His speech at the reception of his Golden Globe (the Oscars of the series) moved the whole world on January 6. At 71, Glenn Close is more than moving in Björn Runge's The Wife , an adaptation of the eponymous novel by Meg Wolitzer . She embodies a strong and free woman who refuses to remain in the shadow of her writer husband. A masterpiece to watch from your bed on the platforms. Everything we love in winter!
A breathtaking Glenn Close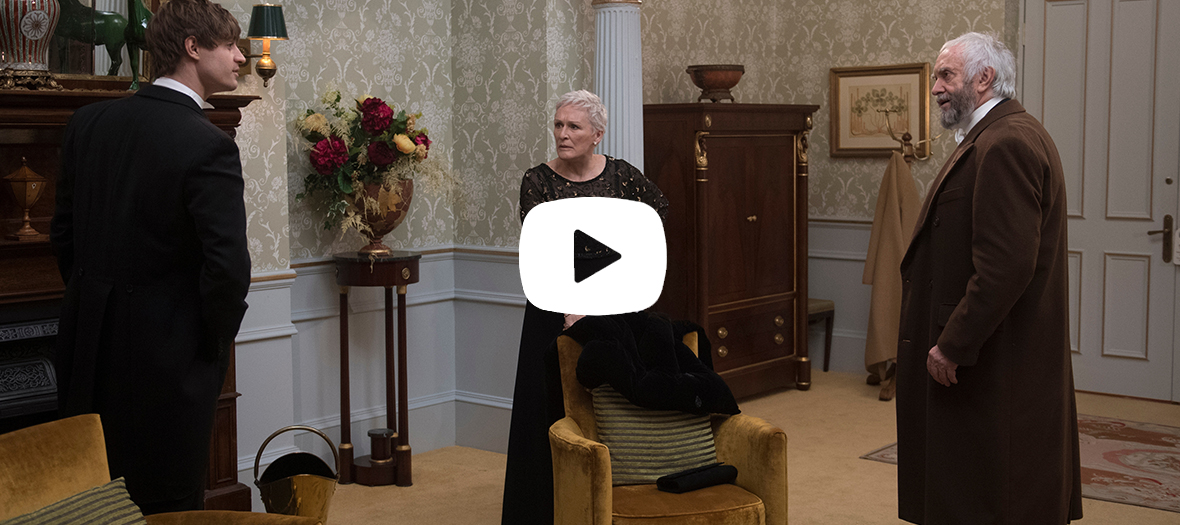 Far from the tough roles of Cruella in The 101 Dalmatians or the Marquise de Merteuil in Dangerous Liaisons , we rediscover in The Wife a very human Glenn Close . A priori discreet and attentive wife of the famous writer Joe Castelman , Joane endures less and less her husband who has just received the Nobel Prize for Literature ... Sometimes elegant, seductive, furious or desperate: the game very smooth and in Glenn Close's emotions contrast perfectly with her harsh features that have often won her manipulative roles.
A film with feminist reach
" Behind every great artist hides a woman" . This is the least we can say for this film where Glenn Close plays a real " Kingmaker " . After forty years spent in the shadow of her husband, after having closed her eyes to her multiple relationships, Joane can no longer stand it. During their stay in Stockholm for the handing over of the Grail, Joane, overwhelmed by all the praises sung to her husband, agrees to confide in a hint to a biographer eager for crisp anecdotes.
A series of flashbacks makes us understand that Joe Castelman would not have existed as a writer without his meeting with Joane and his extraordinary literary talents. If the young woman quickly gave up on her career to take on the role of the devoted wife, the film shows, in a furiously feminist reflection, that the natural quickly returns at a gallop.
Despite an overall classic achievement, no false note for this intelligent dramatic film interpreted more than brilliantly by a Glenn Close always on top. Not only does the feminist subject come to the fore in a context where women are fighting more than ever for equality with men, but in addition the pitch seems to have many points in common with the life of Glenn Close who, during his speech , confessed that her own mother has " sublimated herself all her life" for her husband. A film that everyone should see, therefore.
Available January 24 on ORANGE, FREE, BOUYGUES, MYTF1VOD, GOOGLE PLAY, SFR, ITUNES, FILMO TV, CANALVOD, VIDEOFUTUR
€ 6.99 SD and HD rental
€ 9.99 SD and HD with digital purchase
Discover: Series: a thriller at c œ heart of the Paris Philharmonic