You liked Frances McDormand in 3 Billboards? You are going to A-DO-RE Icelandic Halldora Geirhardsdottir in the latest film by Benedikt Erlingsson: Woman at war. In the spotlight at the Cannes film festival, this feminist-sustainable tale follows the daily life of Hallah, an Icelandic woman ready to risk a lot in order to eradicate the local aluminium industry that is invading her country. Hilarious, moving, intelligent: here are the reasons to rush and see this film.
To discover a wonderful and hilarious actress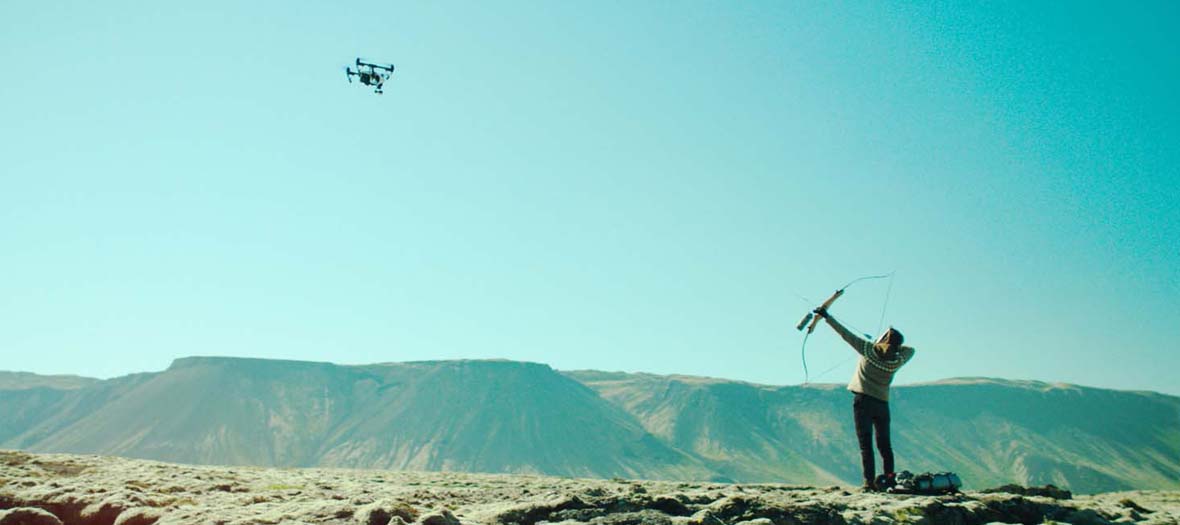 In the role of Hallah, a committed sustainable woman with a bad temper, both heroic and an ordinary woman, Icelandic Halldora Geirhardsdottir is stunning. On the rampage against factory using high voltage lines, this 50-year-old woman does not hesitate to use bow, arrows, ropes and electric saws to sabotage high voltage lines and preserve nature. When she is not chasing aluminium factories, or not destroying with the help of aNelson Mandela mask to be incognito, the drones trying to locate her, Halla is a singing teacher chant. The most impressive performance of the actress ? Her interpretation of two characters in the film. Because it's also Halldora Geirhardsdottir herself who plays the role of Hallah's sister. Of course, the « twins » are totally look alikes, but their characters differ: so while Hallah dreams of saving the planet, her sister, a yoga teacher, is obsessed by her inside peace and her imminent departure for an ashram in India. Get ready for a very amusing scene in jail when the two sisters play on their resemblance to get out of a delicate situation.
To dive back in childhood with an amazing story teller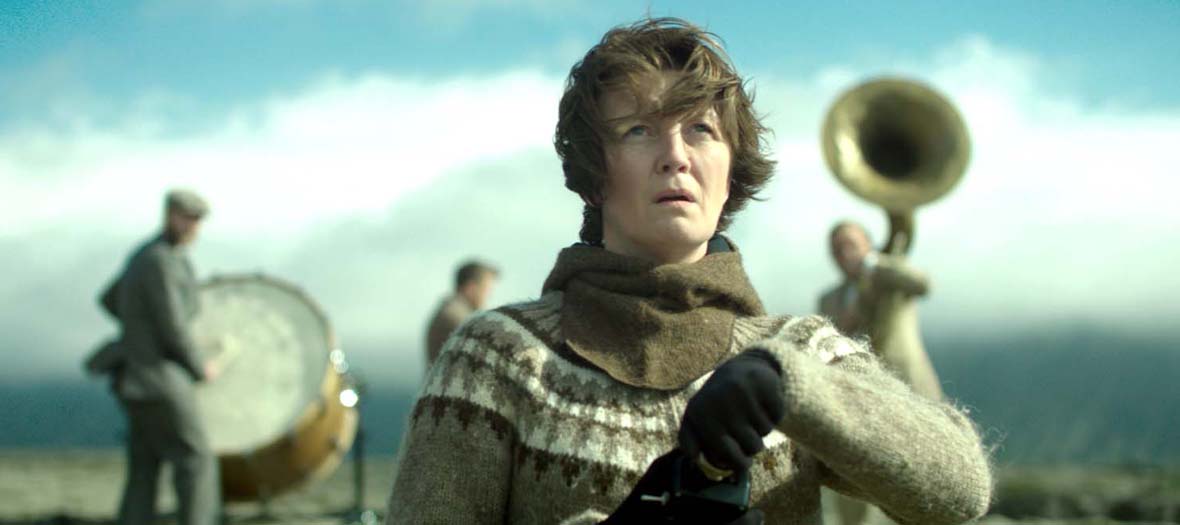 Already noticed for his narration in the film Of Horses and Men (2013), Benedikt Erlingsson surprises us again with this UFO film in which traditional Ukrainian musicians and singers constantly appear on the screen next to the heroine during strong moments. Creating most of the time an absurd and comic (quasi hilarious) dimension, this step back process conveys to the film the allure of a fairy tale for children as well as being philosophical, ironic and satiric. And to boot, the images of Icelandic nature and the close ups on the characters are spectacular. In short: a cinematographic masterpiece!
For its intelligence and tenderness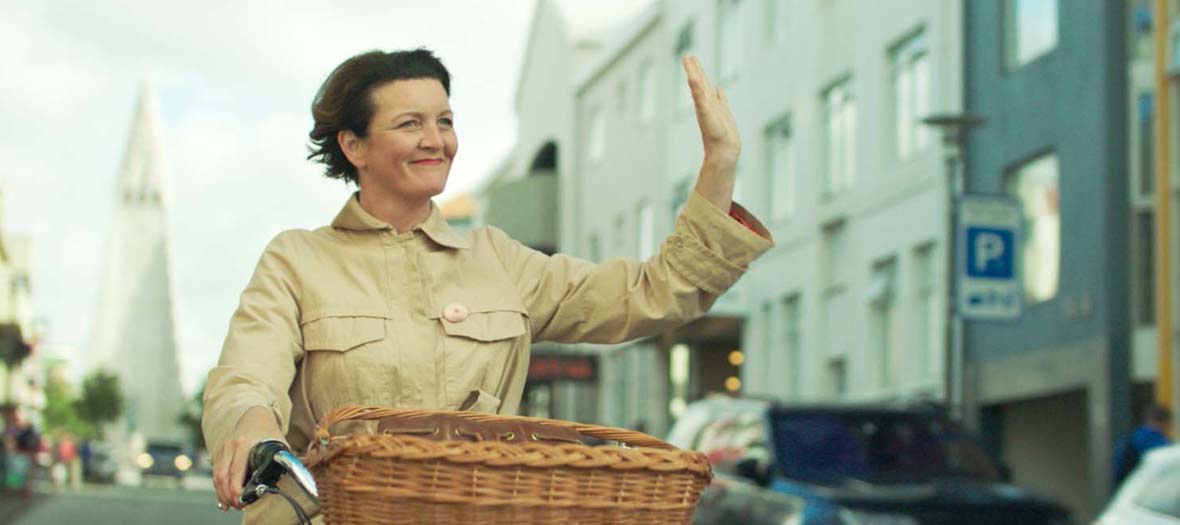 In addition to its amazing production, this film is a testimony to the courage, tenacity and the ambitions of a strong woman. By showing with humour this crusading heroine, ready to be confronted with mud or freezing water, the Icelandic film director interrogate with strength how the modern world is overlooking with disdain its planet. And while Hallah is ready to finish behind bars in order to preserve the earth (hence believing again in humanity), she has also been trying to adopt a child since four years. When she,learns that a little four-year-old girl, Nika, is waiting for her in an Ukrainian orphanage after loosing her entire family, the life of Hallah suddenly has a different meaning. We will not tell you the ups and downs of the situation not the outcome, but the beauty of the last scene should be enough to make your movie seat price worth its while!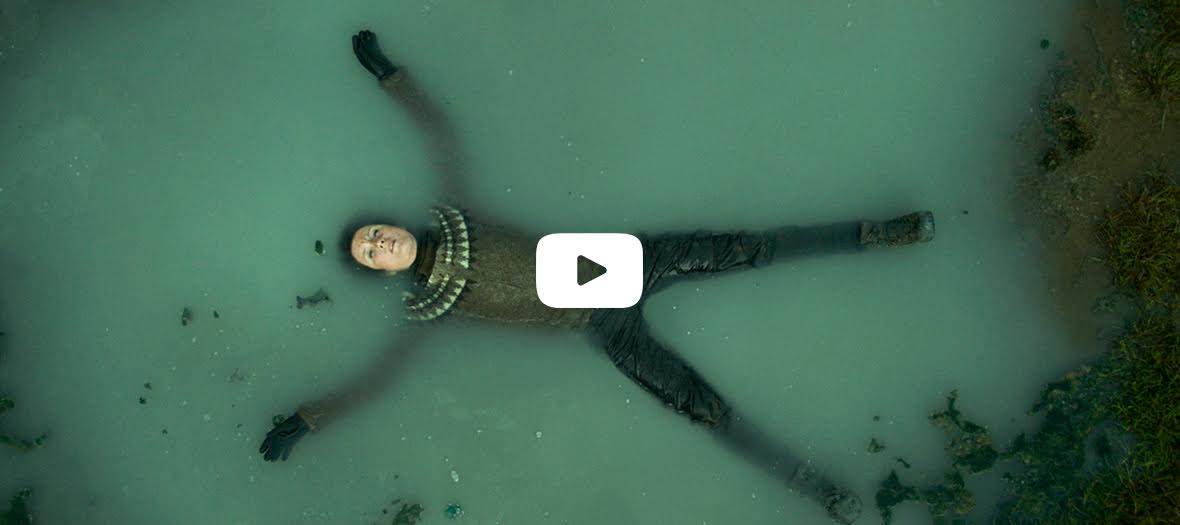 Also discover : Vanessa Paradis in a porno gay thriller