Preparation: 20 min – freezing time : 4h
Recipe:
Step 1
Cut off the hats of the Corsican tangerines. Remove the flesh at the Inside of the shells and the hats with a little saw knife without harming the rind.
Place the shells and their hats in the freezer.
Step 2
Cut the collected segments into pieces and keep the juice. Place the lot into freezing bags, place them in the deep freeze, nice and flat, during at least 4 hours.
Step 3
When the pieces are frozen, break them up and mix with the glazed sugar until you have a frosty texture.
Then add the egg white and mix again.
Step 4
Fill the shells of the Corsican tangerines with the frosty mix and set in the freezer. Remove them 15 minutes before tasting and place the frozen hats on top.
Lot18, the private sale site for wine advise you :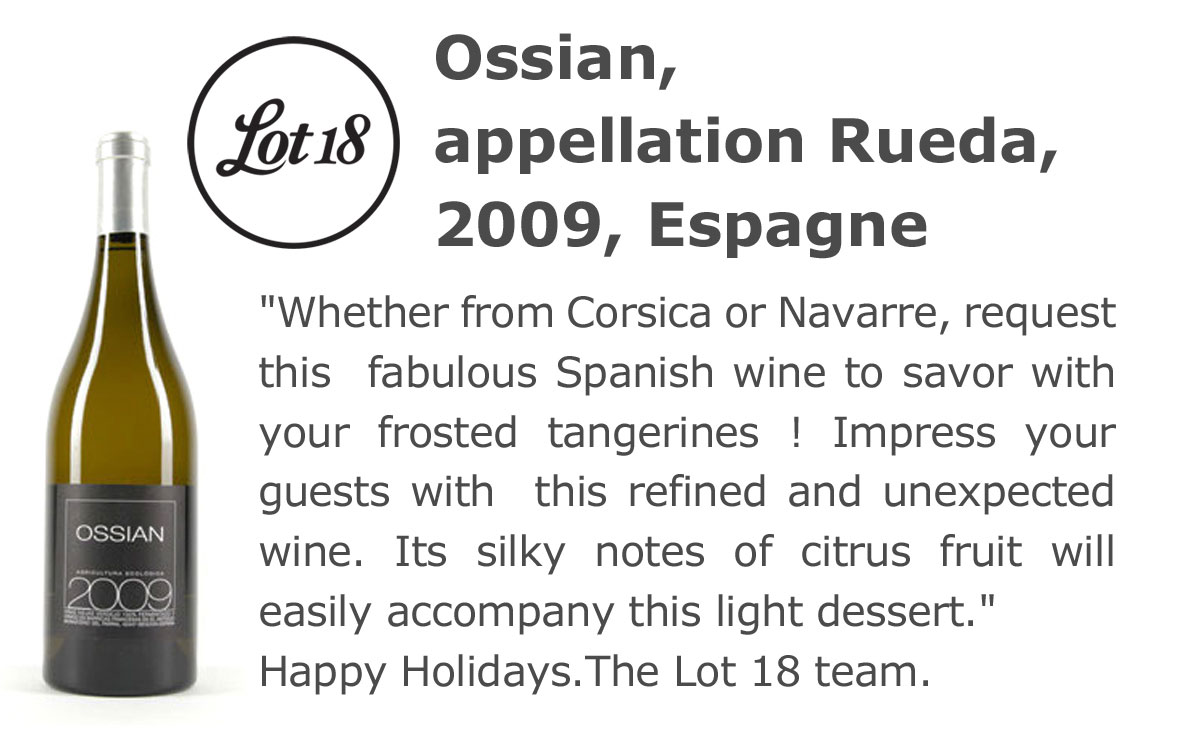 "L'abus d'alcool est dangereux pour la santé. A consommer avec modération."
Also discover the healthy bowl with clementines and the snack with clementines.