You dream of really impressing your buddies ? Wager everything on  furiously tropicool decoration, flower power and Miami Style accessories that will bluff the most followed lifestyle instagrammers...
Follow the way to go.
Rule n°1 : PALM TREES ARE TRENDY
For a jungle chic touch, buy palm tree leaves (such as Kentia) at the flower shop and place them like a natural table cloth on your wooden table. Wowie effect ensured, worthy of the coolest restaurant decorations.
A bluffing alternative and an affordable price if you don't have a wooden table? Cover it with a beach mat !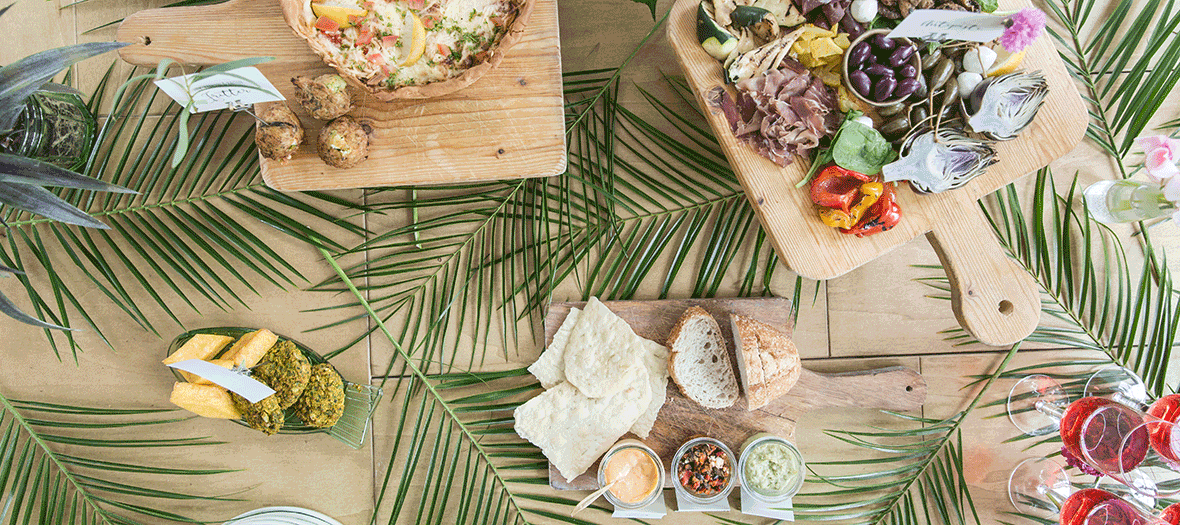 Rule n°2 : GIVE JARS A NEW LIFE !
Are you familiar with mason jars? These are very trendy jars in which the it girls from L.A , London and Brooklyn sip their juice with a coloured straw. The latest fad ? Morphing them into flower pots by cultivating exotic plants such as Bromelia, the it fleur of the moment.
Phew: simple as hello. Just delicately remove this small plant from its plastic pot before dropping it in the glass jar...
The alternative if you don't have a mason jar ? Use a jam pot or  vintage jar.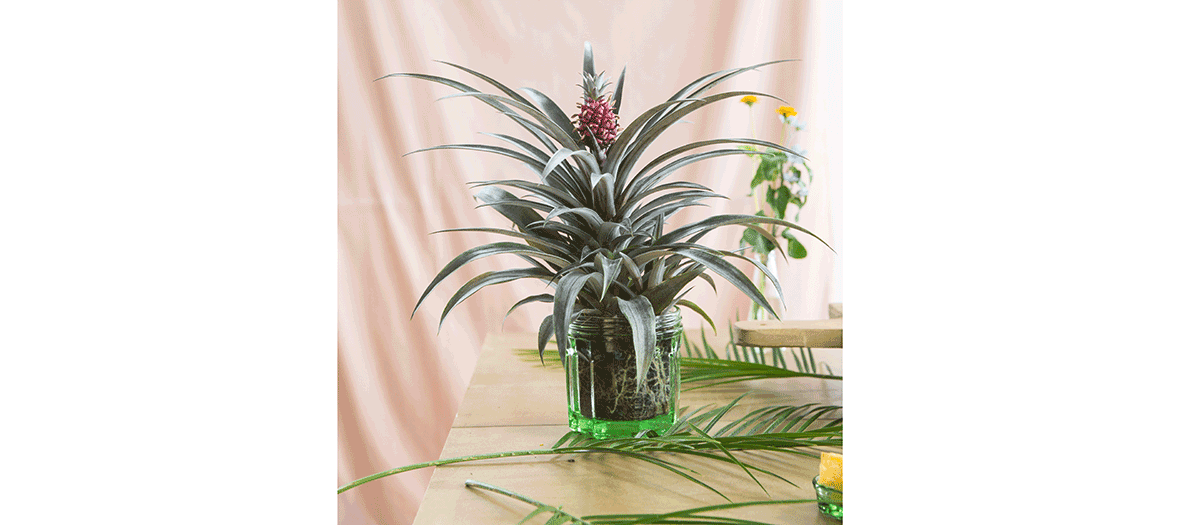 Rule n°3 : PLAY THE ROMANTICO-FOLK TOUCH
There is nothing more hype and instagrammable than modern style flower wreaths … On the condition of course, that they are bucolic and plain. Nothing is easier…
The good stuff:
Flowers you like and their leaves
Thread
Scissors
A needle
Cut all the flowers at about the same length. Alternate with leaves in the order your wish. Place the thread in a big needle. Spike the thread in the flower stems and in the leaves, continue until your obtain a wreath. (Not too low along the stem because it could tear).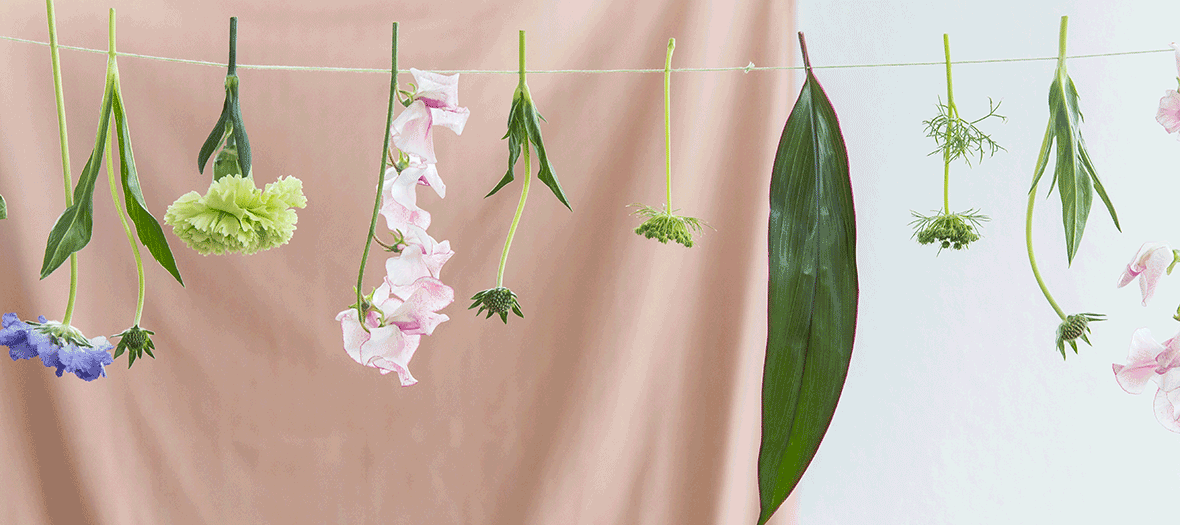 Rule n°4 : DISPLAY THE MENU
To pimp your table, nothing more chic and visual that playing mix & match stationary & bucolic …
The good equipment:
- Cards in the format of business cards or then cut up sheets of string coloured Canson paper)
- a few flowers and some pretty leaves, Mini clothing pins or kawaï Masking Tape)
Inscribe with your prettiest handwriting the names of the dishes on the cards. Just attach the flower or the leaf to the card with the clothing pin or the ribbon...
We spotted this great DIY on Lajoiedesfleurs.fr, and did not want to keep it just for ourselves !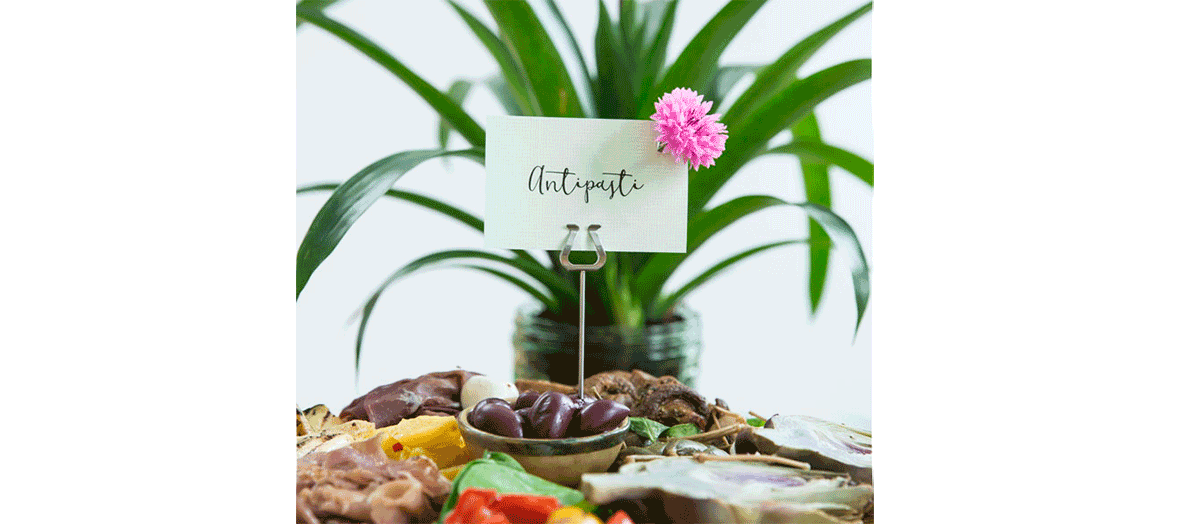 Also discover the new passion of it girls.