No need for introductions… We've been following her for ten years—the lifestyle, fashion inspirations and moods of Garance Doré, fashion ring leader and blogger queen, who makes girls from around the world fantasize. Or how this "next door girl" became a fashion icon, an inspiring woman and a public person on the social networks … You wonder what she's like in real life? We feel like saying: exactly like on her blog. Friendly, natural, sparkling. Normal and even more. The ideal BFF we feel like chatting with for hours, chuckling on a sofa. And this is exactly what we did during her latest quick trip to Paris where she came for the inauguration the 3J days for the Galeries Lafayette department store. A unique occasion to ask her in person all the real questions we were wondering about.
Do you feel more like a Parisienne or a New Yorker?
A New Yorker. I've been living in New York since 7 years, in the East Village… While in fact I only stayed 5 years in Paris. At the same time, I am soon off to Los Angeles. Winter is too long and cold in New York !
The good vibes to nab from New York?
So many things! I like the fact everything interests them, always a positive welcome.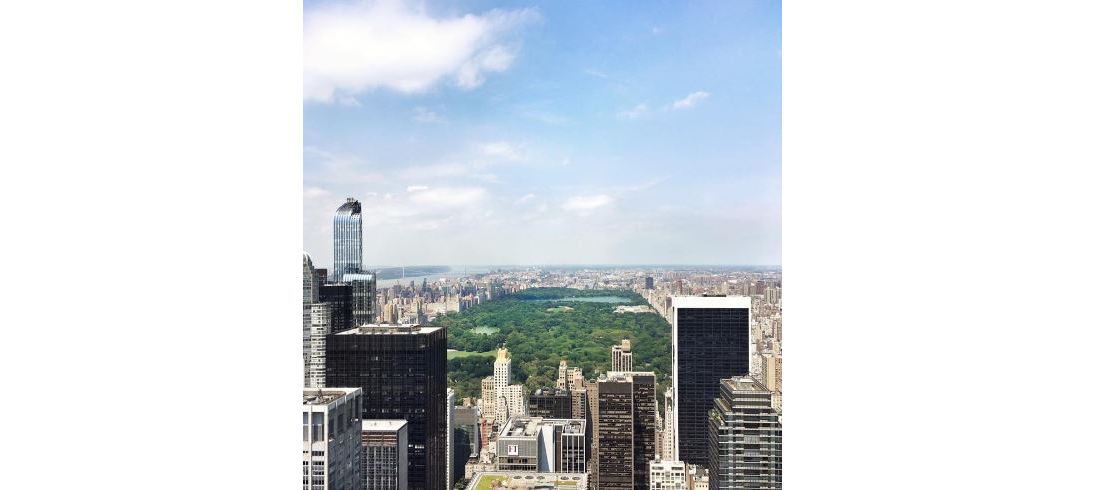 What do you miss the most ?
I love the frankness of Parisiennes, their straight-forward simplicity.
What exasperates you about Parisiennes ?
I don't have too many criticisms regarding Parisiennes. It's more the Parisians who are constantly complaining that "things are no longer any good in France". This is not possible! Each time I come back to France, it's the same old story...And I've been hearing it for years. It's really too bad life is filled with such pessimism when, frankly, France is fab!
How to have a perfect day in New York?
- Start off the day at Miss Lily's, next to my house, for a Jamaican breakfast.
- Be sure to take a tour on the Green Line.
- Stop at Whole Foods near Central Park.
- Manicure session at Hortus with organic nail polish.
- Shopping session at Nolita.
- Going for drinks at the Standard at sunset.
- Going to see my man, Chris Norton, play jazz at the Roxy Hôtel.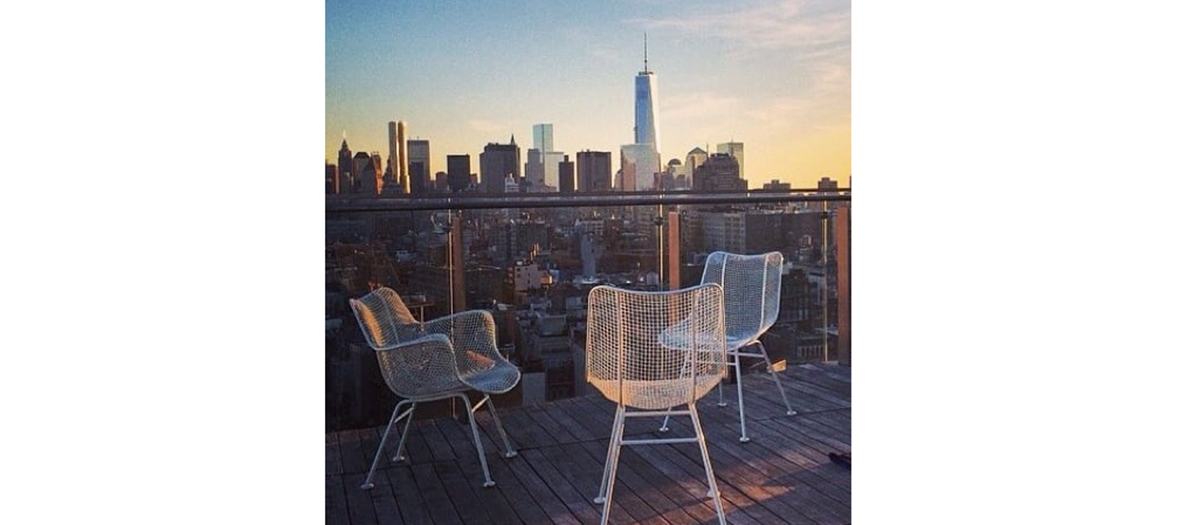 The address book of Garance Doré in New York:
- Miss Lily's : 132 W Houston St.
- Hortus nailworks : 210 Forsyth St.
- The Nolita district of Shopping.
- Standard East Village : 25 Cooper Sq.
Your first heart-throbs when you arrive in Paris
- A glass of wine on the terrace of the Hôtel Providence with a cigarette (even if I no longer smoke) and watch people go by
(hôtel Providence, 90 rue René Boulanger, 75010 Paris)
- Eating a pain au chocolat
- Going to Monoprix
- Discovering new boutiques everyone is talking about (such as Sézane for example)
- Walking along the Seine embankments… Yesterday I went to Saint Germain and stopped for a café at the Flore. (Café de Flore,172 Boulevard Saint-Germain, 75006 Paris)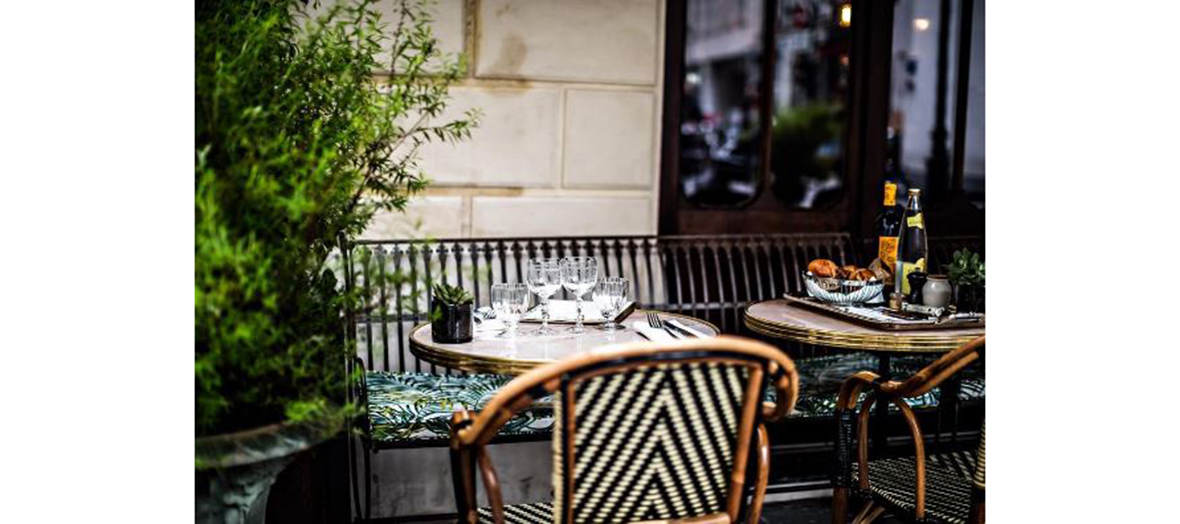 Never without…
A crystal that ensures serenity. I must be going folksy. It's called a spellbound. It's the latest trend in New York. All the cool girlfriends are giving each other one. For sure, it will soon be arriving in France.
If you only kept 5 fashion pieces?
- A nice camel-hair coat.
- A short slim pair of black jeans that shows the ankles.
- A pair of white Zizi shoes by Repetto.
- A white shirt.
- A pair of sunglasses.
With that you can go everywhere from morning until evening!
What makes you an icon ?
My beauty ! (laughs) I think it's because I'm a little like everyone else. It's quite hard answering this question. I am always so impressed by this success.
The "authentic" and spontaneous" side, is what people say to me. I am the same on my blog as I am in real life...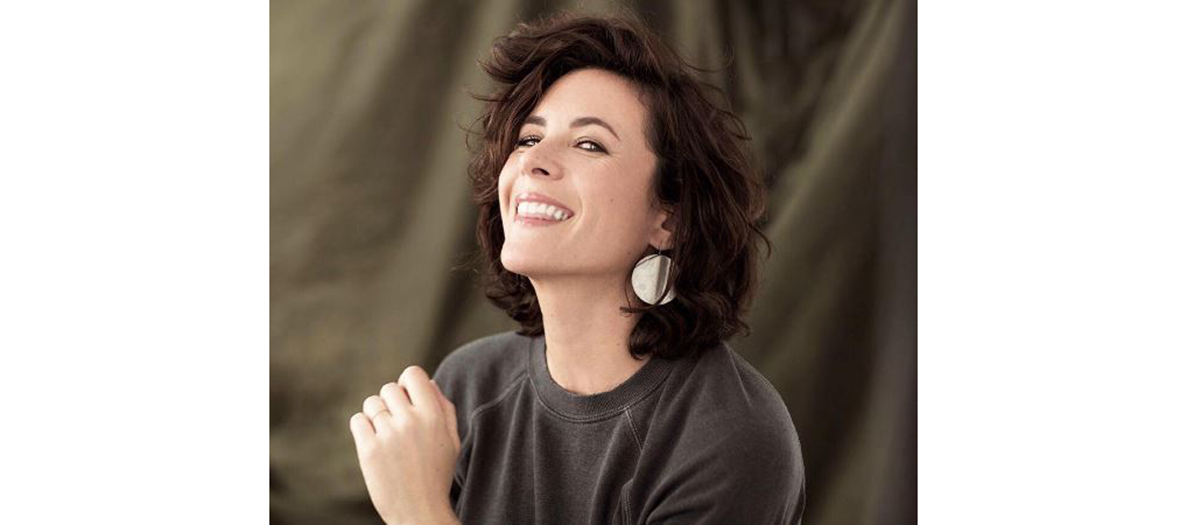 To those who criticize the blogging phenomenon?
People criticize everything, especially when there is a new phenomenon. Like everywhere, there is a little bit of everything in a blogosphere: some good sides and some less good. Impossible to generalize on such a dense movement…
Instagram accounts to follow ?
Home Sweet van (@homesweetvan) and Captain and the Gippsyking with a family that goes camping with the kids around the world. At the moment, I am crazy about glamping, it's make me totally fantasize.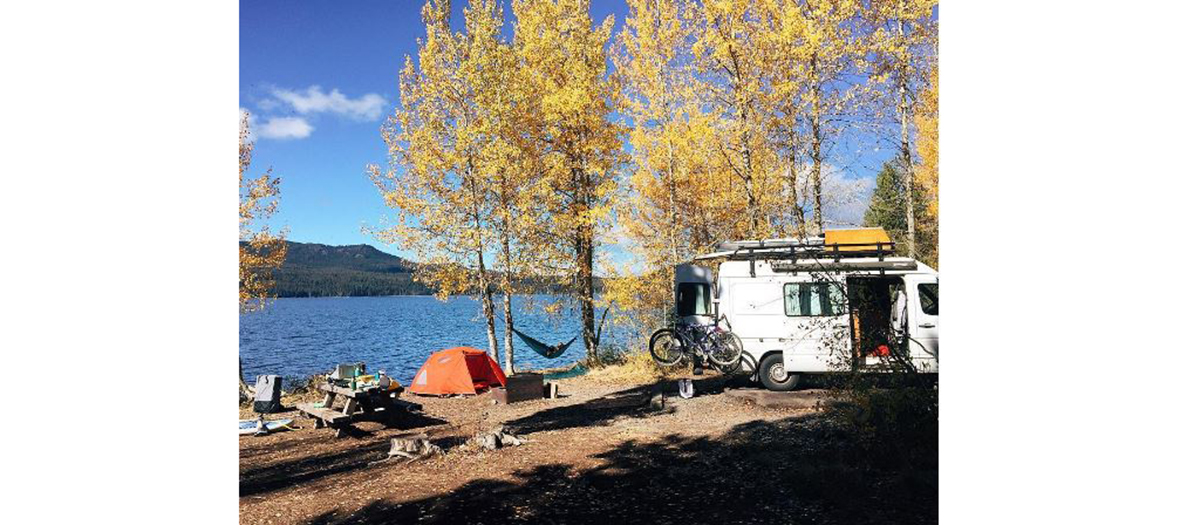 For fashion : The Row (@therow): : a great way to discover art.
For zany stuff : Krispy Short (@krispyshorts), makes me howl with laughter.
Your ideal TV platter ?
I am wild about TV series. So without any hesitation: watching Stranger Things (on Netflix at this very moment) with tomato sauce meatballs. yummmm!