The spirit: imagine the Grand Budapest Hotel of Wes Anderson catapulted #InRealLife at SoPi. You find yourself in a furiously neo-retro living space, and an unreal atmosphere thanks to the vision of famed decorator Dorothée Mélichzon: mix & match of graphic wallpapers, old retro pones, wall-to-wall carpets with motifs, a earthenware bathroom...
Beheind the cool and trendy Parisian venueone finds the gang from the Experimental Group (Experimental Cocktail Club, Beef Club, Fish Club, Hôtel Bachaumont…), that is still shaking Parisian nights with addresses that really create the buzz amongst socialites.
The room to book: Number 603, on the last floor, under the rooftops. A small petite 25 m²suite with beams and a fab view on Montmartre with a queen size bed with soft satin sheets, to nestle with your +1. It does not get much more romantic. Special kudos for the bathroom with its super chic vintage taps, its floor in cement tiles and utmost of coquetterie, a «rainforest» shower. Complementary bathroom and small slippers available.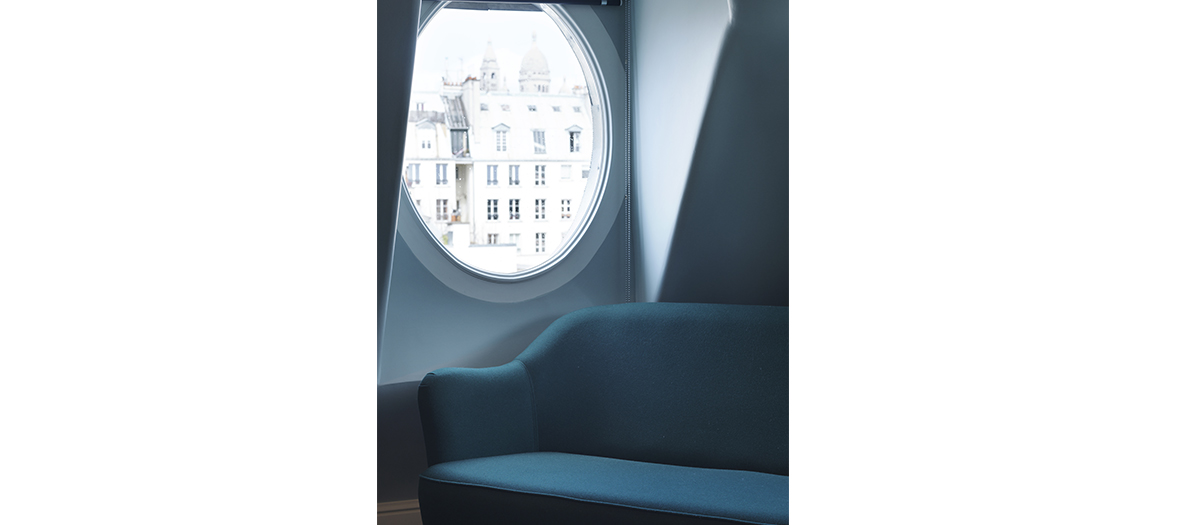 Hello, room service ? Jump out of bed and dig into viennoiseries, breads, ham, cheese, house spreads, granola, drinks (22€). And if you don't want to leave the room for the rest of the day:  burrata (17€), truffle ham (15€), Spanish chorizo (13€) + good wine.
The extra touch : the bar (accessible to all) and its divines potion that are the claim to fame of its patrons (starting at 13€). In the kitchen, Giovanni Passerini, the maestro of Italian cuisine in Paris. Pizzetta (9€), butternut risotto (15€), ravioli (15€), lamb balls (18€). Brunch on Sunday (29€).
Average price 160 euros.
Also discover the Hotel Grand Powers, a very unfussy 5 star.
© Kristen Pelou