Among the dream destinations in Greece , there is the Cyclades ... And then Crete ! Good news: this summer Air France is offering a direct line to Heraklion, 3h30 from Paris.
A forgotten time, the largest Hellenic island appears once again as the object of all the trendy desires and fascinates by its beauty, its archaeological heritage, its extraordinary nature, its coastline and its beaches beaded with small traditional villages ...
What are the best addresses and little wonders to explore this characterful island and chill out during the holidays? The answer in 3 nugget destinations that will make you want to jump on the plane.
ELOUNDA: the seaside resort for chic socialites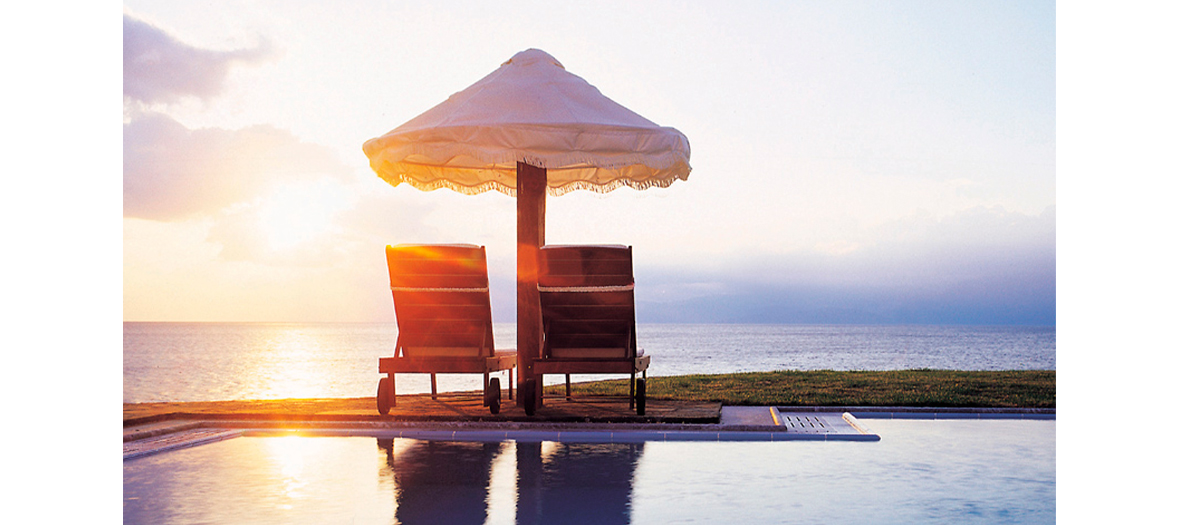 The pitch. 70 kilometers east of Heraklion , Elounda displays all the charms of a small fishing village with colorful boats loaded with lobster traps ... Crowned with green mountains, with a charming and upscale hotel to capture the attention of the rich and famous , it has managed to preserve a rare authenticity through the presence of the inhabitants. Here, no show off but a discreet luxury, which makes all the singularity.
The hotel where to put your bags: Elounda Peninsula . The hotel, owned by an architect, facing the sea and considered one of the most beautiful on the island, consists only of suites. Stone architecture, panoramic views of the Big Blue from the living room or the private infinity seawater swimming pool. What else? This is the question that Tom Hanks and Charlize Theron undoubtedly asked themselves when they stayed there… Rooms from € 450.
The good table to eat: a dinner alongside Leonardo DiCaprio or Lady Gaga in the chic Ferryman tavern facing the sea, orchestrated by chef Yannis Baxevanis , where you can taste refined dishes of fish and seafood, skilfully packed vegetables ( eggplant scones), tasty meats (baked lamb)… No website: reservation on site (Akti Oluntos, Schisma Elountas) or by phone on 00 30 28410 41230.
Have to do :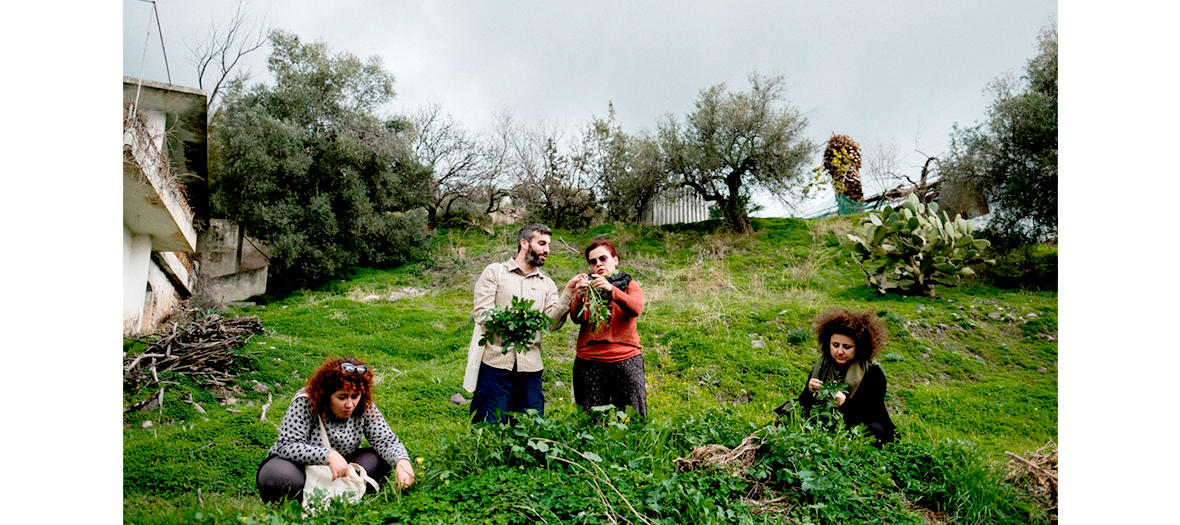 Drilling Crete , imagined by Haris Saslis , a botanist native to the island and trained in Great Britain where he worked for a long time at Kew Gardens . These extraordinary circuits offer to explore the nature of the coast to the hinterland, and to extract the plants and products which will then be cooked. An exceptional wild and gastronomic experience in the footsteps of an extraordinary insider green.
AGIOS NIKOLAOS: the most unusual village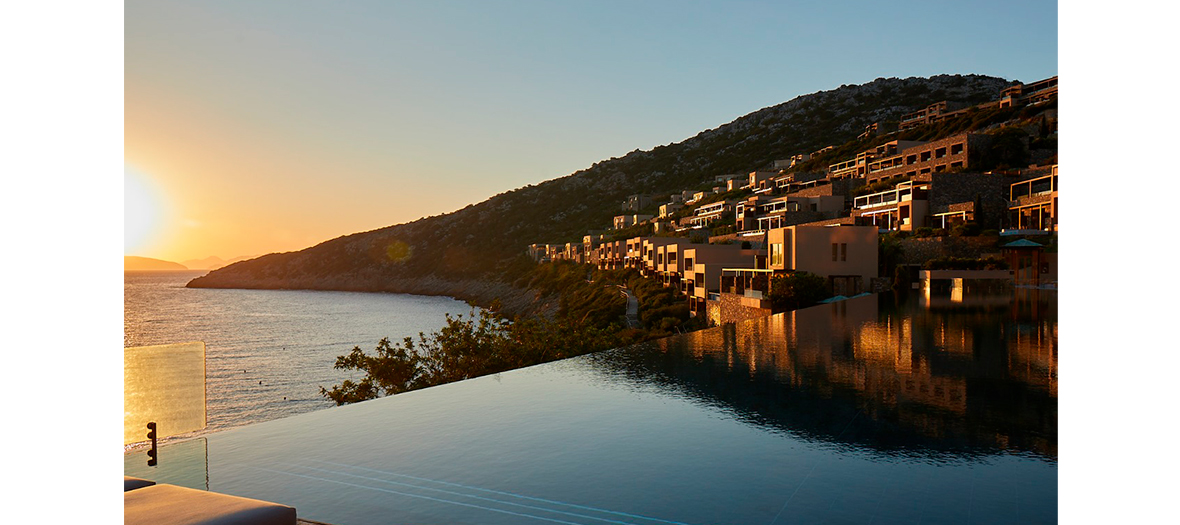 The pitch. Located 13 km from Elounda , this charming seaside resort with character has a particularity: Lake Voulismeni , connected to the sea by a narrow canal and crowned with a nice choice of cafes and restaurants whose terraces are popular in fine weather. . This does not prevent fishermen from mooring their boats in the small port ...
The hotel where to put your suitcases: Daios Cove . Planted on a cliff sloping gently towards the sea, the Daios is a small paradise for holidays in smala, ideal for parents in search of rest and luxury. 6 delicious restaurants, an award-winning cocktail bar, toddler clubs and private swimming pools with sea views in each villa ( from € 250) . The low cost alternative? TheCressa Ghitonia , about twenty minutes from Agios Nikolaos: an enchantment of simplicity and hospitality in a setting of stone and white, which does not forget the well-being with a divine spa (from 40 € ).
The good table to truster: Piperia , an incredible tavern nestled in the mountain village of Pefkos , an hour from Agios Nikolaos . Or the promise of delicious home cooking, tables in the shade of the trees and a warm welcome.
Have to do :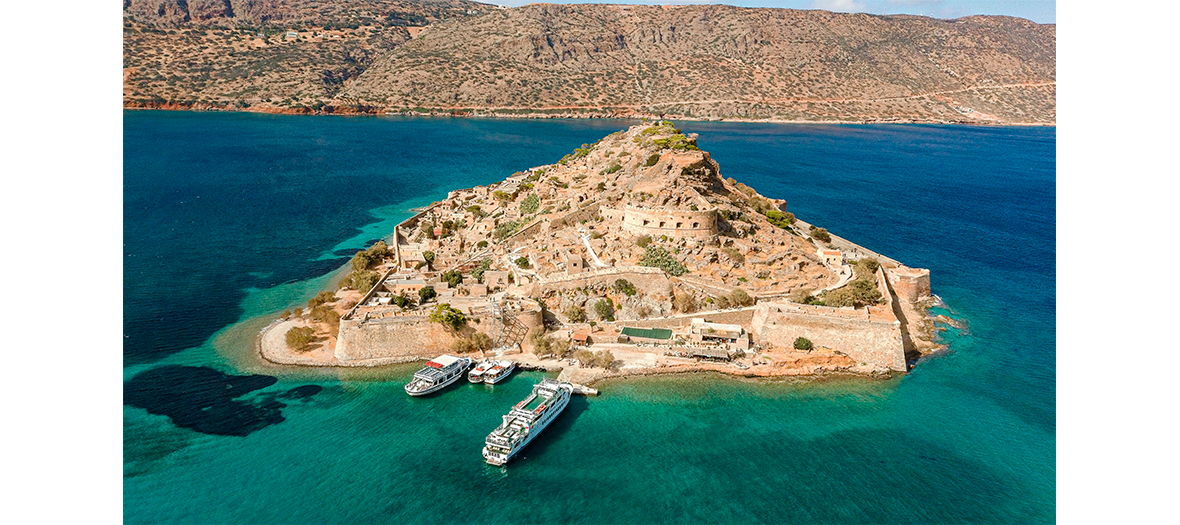 A boat trip to the island of Spinalonga , offshore. Accessible via boat trips, it unwinds its winding streets, now abandoned but still steeped in history: the Venetians built a fortress there in 1579 and the island served as a leper colony from 1904 to 1957. Shuttles operate there. 'round trip throughout the day, allow one hour of crossing. It is also possible to get there on your own by renting a boat from Aggelos and Petros Watersports .
A hike on the Lassithi plateau. A few kilometers inland, a flat expanse surrounded by high mountains and an extraordinary fragrant wild flora that caresses the senses at every step. The must: visit the Dikteon cave near the village of Psychro , which is said to be the birthplace of Zeus , king of the gods ....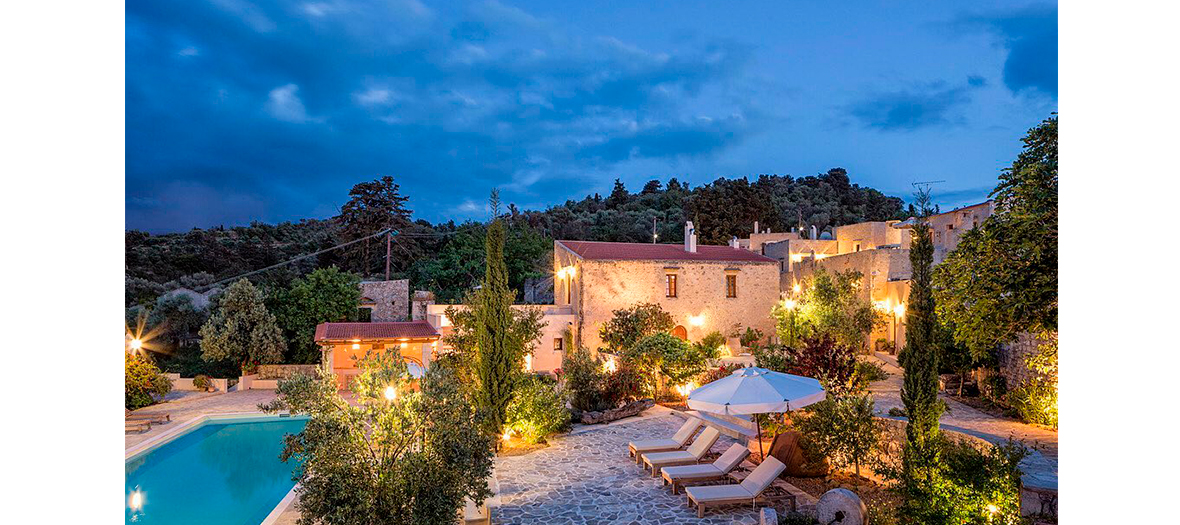 The pitch. Hania (also called Chania) stands out for its Byzantine, Venetian and Ottoman influences. It is good to stroll in the old port and admire its 15th century lighthouse, be seduced by a beautiful cultural offer and a well-rhythmic nightlife.
The hotel to put your bags down: Kapsaliana Village Hotel , a collection of 22 beautifully renovated 18th century stone village houses. This former property of the Arkadi monastery is surrounded by gardens, a large apricot orchard, pomegranate trees, quince trees and a splendid olive grove, centered around a large swimming pool. Sober and refined decoration, organic cuisine and surrounding landscape as unchanged for centuries ( from 198 €).
Not to be missed: a visit to the archaeological museum of Eleftherna , about fifteen kilometers away.
The good table to eat: a lunch on rough wooden benches under the trees of the Agreco Farm estate . An exquisite tasting of genuine Cretan cuisine (fish, vegetables, cereals drizzled with olive oil) before a visit to the vegetable garden and the farm.
Have to do :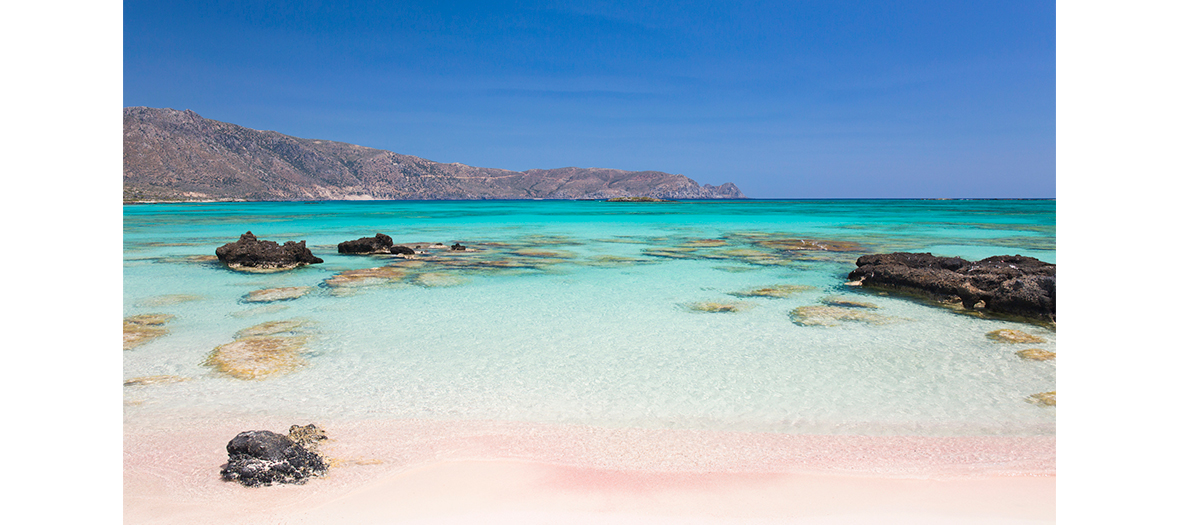 Elafonissi beach. Sand with countless shades of pink (color due to the natural mixture of tiny fragments of coral and shells), translucent blue waters, unspoiled flora. About 70 kilometers from Chania.
Traditional shopping with a twist at Verekinthos Arts and Crafts Village . If you are looking for objects resulting from an authentic know-how, this is where you will find them: leather, glass, pottery, jewelry ( Verekinthou 6, Souda, 00 30 28210 89101 ) ...
Arkadi Monastery. Located about 80 kilometers south-east of Chania, this 17th century monastery, nestled behind high stone walls, is organized around a large courtyard serving monastic cells and an elegant 16th century church. The monks are generally willing to show the places ( info on 00 30 2831 083135 ).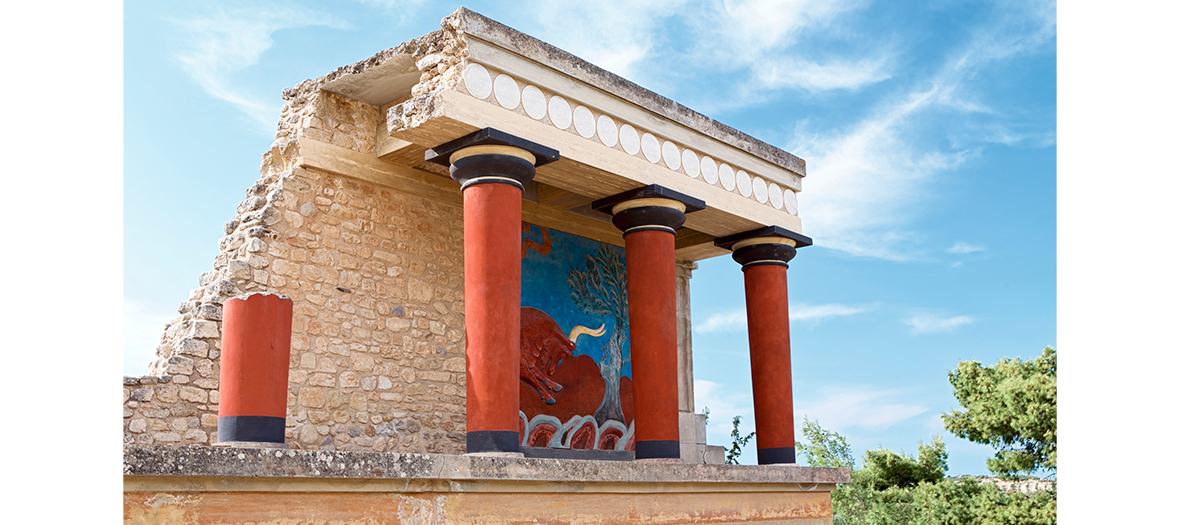 A little culture and lifestyle shoot to get off the plane or before resuming your flight in Heraklion .
The Archaeological Museum of Heraklion and the Palace of Knossos . Capital of Crete , the flagship city is home to the unmissable museum founded in 1908, where one can admire in particular the frescoes and other witnesses of the brilliant Minoan civilization, which can also be observed on the site of Knossos (5 kilometers south of Heraklion), haunted by the legend of the Minotaur .
A visit to the Halles 1866 of Heraklion. Markets are often great places to take the pulse of a city. That of Heraklion is no exception to the rule. If the standard shops have multiplied there, the 1866 continues to offer a beautiful panorama of fruits, vegetables and flowers but also oils, olives, soaps, artisanal rakis ... which we will not fail to load the suitcases!
Information to be found on www.visitgreece.gr .
Health conditions to get to Heraklion
Given the health situation, some countries impose a negative test for Covid-19, quarantine and travel documents.
These conditions are constantly changing.
Before your trip to France or abroad , check which conditions apply on the TravelDoc website.
Your comfort, your well-being and your health are at the heart of Air France's concerns, which wishes to provide you with the best possible support in preparing for your trip. Find out about the measures taken for safe travel.
Find out more about Greece, a destination highlighted by Air France Travel Guide .