Need one mention the new buzzing Parisienne? Ex model, great friend of Karl, art lover and music producer, Caroline de Maigret has just launched her site CDM Diary in collaboration with Chanel for whom she is the new muse. Here she posts her moods, her fashion heart-throbs, but also interviews of singers in the historical apartment of Coco... An occasion to meet this fashion-horse, who was organizing a very personal style lesson, the "Chanel Style Sessions", directly from the salons of the French label, where she had gathered all her favorite pieces.
Awaken the free Parisienne inside you
I am often asked what makes the style of a Parisienne. Well, when you are a Parisienne, you just know. It's instinctive. In my sense, Americans, for example, have much more the fantasy of the Parisienne regarding their freedom rather than strictly their style. Parisiennes reserve themselves the right of not feeling great, of cultivating a certain nonchalance, opting for not going to the hairdresser not putting makeup on in the morning if they don't feel like it without it being a drama. A square hair cut with lots of movement and a pair of stilettos. A big daddy's pullover on a super sexy dress because it's cold? I think deep down, that is the myth and the style of the Parisienne.
Never look at yourself in a mirror
Explanations: "the judgment is too emotional… When I look at my eyes in the mirror, I see my life and my problems: the article I did not write, the accumulation of fatigue …" The critique is harsher when you are concerned, and much less realistic in terms of style. "Looking at your silhouette without the hea : it's like looking at a photo : one has more objectivity, it's like stepping back".
Playing it "effortless"
Caroline de Maigret is constantly saying: "one needs to make efforts without giving the impression it's an effort". Such is the signature of the Parisienne. You need to cultivate paradoxes explains the icon of style, wager on the masculine-feminine, playful volumes… Her tip: associating a dress or a piece of lingerie with a big jacket for example…That's what I feel like sharing on my blog: the pleasure of playing with clothes. Hence the importance of wagering everything on a handsome piece that is in keeping with one's look. Her passion? An embroidered piece by Métiers d'Arts with a denim jacket.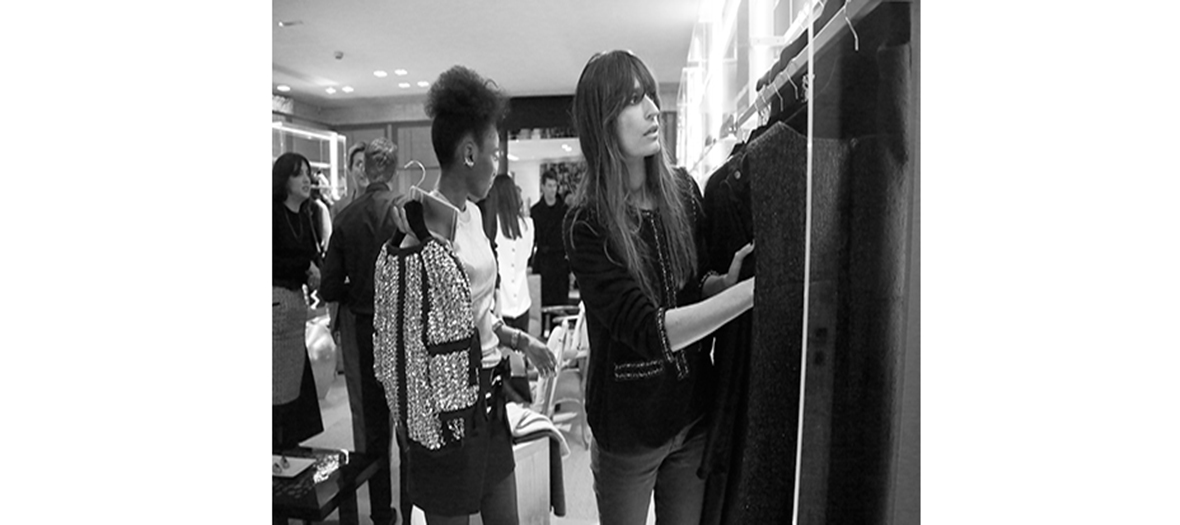 Use your complexes as a signature
"I don't like my hips and always tried to hide them". Result: Caroline de Maigret wore her Dad's pants with a big belt. "At the Sorbonne everybody loved it". I really set a trend by wearing extra large pants". Even when slims were the fashion sytle. "It's cool because it's my personality. "Of course I am going to attend many fashion shows. It's very inspiring. You need to take your pick from fashion and have fun each season, by keeping the trends or the pieces that go with your personality, not the opposite. It's important to have an outfit that corresponds to one's mood. Not to fashion. That's what style is all about.
Being aware of "one's" good pieces
"The white shirt is one of my basics. Each time I wear white, everyone says I am radiant, full of beans. It's my colour." In other words: it's a wardrobe must-have—better to have several.
Same combat when it comes to accessories. HER fave brand? "I adore Chanel bags: I like them to be as "showy as possible" and in many colours. I wear them all the time, to enhance my basics and my trainers. An authentic stylistic signature.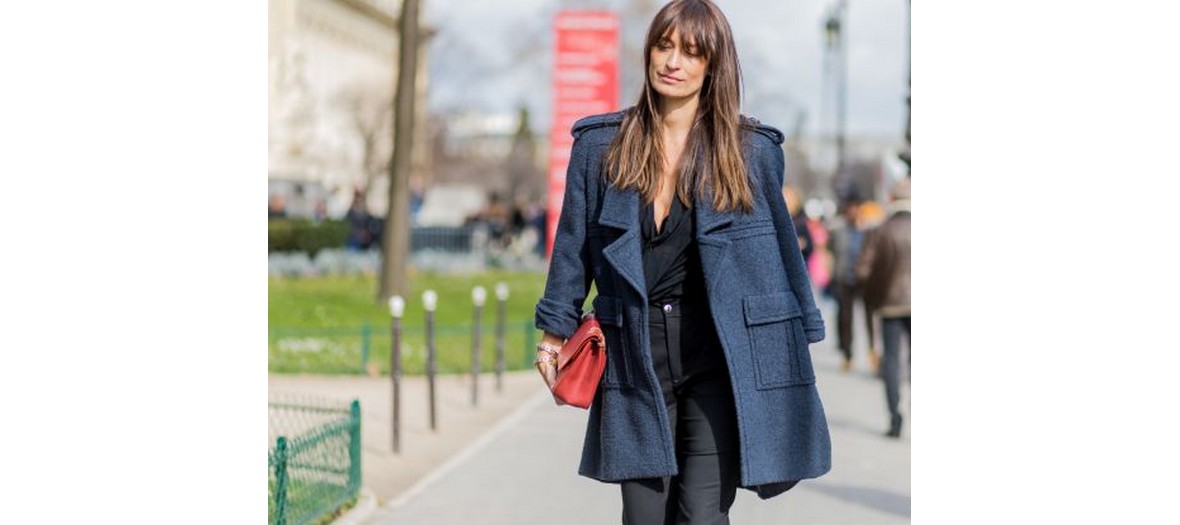 A common wardrobe with my man
I share all my clothes with my man who is a guitar player (Yarol Poupaud). His white tee shirts are all slightly frayed at the level of the guitar. It gives them great style. Because one must look and know how to use for one's self what others don't dare to do. The wardrobe of your lover is a terrific cavern of Alibaba.
Anoth point : daring to bother pieces directly masculine labels. " I love AMI, I wear many of their things."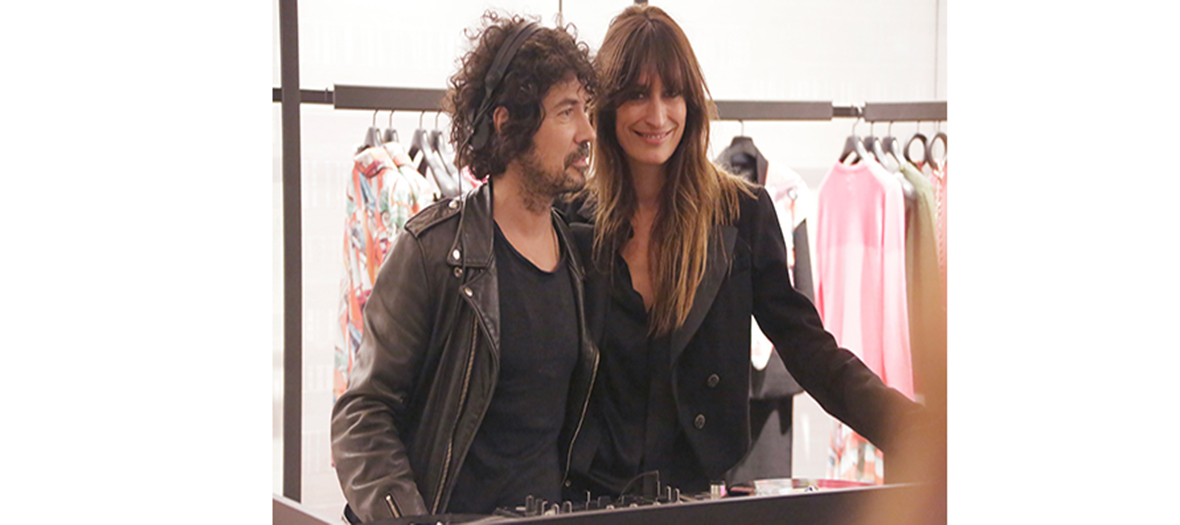 Finding the equivalent of the "little black dress" for the lifestyle
"Style is also a question of lifestyle… ". Concretely ?
My hairdresser: Stephane Pous who takes care of my hair…perfectly.
My restaurant, Le Chateaubriand by Iniaki, the chef covered with tattoos. It's delicious.
Le Mansart, right near my house, a good bistro with great music
To Knock back a few drinks: Les Deux Amis.
Stephane Pous, 7 rue Oberkampf, 75011, 01 48 06 66 40 - Le Chateaubriand, 129 avenue Parmentier, 75001, 01 43 57 45 95 - Le Mansart, 1 rue Mansart, 75009, 01 56 92 05 99 - Aux Deux Amis, 45 rue Oberkampf, 75011, 01 58 30 38 13