It's hard to be more joyful and glamorous than a review in a Parisian cabaret to get back into the show business after months of famine. The Paradis Latin reopens its doors for a new season full of feathers and sequins, and turns out to be the feel good evening we were waiting for.
Kamel Ouali at the helm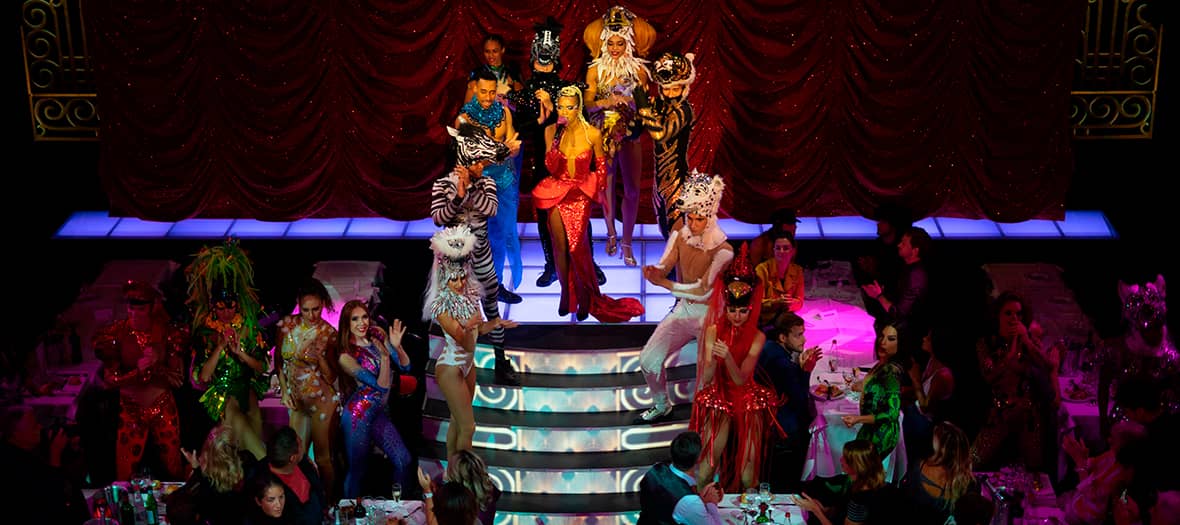 We no longer present the cult choreographer of Star Ac ' addicted to musicals (The 10 Commandments, The Sun King, Cleopatra: that's him). Since 2019, Kamel Ouali has taken over the new L'Oiseau Paradis magazine to which, true to his DNA, he infuses (more than in the other temples of Parisian evenings) a good dose of diversity on stage.
It is also the singers Falone and Cyril Cinélu (winner of the Star Ac '6, decidedly) who surround the spectators on their chairs, led by the magazine leader Solen Shawen and the drag queen Icee Drag On . Not without forgetting, of course, the small army of curvy dancers (with lots of pretty different body types, for a change) and handsome guys ready to do a few acrobatic figures. This is cabaret 2.0!
A wow dinner show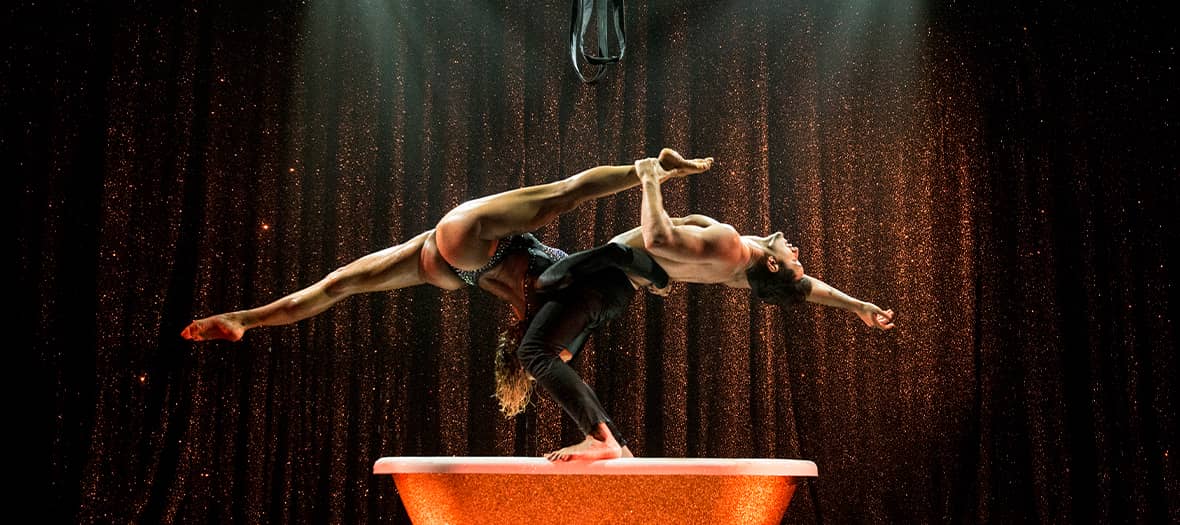 The paintings, surrealist costumes and magnificent sets of the show are a real eye-catcher.
In short: you will get your money's worth, especially since - surprisingly for a dinner show - the menu served at the table is really nice with foie gras , cod brandade - sweet potatoes and lemon verbena dessert.
But all the charm of the show obviously lies in the choreography, from the kitchens to the hottest. Special mention for the erotic and wet dance of the couple in a bathtub, as well as the arrival by the sky of the leader of the Satine-style magazine in Moulin Rouge or the inevitable French Cancan final and the interventions of a pair to die for. of laughter worthy of Laurel and Hardy .
L'Oiseau Paradis at the Paradis Latin, every evening from Wednesday to Sunday inclusive (dinner at 8 p.m., show at 9:30 p.m.) except Tuesday; show only 70 €; dinner-show from € 140; information on 01.43.25.28.28 and on www.paradislatin.com .
Also discover the new shows to book before everyone else and our opinion on the L'Opéra series.