Pumpkin season is in full swing right now. Let's dare the ultimate chic of DO IT YOURSELF by picking your squash or pumpkin to simmer it in velouté.
That's good, the Straw Hat picking site allows you to find the farm closest to your home in just one click , where you can freely pick seasonal fruits and vegetables.
Just 20 minutes from Paris, Gathering Gally offers squash, but also potatoes, radishes and several varieties of apples. Enough to fill your basket with 100% locavore products.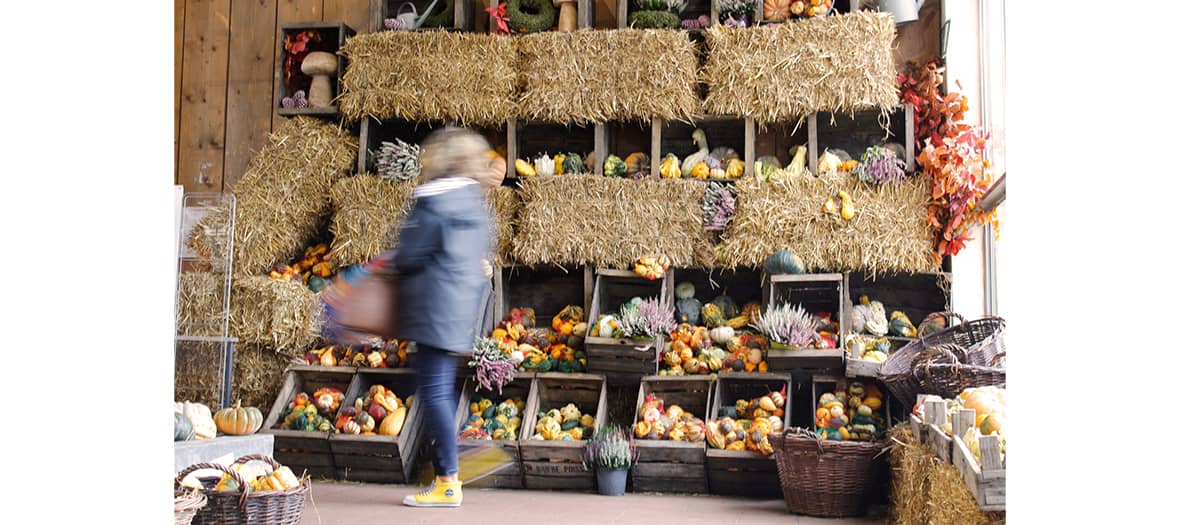 We adore: during the holidays of all saints day , the Gally farms organize Halloween snacks for children every day with pumpkin muffins, caramelized apple cupcakes, organic chocolate cake, etc.
Gally farms, self-service picking every day from 9 a.m. to 5:30 p.m., "pumpkin festival" snack every day from 3 p.m. to 6 p.m.
More information on www.lesfermesdegally.com
Also find activities for children in Paris