Love, love, love … We have good news for all the brides looking for chic and unusual ideas and a wonderful wedding ceremony
The LOVE/ETC salon is back with its small army of trendy and available professionals, on deck to give you advice, under the superb skylights of the Joseph Turenne gallery at the heart of the Marais.
Forget the soulless and endless alleys of Porte de Versailles, welcome to the temple of weddings created by the stylist and author Nessa Buonomo, at the origin of the The barefoot  bride blog. This year, the designer drew her inspiration from mineral and organic trends for a return to essentials—a very natural wedding ceremony. Silks intermingle with lace and showcase warm colours, such as clay pink or dull green rose. LOVE/ETC is thus the unmissable spot of the week-end to visualise in real life the Pinterest mood board of your wedding. Romantic, yet not fussy— everything you dreamed of.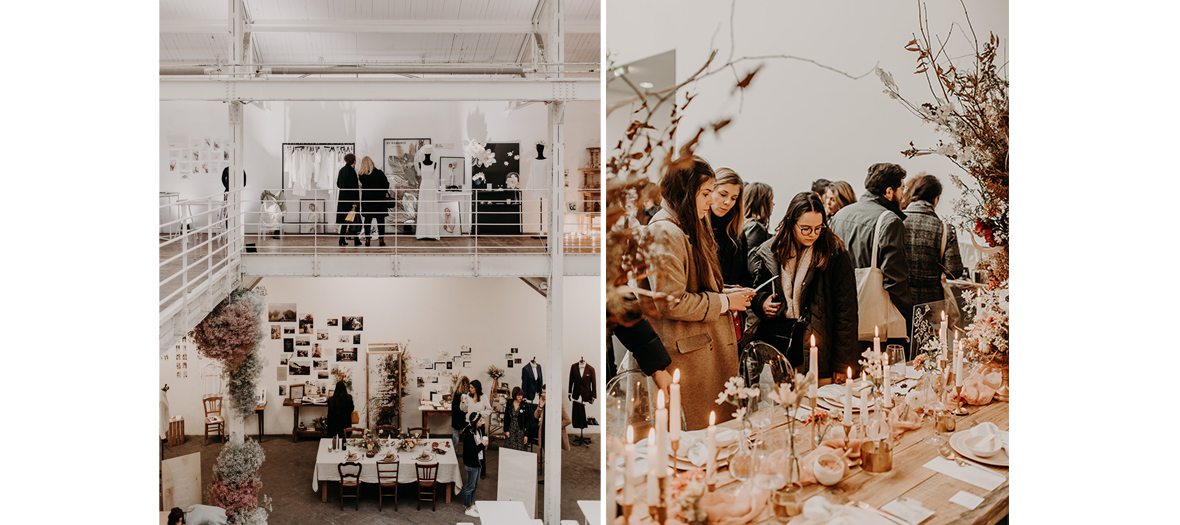 Here, no chance of being tacky or kitsch when it comes to the most name-dropped designers for dresses and suits, delightfully bucolic floral compositions , dream-like decorations as well as fine jewels and princess slippers. You will also encounter the wedding planner or the photographer of your dreams.
We adore: the truly inspiring scenography, as though you were there. No need to project yourself, ideas take place on their own. We wager that the betrothed will be totally bluffed.
Love/Etc, on Saturday the 8th of February 2020 from 10 am to 6pm. Entrance €10. Reservations on www.loveetc .fr.


Also discover ciné indé the most stylish independent cinema in Paris and the best adresses for dried flowers.