Claim to fame / her ADN: spiritual daughter of Chanel and Soulages, creator Marie incarnates the fantasy of the woman who has slipped into a man's shirt early in the morning. Sexy, irreverent, feline. Perfectly cut, her cult shirts are made in the most handsome cottons and softest silks. So it's not surprising that leading brands have collaborated with her (Marc Jacobs, Saint James…) and that colette has distributed her creations since 2013.
Iconic piece: the cotton or silk shirt, buttoned in the front or the back, delicately tied or in a straight cut.
Why Parisiennes adore her: intergenerational, real fashionistas know that a good looking shirt is the ultimate Grail to have in your closet. No mistake possible with the modern pieces of Marie Marot.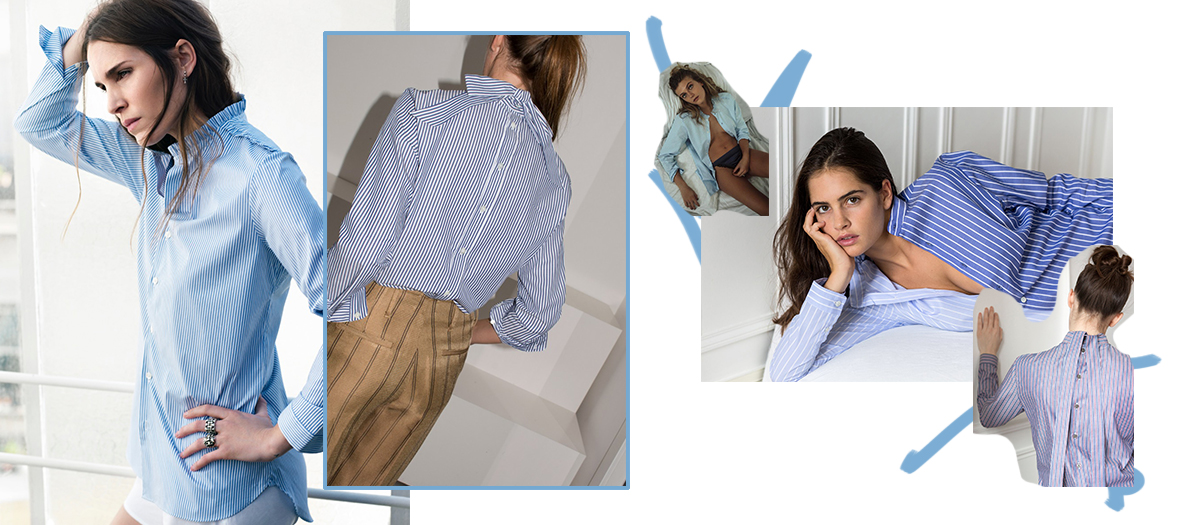 3 questions to Marie Marot…
3 adjectives that define your brand: feminine, desirable and comfortable.
The Parisienne who inspires you ? ALL THE Parisiennes, those I encounter in the street, at the restaurant, on a terrace, in boutiques...
Your uniform? jeans + shirt or jeans + pullover - a pair of short boots – jewellery and perfume.