Code name: cake. Distinctive sign? A rectangular format, promise of a joyful tea time. If its English origin with candied fruit has remained a best-seller, its success resides in a multitude of variations: lemon, marble, matcha, chocolate and healthy no gluten versions or totally vegan ones. A wide array of the best specimens in Paris.
Hôtel Le Burgundy
Go there for: the marble cake covered with caramel and peanuts. Get ready for a Snickers delight!
Buzz food in view. Pascal Hainigue, pastry chef at the Hôtel Le Burgundy Paris, is in the spotlight with this cake as couture as it its foodporn. So good that this 5-five star is already offering its best-seller as afternoon-tea in take-away mode.
Hôtel Le Burgundy, 6-8 Rue Duphot, 75001, €8 per slice –  €32 for a whole cake.
Pierre Marcolini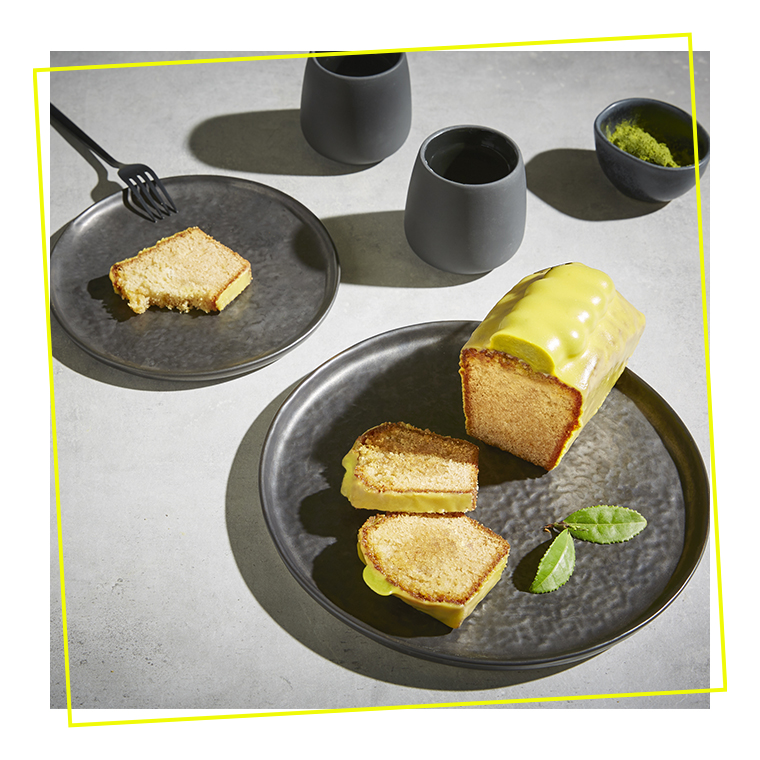 Go there for: his matcha cake with rice flour (gluten-free). An Earl Grey cake covered with a velvety yuzu / matcha tea ganache.
Another clever creation by the great Belgian chocolatier, who is less well known when it comes to his amazing pastries; yet he won the first world prize as best pastry chef. Here, he pays homage to the "Chanoyu" Japanese tea ceremony, always served with a delicate pastry. Poetry embodied by a cake.
Pierre Marcolini, 3 Rue Scribe 75009, €9.90 per cake. More addresses on eu.marcolini.com.
Bontemps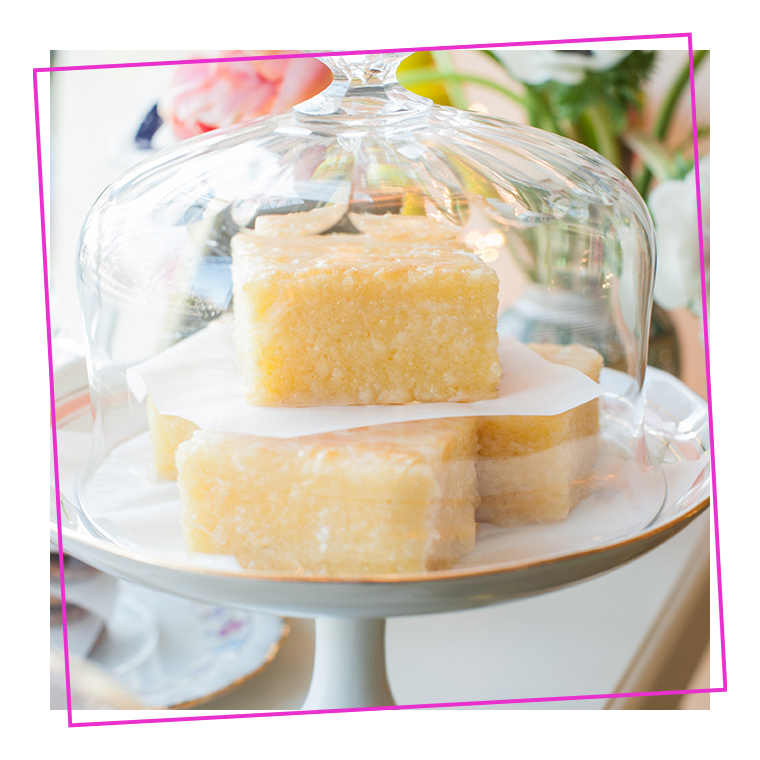 Go there for: their juicy lemon cake with sugar glazing, sold in a generous portion and served in a small sachet.
If the specialty of Bontemps shortbread tarts, certain addicts cross all of Paris to enjoy this  hallucinating cake, a real moment of pleasure, concocted by Fiona Leluc's talented team.    A folly to be tested once in a lifetime.
Bontemps, 57 Rue de Bretagne 75003, €4 for a slice of cake.
Pierre Hermé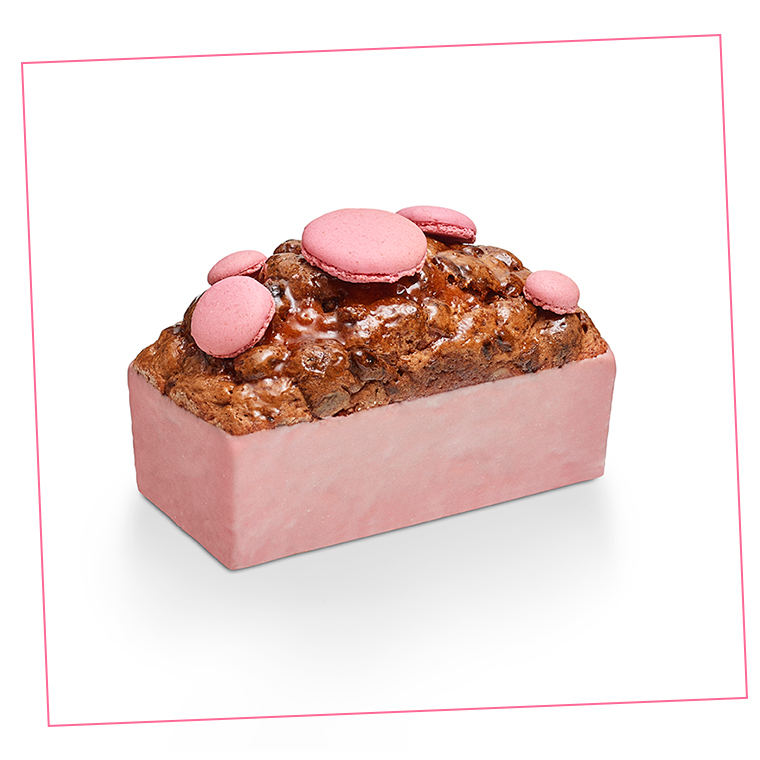 Go there for: his Ispahan cake.
"Rose-litchi-raspberry": all those wild about the signature fragrance created by Pierre Hermé will adore this very delicate cake, off-shoot of dessert imagined by Catherine Deneuve in homage to Peau d'Âne, and topped with a few macaroon shells. Totally girly.
Pierre Hermé, 4 Rue de Bretagne 75003, €22 per cake. More addresses onwww.pierreherme.com.
Verlet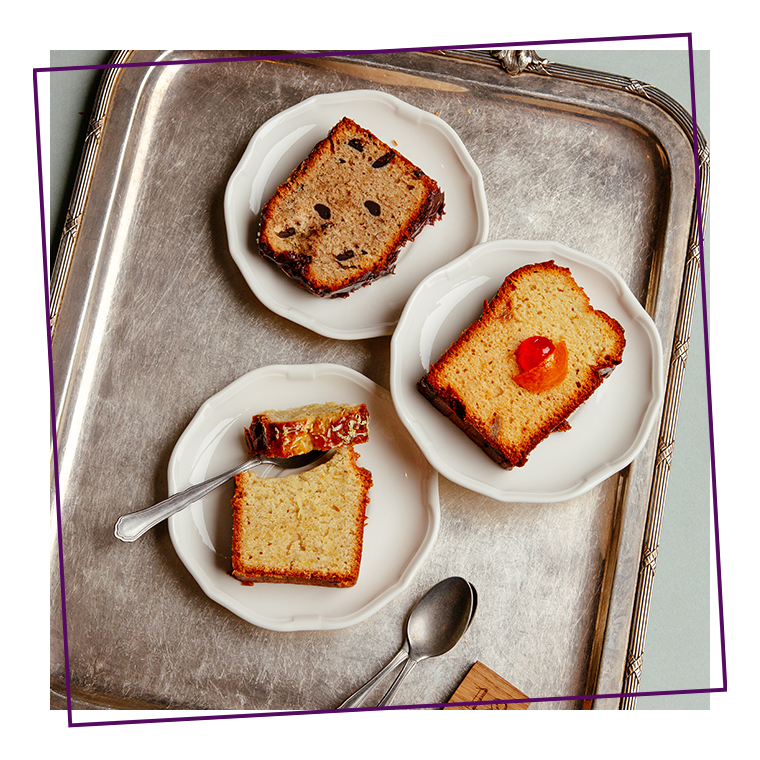 Go there for: its candied fruit cake.
The mythical coffee roaster on Rue Saint-Honoré, heritage of the spice road in Paris, also shelters a tea salon in a decor from the Roaring Twenties that seems to come straight out of a film. In addition to its amazing cafés, this venue cultivates the art of traditional candied fruits: plump apricots, angelica stems, cedar bark, glazed oranges that one finds inside a terrific cake. A must to enjoy at tea time.
Verlet, 256 Rue Saint Honoré 75001, €5.20 for a slice of cake.
Yann Couvreur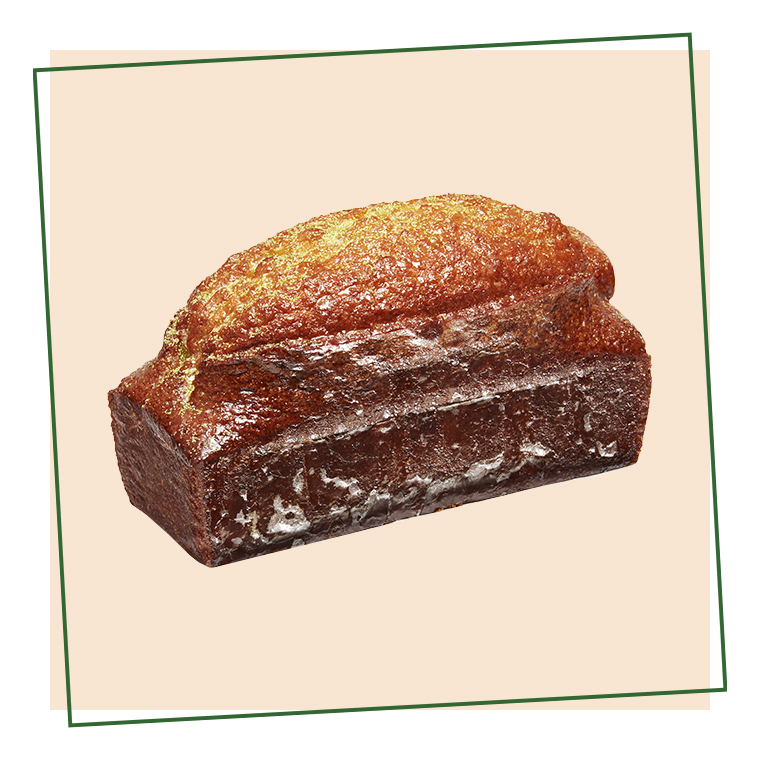 Go there for: his green lemon and mint tea. Wonderfully fresh!
500 grams of delight concentrated in a seemingly very plain yet incredibly tasty cake, delivered in a pretty mint green box, pretty enough to bring to dinner. In the mouth, the compact consistence will appeal to all those who are not necessarily fans of génoise, and its slightly sugary glazing will be finger licking regressive. In addition, you can easily keep it for 5 days in the fridge… If you can resist that long.
Yann Couvreur, 23 bis Rue des Rosiers, 75004, €18 per cake. More addresses on www.yanncouvreur.com.
Hugo & Victor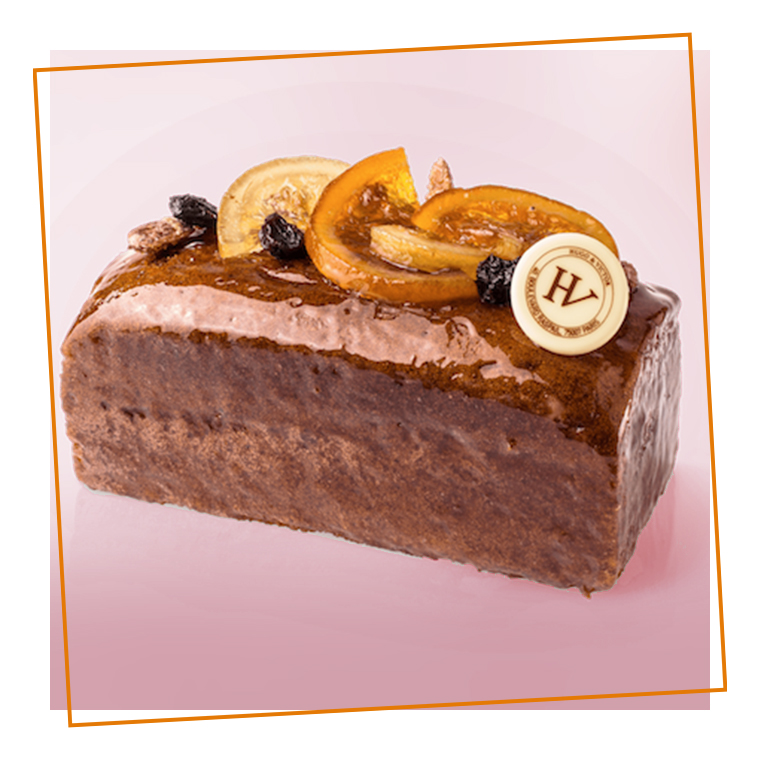 Go there for: its vegan cake (hence, lactose-free) coconut milk, yogurt of soya and nut praline.
Hugues Pouget does it again. Apostle of Parisian chic and defender of good taste, his cakes signed Hugo & Victor flirt with perfection. But the absolute must is the vegan version, developed in collab' with Buddhist monk Matthieu Ricard. Also to be noted for healthy girls:  a gluten-free version made with rice flour, almonds and nuts.
Hugo & Victor, 40 Boulevard Raspail 75007, cakes starting at €19.50
Lenôtre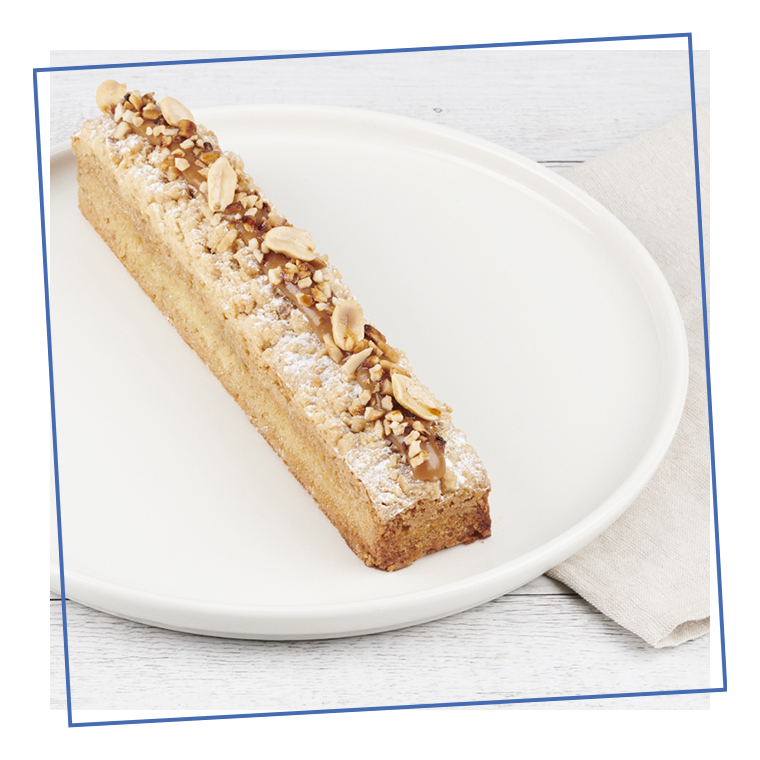 Go there for: their finger cakes in small format mode. To be wolfed down alone or to serve at tea time in order to test all the different fragrances.
The Lenôtre House stands out from the crowd with a top notch classic, twisted with wonderfully cool flavours such as their peanut-caramel cake, the lemon version covered with a crumble of nougatine or in passion-coconut mode.
Lenôtre, 10 Rue Saint Antoine 75004, €19 for the finger cake. More addresses on www.lenotre.com/index.php.
Philippe Conticini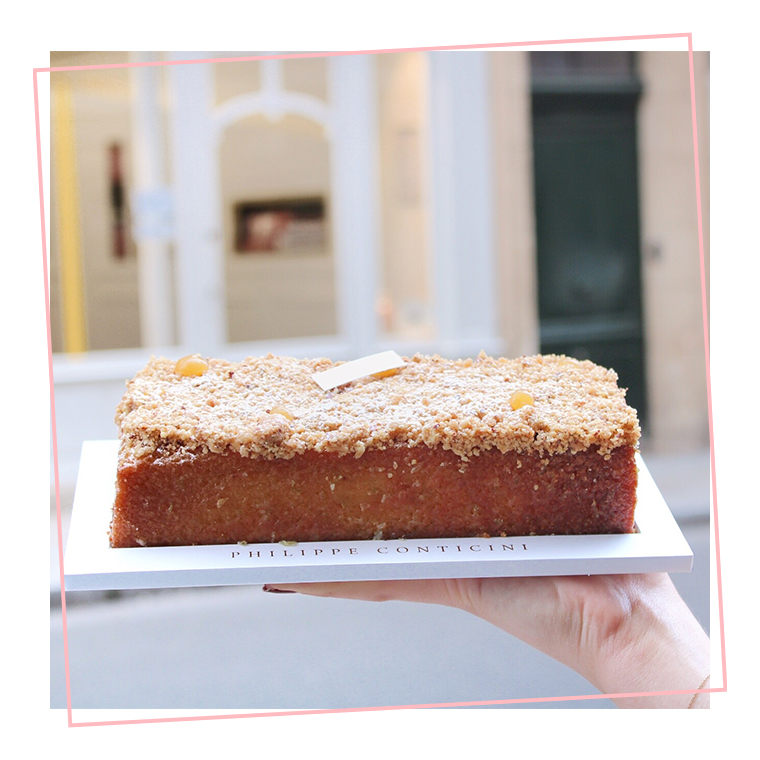 Go there for: his chocolate cake, signature of the most "gourmet" pastry chef in Paris.
A real obsession amongst foodistas, this melt-in-the mouth cake is totally addictive: ganache of black chocolate+ black chocolate streusel for the crunchy touch, enhanced by almonds, nuts and fleur de sel.
Philippe Conticini, 37 Rue de Varenne 75007, €22  for a cake for 6 to 8 persons.
Rose Bakery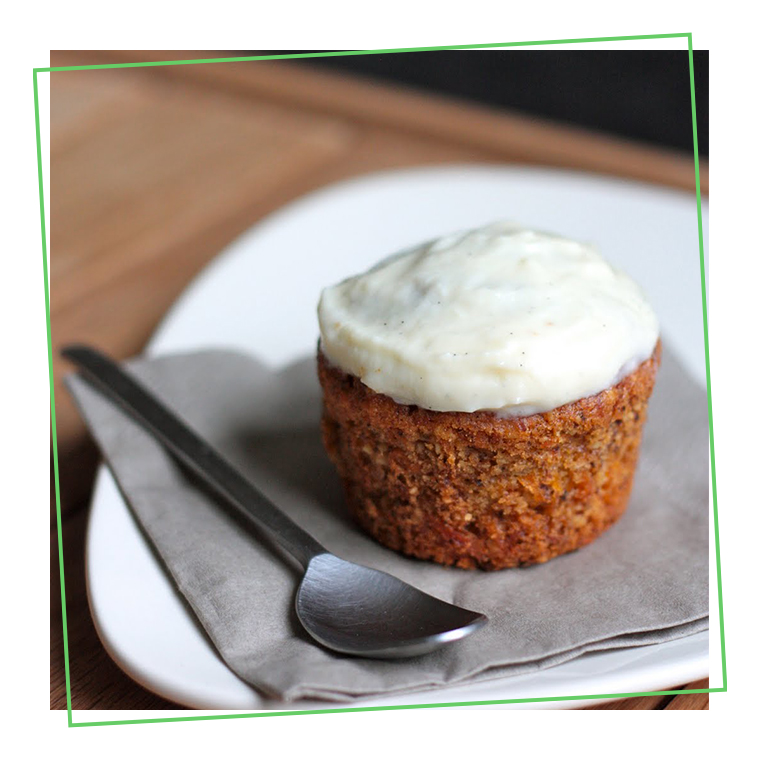 Go there for: their no gluten polenta-lemon or chocolate-coconut as well as melon-rose cakes, depending on the season.
Avant-gardist of the coffee-shop with a veggie touch, Rose Bakery has been delighting chic Parisiennes since a dozen years with cult cakes sold in their historical enclave of the 9th, at the Musée de la Vie Romantique, as well as at the Bon Marché tea salon.
Rose Bakery, 46 Rue des Martyrs 75009 and in the Bon Marché Tea Room, about €6 for a slice of cake.

Also discover Liza, in Parisian at the Hôtel Pigalle.