What if the next great pastry chef was you? From the masterclass to the private lesson through immersive workshops, here is the cream of the courses to learn how to bake like a chef . Choux pastry, macaroons and plated desserts will have no more secrets for you. Cédric Grolet and Mercotte have a lot to worry about!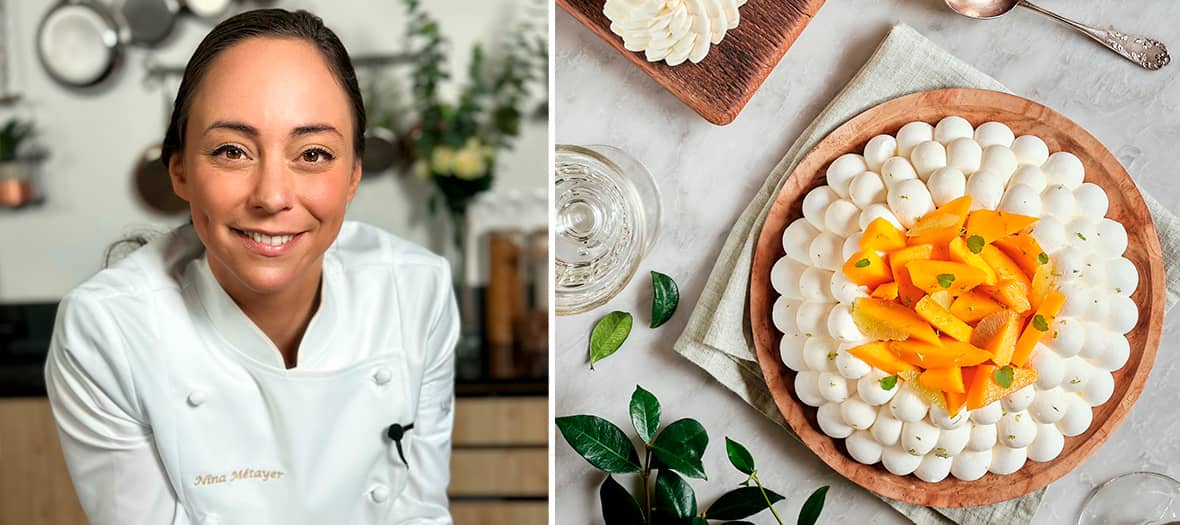 For who ? Enthusiasts of delicate pastries.
In practice : Before getting your hands in the flour, the day begins with a moment of sharing where you savor divine pastries by the chef (#bliss). Then, a hot drink and let's get to work! This masterclass is dedicated to creating a cake over the course of the day (3 hours in the morning and 3 hours in the afternoon). Depending on the workshop date, you can become experts in Yule log, Saint-Honoré, Figuier, or even Black Forest cakes. The day ends beautifully with a tasting of the cake made by the chef during the 6-hour class... and you leave with your own whole cake for dessert. Take the opportunity to have a photo session with Nina, and why not get it signed?
The plus : Each participant leaves with lots of little surprises we have in store for you!
10 Rue du Bourg l'Abbé, 75003 Paris. €290 per person. Maximum 12 people. Online reservation.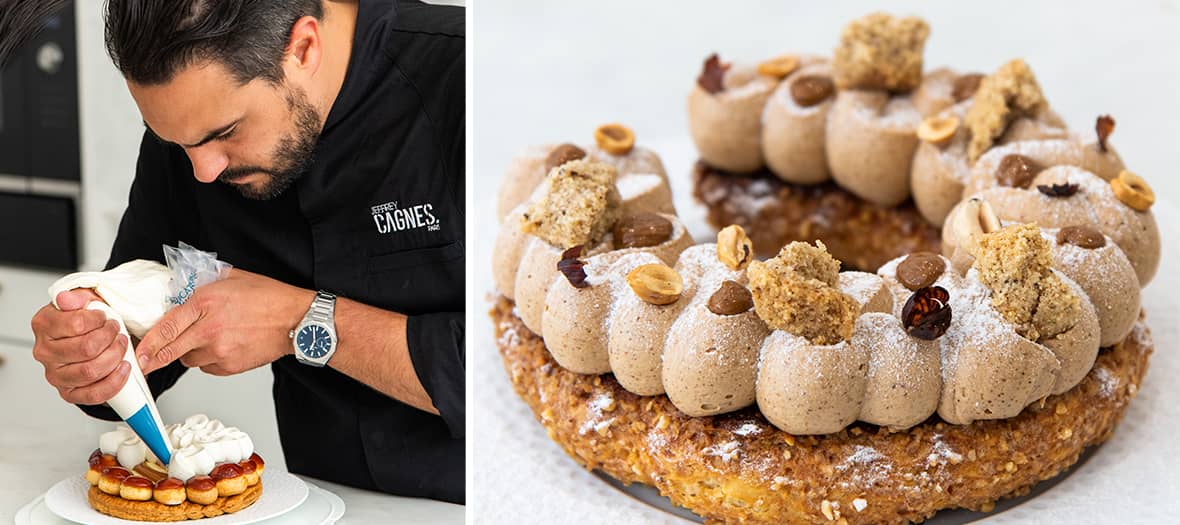 For who ? The Bree Van de Kamp at heart who want to know all the pastry secrets.
In practice : A meeting on Tuesdays, twice a month from 2:00 pm to 4:30 pm to know the classics like the back of your hand. In addition to the cult pastries of Christmas, Epiphany, or Easter, Jeffrey Cagnes offers to make his famous lemon tart, strawberry cake, or Saint-Honoré. Particularly pedagogical, the chef answers all questions and shares tips on how to handle piping, glazing, or even how to sift flour properly. In short, you learn from him the most formidable techniques, of course leaving with your creations of the day.
The plus : Ensure a general "wow" at your next dinner at home, especially if you decide to make the latest spectacular setups in front of your guests.
Atelier du Geste à l'Émotion, 27 Place Dauphine, 75001, Paris. €180 per person. Maximum 12 people. Online reservation.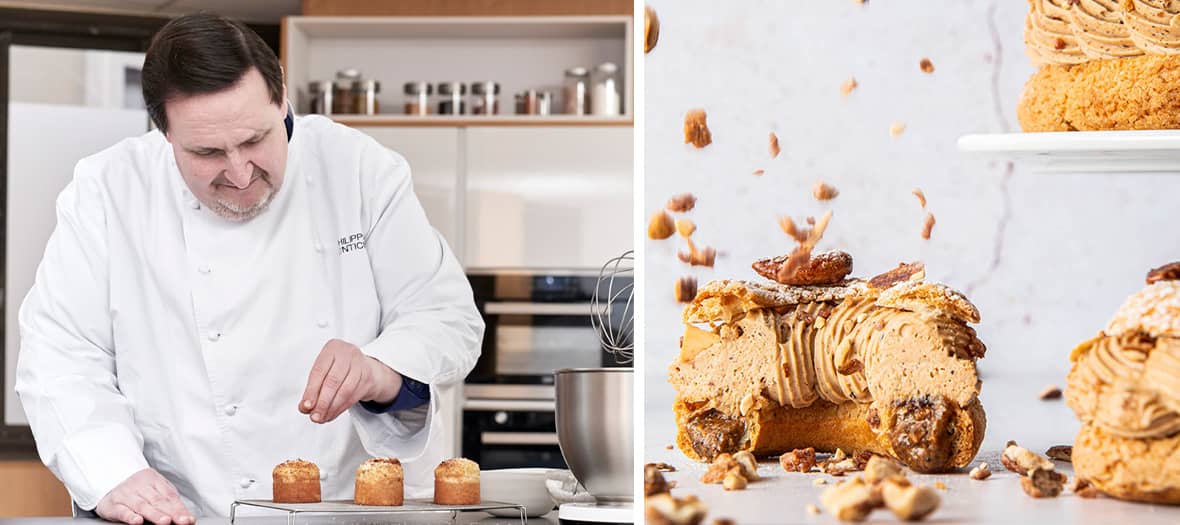 For who ? The pastry pope groupies, best Paris-Brest ever!
In practice: a one-on-one (or almost) with the great Philippe Conticini in person. On Wednesday, Thursday and Friday afternoons, the superstar pastry chef opens the doors of his workshop hidden in Place Dauphine for very privileged 2.5-hour masterclasses in small groups (12 people). The unique opportunity to see the master at work and discuss the chosen theme with him (chocolate, vanilla, caramel, seasonal fruit, etc.), before leaving with cakes and a book of 70 recipes to try at the House. Success requires, places are reserved several months in advance.
The plus: a slot is specially planned for your signings and selfies with the chef.
Philippe Conticini, 27 place Dauphine, Paris 1st . 250 € the workshop. On reservation .
© beko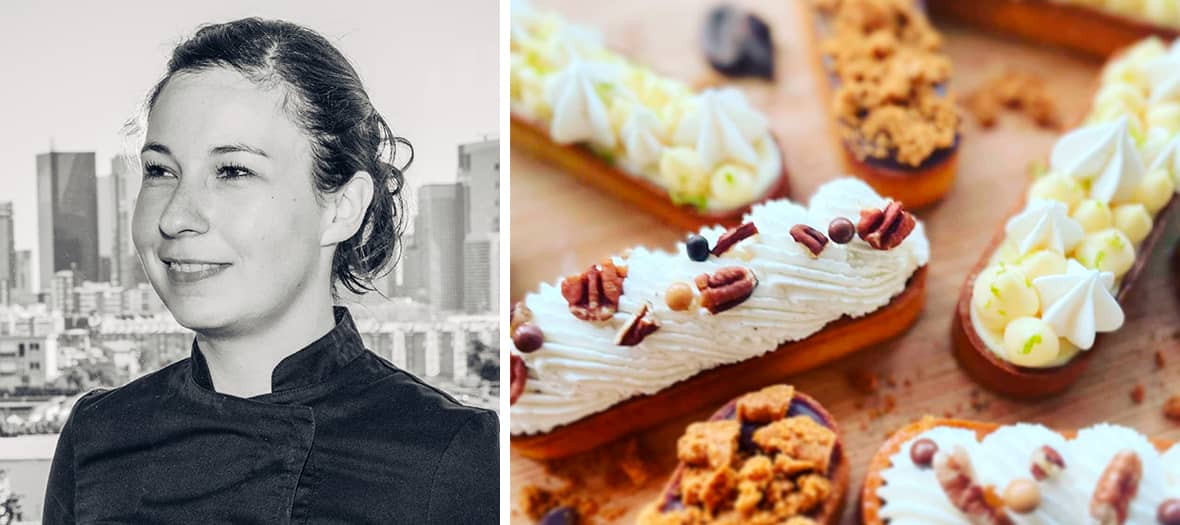 For who ? Those who prefer to play at home.
In practice: pastry chef Camille Mouraud arrives in your kitchen with all the equipment and ingredients necessary for a half-day of sharing and transmission. Now, to work! From weighing to poaching through baking, you make your cakes from A to Z following Camille's advice and recommendations. The former restaurant pastry chef will soon open her own boutique in the Paris region, to be continued.
The plus: the diversity of the courses offered. Paris-Brest , small cakes, plated dessert, themed birthday cake ...
Adult lesson €70, child lesson €50 (decreasing prices depending on the number of people). Reservation on Instagram or by email camille_mouraud@hotmail.fr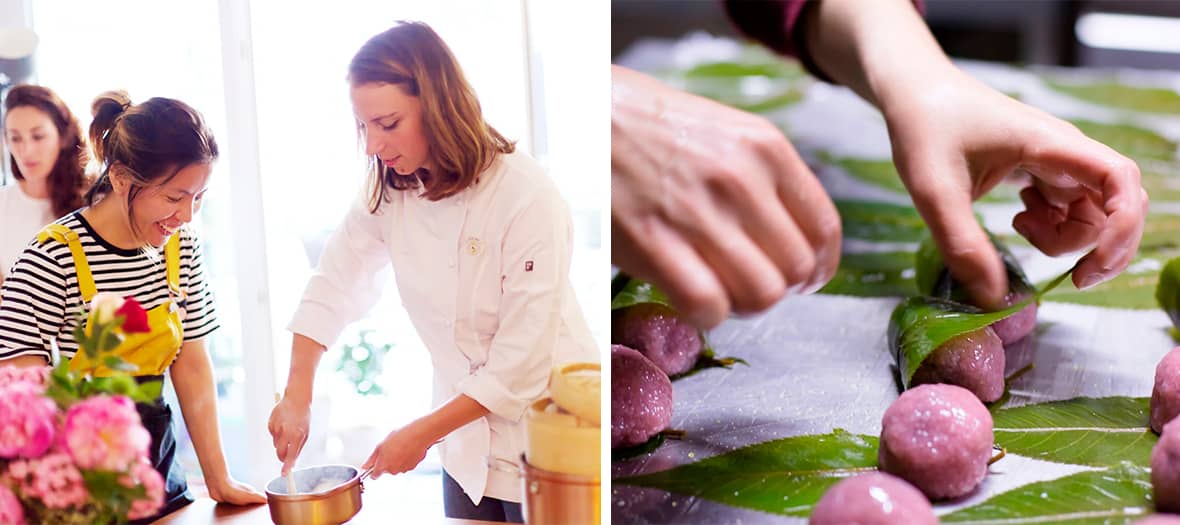 For who ? A one-way ticket to Tokyo , anyone?
In practice: traditional Japanese pastry will have no more secrets for you thanks to the workshops organized at Tomo , the reference address for Japanese sweets. Allow 1 hour to learn how to make sesame mochi (€70) and 2 hours to master the art of wagashi (€90), these incredible little colorful flower-shaped cakes made from rice flour that the Japanese enjoy with tea . A real moment of escape.
The plus: the kids can also get their hands dirty. Mochi workshops are reserved for 9-13 year olds (€50 for 1 hour).
Tomo, 11, rue Chabanais, Paris 2nd . Online booking .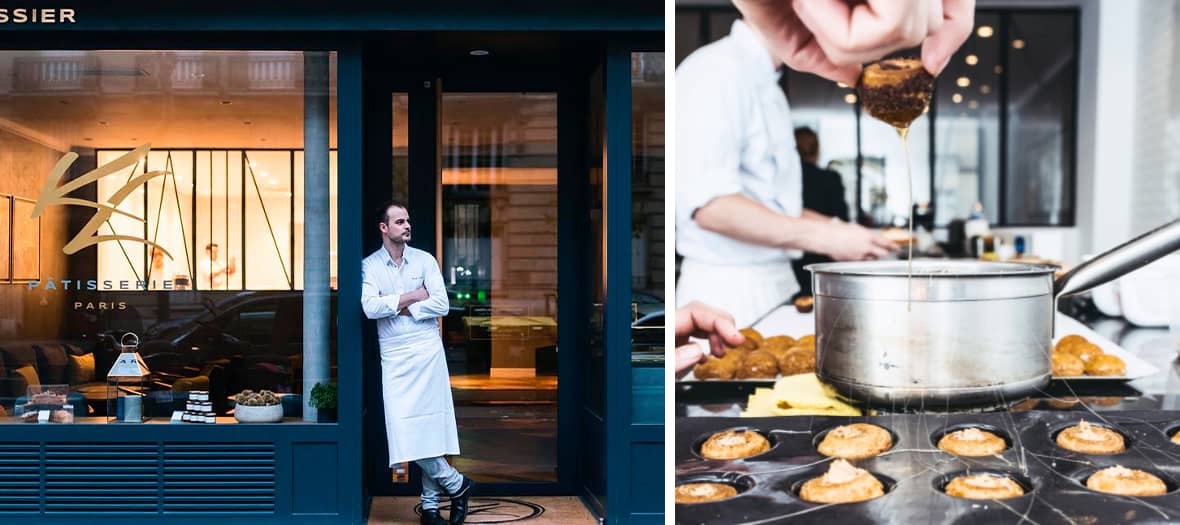 For who ? Those who want to put on the apron of a real pastry chef.
In practice: the talented pastry chef Kevin Lacote welcomes you to the lab of his Parisian boutique to help you discover the tricks of his trade. Get your aprons on, let's go for 2 to 3 hours of practice depending on the chosen theme: cabbages, macaroons, Mont Blanc , Saint Honoré ... There's something for everyone. Nice, the courses are accessible to all from 12 years old.
The plus: the possibility of booking a 100% tailor-made private lesson for a bachelor party or team building, for example.
KL Patisserie, 78, avenue de Villiers, Paris 17th. Course between 85 and 130 €. Online booking .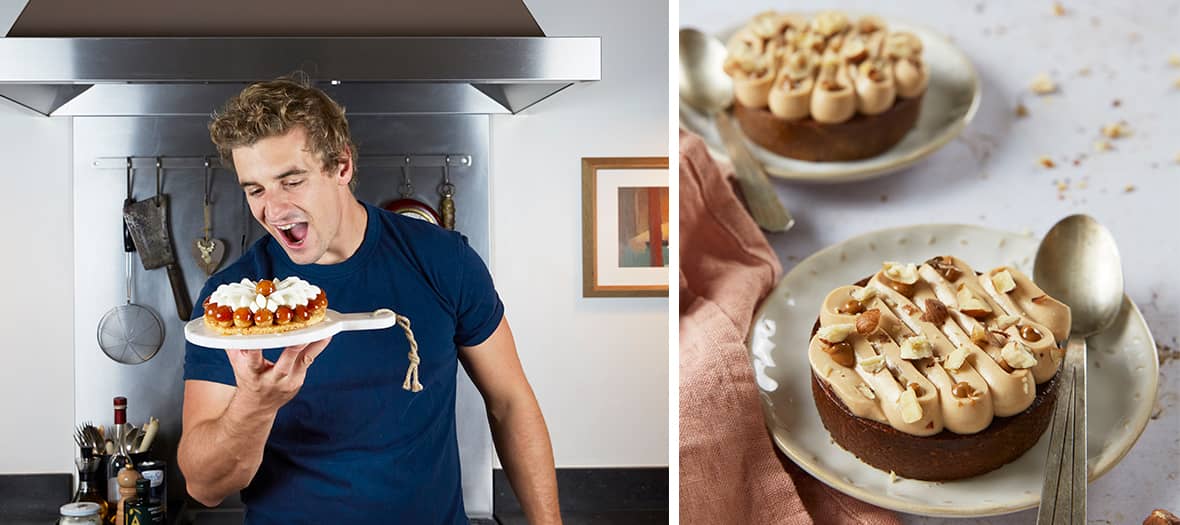 For who ? Those who like to get straight to the point.
In practice: Matthieu Payet Godel , does this name ring a bell? The former rugby player spotted in Meilleur Pâtissier on M6 gives intimate lessons in a private house in the 16th arrondissement. His approach is resolutely pragmatic and uninhibited. The idea? Combine theory and practice in order to master the basics of pastry in 2h30, top time. His recipe is also a hit with companies, for whom he creates tailor-made events.
The plus: Matthieu has launched his online masterclasses , a program of around thirty videos in short format (3 to 5 minutes) to become a virtuoso of cakes without prerequisites, wherever you are.
Matthieu Payet Godel, €70 per lesson. Online booking .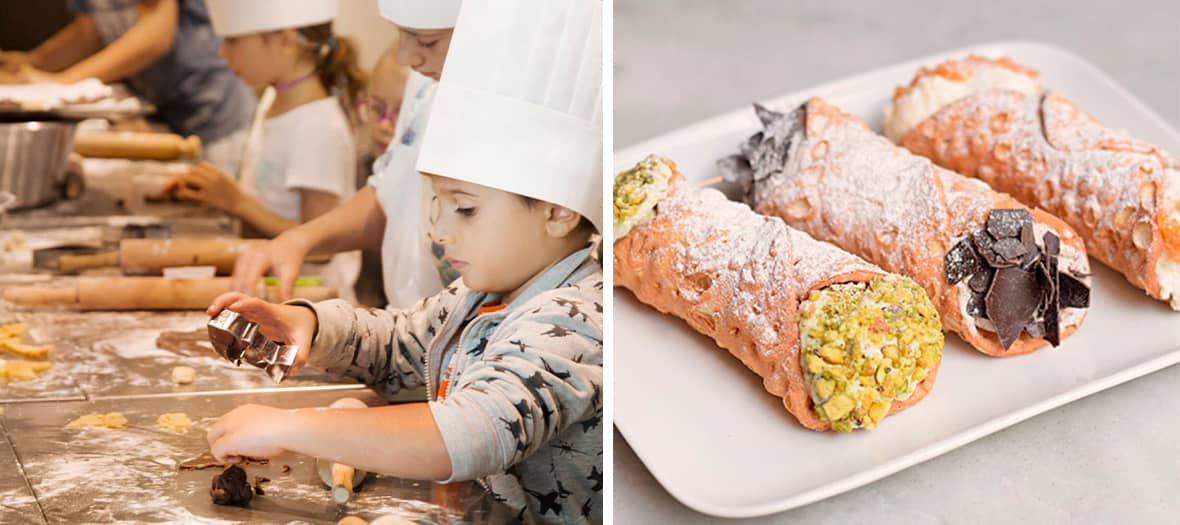 For who ? La dolce vita reaches out to you.
In practice: the temple of Italian gastronomy in Paris is home to the Scuola di Eataly , a cooking school open to all, entirely focused on the transalpine culinary heritage. The opportunity to explore the four corners of the Boot live from the stoves alongside Italian chefs . On the sweet side, tiramisu is obviously in the spotlight (1 hour course, € 35), as well as cannolo , a Sicilian specialty in the shape of a cigar stuffed with ricotta (€ 55).
The plus: Mamma mia, kids can also play budding pastry chefs (€35).
Eataly, online booking .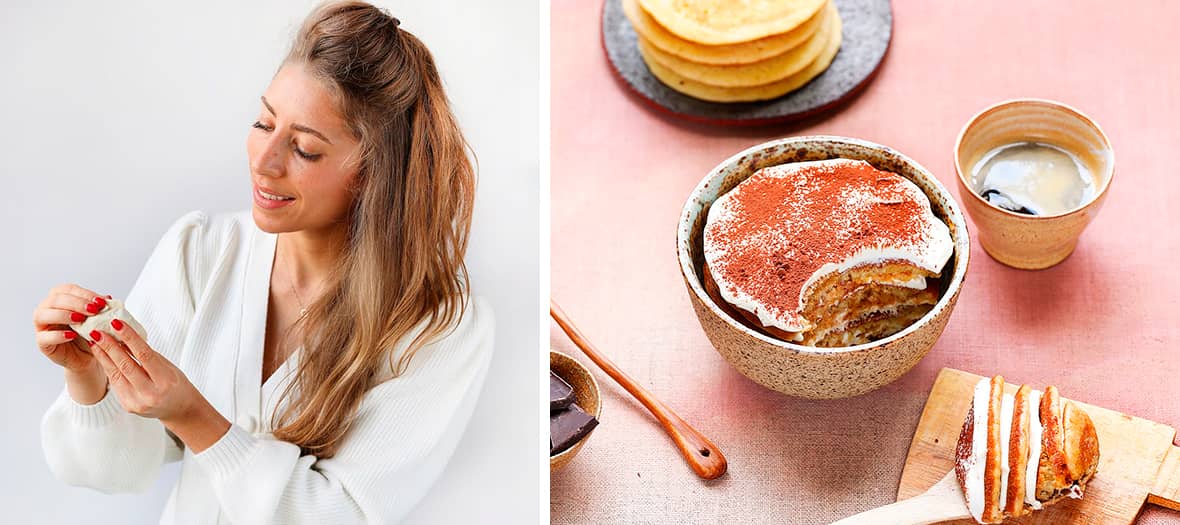 For who ? Reasoned gourmets.
In practice: having fun without feeling guilty is possible provided you have the right method. On Instagram, as in her classes, Franco-Brazilian chef and consultant Stéphanie Guillemette advocates a diet that is ultra gourmet , colorful and healthy (gluten-free, refined sugar-free, lactose-free, etc.). She comes directly to your home, but leaves it up to you to do the shopping, to familiarize yourself with vegan groceries and organic stores . On the menu, vegan cookies, energy balls, sweet potato brownie, raw chocolate tart… 100% natural cakes and desserts that you can easily make at home.
The plus: no formula, no imposed recipes, Stéphanie designs the course especially for you (80 € per hour, decreasing price according to the number of people.)
Stéphanie Guillemette, online booking .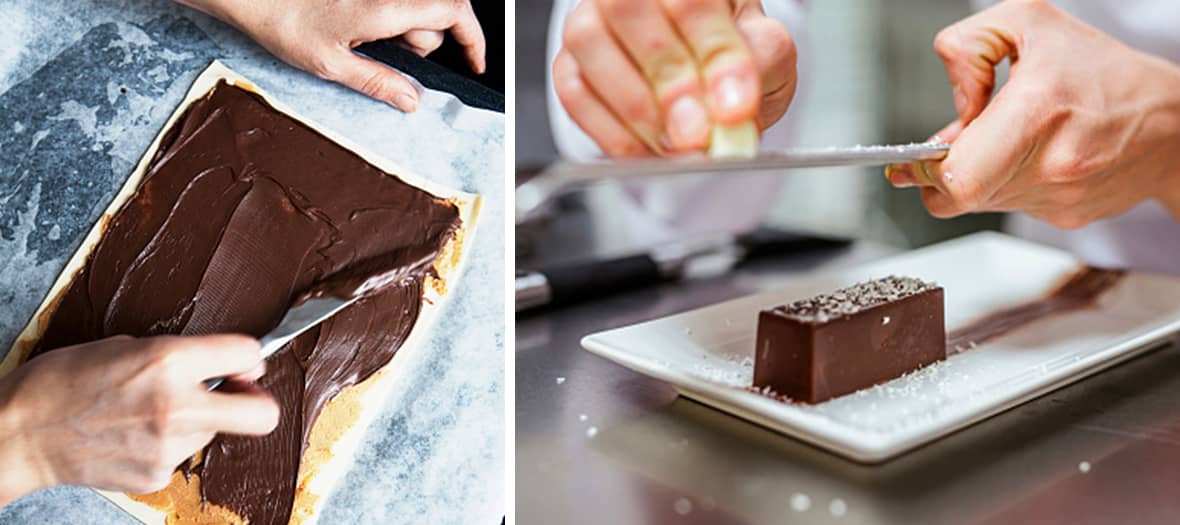 For who ? Those who dream of dropping everything to become a pastry chef.
In practice: the town hall of Paris offers pastry training in the form of evening classes. These 60-hour modules over one semester are aimed at those who work or wish to work in the field of catering-pastry . It is also a good springboard before training in pastry or cooking, just to see if you really like it.
The plus: the very attractive price. Count 220 € for registration fees plus the cost of an outfit and a case of equipment. A small investment compared to the prices of vocational training.
Next registrations planned for the summer of 2022. Information and online registration .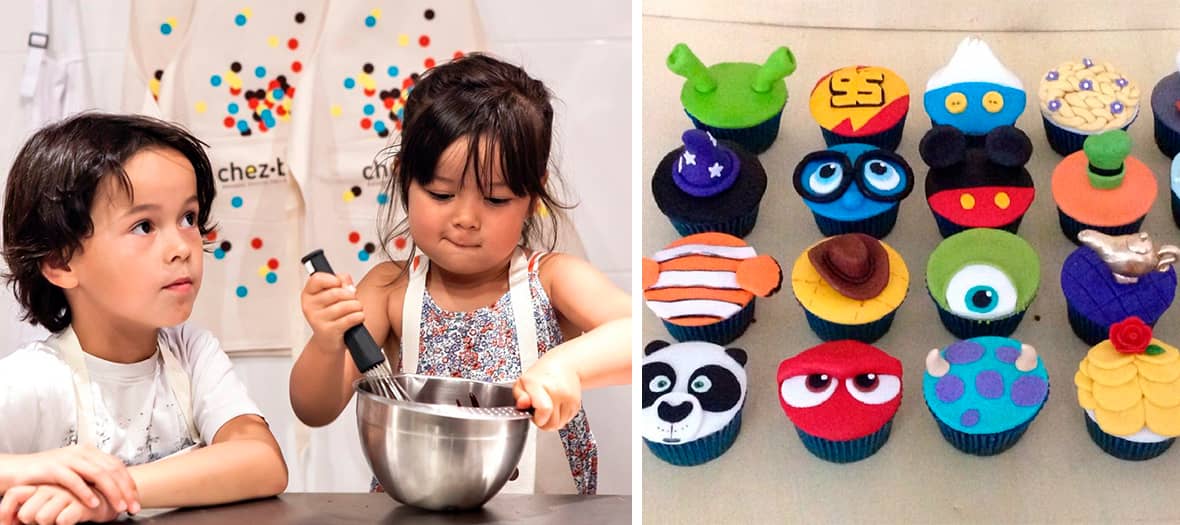 For who ? Kids from 4 years old and their parents.
In practice: fun and playful workshops to make them the Pierre Hermés of tomorrow, who knows! Every Wednesday, Saturday and Sunday, the festive cake specialist trains budding pastry chefs in the lab of its flagship store in the Marais. For 1h30 to 2h, they simmer and decorate cupcakes (€35), create unicorn shortbread (€35) or make a clown cake (€35). After the snack, the little ones leave with their production under their arm #I made it.
The plus: to go further, teenagers (from 8 years old) can take masterclasses (from €45).
Bogato, 5 rue Saint-Merri, Paris 3rd. Online reservations .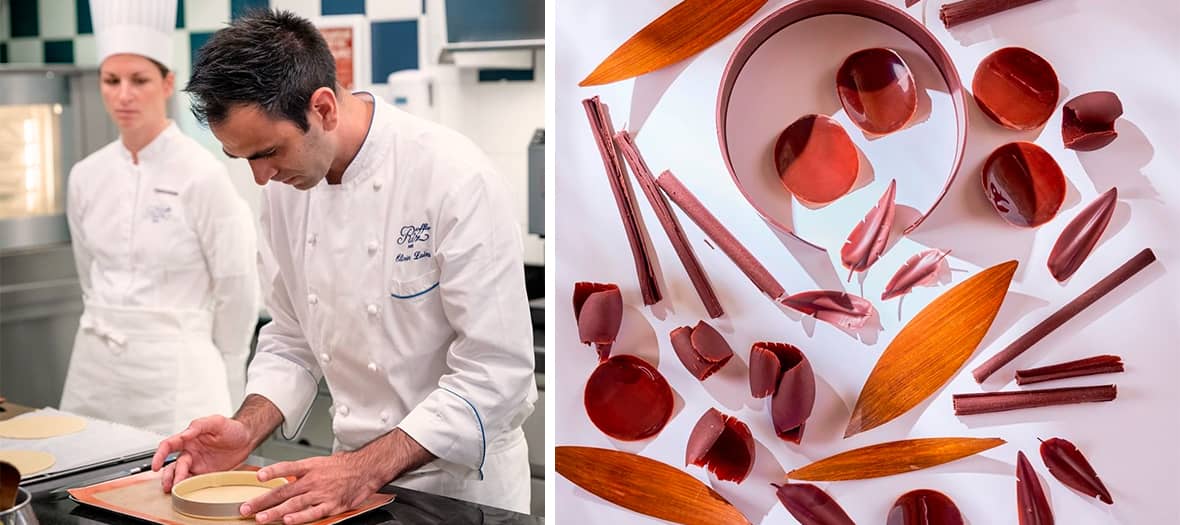 For who ? Fans of palace snacks who want to know behind the scenes.
In practice: the ideal excuse to squat in the kitchens of the legendary Parisian palace hoping to follow in the footsteps of François Perret . Located in the heart of the hotel, the Ecole Ritz Escoffier offers high-level pastry courses and courses to learn the basics of French pastries (€430 for a 4-hour course), to prepare a palace snack (€200 the 3-hour lesson) or to become a pro in chocolate decorations (€260 per day).
The plus: high-level teaching in a mythical place.
Ritz Escoffier School, 15 place Vendôme, Paris 1st. Information and online booking .
The Workshop that rocks by Nicolas Paciello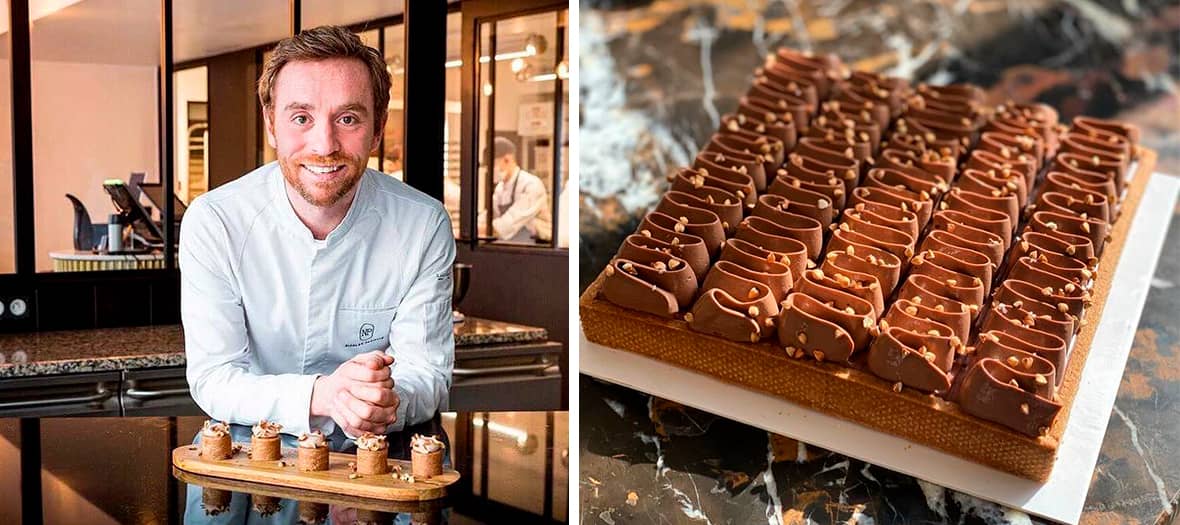 For who ? The admirers of the pastry chef to whom everything succeeds.
In practice: after having distinguished himself at the Prince de Galles and Fouquet's , Nicolas Paciello is now at the head of his own pastry shop CinqSens Paris. Each month, the chef gives a thematic course in his lab in Pantin. Plan the day (10 a.m. to 6 p.m.) to make from A to Z three sweet creations worthy of the big houses.
Next dates March 14 and April 25 (chocolate desserts), and May 23 (pie, cupcakes and brioche). 280 € per day.
The plus: an intimate meeting (6 participants) with one of the most talented chefs of his generation.
Atelier Nicolas Paciello , 114, rue Saint-Charles, Paris 15th. Reservation by email latelierquidechire@nicolaspaciello.com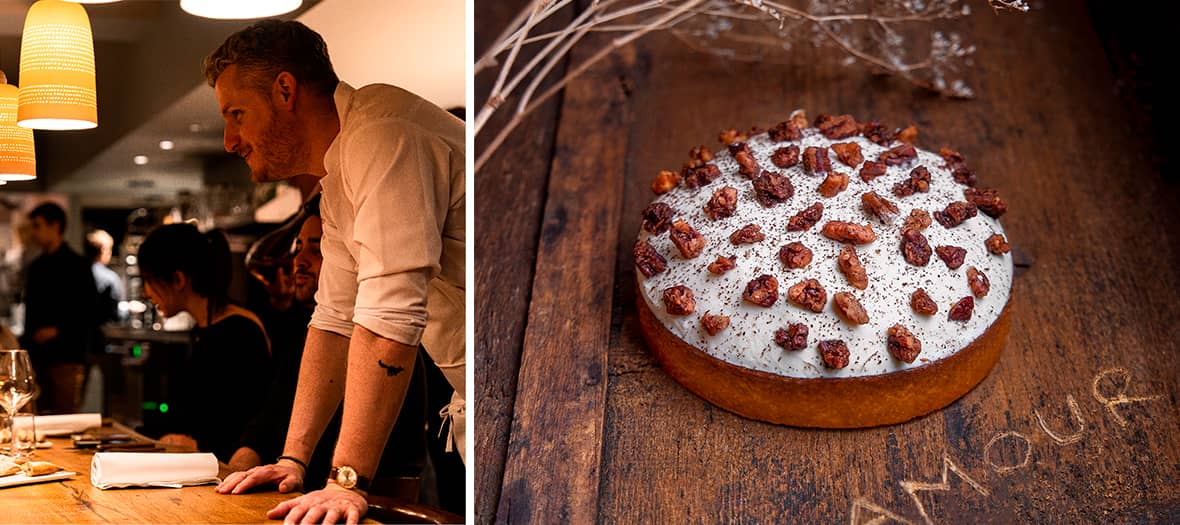 For who ? Those who prefer to learn at their own pace, at home. Practical when you have kids!
In practice : This digital masterclass consists of 8 recipes and 14 exclusive lessons (average of 15 minutes). Yann Couvreur offers his talent with collective coaching sessions available for replay. On the agenda : making the lime-verbena-meringue tart and the famous chef's Paris-Brest.
The plus : A workbook with summary sheets so you don't miss a crumb of your lessons.
Order online. €59 for the masterclass, unlimited access for 1 year.
Also find the best breakfasts in Paris and the best babkas in Paris .