And what if the next leading pastry chef were you? From workshops to private lessons
as well as underground workshops, here are 7 courses to learn how to create pastries like a. Pastry puffs, macaroons and a wide array of desserts will no longer hold any secrets for you. Cédric Grolet and Mercotte better watch out!
Chef in a box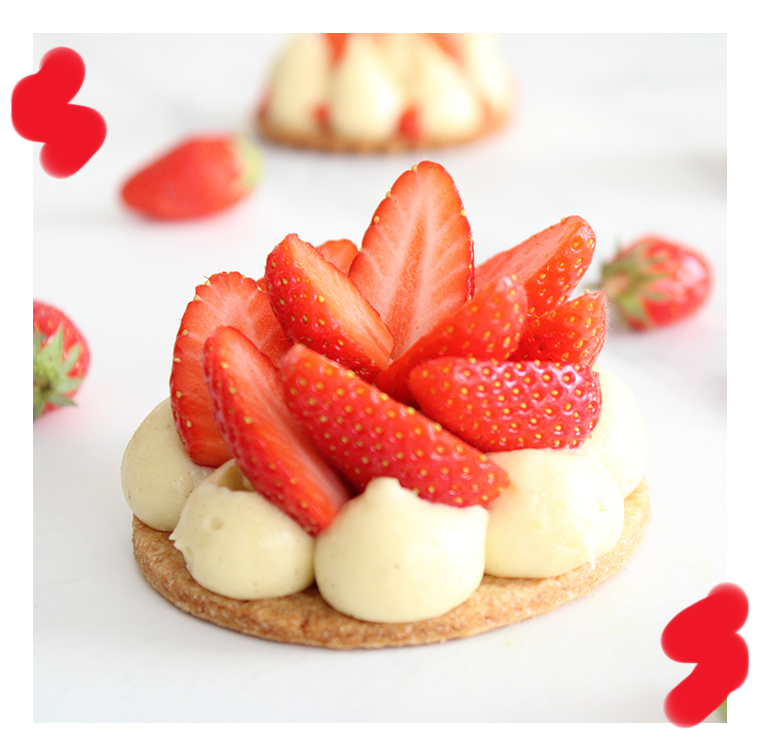 For whom? Those who really want to be hands on when it comes to pastry.
In practice: in the continuation of her pastry box, Anaïs has just opened a street boutique-atelier in the 11th to learn in real life with her and Anthony.
After a stint at the Meurice and Cyril Lignac, the duo coaches scores of participants during 2 or 3 hours depending on the formula and each one makes his cake from A to Z: strawberry and yuzu tart(€65 for 2h), vanilla pecan entremet (€65 for 2h), puff pastry (3h)... To be noted also, kidcourses (6-11 years, €50) and masterclasses with guests.
The plus: taking advantage of a - 10% discount on the course by signing up for the newsletter. Cool also, YouTube videos to practice at home.
60 Rue de Montreuil, 75011 Paris. Reservation on the internet site of chef in a box.
La Goutte d'or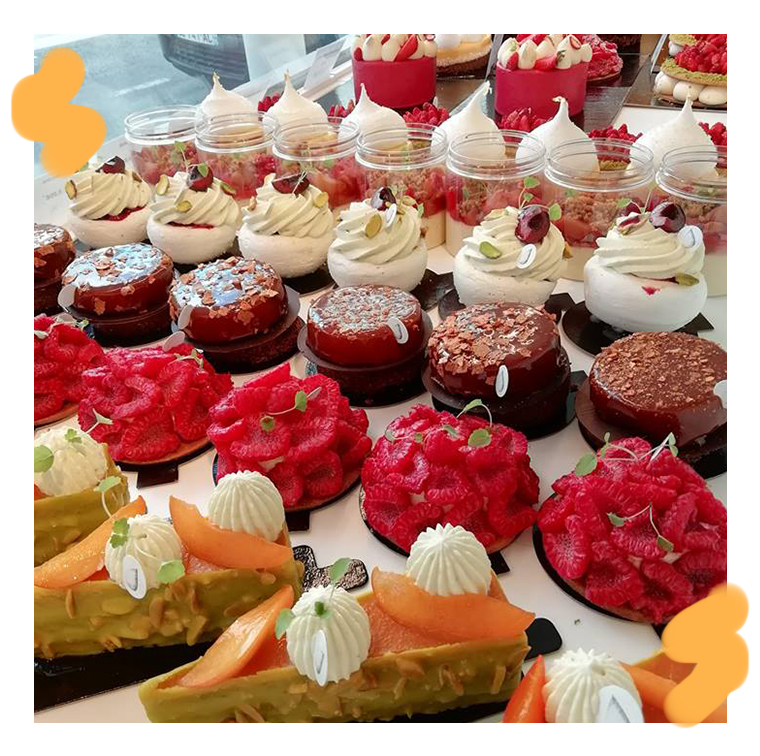 For whom? Those who want to slip in the "back-kitchen" of a real pastry shop.
In practice: it's brand new. The La Goutte d'or pastry shop (18th) is opening the doors of its lab for private lessons with chef Yann Menguy. During 2h30, the three participants will become assistant chefs. A golden occasion to learn how to work with a mystery ingredient just like a pro. Example? Hazelnut, featured in 2 or 3 desserts to be savoured on site (€120).
The plus: a highly privileged moment.
183 Rue Marcadet, 75018 Paris..
Reservations by telephone on 07 60 35 10 13
Appart Gourmand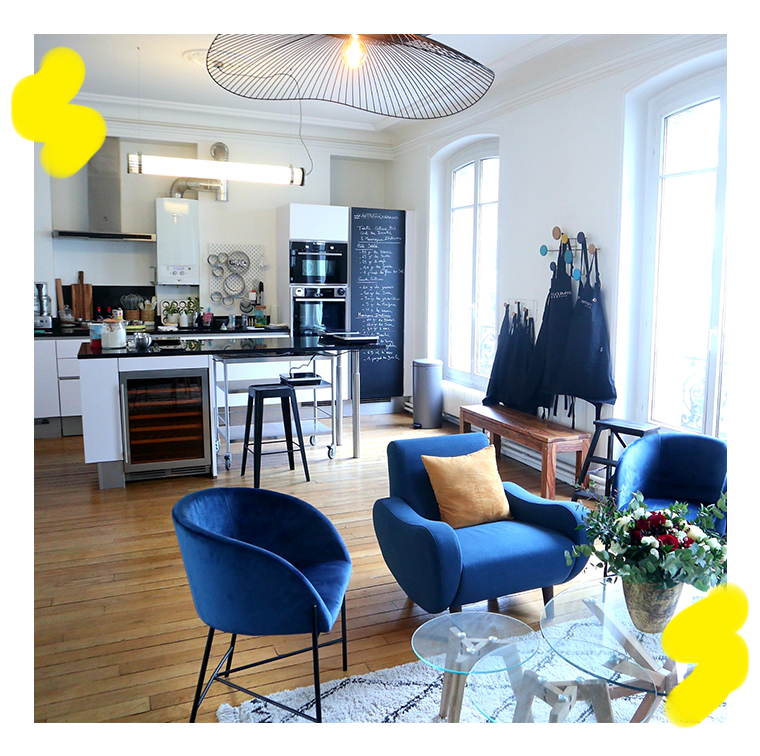 For whom? Those who want to learn just like at home.
In practice: clandestine workshops in the living room-kitchen of a private apartment with a super slick decor, Sentier district. 10 persons max, classic household equipment, Fiona and Aliénor, two pastry-buff friends, welcome you in real life conditions during 2h30 (in French or in English).
The 1h30 course, where everyone partakes, is followed by a tasting with tea, coffee and niche juices. On the programme? Tart (€75), puffs(€75) and cocktail macaroons—every Thursday evening. Wednesdays are reserved for kids 3-6 years and 6-12 years.
The plus: no gluten, no lactose and/ or vegan courses to come.
95 Rue Réaumur, 75002 Paris. Reservations on the internet site of Appart Gourmand.
© Appart Gourmand
Bogato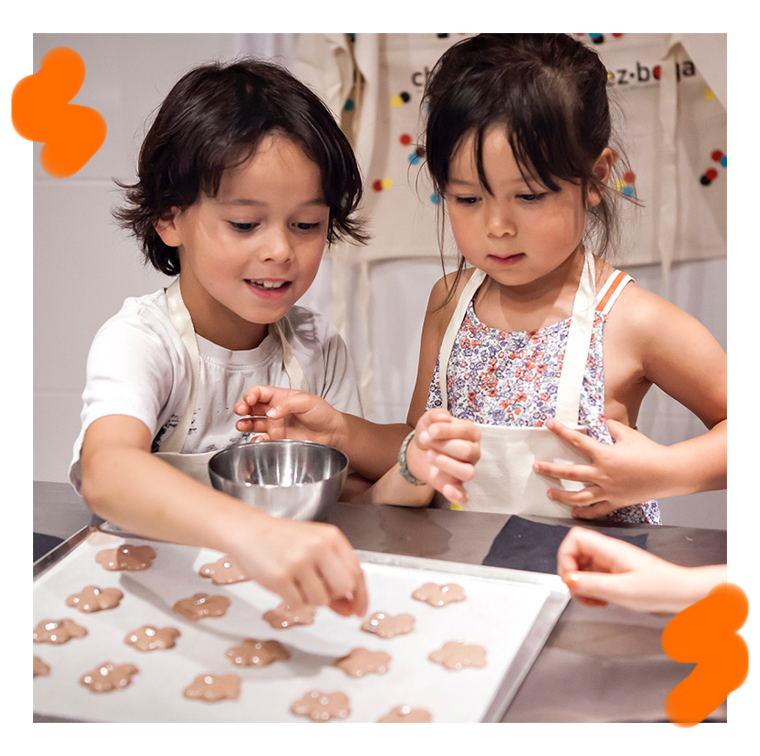 For whom? Kids starting at 4 years and their parents.
In practice: fun and playful workshops so they can become the Pierre Hermé of tomorrow, who knows! Every Wednesday and Saturday, the specialist of celebration cakes teaches budding pastry chefs in the lab next to the boutique. During 1h30 to 2h, they concoct and decorate cupcakes (€35), create flower macaroons(€35) or put together the signature Chalala  strawberry shortcake (€29). After tea time, the little ones depart with their creation under the arm #Ididit.
The plus: on Sunday, Bogato delocalizes its courses to the Hyatt Madeleine for brunch (€55 for the adult brunch, €36 for kids).
7 Rue Liancourt, 75014 Paris. Reservations on the internet site of Bogato.
The Masterclass of Christophe Michalak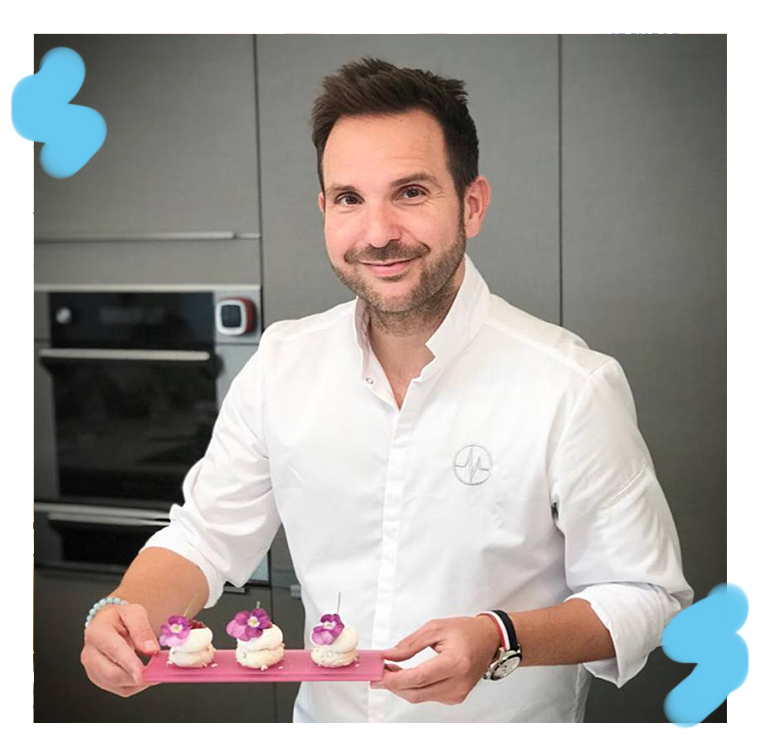 For whom? Those who want to know the signature recipes of the star pastry chef (and if possible his mobile number).
In practice: 3 hours of demonstration by Christophe Michalak in person (€300) or a member of his team for 12 happy few (€135). The courses take place in the kitchen hidden behind the café on Rue Poissonnière.
On the programme? The cooking secrets of his star cakes such as his divine caramel religieuse with salty butter, glass verrines, macaroons, tarts. Careful, the themes of the workshops animated by the chef himself are not communicated ahead of time—it's a surprise!
The plus: even though you are not actually hands on, it's fun to taste at every step, from the raw materials to the final dessert.
60 Faubourg Poissonnière, 75010 Paris. Reservations on the internet site of Michalak.
Lily of the Valley aux Galeries Lafayette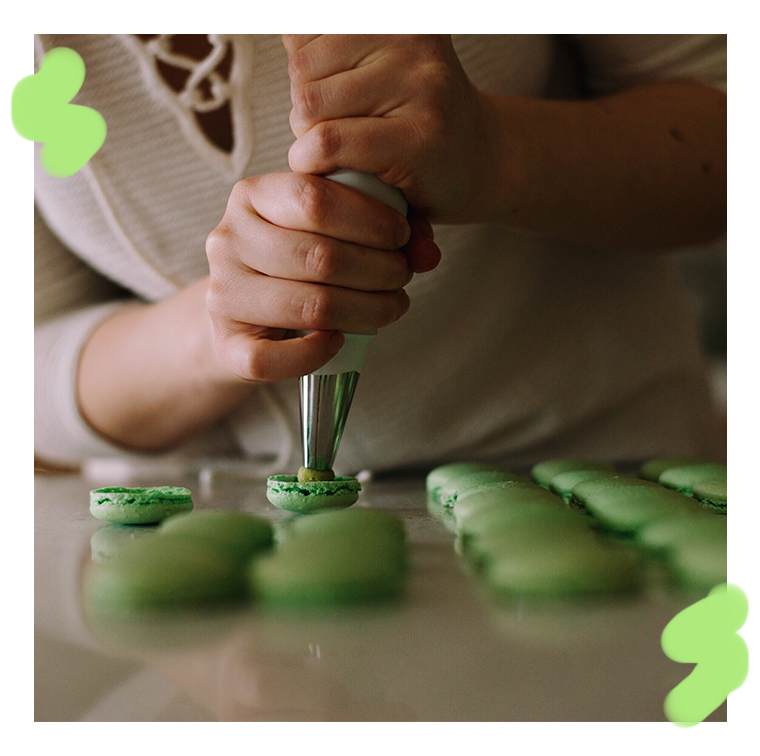 For whom? Foreigners who envy our know-how (and we understand them).
In practice: how to prepare really delicious couture macaroons just like the French in 1h30 flat? The pastry chefs of Lily of the Valley have taken English, Japanese and Chinese lessons in order to pass down the art of French biscuit to visiting tourists at Galeries Lafayette. The courses, up to 12 sessions per week, take place in a superb secret apartment hidden on the 3rd floor of the main building (€49).
The plus: Wednesdays are kids-friendly (€15).
40 Boulevard Haussmann, 75009 Paris. Reservations on the internet site of Galeries Lafayette.
Matthieu Payet Godel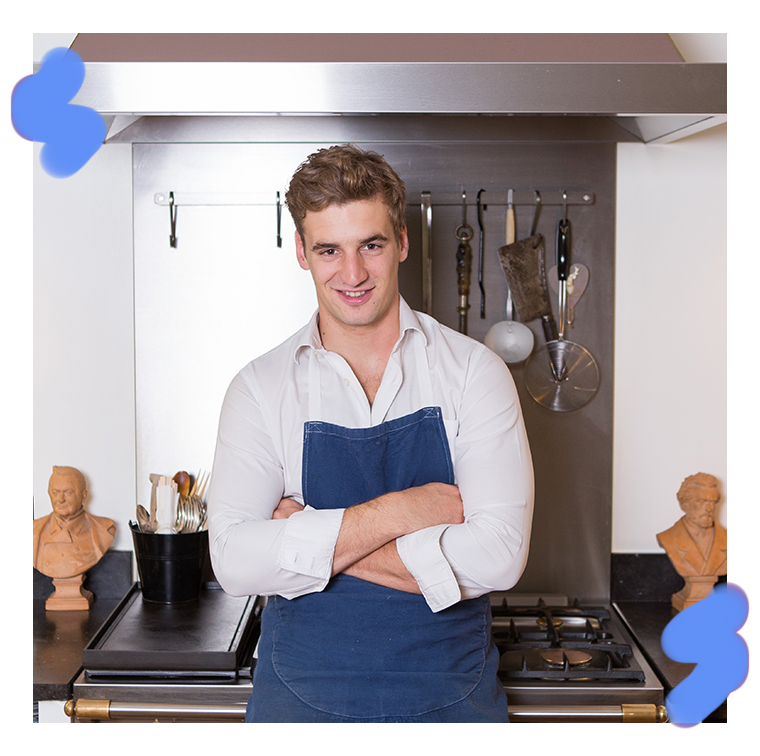 For whom? Those who actually need to see in order to understand.
In practice: rendezvous in a lovely house of the chic 16th arrondissement with Matthieu Payet Godel. The ex-rugbyman spotted in Meilleur Pâtissier on M6 now animates 3 hour private masterclasses.
His purpose? Teach you a maximum of techniques (dough, biscuit, mousse, sorbet) around a theme (chocolate, citrus fruit, puffs). Here, participants don't intervene, but the course is resolutely interactive. Advice, tips, anecdotes, the young man answers all your questions, including on the show #CoucouLesCurieux ! €72 for the course, possibility of privatisation upon request.
The plus: tasting in "awakening of senses" mode. Balance of textures, tastes, acidity/bitterness balance, you will learn everything from start to finish.
Site under construction, contact Matthieu on Instagram @matthieu_pg
Also check out the most healthy chocolaterie in Paris and the best babkas in Paris.