Plougastel , mara , gariguettes ... The strawberry season is officially declared open! The best pastry chefs have a great time and heckle the star fruit of spring like no one else. Tour of the best strawberry pies in Paris .
LENÔTRE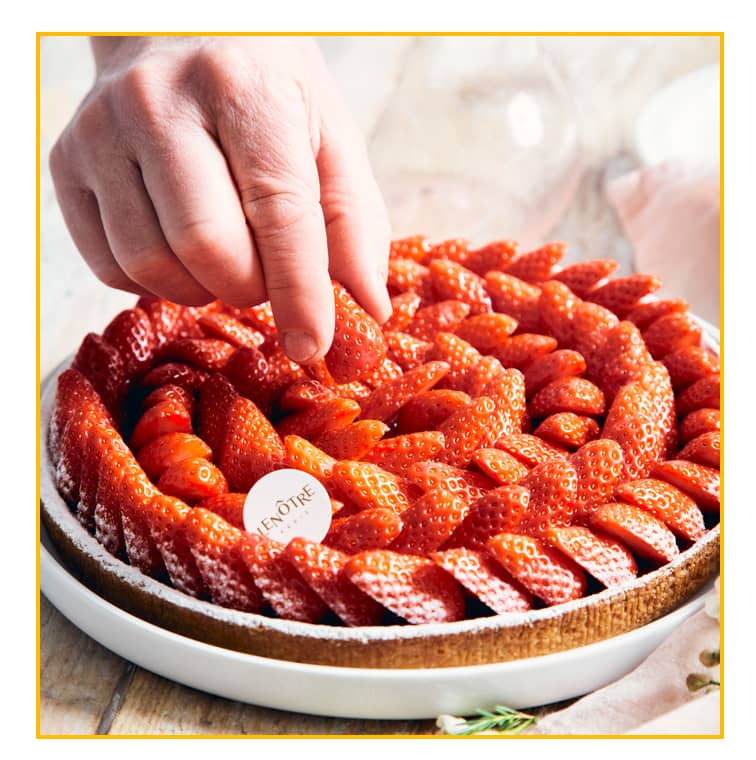 If the collective unconscious of the strawberry pie had to be summed up in a cake, it would be this pie. Biting into it is embracing spring: a shortcrust pastry with almond cream and fresh, seasoned strawberries… Life.
Strawberry tart for 6 people, €58. Available in stores and online .
Find all the Lenôtre stores in Paris onwww.lenotre.fr
©Caroline Faccioli
BONTEMPS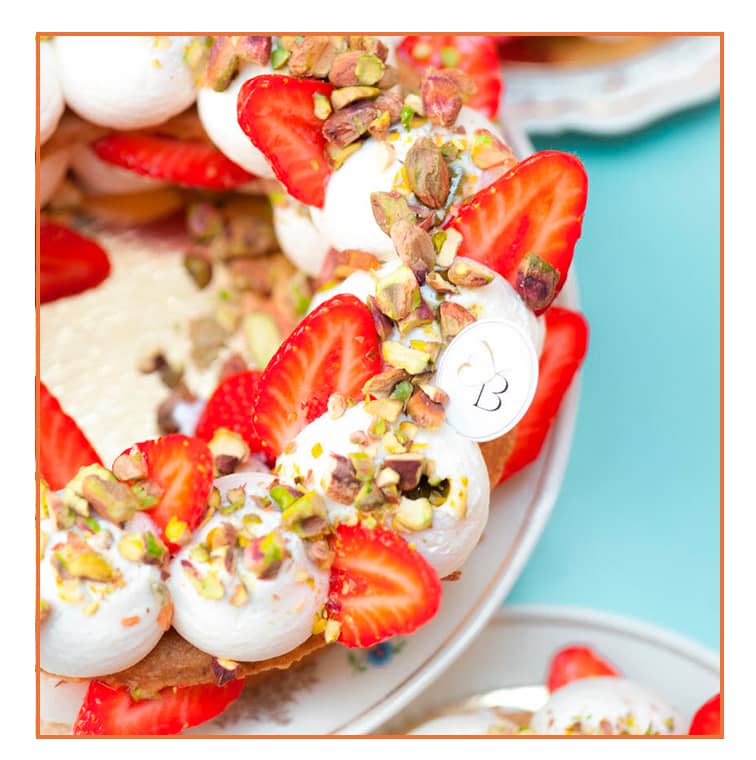 Fiona Leluc 's shortbread should be reimbursed by social security. We no longer need to introduce Bontemps , the pastry shop in the heart of the Marais which signs the best pies in Paris . His latest creation, which is causing a buzz on the networks, the Paris-Splendeur , is made up of gariguettes, mousseline and crispy pistachio from Iran, whipped cream with orange blossom . A splendor to be devoured urgently.
Strawberry tart 6 people €56 (on order) atBontemps , 57 rue de Bretagne, Paris 3rd.


CEDRIC GROLET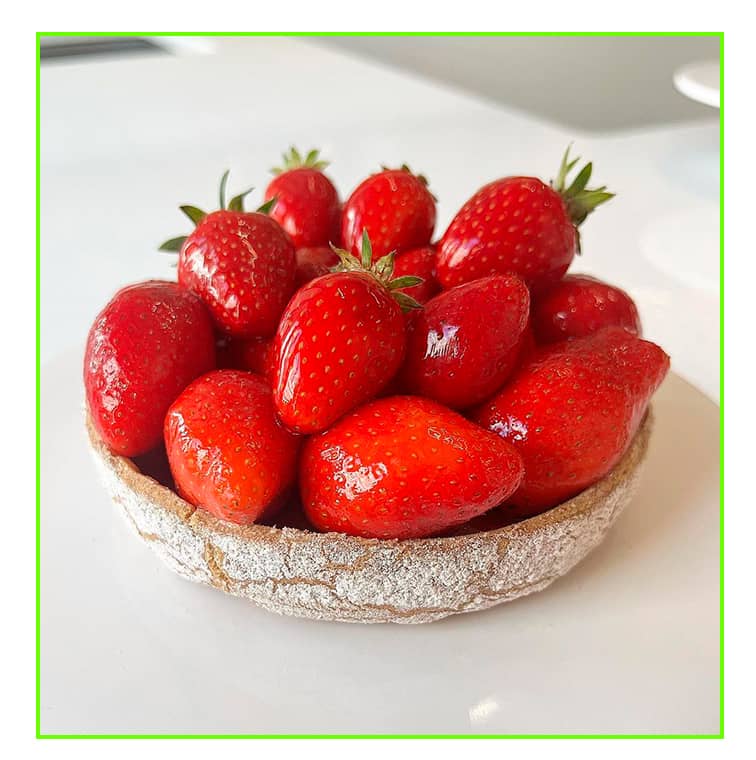 Cédric Grolet , from Meurice, aka the best pastry chef in the world, struck again this spring with poetry made into a pie in his shop at Opéra , it's with a diamond shortcrust pastry with unrefined sugar, vanilla financier , strawberry marmalade fresh , fresh strawberries from Sologne. Yum !
Strawberry tart, €15. Available at the Cédric Grolet Opéra boutique , 35 avenue de l'Opéra, Paris 2nd.
© Calvin Courjon
NOGLU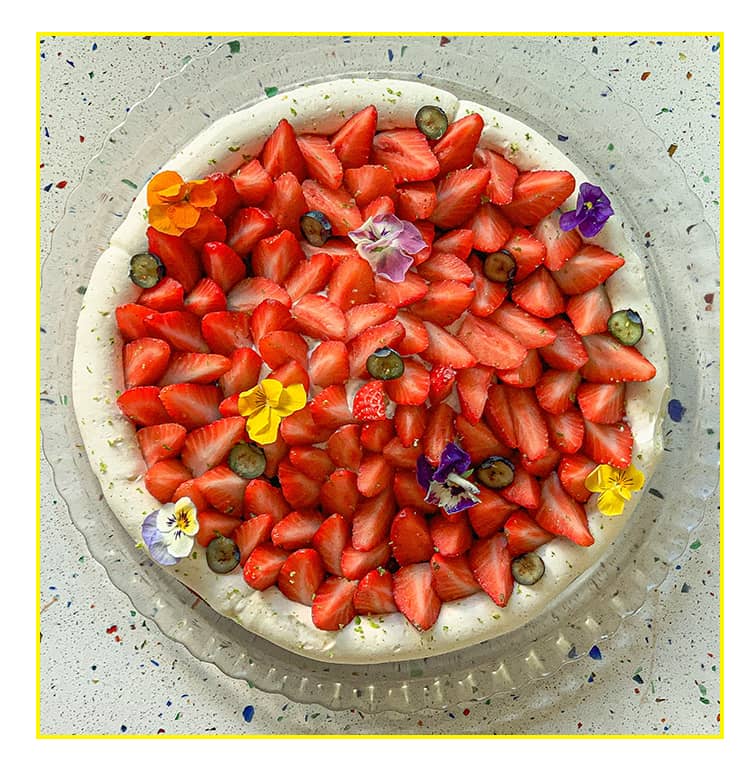 The high priestess of gluten free couture in Paris, aka Frédérique Jules , signs the perfect mix between " the greatness of French pastry and the nutritional aspects of Californian cuisine " by revisiting the rice flour shortcrust pastry, topped with a compote raspberries and almonds, vanilla mascarpone cream, lime and country flowers, not to mention the delicious organic French strawberries : a delight!
Gluten-free strawberry tart, individual €6.50, 4 people €32.
Available online and in store 15 rue Basfroi, Paris 11e
© Akiko Ida
KEVIN LACOTE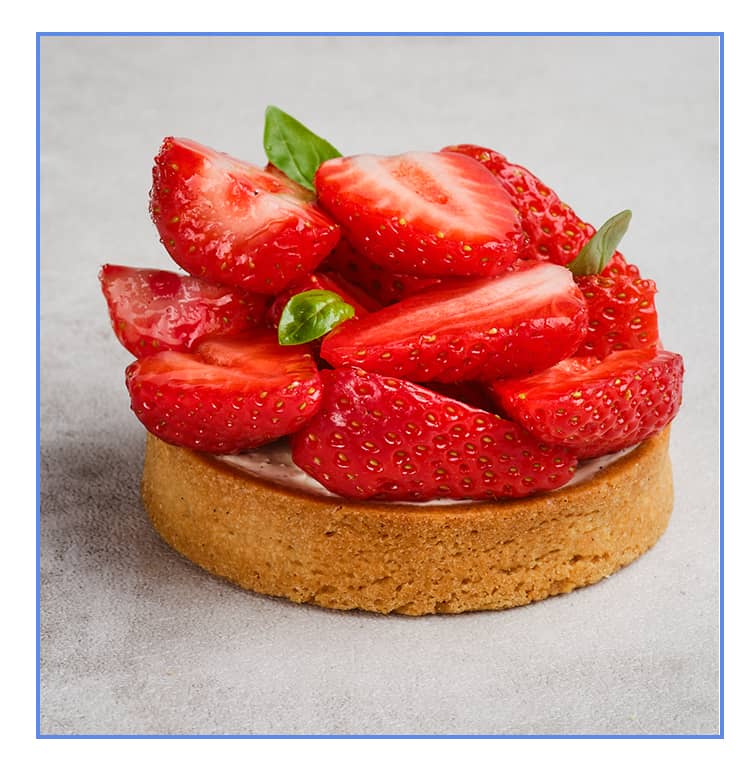 The best pastry shop in the 17th is obviously at Kevin Lacote 's with a to-die-for Bella Fresa that combines an almond biscuit on a basil-strawberry confit, mascarpone and fresh strawberries. A killer (pie: €6.80).
Beautiful Fresa available online . Pie 4 people 32 €.
78 avenue de Villiers, Paris 17th
FRANCOIS PERRET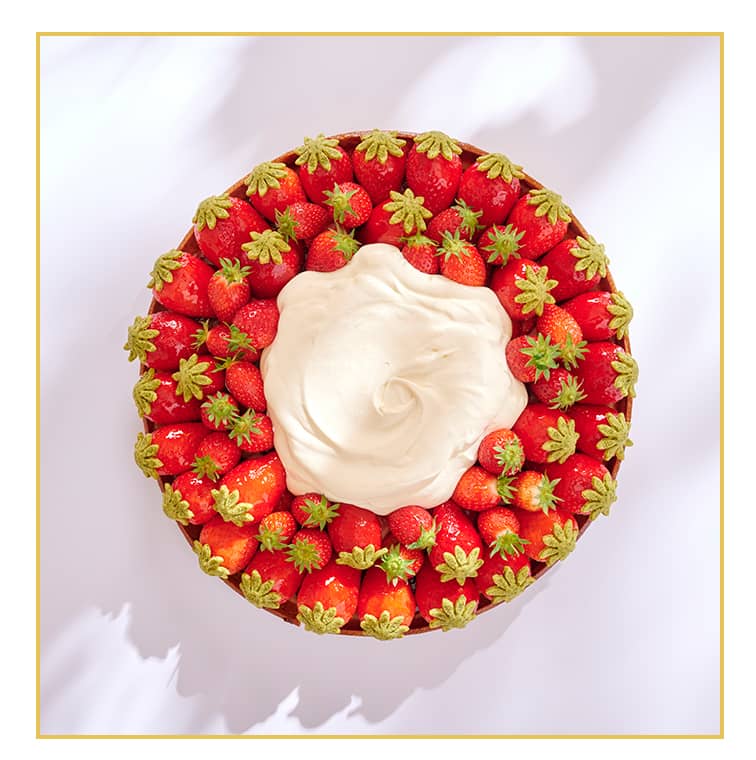 With François Perret , the sweet chef at the Ritz and more recently at the Comptoir du Ritz , the 5-star pastry shop, strawberries are necessarily eaten with cream. He thus imagined this superb tart with divinely aromatic ciflorettes grown in the open ground in the Vaucluse , a topping of strawberry-basil jus… And in the centre: a crème d'Etrez made with crème de Bresse AOP. Undoubtedly the ultimate pastry of the summer!
For 4 people: €55.
Strawberry tart from the Ritz, 38 rue Cambon, Paris 1er.
© Bernhard Winkelmann
HUGO & VICTOR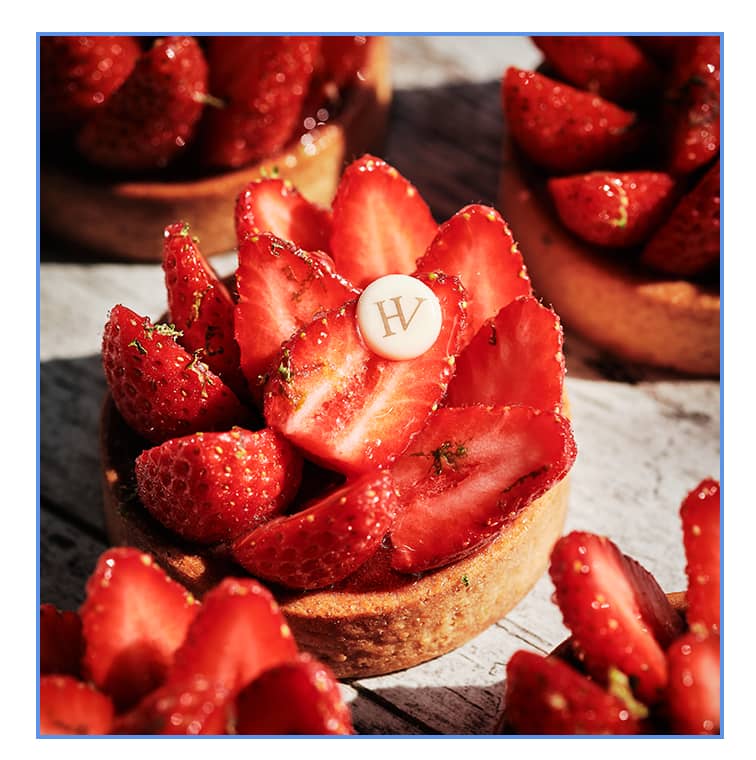 Hugues Pouget does not trifle with fruit. He uses only the best, it's even the hallmark of his high pastry. Strawberries, he cooks couture. In this case, gariguettes with a lemon and lime and almond cream, for a very refreshing result. Simply extra!
Price: individual portion: €7.90. For 4 people €39.
Hugo & Victor , 40 boulevard Raspail, 75007 Paris, 01 44 39 97 73.
©Louise Marinig for Hugo & Victor
SEBASTIEN GAUDARD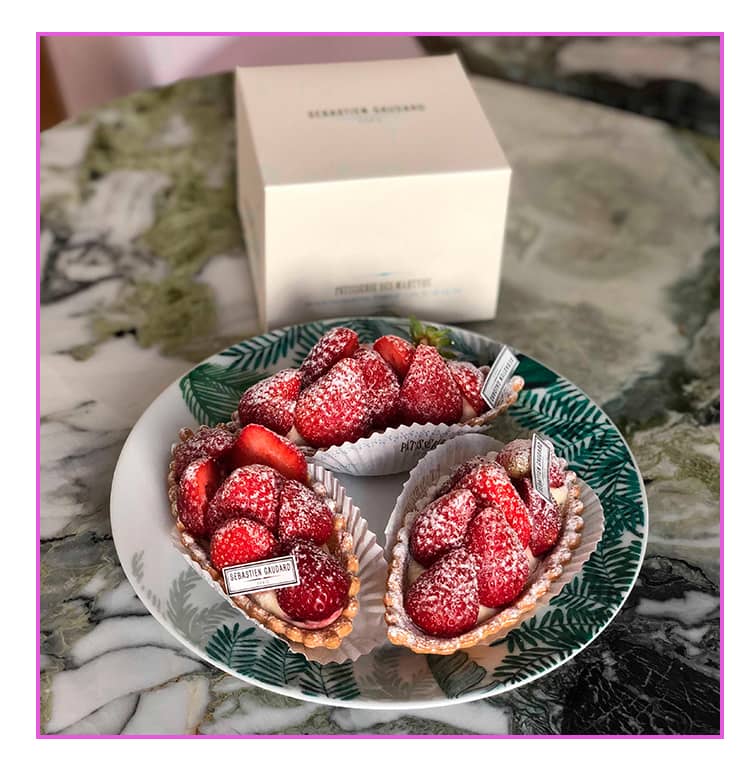 Strawberry punnets. The best you've ever tasted. Proust's little madeleines are one of the passions of Sébastien Gaudard , pastry genius, who brilliantly interprets a 4h classic. Simply sublime.
€6.20 per tray.
Sébastien Gaudard , 1 rue des Pyramides, 75001 Paris, 01 71 18 24 70 and 22 rue des Martyrs, 75009 Paris, 01 71 18 24 70.
CYRIL LIGNAC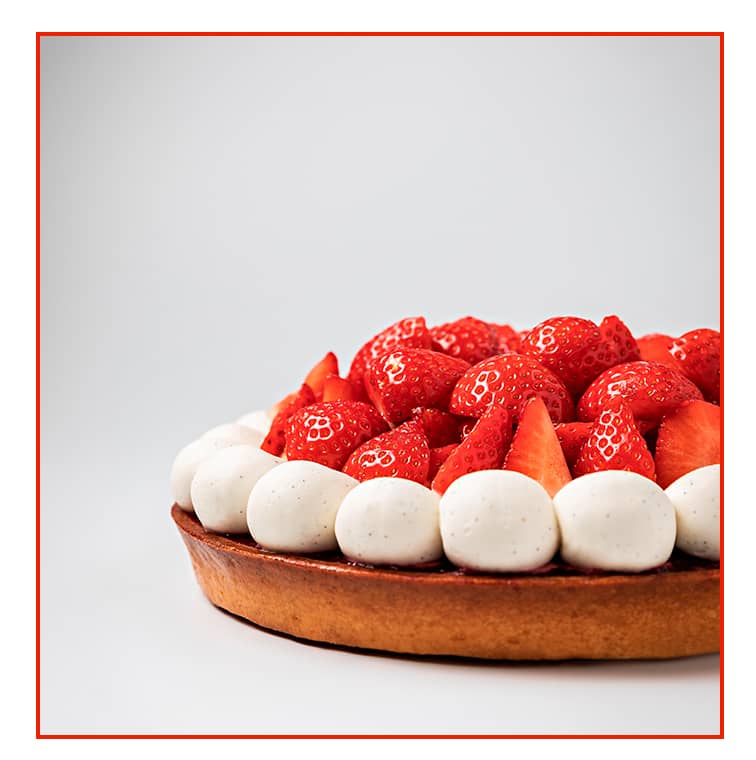 #GourmandCroquant alert ! The duo Benoît Couverture and the cathodic star never let up in their quest for modesty and excellence by example. This is evidenced by their strawberry tart which will be released from May 26 in Cyril's Parisian pastries : sweet pastry, almond cream, pistachio praline, strawberry compote, light vanilla cream and fresh strawberries.
A tip: book in click & collect to be sure to lick it!
€7 for an individual tart.
Strawberry tart to be found online and in stores: 24 rue Paul Bert, Paris 11th - 133 rue de Sèvres, Paris 6th - 55 boulevard Pasteur, 15th - 2 rue de Chaillot, Paris 16th - 9 rue Bayen, Paris 17th - 25th street Chanzy, Paris 11e.
Also discover The new full sun terraceto book asap and where to enjoy a sando, these ultra fluffy Japanese sandwiches .