Plougastel, mara, gariguettes.... Strawberry season is officially declared open! The best pastry chefs are in heaven and whipping up the starfruit of Spring like no one else. A quick tour of the best strawberry tarts in Paris!
Cédric Grolet at the Meurice Pastry Shop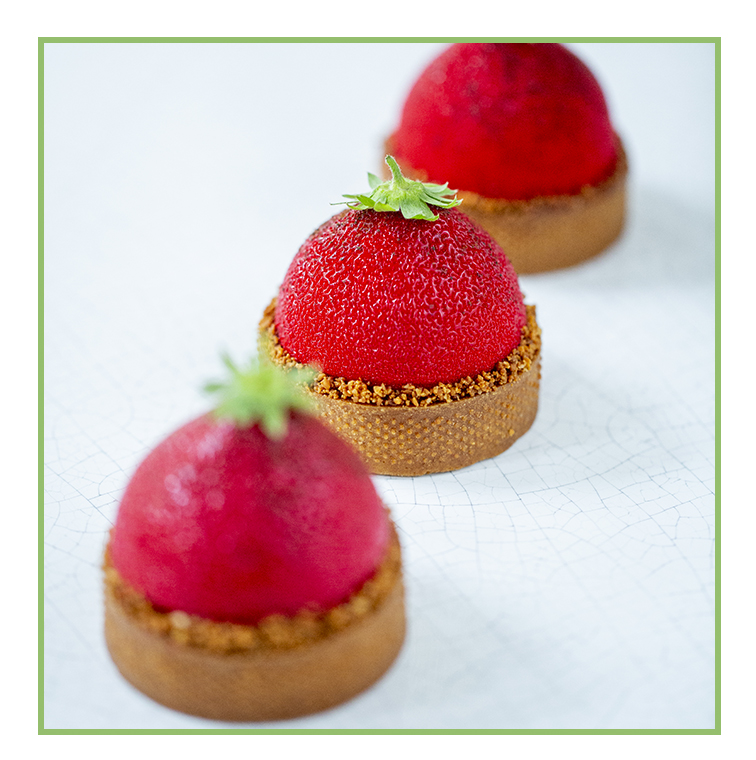 Cédric Grolet, aka the best pastry chef in the world, does it again. His take on strawberries is a tart with a sculpted fruit, with a dash of clove. When poetry turns into a tart…
You prefer simple things. A tart with small wood strawberries will be ideal.
€12 and 15. Available at La Pâtisserie du Meurice or at the Dalí
Le Meurice, 228 rue de Rivoli, 75001 Paris, 01 44 58 10 10
Bontemps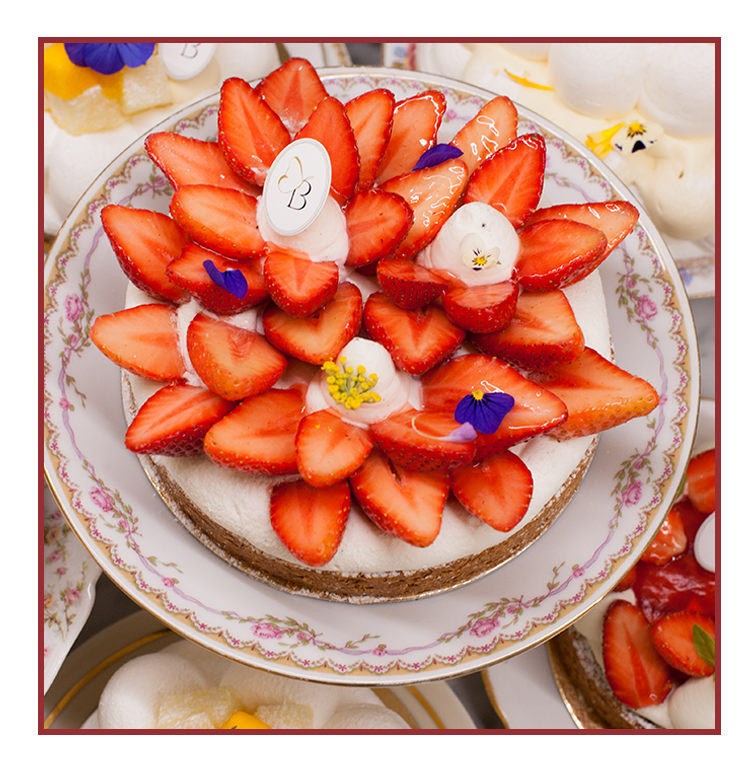 His shortcakes should be reimbursed by social security. And of course there is Bontemps, the pastry shop in the middle of the Marais that signs the best tarts in Paris, without forgetting a brand new candy store style tea salon located rear.
Its "Allégresse" bears its name well. A tart with wood mara and chantilly cream on a soft biscuit with almonds. Quite simply delicious.
2/3 pers: €18
Bontemps, 57 rue de Bretagne, 75003 Paris, 01 42 74 10 68
Sébastien Gaudard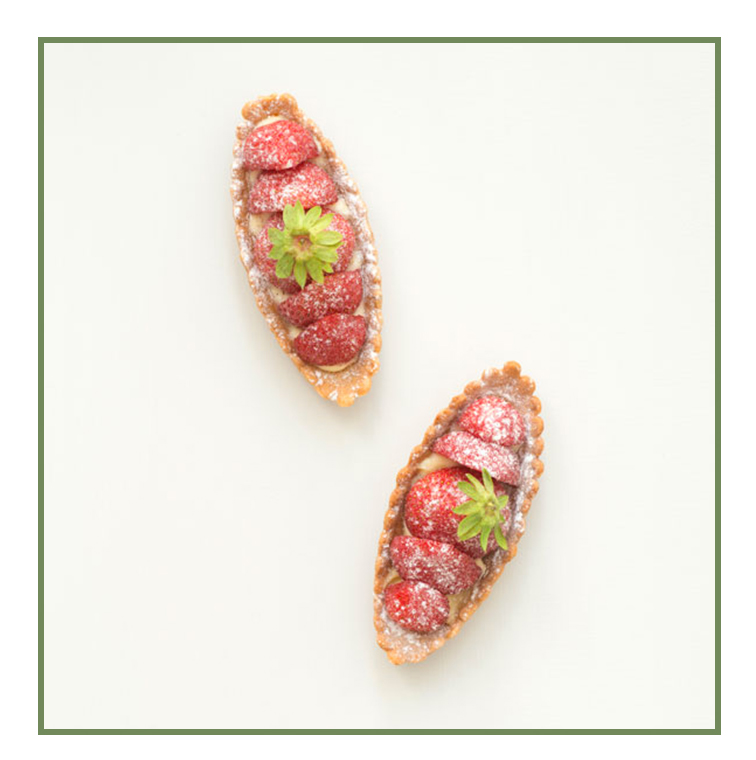 Small elongated strawberry tarts. The best you ever tasted. The small madeleines of Proust, one of  Sébastien Gaudard's passions, a pastry whizz who interprets a classic of the 4pm teatime. Quite simply sublime.
€5.30 for a barquette
Sébastien Gaudard, 1 Rue des Pyramides, 75001 Paris, 01 71 18 24 70 et 22 rue des Martyrs, 75009 Paris, 01 71 18 24 70
Hugo & Victor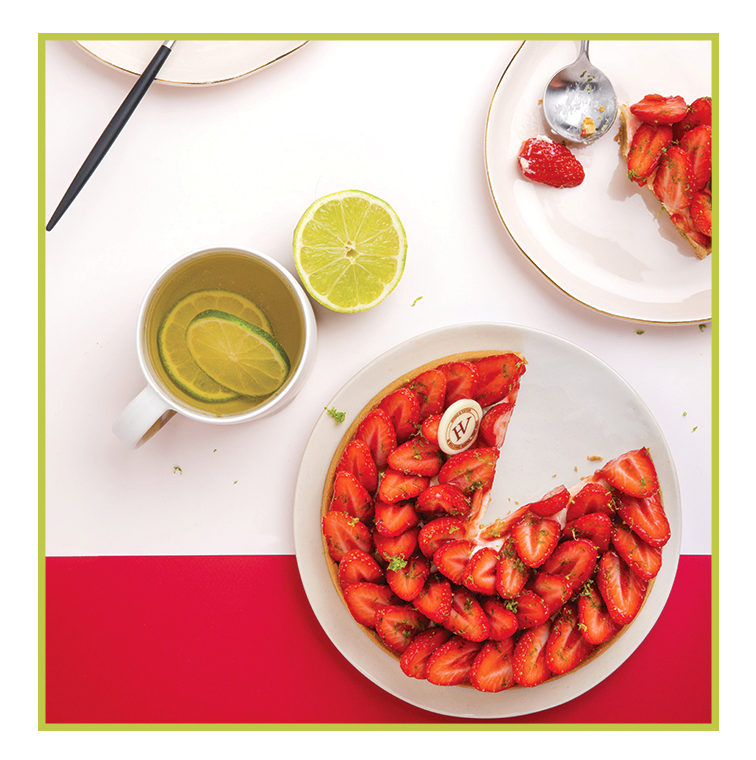 Hugues Pouget does not mess around when it comes to this spring fruit. He only uses the best—it is even the signature of his haute pâtisserie. Strawberries are cooked couture. In this case, gariguettes topped off by  creamy lemon, green lemon and almond, offered in individual portions. Simply fab!
Price: individual portion: €6.90. For 4 persons €35. Available in May.
Hugo & Victor, 40 Boulevard Raspail, 75007 Paris, 01 44 39 97 73
Lenôtre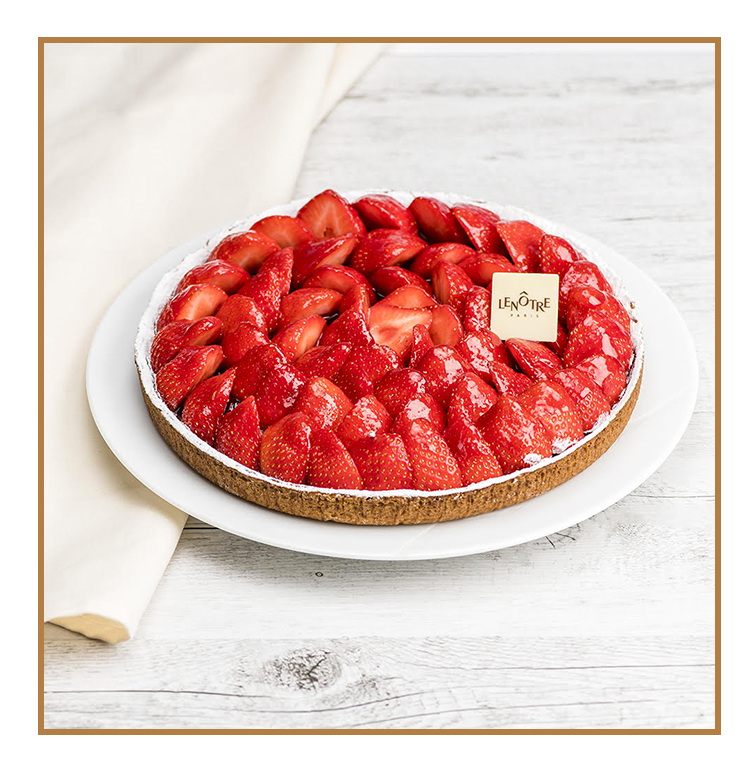 If the collective subconscious of strawberry tart could be resumed, it would be this tart. Biting into it is like giving Spring a kiss: cream of almond shortbread crust and fresh seasoned strawberries. Life!
Strawberry tart for 6 persons, €51
Check out all the Lenôtre boutiques in Paris on www.lenotre.fr
Un dimanche à Paris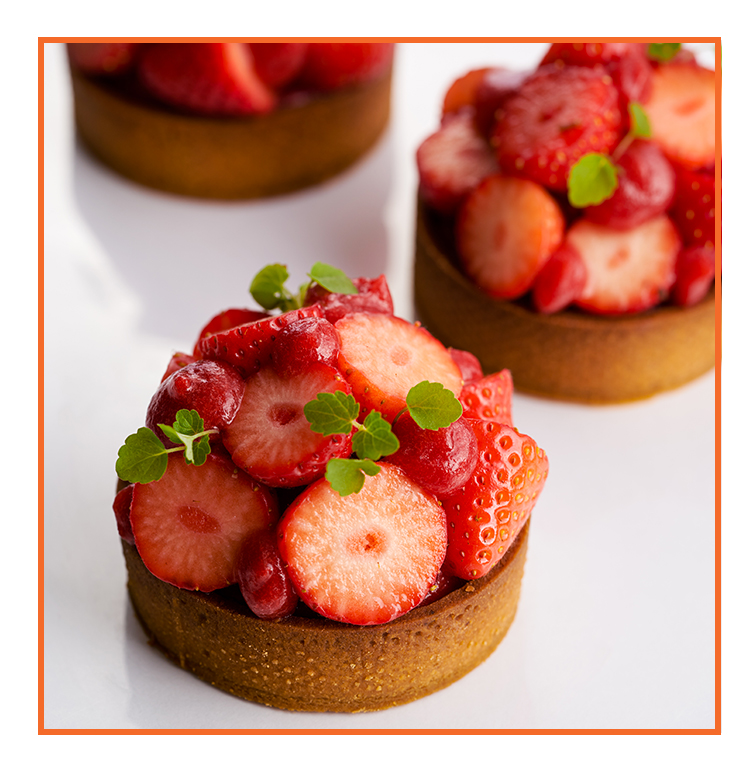 Nicolas Bacheyre is creating the buzz in the Latin Quarter with his incredible pastry shop, hidden in an adorable secret passage at Odéon. His strawberry tart is a parenthesis of happiness. Cream of almonds, glazed strawberries, ciflorettes: Just one bite and you will adoptit!
Individual tart portion: 6.50 €
Un dimanche à Paris, 4-6-8 Cours du Commerce Saint-André, 75006 Paris, 01 56 81 18 18
Also discover the best pastry course in  Paris and the small bistro in the 17th everyone is talking about