On a quest of modernity, the Michelin has awarded its new stars to a series of cool and unfussy tables. Here is short-list of the star-studded restaurants that appealed to our editorial team and are to be tested urgently.
La Poule au Pot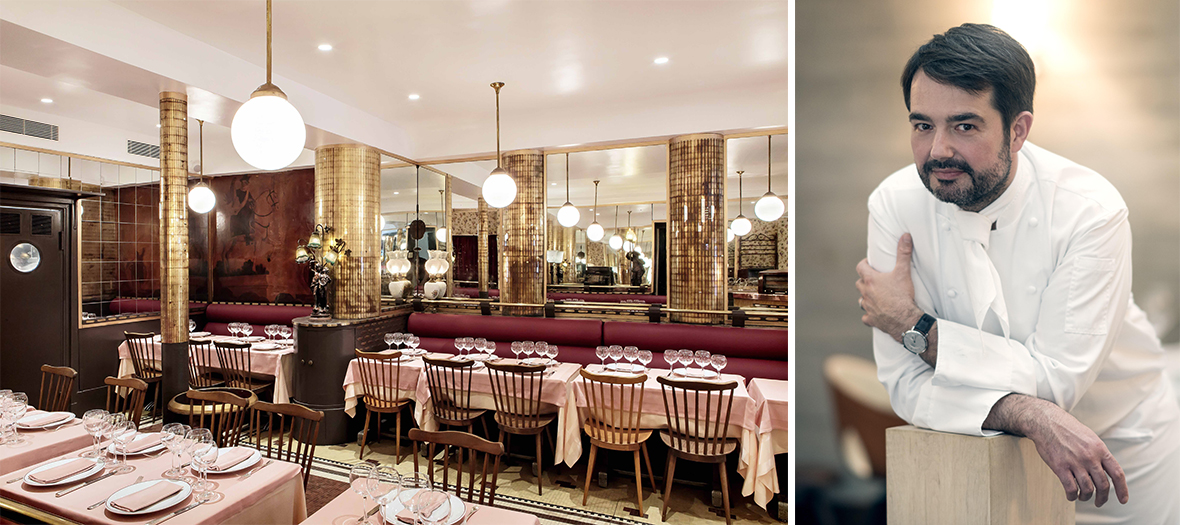 The star-studded chef. Jean-François Piège, has just been awarded a star for his latest baby: La Poule au Pot. With his usual talent, the chef truly awakened this hundred-year-old sleeping beauty of Les Halles with a perfectly mastered bourgeois cuisine.
To be tested. Very difficult to choose between the Fried Whiting Colbert, the pike quenelles or Bresse chicken cooked in a pot. The hot tip: his menu with starter + dish + dessert offered lunch and dinner at €44.
9 Rue Vauvilliers, 75001 Paris. 01 42 36 32 96.
Open every day from 10am to 2pm and 6pm to 10:30pm.
Frenchie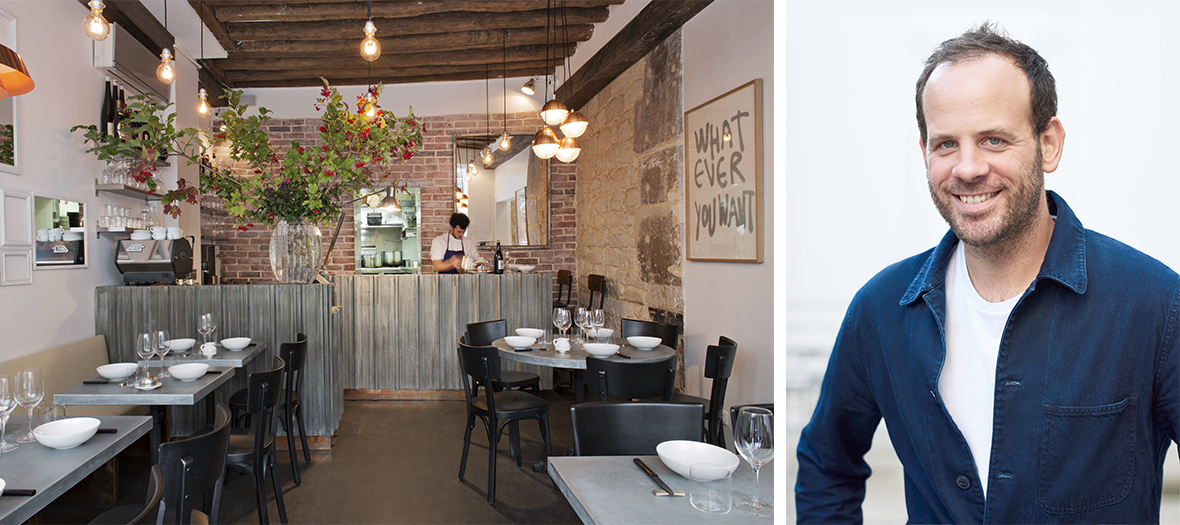 The chef. Revealed 10 years ago by the Fooding, Grégory Marchand, under the wing of Jamie Oliver, was the rising star of his generation. In parallel with his fast-good venue and wine bar, the king of the Rue du Nil was able to impose Frenchie as a must-go 2.0 gastronomic table.
To be tested. His menu that changes every day. Wonderful French dishes always shaken up with international inspirations and wild seasonings. 3 dish lunch menu at €48 and in the evening 5 dishes at €78.
5 Rue du Nil, 75002 Paris. 01 40 39 96 19.
Open Monday to Sunday from 8 :30am to 5pm.
Racines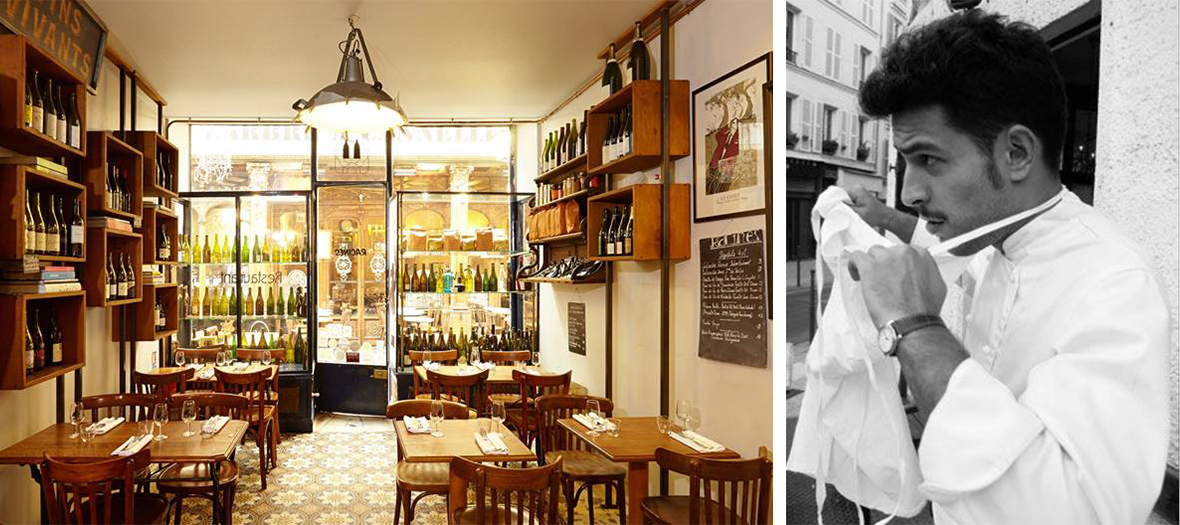 The chef. Simone Tondo, is the favourite Italian chef of Parisians. His coolness is his signature. The ex-second of Passerini and Peter Nielsen has reinvented the codes by serving a very personal neo-Italian cuisine at Racines, in the scenic Passage des Panoramas. Addictive.
To be tested: Depending on the menu of the day, vitello tonnato (€16), a terrific blood sausage (€12) or a Milanese veal chop (€30). The daily pasta (about 22€) is worth a thousand detours just like his tiramisu (€9). Mamma mia!
8 Passage des Panoramas, 75002 Paris. 01 40 13 06 41
Open every day, lunch and dinner.
Baieta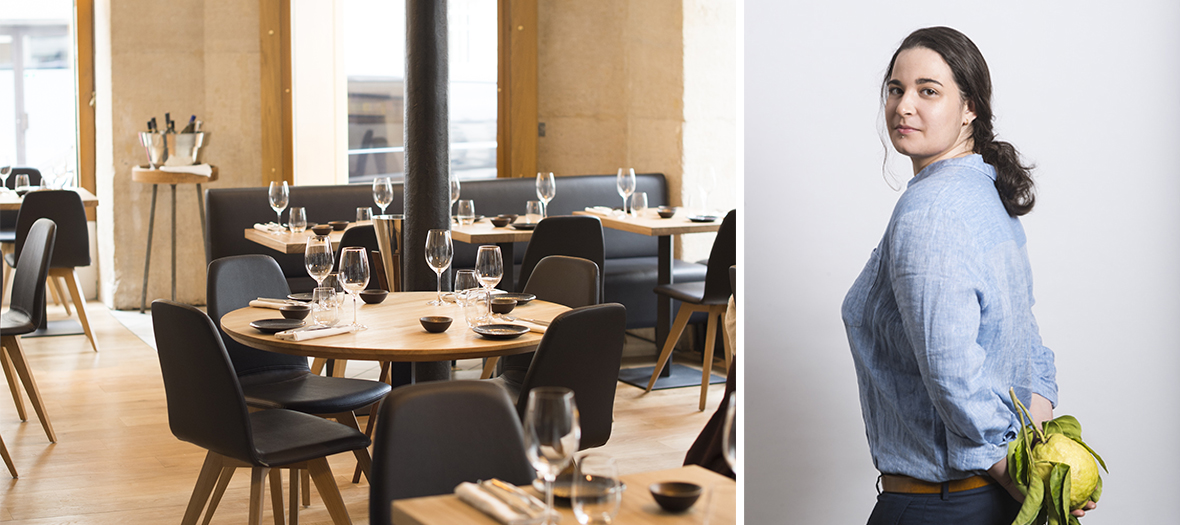 The chef. In 2016: Julia Sedefdjian created the buzz at Michelin by becoming the youngest woman chef in France at only 20 years old. A few months later, the rising star of French gastronomy has ventured forth with her two buddies from Fables de la Fontaine to open her own restaurant: Baita, kisses in the Nice dialect. A winning wager!
To be tested. Her signature niçois dishes in a super sophisticated and sexy version (all delicious!):  the pissaladière, the famous bouillabaisse of Julia (€38) or her hallucinating aïoli (€29) yellow sea bass, seasonal veggies, quail egg, crispy muscles…
5 Rue de Pontoise, 75005 Paris. 01 42 02 59 19.
Open Tuesday to Saturday, lunch and dinner.
Tomy & Co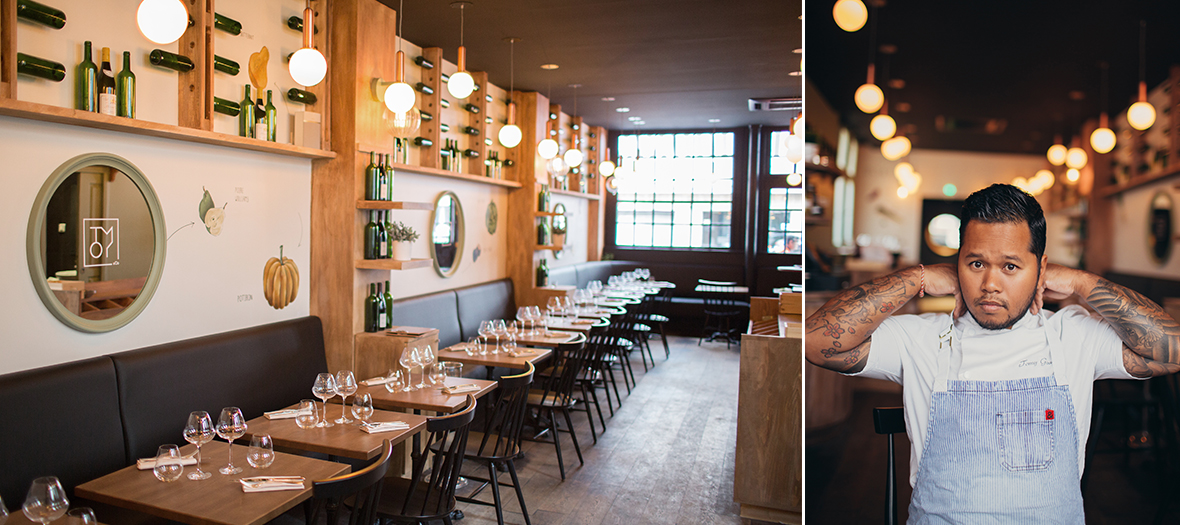 The chef. At not even 40 years old, Tomy Gousset has everything it takes to be tops. Nurtured at Taillevent and the Meurice before launching Pirouette, his cooking style is as cool as it is delicious and has been putting a spin on the Rue Surcouf since 2 years with his personal style (and frankly swag for the 7th): Tomy and Co.
To be tested. A must: his cult gnocchis (€22) that evolve in keeping with the seasons. Another must-eat: his plate of raw and cooked veggies from his own vegetable garden located in the Jardins de Courances (€14), that holds its own next to Passard. Menu: starter, dish dessert (lunch and dinner, €48). That's the story!
22 Rue Surcouf, 75007 Paris. 01 45 51 46 93.
Open Monday to Friday, lunch and dinner.
©Guillaume Lechat.
Abri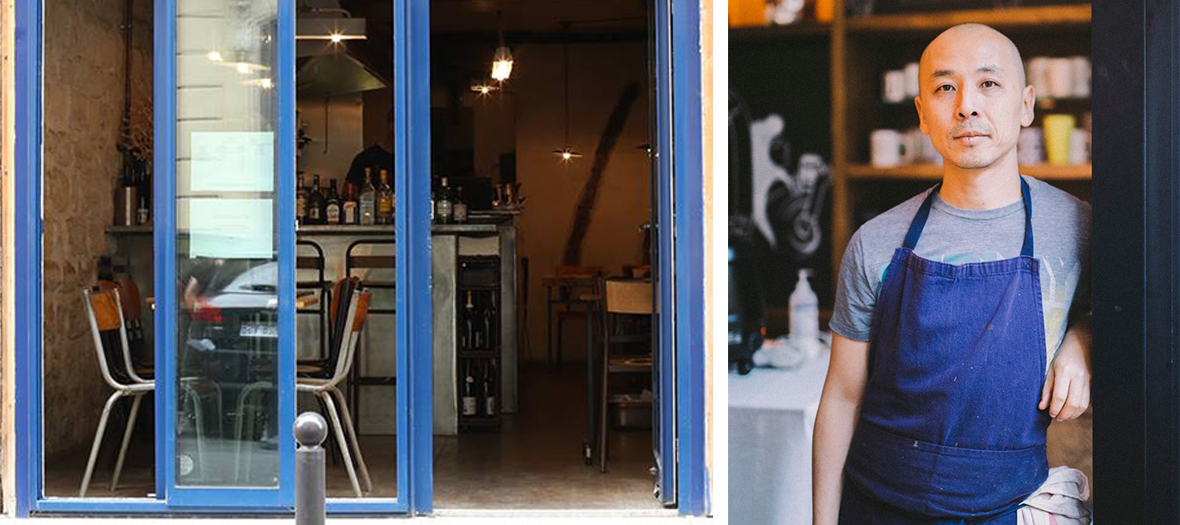 The chef. Another great revelation of the Fooding, Japanese Katsuaki Okiyama, who trained with Robuchon and Taillevent, is the darling of gourmet bobos. Normal, aside from his poetic cuisine, navigating between Paris and Tokyo, with Abri the chef has "taken shelter" in a small hole-in-the-wall on Rue du Faubourg Poissonnière. The ultimate in snobbism.
To be tested. Obviously there is his legendary tonkatsu club-sandwich Monday to Saturday at lunch time. To taste his couture plates, go for the surprise menu. Great art.
92 Rue du Faubourg Poissonnière, 75010 Paris. 01 83 97 00 00.
From noon to 2pm and 7pm to 10:30pm; 10am to 5pm Monday and Saturday. Closed Sunday.
Virtus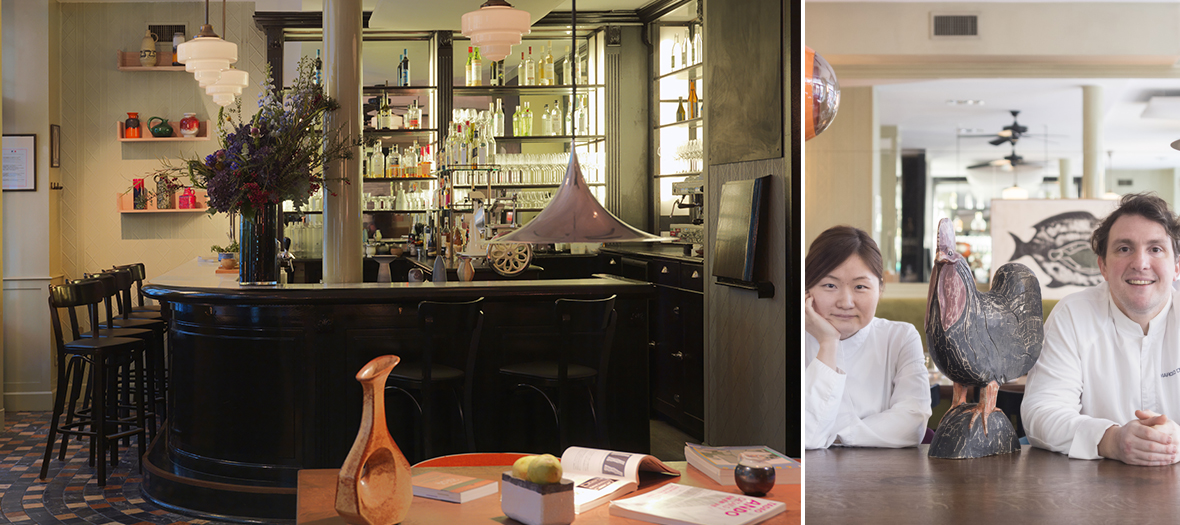 The chef: they impressed us when they were in residence at Clandé (12th) , Japanese Chiho Kanzaki and Argentinian Marcelo di Giacomo are now creating the buzz in their neo-vintage dining room on Rue Cotte. Bingo, the protégés of Mauro Colagreco are rewarded at the same time as their master receives the famous 3 stars.
To be tested: the welcome flaky bread like a brioche, both tender and crispy, impossible to bypass the oysters refreshed with pineapple granite ice, passion urchins and Challans duck, glazed pumpkin, black sesame. We rush there for lunch: starter + dish + dessert, €35. A great deal.
©Thomas Duval
©Mana Kikuta
29 Rue de Cotte, 75012 Paris. 09 80 68 08 08.
Open Tuesday to Saturday, lunch and dinner.
L'Ours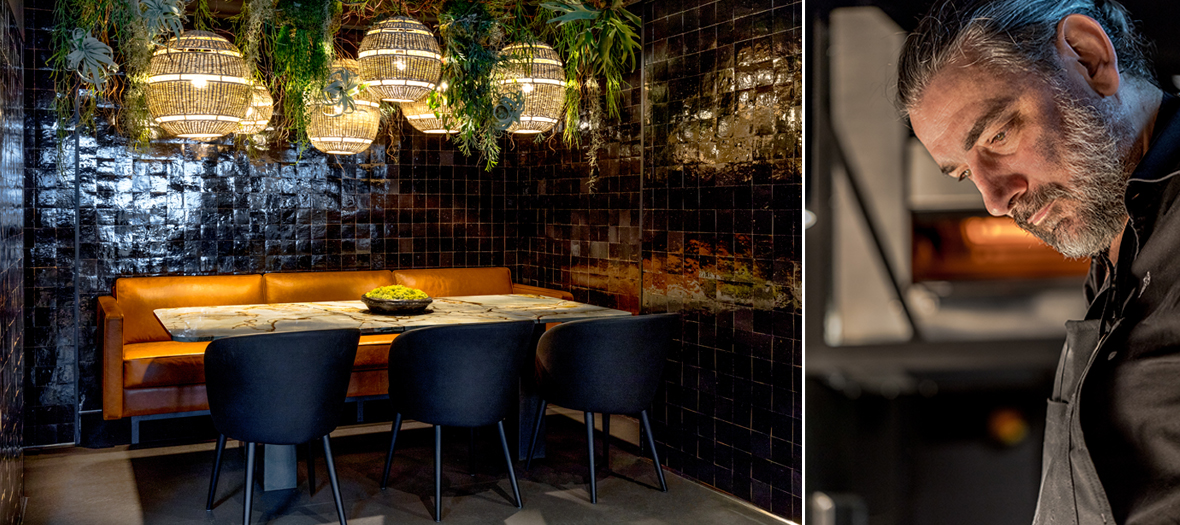 The chef: After Qui plume la lune in the 11th (starred since 2014), Jacky Ribault has just received the precious star for his new restaurant, open less than a year ago in Vincennes. This native of Brittany, who worked in Gstaad and Tokyo, created from scratch an amazing place that has the allure of an enchanted forest. A completely wild project for an absolutely unique experience.
To be tested: no real menu in the classic sense, Jacky Ribault excels in the art of free-style. The red thread? A cuisine with incredible delicacy enhanced with Japanese influences. Example: the dashi broth, foie gras, cabbage with a sesame brioche feuilletée or the raviole of fish. The hot tip? A €45 lunch formula.
©Julie Limont
10 Rue de l'Église, 94300 Vincennes. 01 46 81 50 34.
Open Tuesday to Saturday lunch and dinner.
Also check out the best rolled pizza in Paris