Five years after La Vie d'Adèle (Golden Palm at the 2013 Cannes Film Festival) and the scandal that went with it, Abdelatif Kechiche is making a big comeback at the cinema. Everyone is waiting for….
Mektoub My Love : canto uno. The pitch? Summer 1994, Amin, a young student in Paris, returns to go visit his parents in Sète for the holidays. Being shy by nature, he observes: Tony, his flirtatious cousin, Ophélie, his seductive best friend, all the vacationers on the beach… Flirt, romance, care free, fantasy, betrayal (and surprise, no sex or almost none), the young man lives his sentimental education at a time, not that long ago, when Tinder did not exist yet. Verdict ?
Pass your turn if
For you, a good film must make you laugh/cry/be scared (delete as appropriate). Here you will encounter none of the above. No breathless intrigue to hang on to, only moments picked here and there­­—often without transition­— going back to this summer when Amin discovers desire without giving into it. While the always slick image is infused with an incandescent light, concretely, there is not much going on. Endless conversations, scenes that go on forever, for a total of three (long) hours on the meter. You said #boring?
Instead of captivating his audience, Kechiche better get ready for feminist wrath. Awkwardness or provocative, the film director seems to be quite amused by pointing his camera on the fannies of his actresses. In the era of #BalanceTonPorc, we can understand the uneasiness...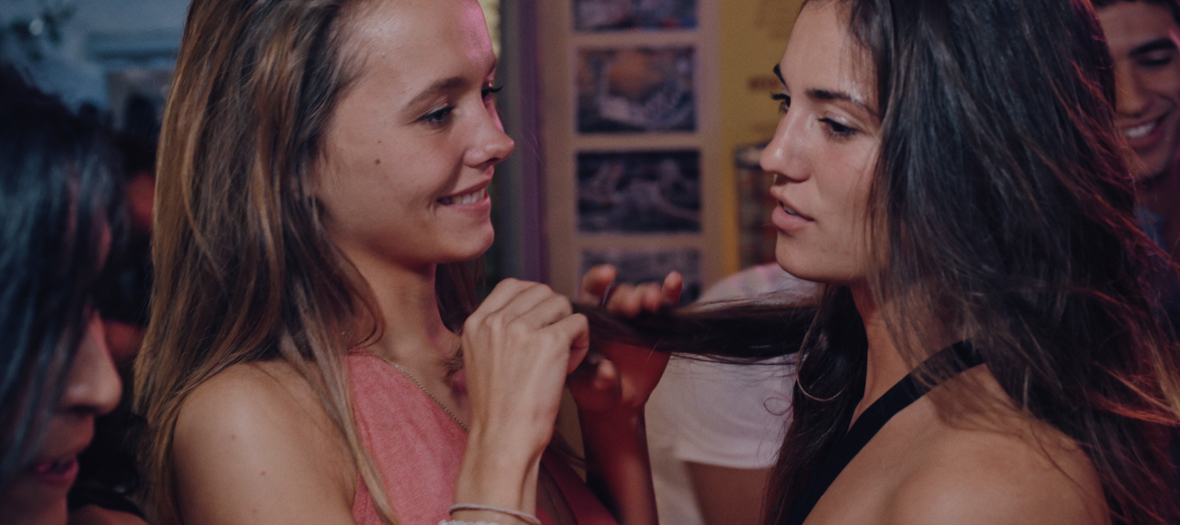 Run to see it if
You know how to read between the lines, some times a little blurry, of author's cinema. Translation, reflection overlords action. Contrarily to his cousin who is constantly having affairs, Amin remains on the sidelines, refusing the advances of those who try to seduce him. Why? To each his own opinion.
Freely inspired from the initiative novel, La Blessure La Vraie by François Bégaudeau, Mektoub my Love is part of a resolutely ambitious global project : following destiny (mektoub) of Amin until the age of 45, personified by the excellent Shaïn Boumédine through10 films. Mektoub My Love is just the first part of a long saga that will rejoice fans. So let's cross our fingers that until then the film director will not have any run-ins with his yearlings as was the case in the past (Osman Elkharraz after L'Esquive, Léa Seydoux after La Vie d'Adèle).
Aside from Hafsia Herzi, revealed in La Graine et le Mulet, Abdelatif Kechiche once again has scouted new talents (Ophélie Bau, Lou Luttiau, Alexia Chardard), who will all certainly be solicited by other productions.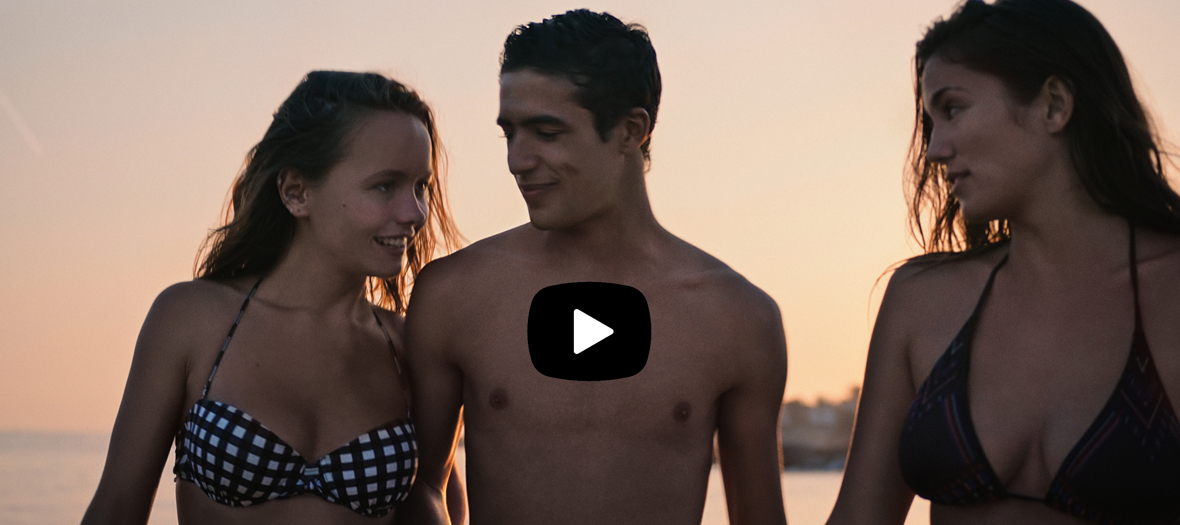 Mektoub My Love : canto uno, to be released on the 21st of March
Also discover La belle et la belle with Sandrine Kiberlain and Nox, the new TV series with Maïwenn.