Notice to those nostalgic for The Truth if I lie . The spirit of the cult film is reborn in the guise of a LOLissime comedy that is already making the buzz on Netflix . Normal: with a cast full of brilliant actors and a pitch to sleep outside, Family Business reconciles us with Frenchy humor (info that does a lot of good after the Huge in France disaster with Gad Elmaleh and the CopyComic scandal). Clearly: the slice of summer fun.
Weeds in the land of Truth if I lie
Take Nancy Botwin, the mother of Weeds . Or Walter White, Breaking Bad's chemistry teacher . Take them to a kosher butcher's shop on the Sentier. The improbable pitch? And yet! Welcome to Family Business , a wacky and sweetly smoky comedy by Igor Gotesman , the director of Five .
The story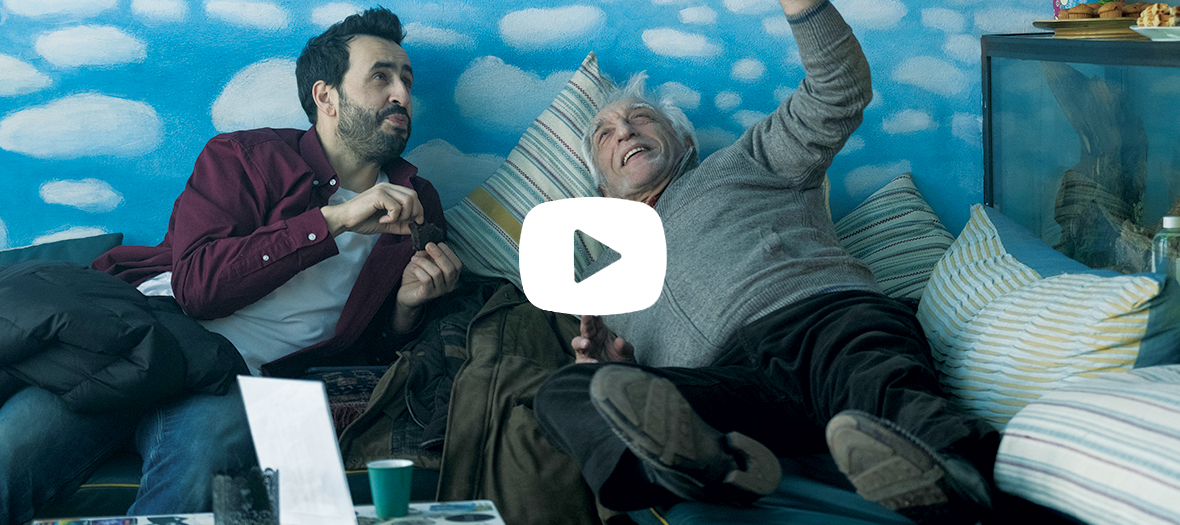 Joseph Hazan, 35, is full of business ideas. Latest: Sweetch , a " revolutionary " app supposed to scramble telephone conversations at will (the famous tunnel stroke). Did you say smoky? Wait until you see more. When he learns from a " reliable " source that cannabis is going to be legalized, it is the revelation. His plan: to transform, with the help of his family - his father Gérard, fan of Enrico Macias , Aure, his gay sister and his friends, without forgetting Grandma - the family butcher's shop into a " beucherie ", that is to say the first coffee-shop dedicated to smoking in the heart of Paris.
Between looking for partners, road trip in Amsterdam and confusion with the police, let's go for incredible adventures without a minute's respite for your zygomatic.
Serge: the mytho as a cannabis dealer
To serve you: cadors of humor. All honor: the brilliant Jonathan Cohen , ex- Serge Le Mytho (seen in the movies in Première vacances ), explodes the valve counter per minute. Spontaneity, chat, sense of improvisation: it has it all! Side sizes, the stainless Gérard Darmon plays the widowed father, tough but touching, and Liliane Rovère (Arlette of Ten percent ), the oldest cash of this pure Sephardic family. Last but not least : the blackfoot pop icon aka Enrico Macias is also in the game, and he's not the last on the comic. Priceless . The truth, we love it!
Season 1, June 28 on Netflix

Also discover: When they see us, the event series and No tomorrow, the little sister of "The good wife" arrives on Téva .