On May 12, Netflix will release Oxygen , directed by Alexandre Aja (the remake of The Hill Has Eyes, Horns, Crawl ). Headlining, Mélanie Laurent ( Elusive , I'm fine, don't worry , 6 Underground ) plays a scientist stranded in a cryogenic unit… Decryption.
If you liked … Orbita 9 on Netflix , in which a woman lives alone in the capsule of a spaceship before she is revealed that everything around her is wrong.
The pitch. Award-winning doctor for her extensive research, Elizabeth Hansen - " Liz " - suffers from amnesia and is locked in a cryogenic capsule due to a technical error. With the help of MILO, the computer system that governs the capsule, she tries to piece together the puzzle of her forgotten life in order to get out of this nightmare. Through memory transfers linked to the screens, Liz gradually recovers her memory while Captain Moreau tries to cover her tracks so that this disappearance does not fall into the ears of the police ... Propelled and suffocating 68,775 km from Earth , Elizabeth lacks time and especially oxygen. Following the revelations she receives over the phone, only one solution seems to be necessary to survive: hypersleep .
Its cool potential . In this panting film behind closed doors, Mélanie Laurent goes from laughter to tears, from despair to hope, transmitting her emotions like never before through her big blue eyes. Captivating. At her side, Malik Zidi ( Play, Order and Morality ) plays her husband Léo, lost in Liz's memories, when Eric Herson-Macarel (I'm fine don't worry ) lends his voice to Captain Moreau and the brilliant Mathieu Amalric becomes MILO A successful mix between futuristic film à la I robot , time-out disaster scenario and plot mounted in the 7 sisters . #TriggerWarning for the claustrophobic.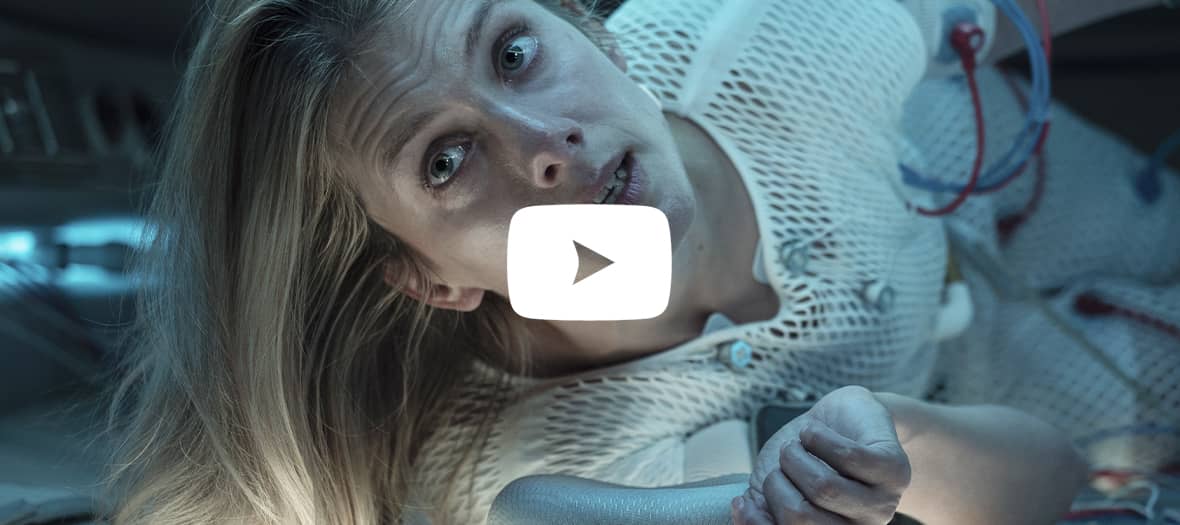 From May 12 on Netflix .
Also discover the must-see series in May .