The new US black comedy adapted from the eponymous novel by Alissa Nutting by Patrick Sommerville ( 24h Chrono, Maniac ), landed on MyCanal .

Already broadcast on HBO Max in the United States, this mini-series of 8 episodes, tinged with humor, will delight fans of futuristic dystopias and is displayed as the series of the summer. Decryption.
If you liked … The Black Mirror series and La piel que habito , a film by Pedro Almódovar or Mon Roi of Maïwenn around toxic romantic relationships orchestrated by a narcissistic obsessive.
The pitch: married for 10 years to Bryon Gogol ( Game Night, Aladin ), a young and handsome billionaire mogul of connected technology (inspired by Mark Zuckerberg and Steve Jobs ), Hazel ( How I met your mother, Black Mirror, Palm Springs ) suffocates in his golden prison in the middle of the desert. In this digital fortress, the young woman has become the laboratory rat of her husband who is testing his Gogol Tech project: Made for love on her. Byron unwittingly implanted a chip in his brain that allows him to know his wife's emotions and reality live from his phone. Hazel then decides to run away from this " hub " to find her freedom with her father. It's the start of an infernal chase and a thrilling psychological thriller with her ex determined to win her back.
Its cool potential? Adapted from the bestselling novel by Alissa Nutting ( Predators ) by screenwriter Patrick Sommerville ( Maniac ), Made For Love offers a sci-fi storyline just as awesome and delusional as Black Mirror with a dose of humor and self-mockery, which make this social tale all the more powerful. Impossible, for example, to resist the grotesque character of Hazel's father, Herb The Perv ( Everybody loves Raymond ) who has not let go of Diane, his sex doll, since the death of his wife ... Behind a brilliant, romantic and current questioning on the freedom of women and romantic relationships in the face of the abuses of social networks, it is basically a romantic drama of classic style that is being woven here in the most radical possible context, assumed by Alissa Nutting . To love, is it to be one? To love, is it knowing how to let go? So many universal - even Shakespearean - questions which give food for thought, explored in a hyper contemporary universe.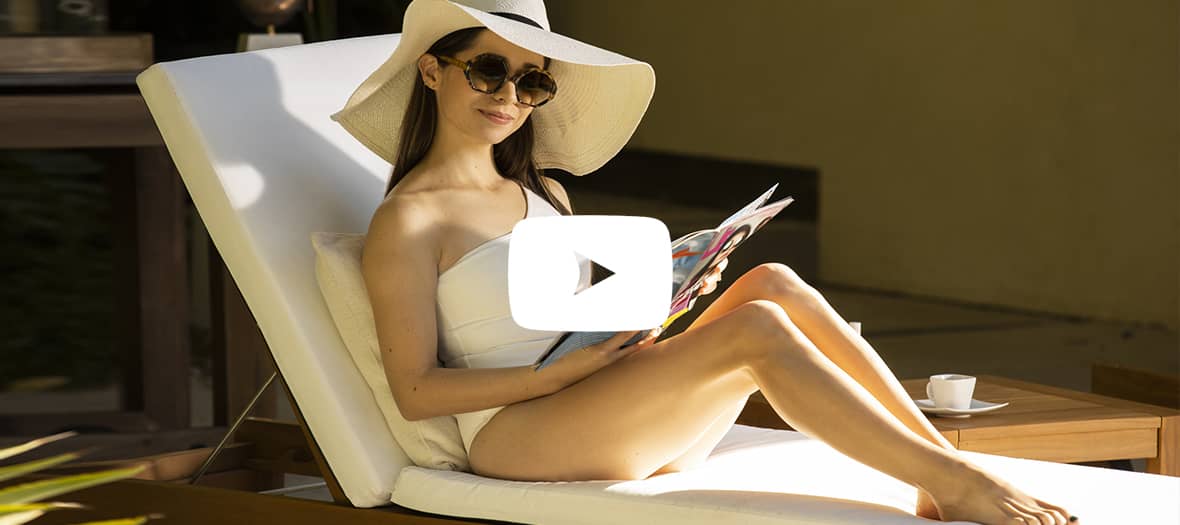 8 30-minute episodes already available on MyCanal .
Also find the most beautiful spots to make a movie under the stars this summer and schitt's creek, the comedy which is a hit across the Atlantic .