The latest must for Summer? Going to the mountains... First because, it gives you an occasion for a deluxe detox, secondly because there is no risk of running into your boss while you are on your beach towel wearing a trikini in Biarritz or Calvi, and furthermore you can tan, do sports and enjoy the holidays without stifling.
This nirvana is the Nira Montana, a brand new chic and cozy five-star boutique hotel nestled in a small village of the Valley of Aosta, that has put together an ideal formula for the season. You will surely meet healthy-girls there.
You are more in the chic road-trip style? Opt for a deluxe 2h hike in the middle of nature with a mountain guide, who knows the Italian summits like his pocket. On the way, a zipline river crossing, a footbath in a cascade and a picnic of local charcuterie and cheese (650€ for 2 nights). Ideal for a big bowl of oxygen in cool rehab mode.
In detox mode? Allow yourself to be pampered during 4 days by alternating spa treatments, physiotherapy and osteopathy, yoga and outings to the pool, sauna and hammam. A nutritionist has even elaborated energizing menus, to get you back on your feet (1640€/ person).
We adore: the charming rooms that are totally design, the bar and its house spritz revisited with fresh fruit and mountain herbs, as well as the restaurant featuring the very best Italian cuisine, la vita è bella…
How to go there? Jump aboard a TGV Lyria train until Geneva (starting at 29€). A shuttle service can be organized by the hotel.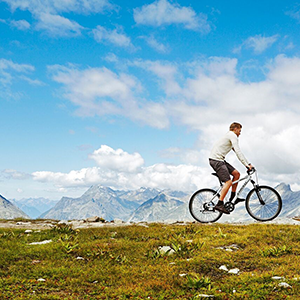 Starting at 200€ per room.
Also discover a gourmet and sap escapade only 2h outside of Paris at Relais Bernard Loiseau.