Comfort food alert ! More than just a simple pasta dish, this vegan artichoke pasta recipe could easily become your go-to favorite. In her book Comfort Food Vegan brimming with delectable and high-quality recipes, Marie Laforêt shares her tips for recreating this sensational pasta dish.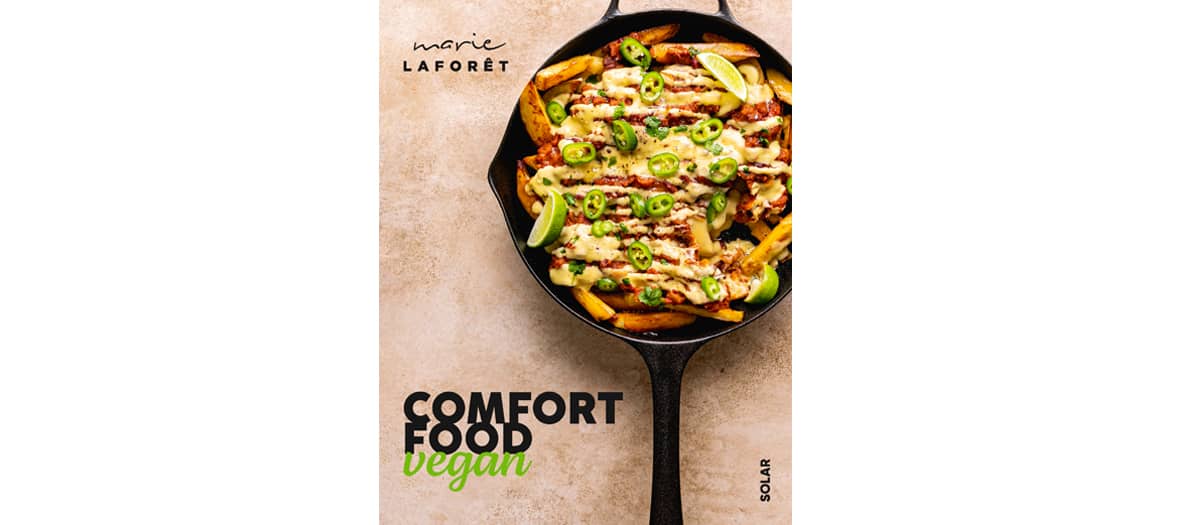 For 2 to 4 people:
1 jar of

grilled artichokes

in oil

400g of

large pasta

of your choice (here, lumaconi)

50 ml of white wine

500 ml of

soy cream

1

garlic

clove

1 small bunch of basil

Salt, freshly ground black pepper
Drain the artichokes. Reserve the oil.
Cook the pasta in a pot of salted boiling water according to the package instructions. Drain them.
Meanwhile, in a medium skillet over medium-high heat, place the drained artichokes - they already contain oil, so no need to add more. Season with pepper and sauté until they begin to brown nicely.
Add the white wine to deglaze, then the cream and mix well. Add the garlic, pressed or finely minced, and half of the chopped basil. Mix and let cook for 1 to 2 minutes on low heat.
Incorporate the cooked pasta into the sauce and serve garnished with the remaining basil.
This recipe can be served as a main dish or a side.
Also discover an irresistible chocolate flan and the bap burger recipe.