If Angélique Marquise des Anges is your favourite film, this "princess trip" is right up your alley. The château lifestyle, horseback riding, majestic dinner… Are you ready?
The promise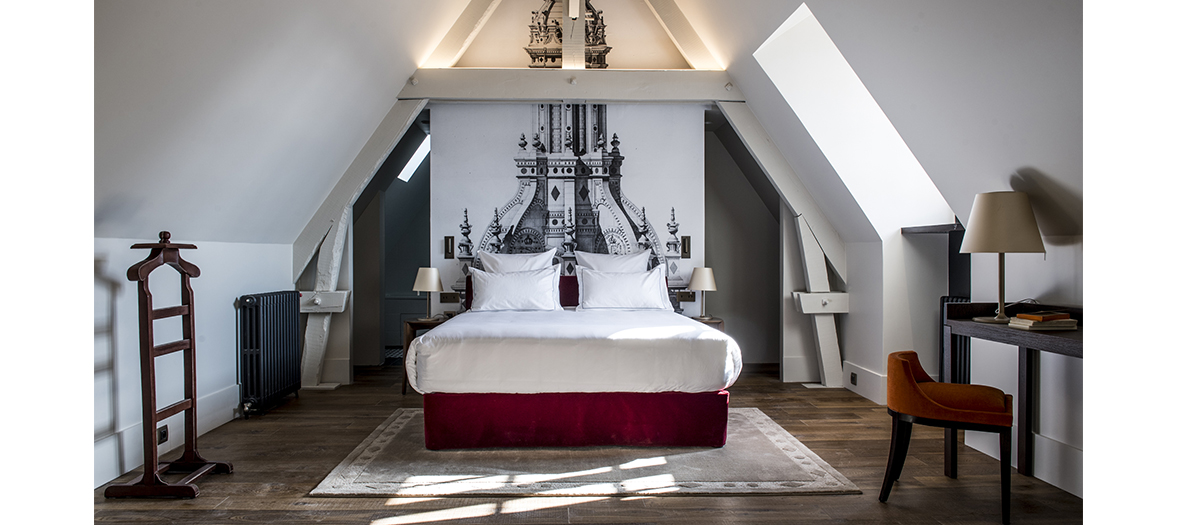 Sleeping at the Château de Chambord… Or almost! This venue happens to be an outbuilding only 50m from the Renaissance gem imagined by François Ier. Its name: Le Relais de Chambord, unique hotel of the Domain.
This 4-star was renovated in the spirit of a very large country house with a contemporary style, whose rooms look out directly on the impressive Château... Without forgetting of course the spa with sauna, a hammam doped with essential oils, a jacuzzi that will soon be operational in the garden, along with Esthederm treatments and massages. Nugget!
Terrific activites
When you book the hotel think of putting together a nice little programme, notably a crack of dawn horseback riding outing through estate, like Kendall Jenner.
To really feel "on holiday", impossible to resist a little nautical escapade in a small motor boat (no need for a permit..) on the small Cosson river to work on your tan and chill (€16 for 30 min, departure across from the hotel). Without forgetting a stop-over "midtown" to bring back some local wine and a good terrine for happy hour, a picnic on the grass, facing the château, need we insist ?...
The heart-throb asset
Breakfast in the sun on the terrace, that really could be considered a brunch: plump viennoiseries, homemade crêpes, yogurts from the farm, freshly squeezed juices, madeleines, brioches… And the possibility of ordering bacon and eggs cooking according to your preference (it's now or never the moment to rediscover the ultra fresh soft boiled farmer egg).
We also like: Le Grand Saint-Michel restaurant to live a romantic experience on the terrace Facing the château, high-end gourmet dinner at a very reasonable price (menu at €42).
How to get there?
By car, count two hours. Possibility of taking the train to Orléans, then changing for the train station of Mer and negotiate with the hotel to be picked up by car.
Starting at €150 per night, suites starting at €190. Breakfast included.
Also discover a country escapade in Courances and an idyllique stop-over with pool and spa inNormandy.