And how about a whimsical escapade with your loved one? Head for Chantilly for a peaceful moment in a Relais&Château worthy of a fairytale, near  Paris.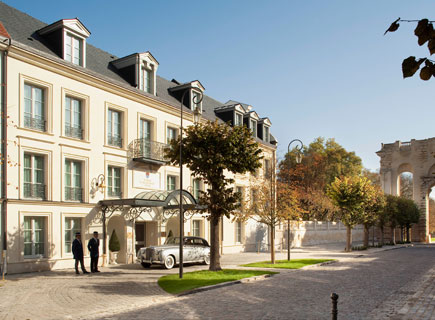 L'Auberge du Jeu de Paume is a magnificient estate with a furiously classic look, in short the ideal place to play at being a modern-day Marie-Antoinette. Less than half an hour by train to escape from the Parisian brouhaha, we find ourselves in this sublime ultra-cozy decor that is an ode to comfort and unpretentious.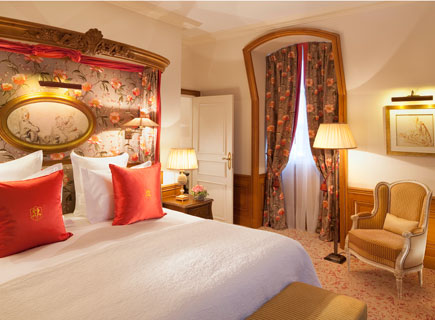 The high added value of the place? An amazing spa with an ultra modern fitness room, hammam, sauna, pool, jacuzzi and signature treatments imagined specifically for the place.
Our favorite? The « Folies Fruitées & Chantilly » treatment, a little wink to the most gourmet town in France. The ritual begins with a Cranberry based treatment and a raisin scrub, finishing like in a  Katy Perry clip, wallowing in Chantilly cream… Mmhm. Cherry on the cake, tasting a small glass of red fruit with smooth unsweetened Chantilly cream by the pool.
We like: a romantic slightly out of the way place for gourmets who want to be pampered. And while we are there, of course we sit down to enjoy the cuisine of chef Arnaud Faye at la Table du Connétable, the restaurant with a brand new star.