Shivering with horror, infiltrating the most amazing Parisian palace, or giving in to the latest Netflix temptation … Pull out the plaid, heat up the chaï latte, there is definitely some binge-watching in the air!
You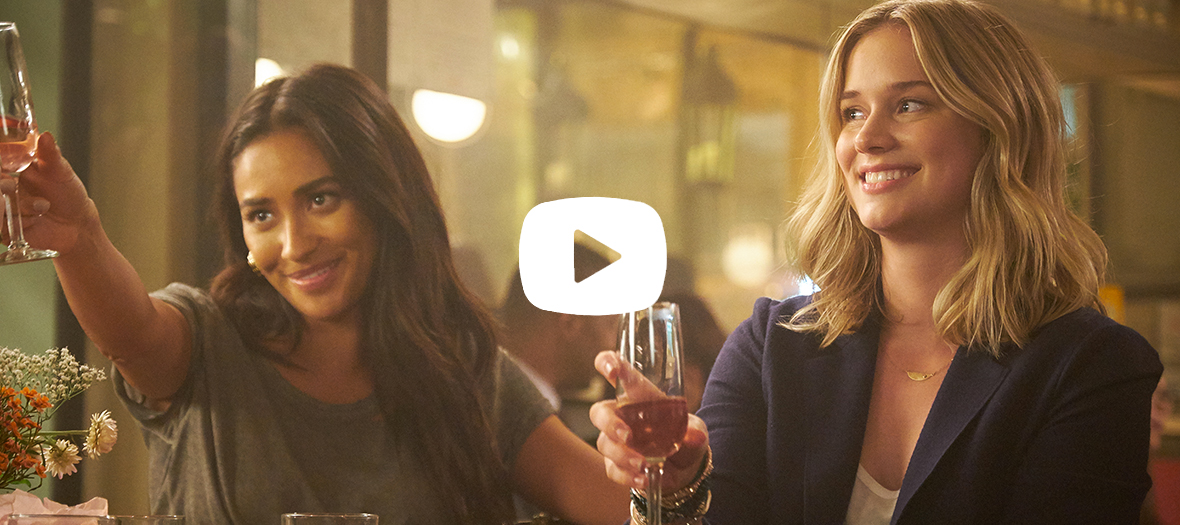 If you like: Gossip Girl and Dexter.
The pitch. It's the start of a romcom with love at first sight in Brooklyn. Joe, manager of a New York bookshop, meets the gaze of Beck, a student in literature passionate about poetry. It's a match! Except that… Under his ideal son-in-law facade, the sexy librarian is in reality an obsessional stalker, who little by little is going to get involved in Beck's life, snooping on her social networks, rifling through her flat—stealing her panties and following her every move… In short, an authentic maniac disguised as a perfect gentleman.
We adore: thriller, romantic comedy, psycho drama? You, adapted from the eponymous novel by Caroline Kepnes, covers its tracks. One thing is for sure: you are going to be mesmerized by this magnetic and addictive show. Normal, it's actor Penn Badgley (the irresistible Dan Humphrey of Gossip Girl) who portrays the troubling Joe. We all would like to be harassed!
The 26th of December on Netflix
Bisexual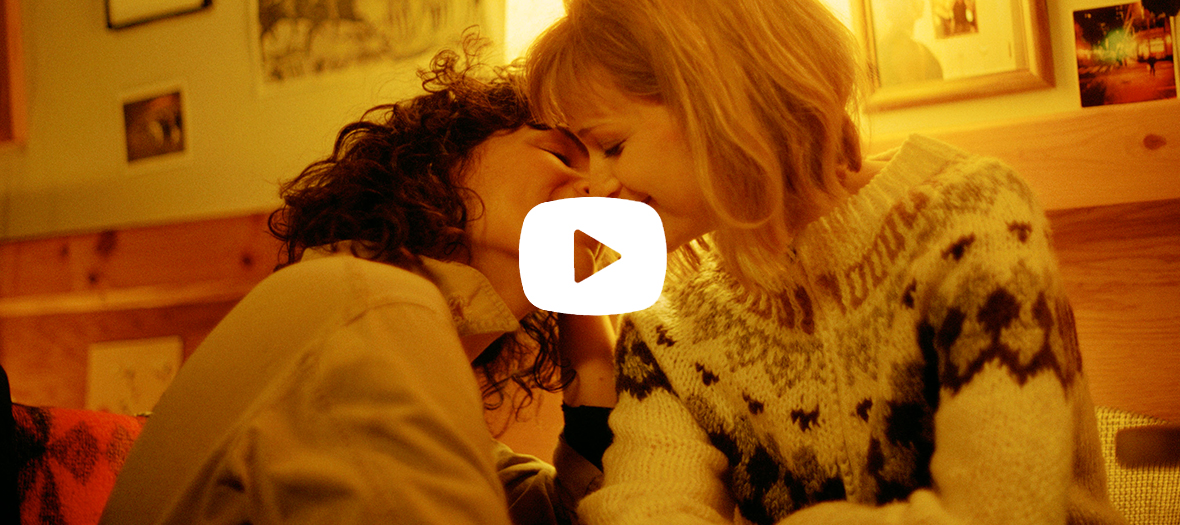 If you like: modern heroines without taboos.
The pitch. In arty London, the glam and successful couple, Leila and Sadie, partners in a fashion start-up, goes haywire when the latter refuses the marriage proposal of the former. The famous "break" is declared. Leila moves in with her novelist friend Gabe as roommate. At 30 years old, this very demure young lady discovers she likes men just as much as women. Damned! Because yes, when you are bisexual, you have twice as many chances of scoring, but also twice as many taboos to deal with (regarding gay friends, a hetero-normed society…) "I thought that with a guy it would be different, but sex is sex." QED.
We adore: Cash, realistic, touching… This gem series concocted by Iranian-American Desiree Akhavan, rising star of the independent cinema (Come as you are, primed at Sundance) has everything to please. Charismatic heroines, hot sequences, a reverse coming-out … In short, the new L Word we were waiting for.
Canal+series on the 30th of December at 8:50pm.
Hôtel de Crillon : The renaissance of a mythical palace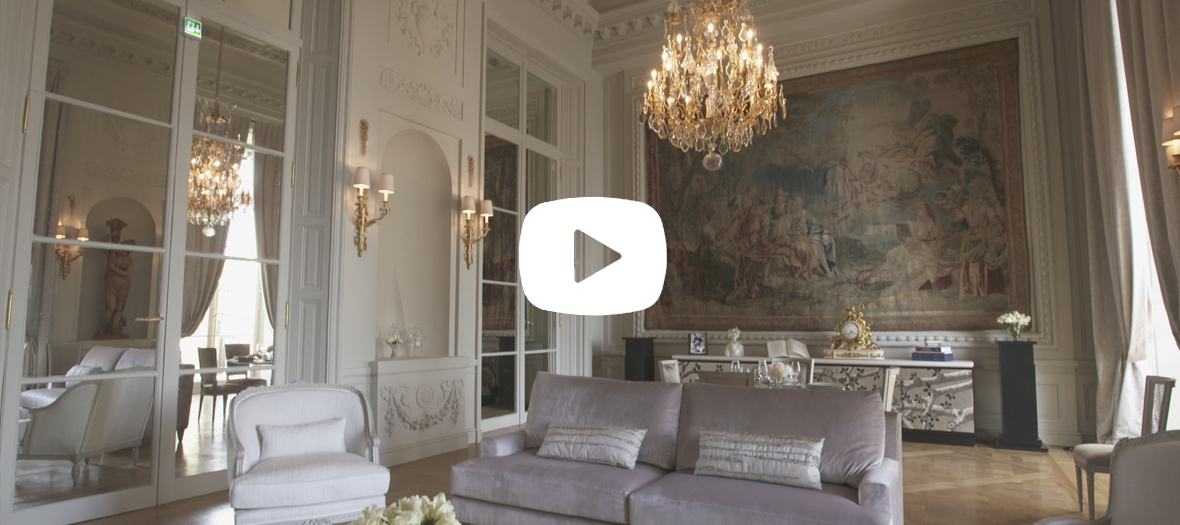 If you like: The palace life.
The pitch. In 2012, the Hôtel de Crillon closed for four years of pharaonic renovation works. Goal: updating the palace, built 1758, in order for it to enter the 21st century. The cameras followed step by step this grandiose facelift. From the choice of the crafts persons (cabinet makers, feather experts, wine growers… only the very best) from the training of the majordomos (who test themselves a night in a room) until the fairy tale inauguration evening, you will know everything about the resurrection of this mythical landmark, symbol of Parisian lifestyle.
We adore: discovering the legendary story of classified salons (where the SDN pact was signed, ancestor of the UN in 1919), listening to Karl Lagerfeld putting the final touches on the Poupette room (in homage to his darling pussy cat), infiltrating the opulent suite Marie-Antoinette… A really terrific documentary that leaves you with stars in your eyes. That's what a palace is all about!
The 26th of December at 10:40pm on France 2
12 Deadly Days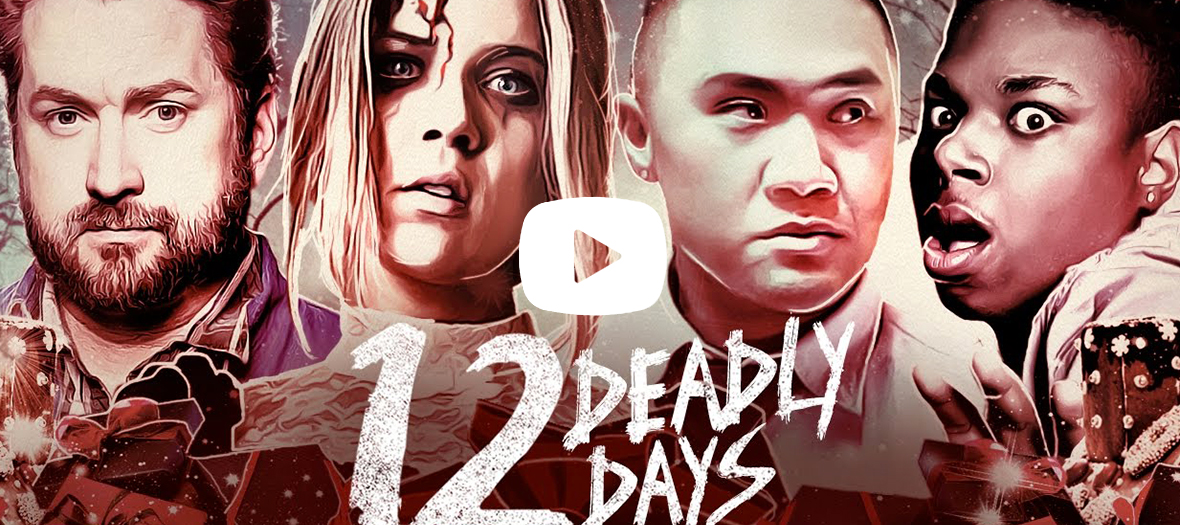 If you like: bloody horror movies.
The pitch. With the approach of the Xmas holidays, a series of unusual events comes trouble the quiet town of Saturn, in California. Thugs take advantage of the general joy to fill up their pockets, man-eating witches come out of hiding and maniacs unveil to everyone all their vices. Black Santa is coming to town…
We adore: Tired of corny Christmas features? This devilish marathon (12 episodes of 30 min) is made for you. Produced by Blumhouse Television (Paranormal Activity), this incredible mini series revisits the corny Christmas films into scary movie mode. You were looking for a pretext to nestle in the arms of your target? Keep it in mind.
Also discover My brilliant friend without forgetting Season 3 of Ten per Cent.