We were all dreaming of it! Quickly, let's go to the restaurant… Paris is ours again! But what are the really favourite tables of Parisiennes where you are going to adore booking a reservation or queuing up— this time far from the frenzy of tourists?

A small list of the Parisiennes 2.0 cult addresses, both authentic and totally in keeping with the times.
The sirloin tip at L'Entrecôte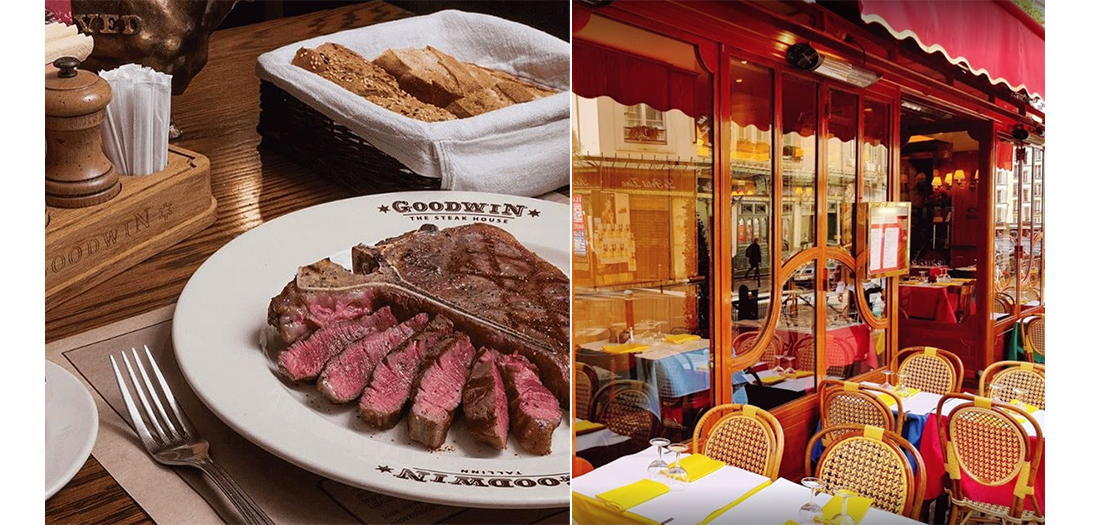 After 3 months of deprivation, checking out this historic monument for meat lovers and being able to partake in its atmosphere is a must at Rue Marbeuf or Saint-Germain-des-Prés... We don't know about you, but we are dreaming of it: queueing up (with no Americans this time…), wild calories, sometimes unfriendly servers, extra fries, a secret sauce, profiteroles for dessert even if it's not reasonable. (Formula at €26.50).
Le Relais de l'Entrecôte 20 rue Saint-Benoît, 75006 Paris
A real tea salon at Bontemps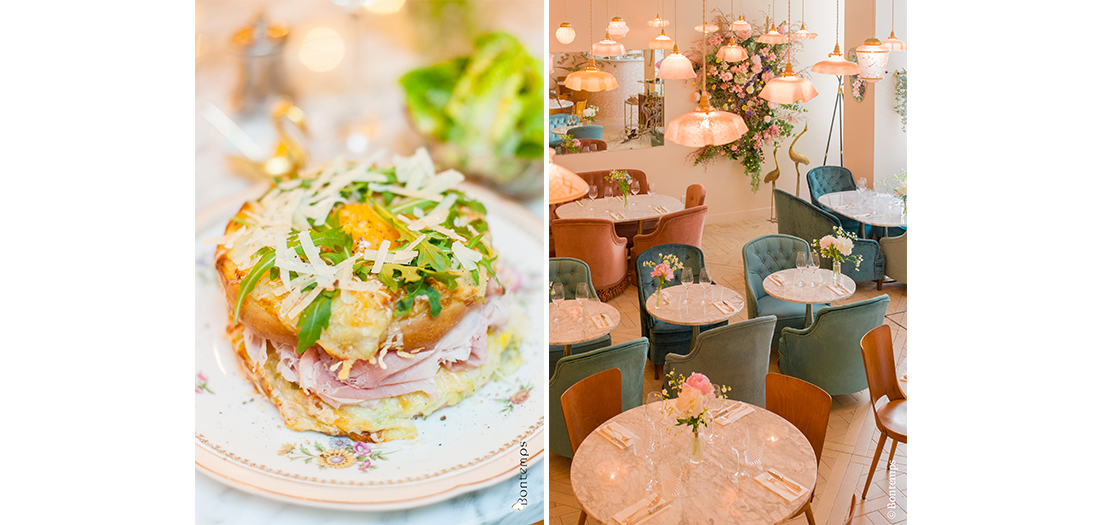 Going back to the romantic boudoir-style decor and the hidden terrace of the Bontemps tea salon entails ordering a nice tomato tart, a Croque-Bonheur with truffle ham or a super fresh salad and a slice of cake for dessert. Take your pick: rhubarb, red fruit, lemon, strawberry of gianduja, all nestled in a signature shortbread crust. A dream come true… (Lunch menu at €35)
Bontemps 57 rue de Bretagne, 75003 Paris.
The irresistible holes-in-the-wall on Rue Sainte-Anne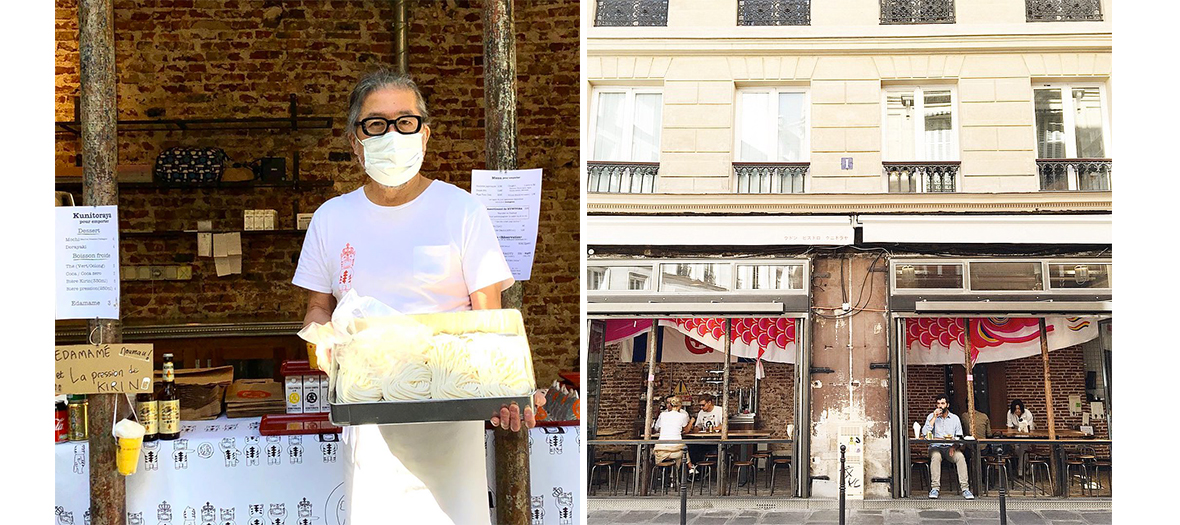 A Parisienne looking for far-flung savours always goes to indulge in her "authentic" whimsies in a steamy cantina that does not look like much on the Rue Saint-Anne. Without any doubt … The best udons in Paris can be tasted at Udon Kunitoraya (1 Rue Villedo, 75001 Paris), small "street" annex of their amazing starred restaurant taken over by all the Parisians in the know. A must if you only have €20 in your pocket. Another hot insider address to check out: Udon Jubey (39, Rue Saint-Anne, 75002), fave spot of Louis Garrel, whose specialty is famous cold pasta, served with lotus flower chips and sprinkled with poutargue fish eggs (€19). Incredible.
The crêpes of Breizh Café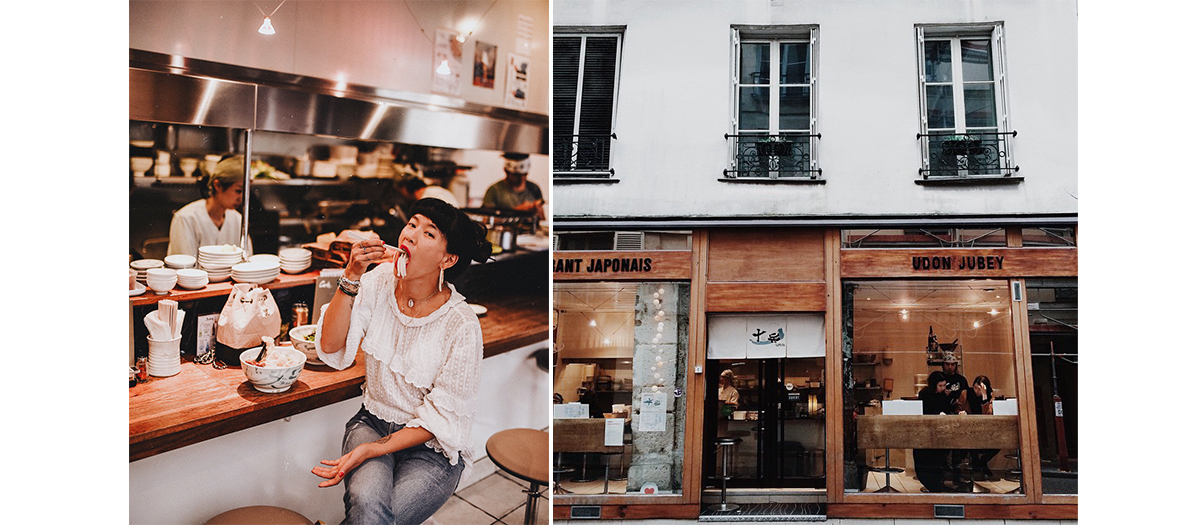 The signature of crêpes heralded by Le Fooding and Michelin? A Japanese twist one finds in buckwheat Breizh Rolls makis and the Japanese ingredients hidden in these Brittany specialties (algae of wakamé, shiitake mushrooms…). Special kudos for the efficiency of the truffle /comté ham.
Breizh Café 109 Rue Vieille-du-Temple, 75003 Paris and 1 Rue de l'Odéon, 75006 Paris,
The sushis of Blueberry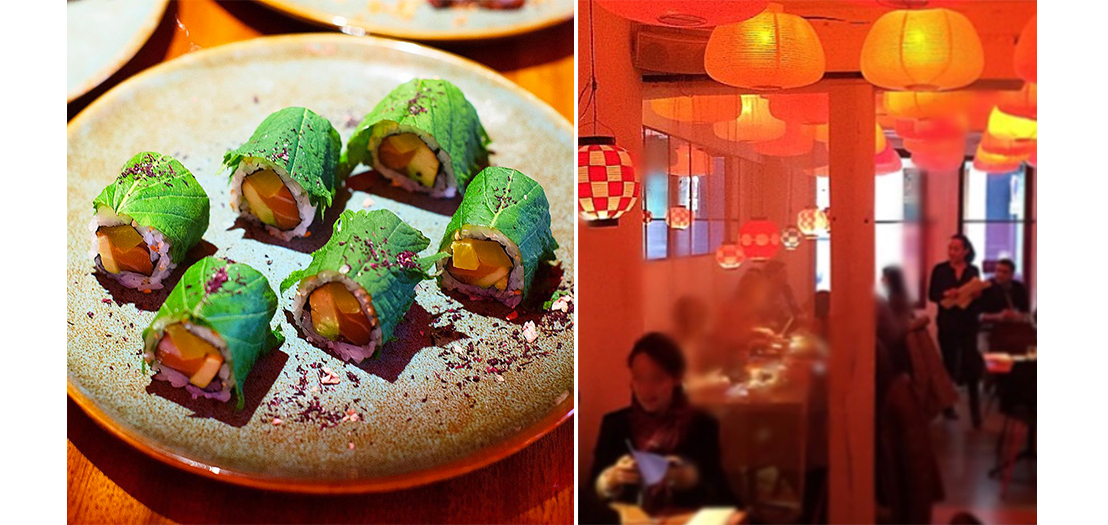 We had gone cold turkey! After weeks without any raw fish, it's finally possible to renew with upscale sashimi and maki, prepared by a sushi master, that is really worth the detour like at Blueberry. Considered as the best sushi bar in Paris, Monsieur Lu is tops in a décor worthy of In The Mood for Love, where one runs into all the Left Bank trendies, waving their chopsticks in front of a chirashi (€24) or the makis of Rackham le Rouge as wells as shrimp tempuras, marinated tuna, spicy mayo, cucumber and carpaccio of summer truffle (€186)
Another alternative? Finding a place at the Bar des Prés, the all-time favourite sushi spot of Parisiennes.
Blueberry 6 Rue du Sabot 75006 Paris
The truffle pasta at Big Mamma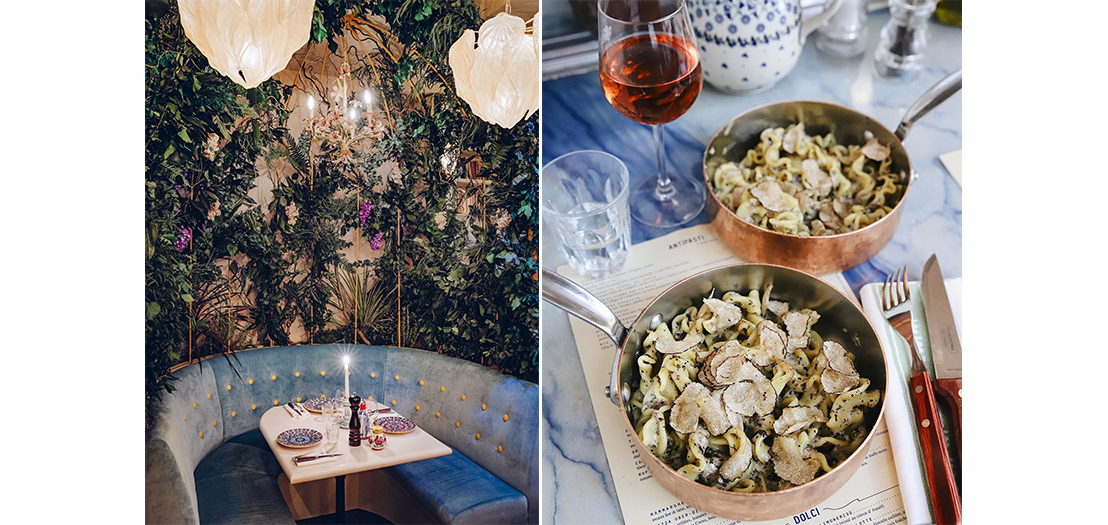 They arrive served in their darling copper pots, warm up the heart and make us realize how much we missed them during these past few months. Because here they are in season all year round,—so it's high time to celebrate once again the pasta with truffle from the Big Mamma Group, to be savoured in the family house decor of Mamma Primi at Batignolles, or in the inimitable joyful frenzy of the new Libertino.
€18, 71 Rue des Dames, 75017 Paris and 44 Rue de Paradis, 75010 Paris, www.bigmammagroup.com
A bistro feast at Les Marches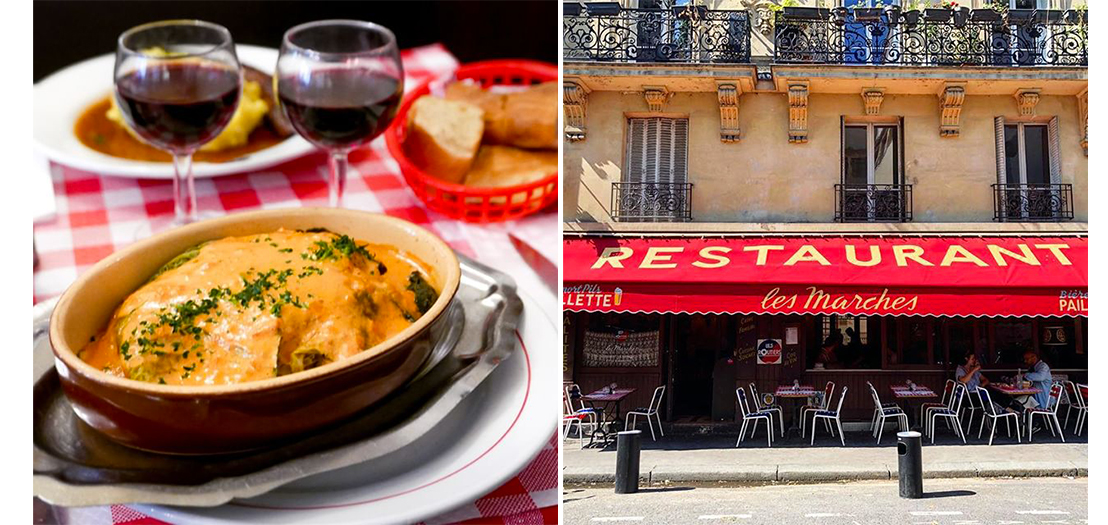 Where can you find a real bistro serving eggs mayo, a steak au poivre (€19) with a supplement of soul and Parisian chic? Les Marches, in the 16th, of course: in the spirit of a real pit stop for truck drivers that hobnobs with the bourgeoisie and where local Parisians meet up with the Y generation. In short, the perfect spot to come indulge in roguish dishes between checked table cloths and Chanel bags. To be noted: the two new hot Parisian addresses in the same spirit: Aux Crus de Bourgogne (3 Rue Bachaumont 75002 Paris) and Aux Bons Crus (54 Rue Godefroy Cavaignac - 75011 Paris)
Les Marches 3 rue de la Manutention 75016 Paris.
A club and a cocktail at Bar du Fumoir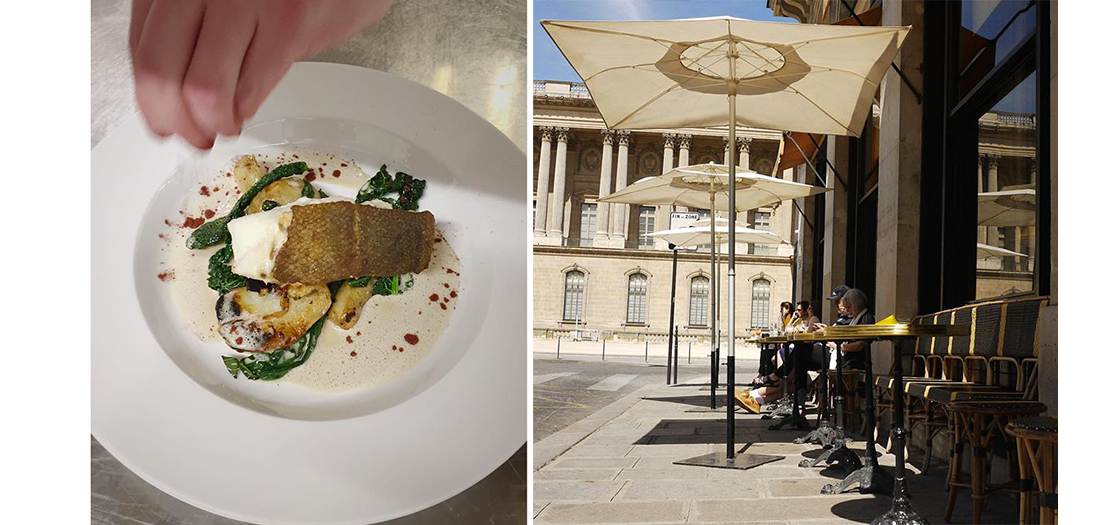 The ultimate Parisian rendezvous, this highly atmospheric venue whips up cocktails like in the best bars of Philadelphia, a jazz band worthy of a Woody Allen film and Chesterfield armchairs that are right up there with the most chic English clubs in London. And it seems Parisiennes have made it their new chic hangout, facing the Louvre colonnades (what a spectacle!) and come to order a whisky-sour, Chinatown along with other magic potions (€12) with their cult club sandwich: the house specialty!
Le Fumoir 6 Rue de l'Amiral de Coligny, 75001 Paris.
A Mont-Blanc hot chocolate at Angelina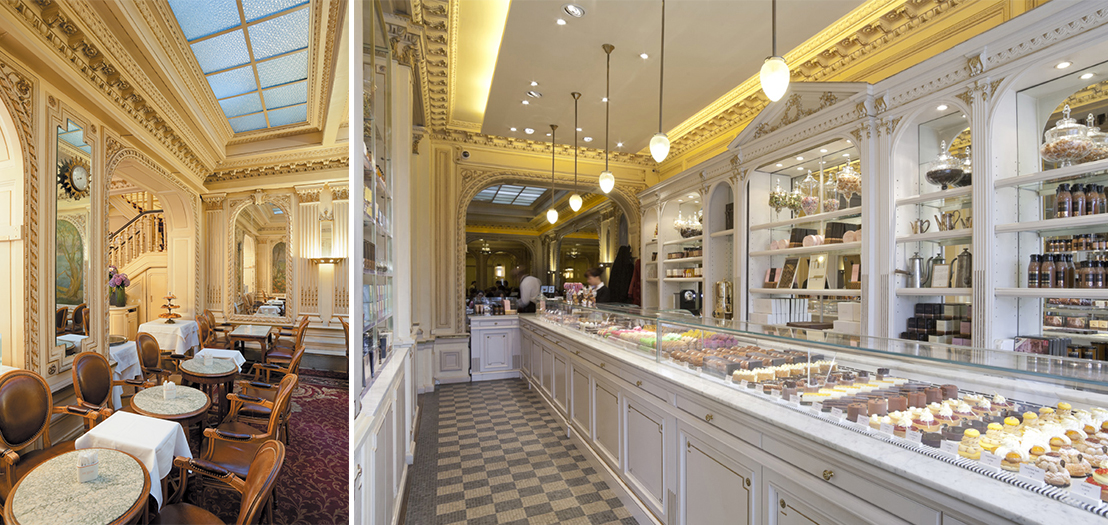 In this highly refined Belle Époque decor, Coco Chanel always sat at table 45. As real Parisiennes, we go back for a pilgrimage at Angelina to enjoy a sinful unctuous hot chocolate escorted by a house Chantilly. And no tea time would be worthy of the name without their signature pastry: the mythical Mont-Blanc composed of whipped cream and meringue, covered with chestnut cream vermicelli.
€7 Mont-Blanc, hot chocolate starting at €4.90, 226 Rue de Rivoli, 75001 Paris, www.angelina-paris.fr
find also l'ile a restaurant with a garden