Small quiz for moviegoers: in which 1955 film do we see Marilyn Monroe hold back her white dress blown by the wind from a subway outlet? Those who answered correctly will be entitled to their sticker, and it is of course 7 years of reflection . Originally adapted from a play, this torrid love story warms the Bouffes Parisiens under the guise of Guillaume de Tonquédec and Alice Dufour . A very pleasant moment.
It's hot there, isn't it?
The heat of July terrace Manhattan . Woman and child having gone to cool off in the mountains, Richard Sherman finds himself alone in the apartment. While taking it very gently on his balcony, a ton tomato plant nearly explodes his skull.
Ready to do battle, Richard changes his mind when he sees the confused and above all charming face of the young girl above. She arrives in her life with a candor, a humor and long legs capable of making doubt this gentleman-everyone who would need a little glitter in his life.
Heart and reason ...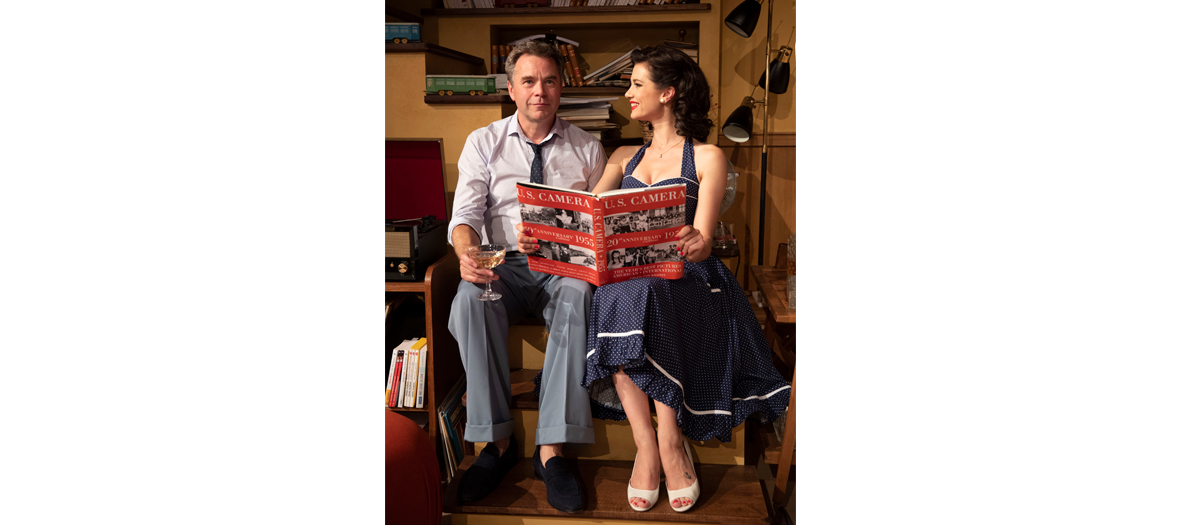 Torn between marital love, guilt and bubbling desire, Richard develops defense strategies. To clear his customs, he imagines that his wife could just as easily count flowers in her mountain, which would also help her business quite a bit.
And in the reflection of the mirror, the philosopher Aristotle takes on the features of the sometimes evil, sometimes reassuring double, like the little angels and demons on the shoulders, come to sow confusion. Not seen not caught ?
The Alice Dufour revelation
Needless to say how brilliant Guillaume de Tonquédec is in a tidy quad who struggles with his desire. And we must admit: how not to crack? Opposite, the girl next door is sweet, funny, humble and… young. Ultimate fantasy, she even posed in Eve's outfit in her favorite magazine.
A hand-sewn role for the lovely Alice Dufour , who climbs the boards for the third time with great accuracy, after a career as a champion of Rhythmic Gymnastics and dancer at Crazy Horse Paris . Just that ! Impossible not to notice her haughty bearing and her grace which would make the most chaste of husbands flinch. To be continued...
Tuesday to Saturday at 8:30 p.m., Saturday mornings at 4:30 p.m., Sundays at 3 p.m., from € 20. Reservations onwww.ticketac.com .

© Celine Nieszawer


Also discover the latest dates for Les Justes de Camus at the Théâtre du Châtelet and Le Feydeau poilant by Zabou Breitman .