Before the tourists return in droves, we dream of going back to the City of the Doges… Without necessarily indulging in clichés such as the Bridge of Sighs, gondolas and the pigeons of Saint-Marc's place.
Because there exists another Venice, for inside-trackers and locals, filled with authentic addresses, activities worthy of the most outstanding seashore resorts, unexplored palaces, the secret venues of the local intelligentsia and lovely outings. Zoom on an unusual Venice, the destination highlighted by Air France Travel Guide.
THE IDEAL HOTEL TO SET DOWN YOUR SUITCASES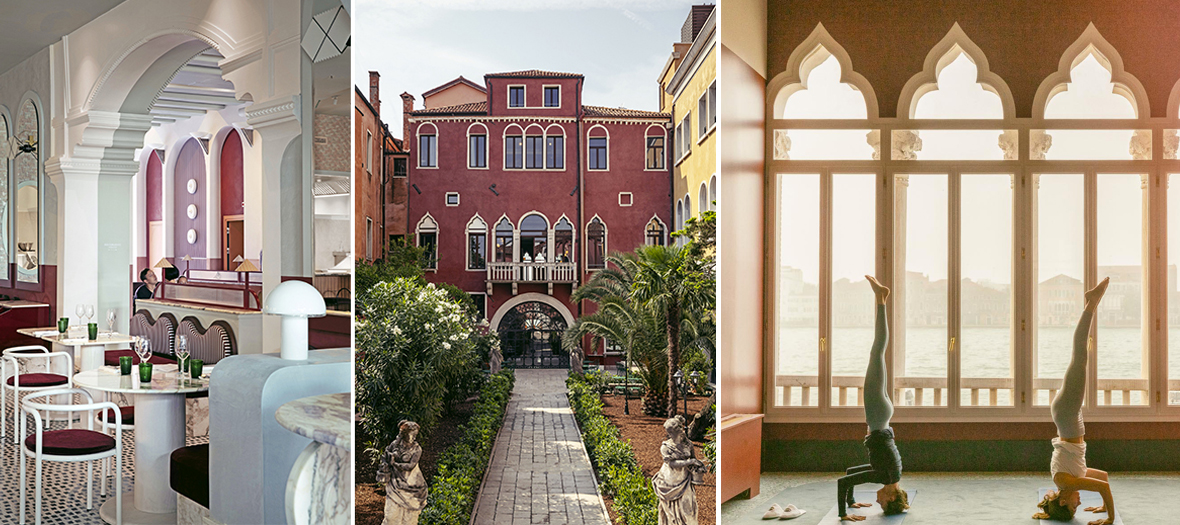 We have good news for all those who always dreamt of setting down their luggage in a palace. The Experimental Group has taken over a palazzo, gem of the Renaissance in the Dorsoduro and entrusted the talented Dorothée Meilichzon with conveying her inimitable cool and low key touch to the decor.
The result is Il Palazzo Experimental, an ideal boutique hotel. A true fanciful home sweet home, it feels like being invited for the weekend in the house of a wealthy Italian family, between the 32 incredible rooms (pastel colours, marbles, enamelled tiles), the private dock, a secret garden, ultra-festive cocktails bar (house signature) and Adriatica, their restaurant conceived as a supper club.
Rooms starting at €109
AN EsCAPADE BY MOTOSCAFO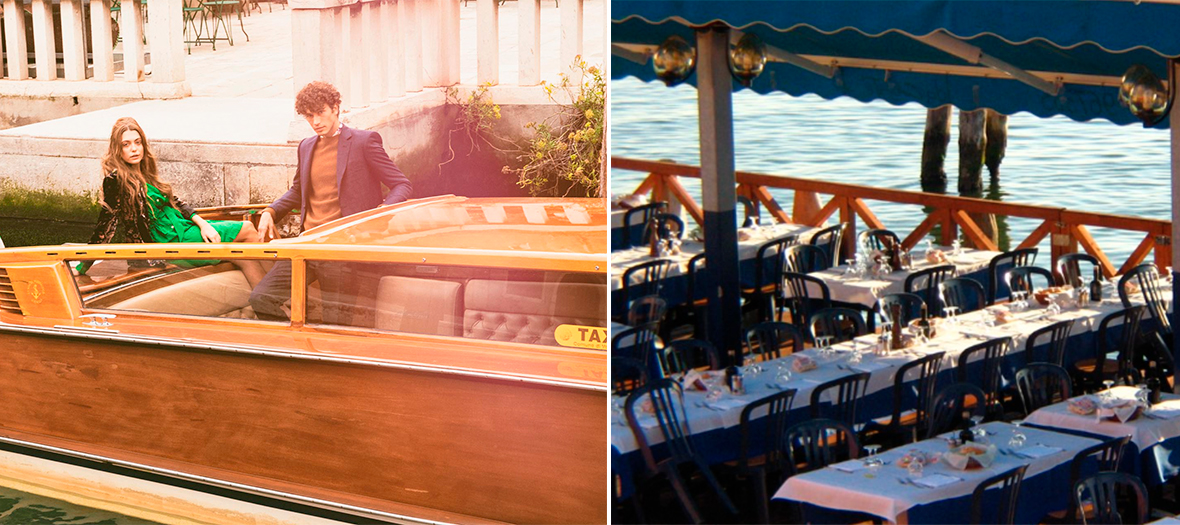 Purists only move about in this super chic and iconic Venetian boat, chosen by James Bond and favourite transportation mode of all the leading local families, which is in keeping with the very regulated maritime regulations of the laguna. So, during a week-end, we choose to use the super motoscafo taxi company of Venice to reach in style our hotel from the Marco Polo airport, a high-end picnic on the islands or a sunset venue.
The ultimate of chic: being in stride with the posh locals of Venice, who show up with a small wooden motorboat to come have lunch or dinner on the waterfront at Da Celeste, the seafood restaurant at Isola di Pellestrina.
Reservations mandatory: celeste.pellestrina@gmail.com.
A WHIFF OF CONTEMPORY ART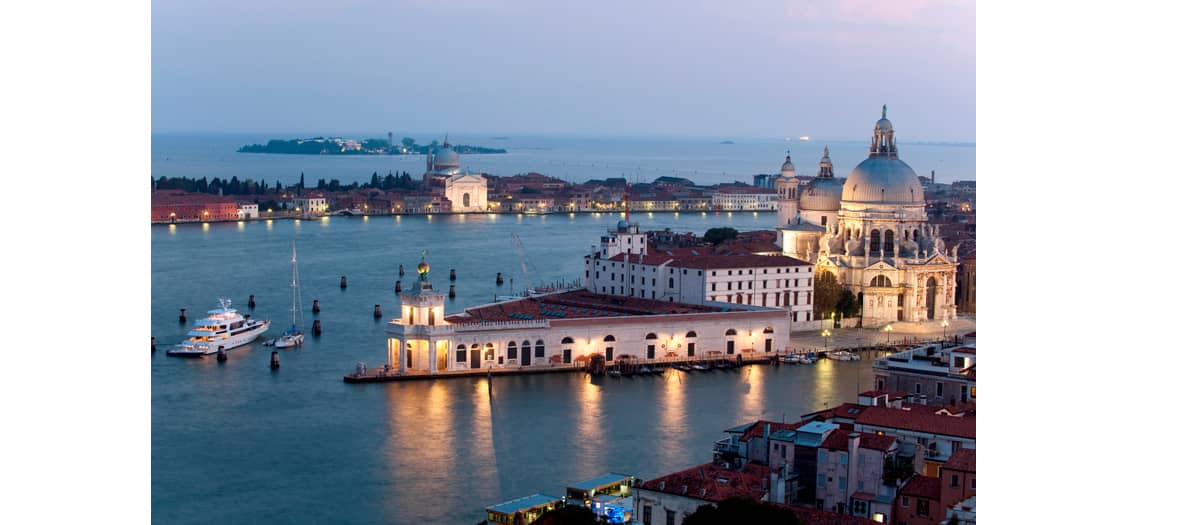 In Venice, here is a lot more than the basilica of Saint-Marco or the Palace of the Doges. All those who are traumatised by museums and old churches, preferring contemporary art and arty outings will be delighted.
Installed in Punta della Dogana, the incredible customs outpost of Venice, the Pinault collection is currently offering a superb collective exhibition: Untitled 2020. Three outlooks that focus on today's art between Caroline Bourgeois, Muna El Fituri and Thomas Houseago.
A must-see piece: the ultra-clipped video of Arthur Jafa: Love is the message, the message is death on a song by Kanye West. Pegged to the piece Ultralight Beam, this montage of images downloaded from the YouTube platform signs an immersive narration recalling this history of the Afro-American community. In a context of police violence and omnipresent racism, the work of Arthur Jafa sets forth suffering, but also the strength and beauty of the black people.
a must-stop lunch at La CICCHETTERIA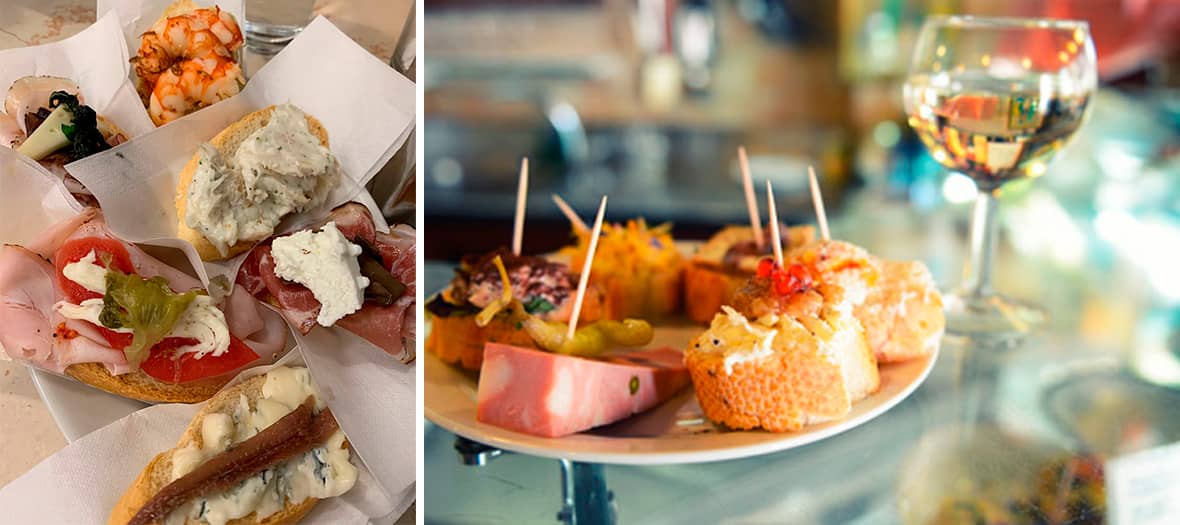 In Venice, there exists a true ritual of sophisticated tapas served on the counter or at the table, to be nibbled on with a glass of wine: small tartines of cod, sardines and charcuteries, along with portions of seafood, fritto misto or salads.
And if you want to blend into the local colour with a €15 lunch, impossible not to indulge in the super authentic Cicchetti tradition, national sport of the older generation as well as Italian hipsters.
The best cicchetterie in Venice:
Cantinone Già Schiavi 992, Fondamenta Nani, Venezia
All'arco 436, calle Del Occhialer, Venezia
Ancora (piano bar in the evening) 120, San Polo, Venezia
DISCOVER THE UNIQUE VENICE CELLAR IN SAN ERASMO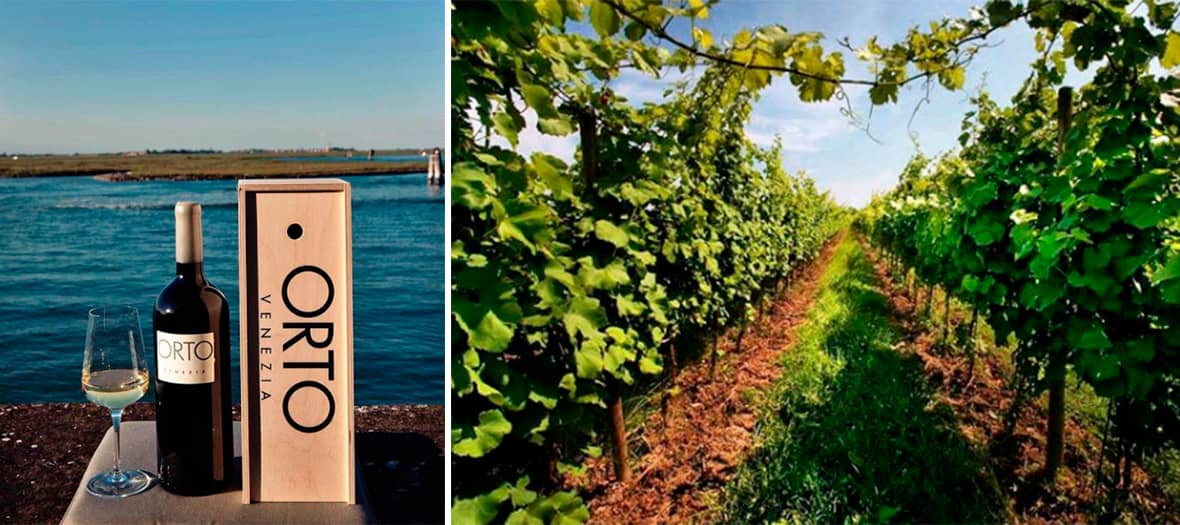 Who could have imagined that Venice sheltered vineyards and an exceptional wine? In order to relive this wine tradition about to disappear, a Frenchman was needed. Thus, Michel Thoulouze, ex-producer of Canal+ who, well-surrounded (Alain Graillot, the star of Crozes Hermitage), has given life to an outstanding wine, Orto Di Venezia, along with the only wine cellar in Venice (€15 for a wine tasting).
An exceptional landmark as well as the tasting of this nectar are worth the escapade to San Erasmo, on a vaporetto whose Capannone stop is 5 minutes from the vineyards.
And for those who want to inhale a healthy sea air as one never imagined in Venice: why not rent a bike, take a walk on a deserted beach (for a dip or to sit on your towel) before a plate of seafood spaghetti at Al Bacan, the beach restaurant of San Erasmo.
LIVING A REAL ROMANTIC EVENING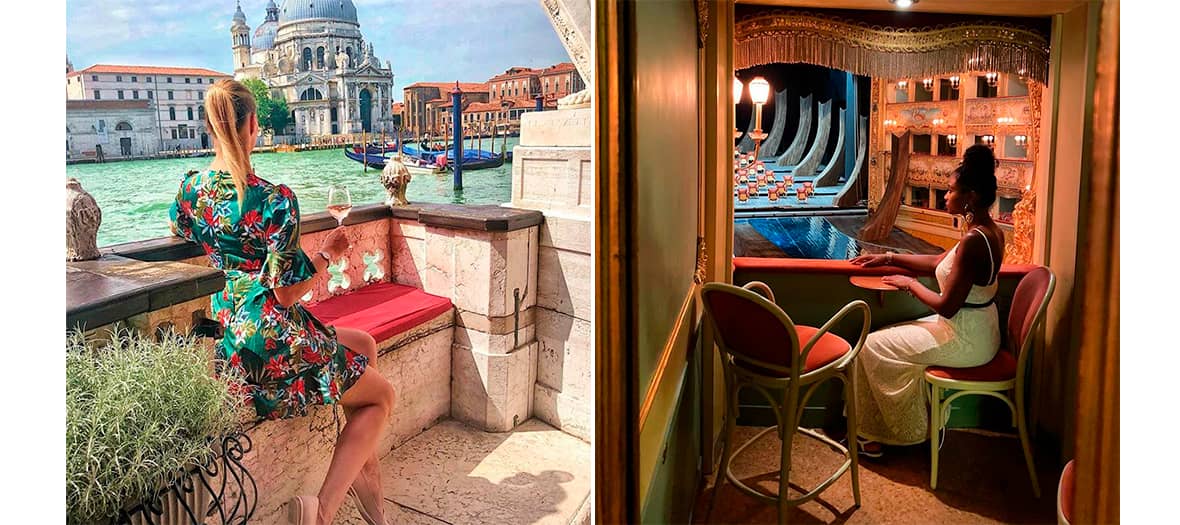 Considered as one of the most prestigious in the Italian Opera, the incredible neo-classic 18th century decor of La Fenice is not only a must-go for lovebirds. The artistic direction of Fortunato Ortombina attracts music buffs from all over Europe to applaud a very exceptional programming, starting with La Traviata, created here by Verdi. Heads up: chic dress code required.
And since you will be wearing your best suit and prettiest pumps, why not push the experience and venture into the mythical Bauer Hotel and its confidential terrace with a stunning view. The perfect spot to sip a Bellini and raise your glass to the Grand Canal and Santa Maria della Salute.
A DAY ON THE LAGUNA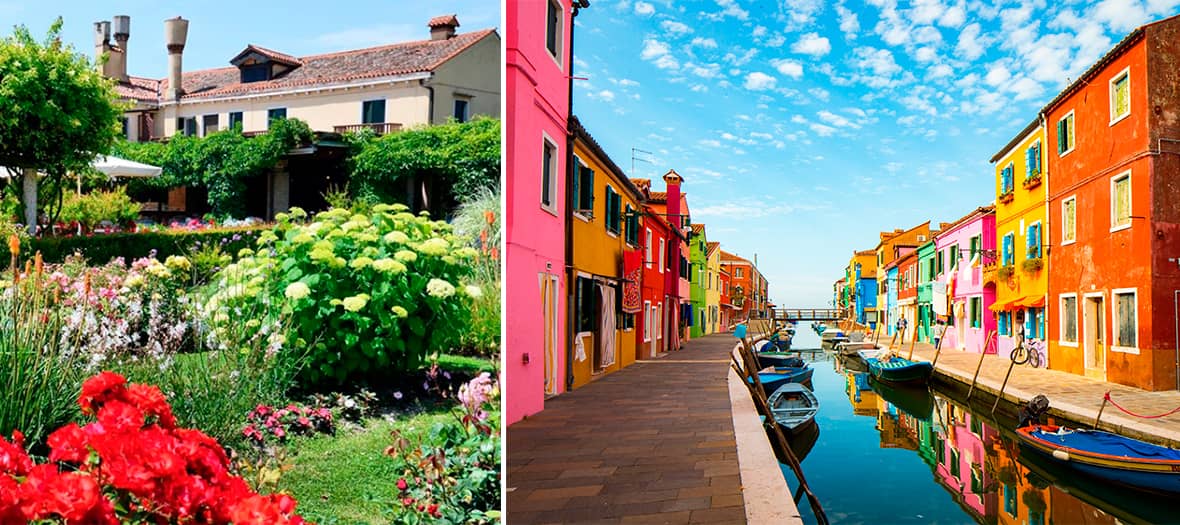 A passage on the splendid Torcello Island is a must. A real secret paradise far from the frenzy, this deserted island shelters the most handsome garden in Venice: La Locanda Cipriani, a big favourite of Hemingway, the Queen of England as well as French presidents. FYI, Signor Cipriani left to his offspring two institutions: the mythical Harry's Bar to his son, La Locanda to his daughter. While the former is the ultimate tourist trap, La Locanda remains a very special address appealing to an exacting Italian clientele and incognito stars (count €60).
After having discovered a typically Venetian cuisine, make sure to go check out the fishermen's island of Burano for a digestive promenade walking along splendid houses, then return with the sunset through the Laguna, by vaporetto. Tutto bene!
More info on Venice with Air France Travel Guide.