Alice and Anais, the two sparkling associates of the fantastic blog Alice Sur Le Gâteau have published Pop Ta Party (Eyrolles Publications). Their first book features fun and stylish tutorials thought out to twist our evenings with ribbons, sequins and bits of string.
Encounter with these McGyver gals in stilettos.
our favourite bars and restaurants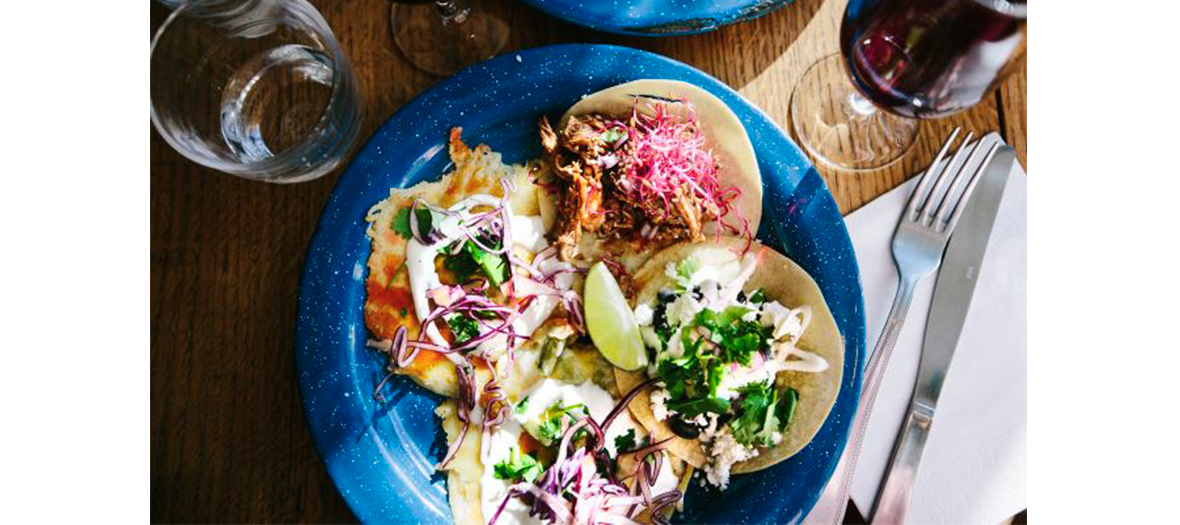 Picture credit : © Facebook Chilango
Le Chilango: for Mexican food fans. The dream team behind the counter will titillate your taste buds with really tasty tacos and a perfect guacamole! Fresh fruit juice in the afternoon and amazing Mescal cocktails!
Le CopperBay:the new cocktail bar in the 10th that is quite unique! A bright and luminous space, a central inlet that is used as a bar and allows you to chat with the team of clever mixologist owners as though you were at home. Amazing products. This is the kind of place where your want to start your evening.
Le Ruisseau: there seem to be a lot of burgers in town and we love it. But we happen to particularly like this one featuring delicious brioché breads, tasty cheese and top notch meat. We also recommend the ginger lemonade!
La recyclerie, our diy spot in Paris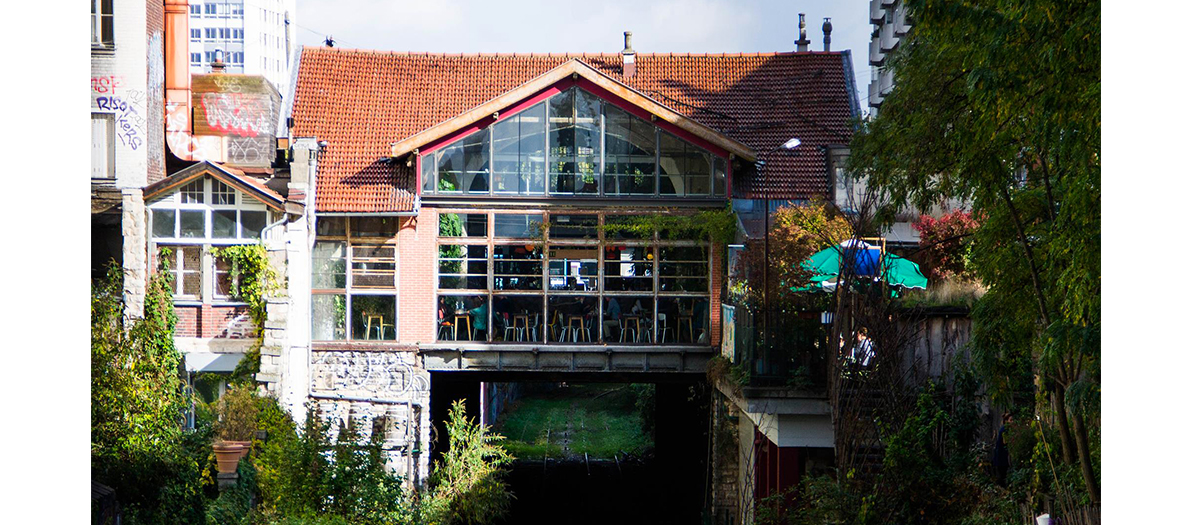 Picture credit : © La REcyclerie
A Parisian place we are particularly fond of: la REcyclerie.
Here is a place with DIY workshops offered every week where you can go with the kids or your gang. Simple and exotic food, perfect cocktails!
Plus the place is magic, so take advantage of the last rays of sunshine to settle at a wooden table along the rails of the former train station. Visit the mini chicken coop. This haven of peace offers a great number of activities.
It has become our favourite address.
a glam table to have dinner with your friends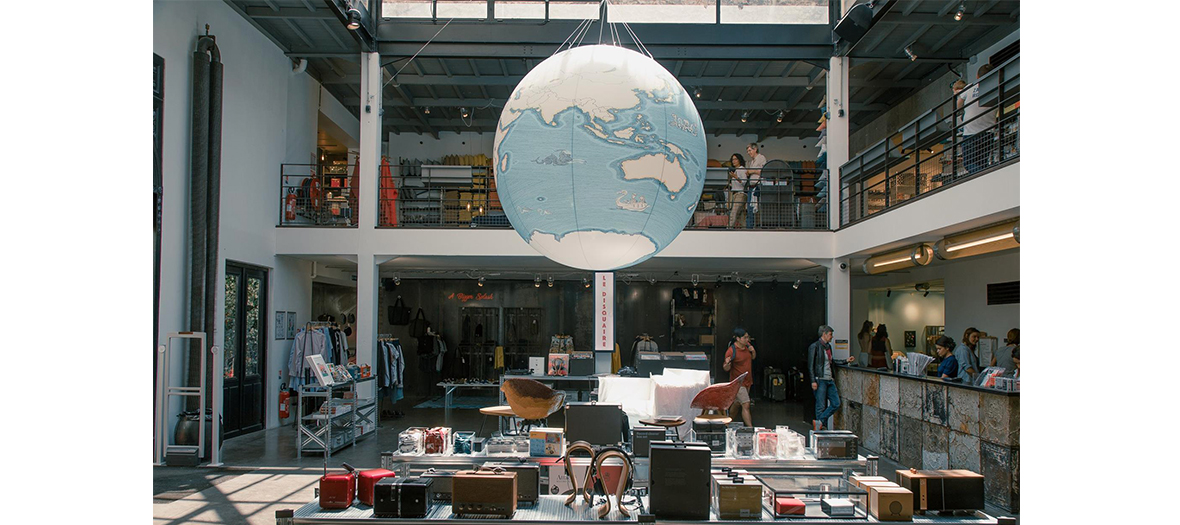 Picture credit : © Facebook Merci
Your friends are showing up any minute and with the kids running around and your job, there was no time to prepare the perfect table. No panic! Just place a few candles on your table and play the chic picnic card: porcelain plates, stem glasses and customized utensils.
There are many kits to decorate wooden serving utensils, but our favorite can be found at MERCI with special shapes just like silverware.
A few sequin stickers, a dab of warm glue on shiny buttons and that's it!
cooking with the content of your cupboard
The idea is: I have two vegetables at the bottom of the fridge and Chinese noodles waiting in the cupboard… Well that's all you need for an Asian culinary escapade.
We happen to love the Indian side of Asia and here is an easy recipe that is always a hit!
Recipe for two:
1 glass of coral lentils
3 Paris mushrooms
1 ripe tomato
1 carrot
1 courgette
1 green lemon
3 handfuls of frozen onions (Picard) 
garlic (Picard)
 Ginger (Picard will be fine)
 Coriander (Picard does it again and we adore)
 powdered Curry powdered Cumin
Salt/Pepper
1 small carton of coconut milk
3 glasses of water
1. Choose your quantity of lentils and run cold water over them in a sieve.
2. Pour them into a pan and add three volumes of water. Cook on an average flame for 10min.
3. Meanwhile, fry the onion and garlic in a Tefal pan, when they start coloring, add ½ glass of water and continue to cook slowly. Reduce the flame and add your veggies. Cook with the top on for a few minutes. If they begin to stick to the pan don't hesitate to add a little water. When the vegetables are cooked, add curry (a generous table spoon), the ginger, the cumin, salt and pepper.
4. Incorporate the lentils and drain the vegetables. Pour the coconut milk and allow to simmer slowly a few minutes so the savors mix well. Don't hesitate to season according to your taste. When the time comes to serve, sprinkle your presentation with coriander and add ¼ of green lemon.
the cookie bottle, a ten-minute recipe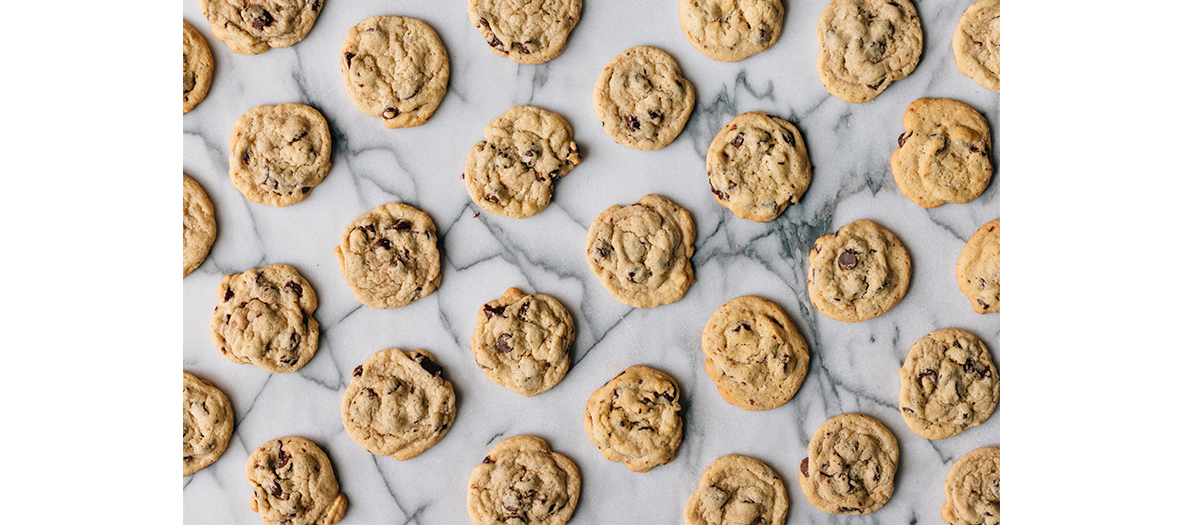 Picture credit : © Unsplash, CC
Because we adore giving gourmets pleasure, here is a little gift that can be made in 10 min with guaranteed success!
To create a cookie bottle start by taking a glass bottle (if you don't have one use a big jam jar or a glass can), customize it thanks to AliceSurLeGateau stickers to be downloaded on our site thanks to the code in our book: Pop ta Party.
Layer your dry ingredients in this order.
80gr of flour
80gr of oatmeal flakes
20gr of white sugar
30gr of brown sugar
1 sachet of vanilla sugar
½ teaspoon of yeast
1 pinch of salt
1 handful of white chocolate chips
To finish making these cookies: nothing could be more simple, add an egg and 75 gr of butter, form dough balls, place on a cooking plaque and bake at 180°C during 14min! To be eaten while still warm.
Pop Ta Party, Alice Sur Le Gâteau & Ananas Des Bananas
Editions Eyrolles
208 pages, 25€, in bookshops 23 October 2014.
Our fav addresses to give life to our ideas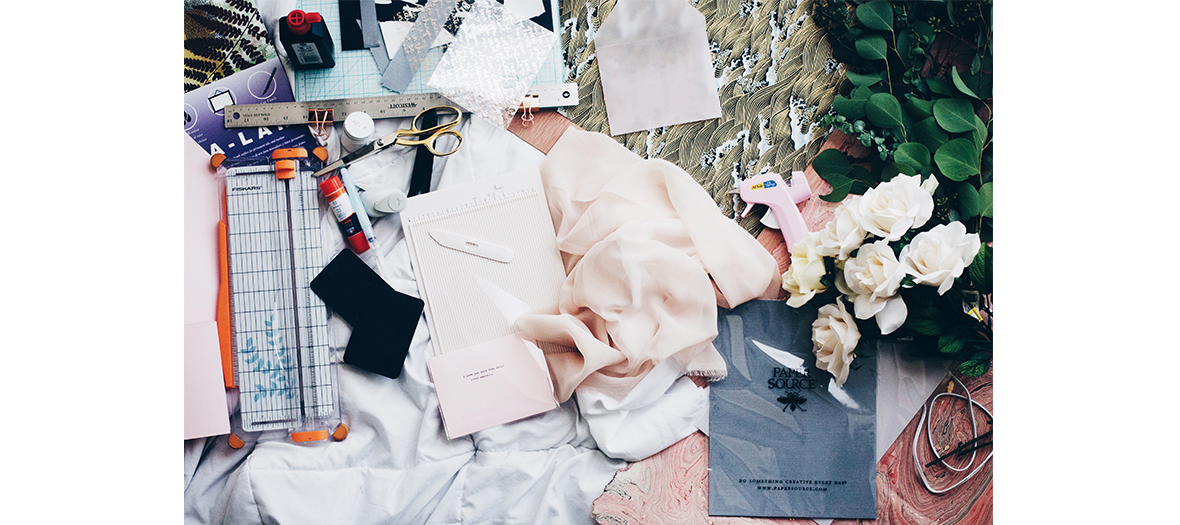 Picture credit : © Unsplash, CC
For everything that shines: Matière Première (on internet and at 12 rue Sévigné – 75004) Order eyes closed ! They have a large choice of small stones, pearls and the quality price ratio is tops.
Fabrics galore: Village d'Orsel, because going on a fabric shop-op to Montmartre at the marché Saint-Pierre is priceless. Small tip, if you are slightly lost in your choice or not sure of the number of meters, don't hesitate to bring sketches and a few examples during the week when vendors are more available and can give you good advice!
For small notions: Au mètre à Ruban. Don't be mistaken by the tiny size of this notions shop and push open the door: it's filled with surprises, ribbons and other small zippers that are truly amazing.
For large structures: Impossible to avoid Castorama (not very glam but so practical).
For all the customizable basics: Hema !
For quality vintage and to boost the sustainable market: Emmaüs is filled with treasures at very low prices. We adore picking up 40's furniture and transforming it. A coat of Ressource paint from the Bensimon range to be applied by geometric flat strokes will be a sure success! Color is the name of the game!
Modern Confetti : If you are in a hurry and want to organize a great party ! Sandrine, the creator of this website, has everything to make your interior unique from the paper lantern to the candle. Choose in just one click.
http://www.modernconfetti.com/
DIY essential items
POP TA PARTY from Alice SurLeGateau on Vimeo.
DIY is like cooking: it often just requires mixing a few elements found at the bottom of a closet and pimped with a little novelty and inspiration.
But the secret recipe that avoids lots of hassle is having in one's drawer a few indispensable spices:
- 1 glue gun, number one in our Do-It-Yourself hearts
- 1 good pair of paper-cutting scissors
- 1 good pair of fabric-cutting scissors
- 1 large iron ruler
- 1 cutting mat
- white glue
- 1 mini seamstress set
- a stock of different colored papers
- a box of old jewelry to be transformed
All these elements combined are a good base for personalized creations.
Our inspirations? Every day life, an exhibition, music, clips, the cinema, people. Everything is source of inspiration! Our universe is colored and aesthetic. We like playing with contrasts pop/streamlined sweet/spicy, open to all the contradictions.
Check it out yourself on alicesurlegateau.fr !