Amélie Etasse is the new it-girl to follow! This divine 31-year-old blond is the hot new sensation with her web-series La LOOVE. The concept? Episodes with special tips conceived for those who are "unlucky in love" on France 4.
Encounter with an inside-track Parisienne who is sure to create the buzz on your screens this upcoming season.
Roger-teddy, a state of mind
I am a fervent defender of the ROGER-TEDDY style, that is to say: Half « Roger », Half « Bisounours toy bear », I am all for the sassy Parisienne who can roll herself on the floor and knock back drinks with the gang as though she were a guy. And afterwards, cry over the shoulder of her friends the next day in super-girly mode. This is really the state of mind that my series sets forth.
Remedy after a break-up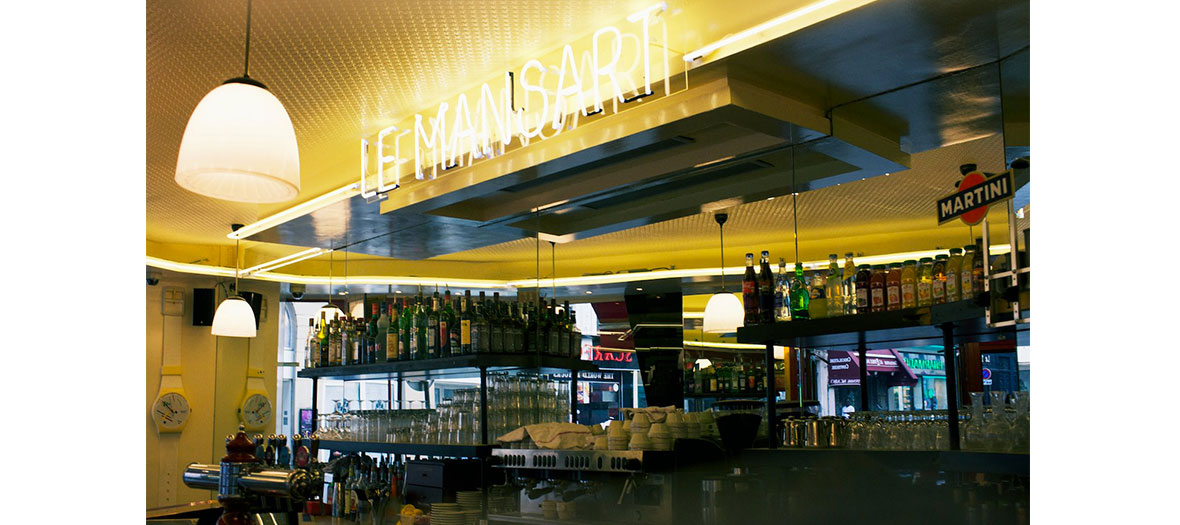 Picture credit : © Facebook le Mansart
1) Early morning jogging in the Parc Monceau, behind firemen, who run there every day. These handsome guys in tight fitting sports clothes generally run at a pretty quick pace and often give you a little wink. A great boost for the ego.
2) Even though its name is not very conducive to a total makeover, the Musée de la vie Romantique is the ideal place to put your life into perspective while taking your time. Their small hidden terrace is tops to decide guys are not that important after all. And, then, it's the house of Georges Sand who went through heart-wrenching breakups Chopin and Musset. In other words, we will get over it also!
3) Going for drinks at the Mansart. SO Pigalle is the hot spot where it's fun to chat and drink beers with the gals. It's so crowded that you are elbow to elbow with bearded hipsters. But you can definitely try playing table soccer as an "efficient" technical approach to meet the hunk you have already spotted.
valérie lemercier, my hero
Valérie Lemercier is my reference when it comes to absolute humor. This is a gal who can say totally trashy things while remaining super-classy. I like her incredible sense of rhythm, her amazing auto-derision. I also find her great looking, even if when you meet her for the first time, it's not that obvious…
She has really evolved with her times. Valérie Lemercier has aged well, like a good Bordeaux. She never rested on her laurels: and you can feel it. This is what gives her an inter-generational style that will appeal to your grandmother as well as a super fashion girl friend.
You can also watch her on stage at the Châtelet.
PS: I also am quite fond of Julie Ferrier. She has incredible rhythm. I am very sensitive to musicality when it comes to humor.
a good place to go for a first date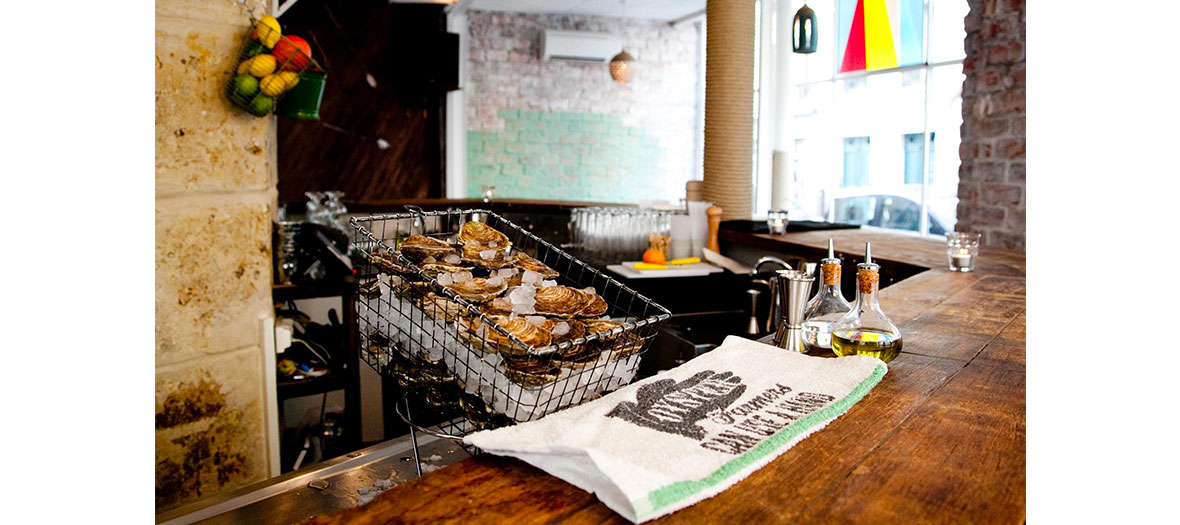 Picture credit : © Le Mary Céleste
I totally recommend Mary-Céleste, a super cocktails bar in the Marais. It's not overly romantic nor formal, so you don't feel uncomfortable.
The idea: you settle at the bar, you share different dishes (which encourages body contact)
- If you are bored, it's easy to leave quickly.
- If you feel content, you continue to drink their delicious potions with an ensure disinhibition effect
- Le Marais is quite central, so if you decide to go to his place, or yours—it's easy!
Alternative: I also suggest going to a little restaurant in the passage Brady, to test the sense of humor and stomach of your « semi-date » faced with a kitschy Indian decor and a rose kir .
Otherwise, if you fear boredom: choose a Japanese. So much faster!
La loove, a feel-good webseries
This is truly a series that will appeal to 30-year-olds: I fully realize we are a slightly lost generation that hesitates between getting married, having kids… or drinking vodkas until 5am!
You will easily find your way by checking out the titles of the episodes: "How to hop in bed on the first night without being a slut?", " He wants a kid and I don't: How to dissuade him from fatherhood? »
This series is totally inspired by stories with my ex boyfriends, those of my girlfriends … And if it rings a bell, all the better!
La Loove, starting the 10th of September on www.france4.fr
my parisian dress code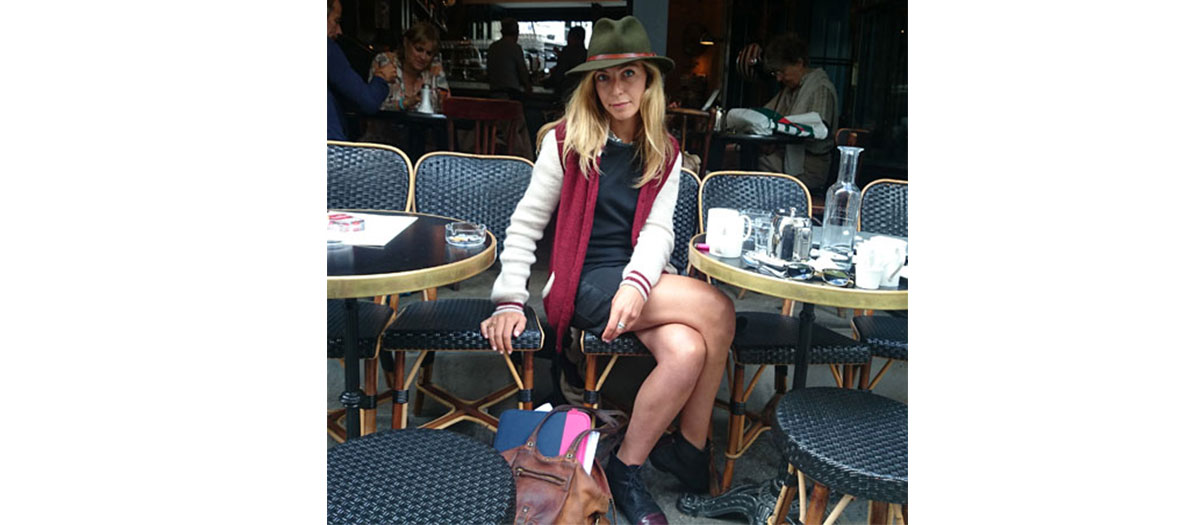 Picture credit : © Do it in Paris
Whether it's windy, raining or snowing: I always wear a super tight mini-dress to show off my legs, which I enhance with an XL bobo style wooly pullover to play the sexy card, while remaining discrete!
For my dresses: I oscillate between H&M or APC depending on the fluctuations of my bank account...
For my pullovers: I choose them large and soft in the men's department. For my last fetish pullover, I went to Monsieur Lacernaire, on rue Charlot.
The utmost of the Parisienne atttude is to own a Jérome Dreyffus bag that costs a wad, and to leave it on the floor at a café terrace in the middle of all the cigarette butts and beers …"very casually"!