" Indian summer and spring are by far the best seasons to enjoy Seville, " explains Sophie Danan , designer of El Pájaro Rebelde , Seville's most chic casa boutique.
The opportunity to share with us his most exclusive and cutting-edge addresses and experiences to take advantage of the beautiful days in the Andalusian capital, just 2.20 hours from Paris, watch in hand.
The dream mansion to put down your suitcase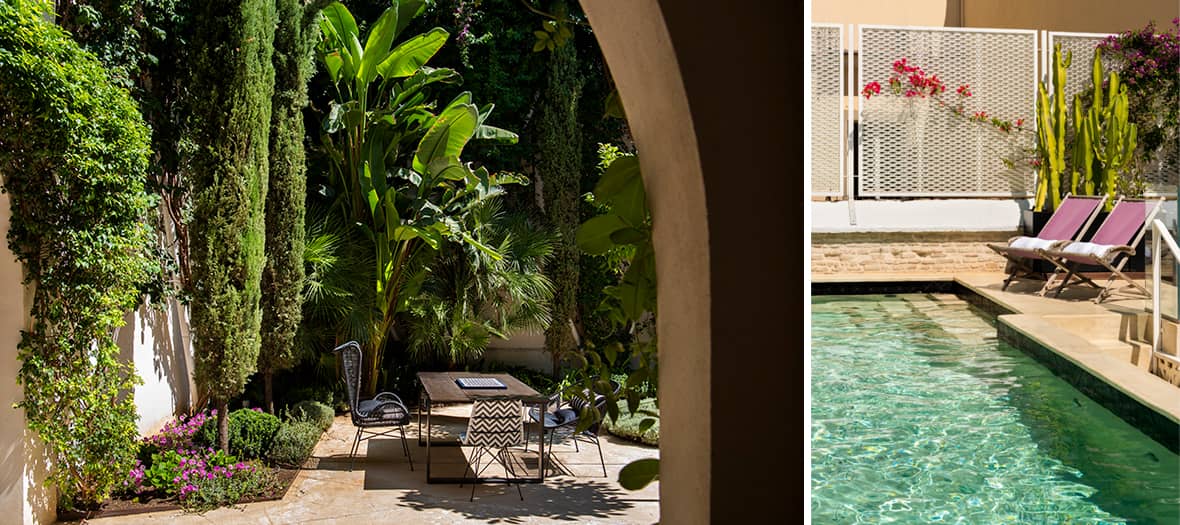 El Pájaro Rebelde , like Bizet's rebellious bird… If there was only one address to be remembered in Seville, it would be this little paradise created by Olivier and Sophie Danan in a spectacular 19th century casa patio where a family from the Andalusian high society. A real singularity, the mansion houses an extraordinary oasis garden, a swimming pool and a rooftop with a view of the Giralda facing the most beautiful sunset in the city ...

The house, which has 7 bedrooms with bathrooms, can be privatized, and also offers room rentals (3 nights minimum). " Our hosts love to privatize the house with friends or family ... We organize unusual tailor-made walks, bike rides, tours with private guides, pata negra tastings ... We also have subscriptions to opera or bullfights and offer seats to our customers . "

All the information on www.elpajarorebelde.com
For reservations: info@elpajarorebelde.com
+34 649 021 110 (WhatsApp)
The ideal program for a long weekend
" This is really the program that I recommend to my best friends who are coming to Seville for the first time. "
Day 1
Start with a visit to the Cathedral and the Alcazar . Have lunch at the Fresquita ( C. Mateos Gago, 29, 41004 Sevilla ) - a typical Sevillian restaurant - or at the Brunilda which offers great gourmet tapas.
In the afternoon: opt for a bike ride through the María Luisa gardens before taking a tour of Expo 92. Return to rest before having dinner late at night at Casa Ozama or Maquiavelo .
Day 2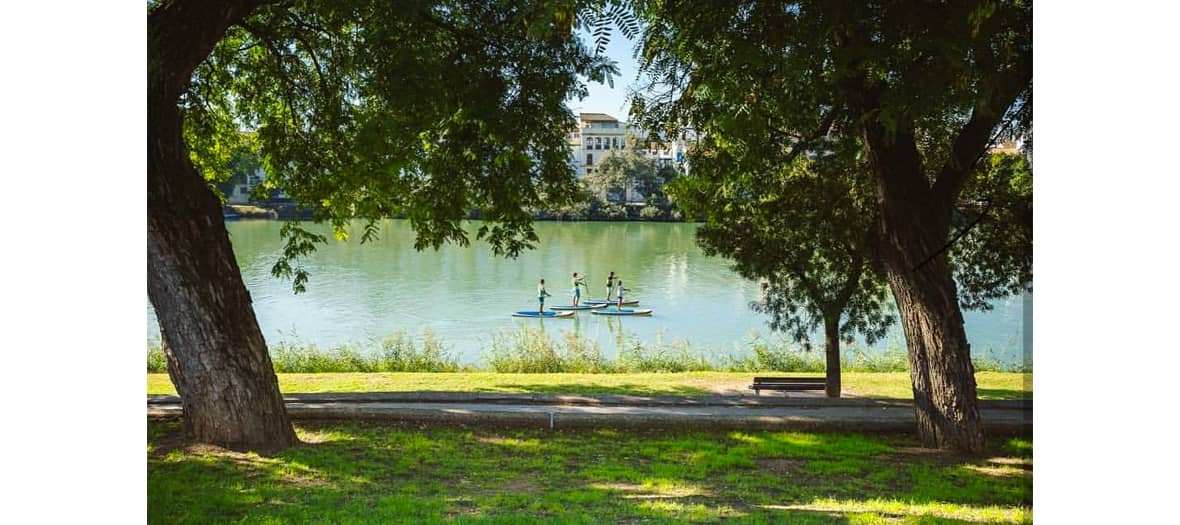 In the morning, opt for a tour of Santa Cruz and private palaces with a guide and have lunch in Eslava . In the afternoon: we take an unusual ride in rowing, paddle or canoe on the Guadalquivir to see the city differently.
Dinner at Casa Manolo León in the garden.
Day 3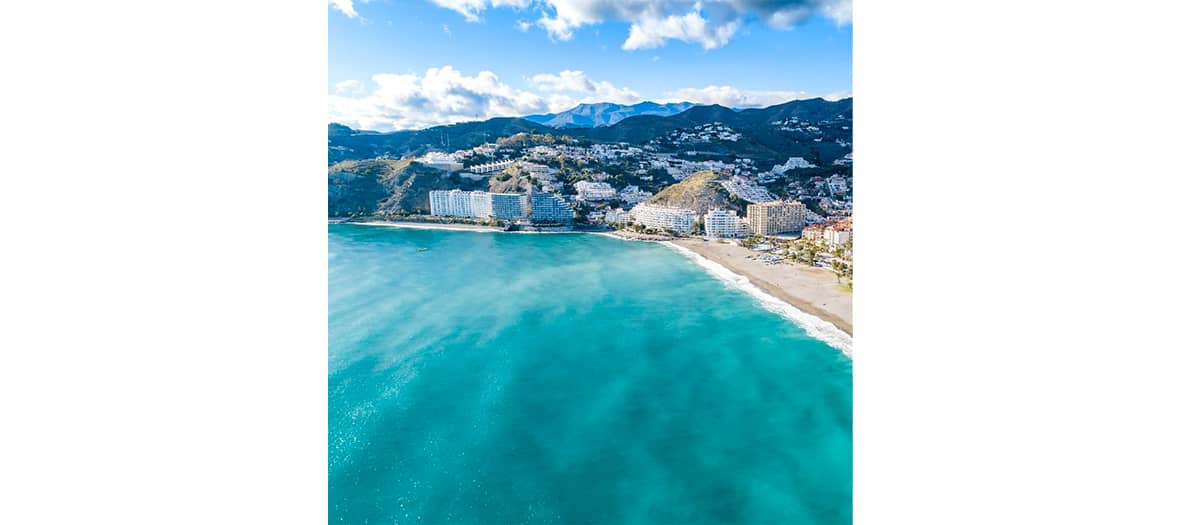 We treat ourselves to a real day's vacation at Huelva or Barrosa Beach (the best surf spot), by settling in Cuartel del Mar or by going for a mountain trek in Sierra Norte .
Ideally, we end in style with an evening at the Seville Opera , considered one of the most beautiful lyrical stages in Europe.
The good restaurants to know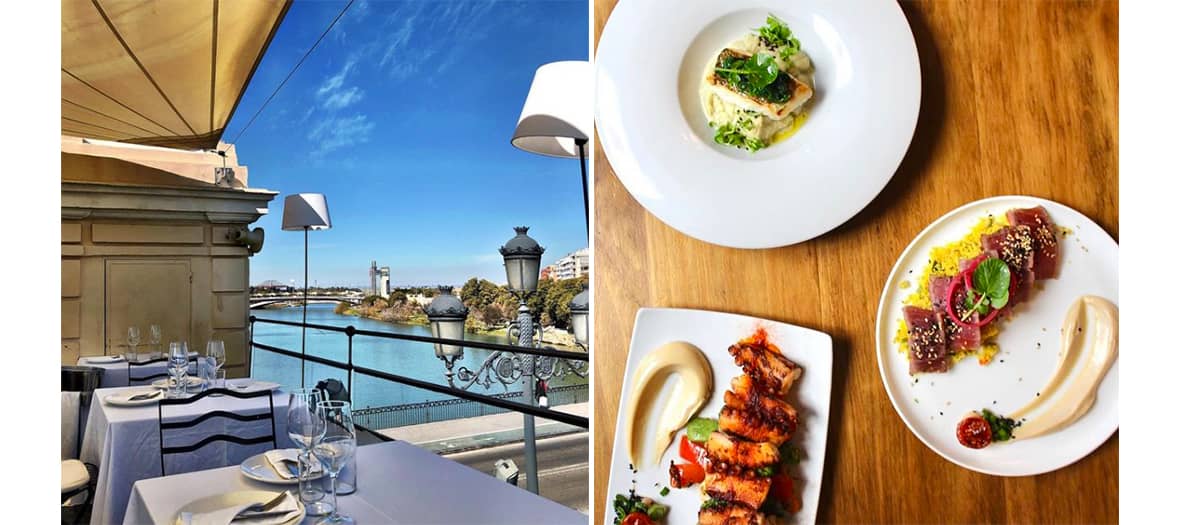 " In Seville, you should never have paella. It's the ultimate tourist trap, "explains Sophie Danan.
To make yourself an authentic inn, head to the Abaceria de San Lorenzo for a dinner or a tapas lunch or we opt for a dinner in the garden of Casa Manolo León to dine in a garden in the Guadalquivir district ...
Want an author's table? We go to De la O in the district of Triana or Caña Bota , for its divine fish cooked in the embers.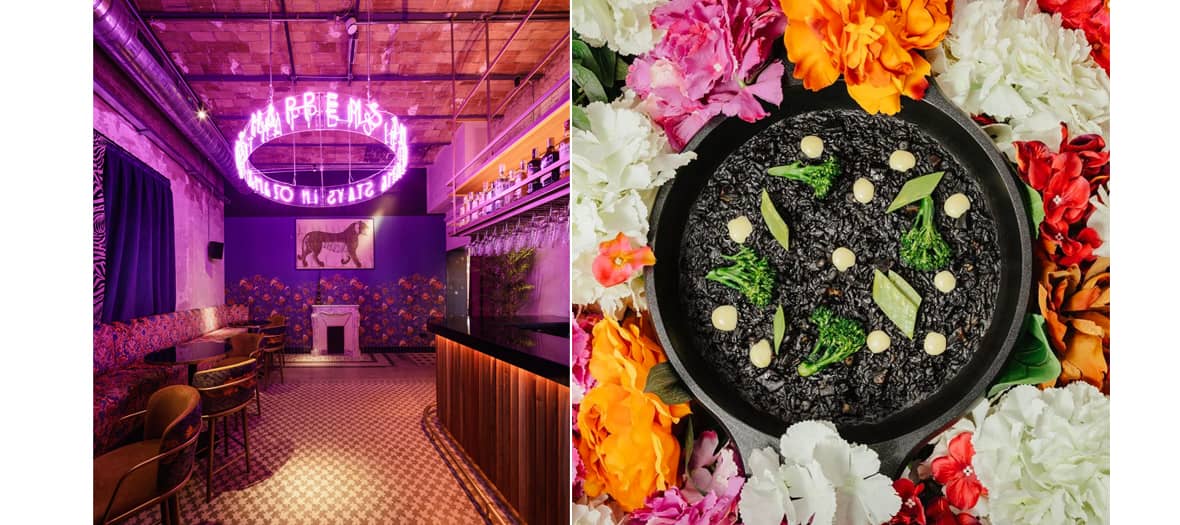 Fancy a trendy restaurant? We rush to Casa Ozama , this villa with delicious Mediterranean cuisine and signature cocktails to die for. Another possibility: Maquiavelo , a unique restaurant with an Ibizan atmosphere with terrace and garden directly on the Rio Guadalquivir, which is inspired by the famous writer Niccolò Machiavelli: the best margaritas in town. And don't miss the costilla de ternera: fabulous !!
In a rather romantic mood? We reserve on one of the terraces of María Trifulca which overlook the Rio Guadalquivir and thus allow to have one of the best views of Seville.
Looking for a good bar to enjoy tapas in their juice and the best jamón ? Obligatory passage by La fresquita ( C. Mateos Gago, 29, 41004 Sevilla ) , the bar not found on social networks but well known to the locals or nearby in Las Teresas, another landmark of the locals: La Azotea , for its love of cooking traditional Spanish, or Eslava , established for more than 30 years in the heart of the historic district of San Lorenzo whose tapas - including its divine cigarillo - are awarded each year.
Also discover Mimosa, the Mediterranean restaurant by Jean-François Piège at the Hôtel de la Marine