Freshly installed a skip and a hop from the Luxembourg, Marin Montagut, illustrator, dandy, aesthete, is opening a first absolutely fabulous first address in a former tapestry workshop, right on Rue Madame.
Conceived like "a voyage in another Paris, a Paris of yesteryear", his cabinet of curiosities is surely the most unusual and wildly Parisian rendezvous to load up on good vibes, find inspiration and (treat yourself) to special gifts with added soul and exquisite taste … more than ever in keeping with the times.
Marin Montagut: a very important Parisian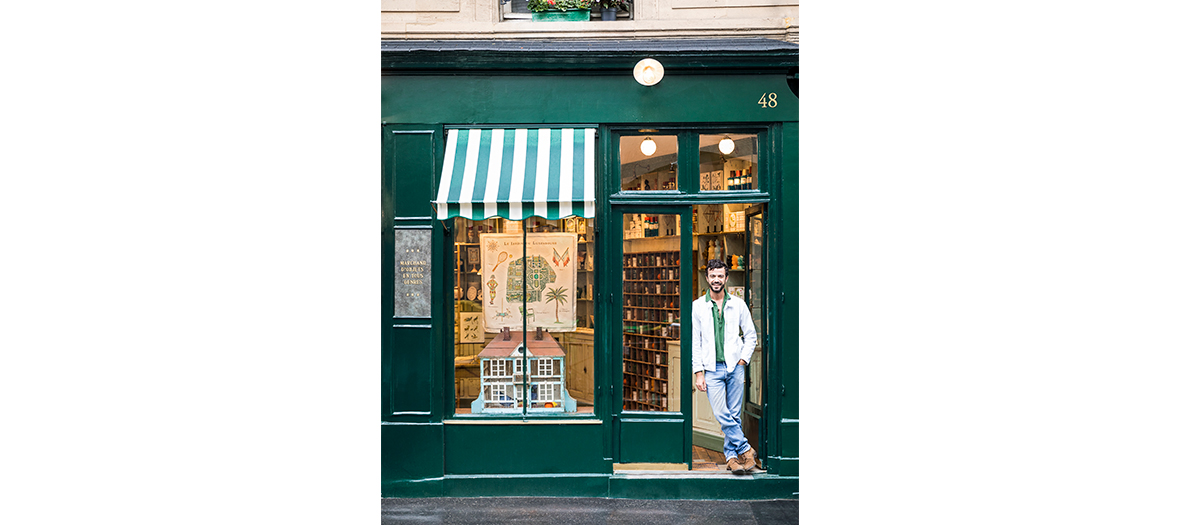 You surely have seen his work at Bon Marché, his collabs with Dyptique, his drawings on the tableware of Alix D. Reynis or held in your hands his decoration book with Inès de la Fressange. Everything he touches is divine.
Son of an antique dealer, bargain hunter and traveller, one finds the entire universe of Marin in the scenography at 48 Madame—featured behind old Parisian tiles, Zuber wallpaper, furniture for sale and his grocery store where his discoveries are on display as well as his obsession of craftsmanship and the most outstanding know-how.
A poetic treasure trove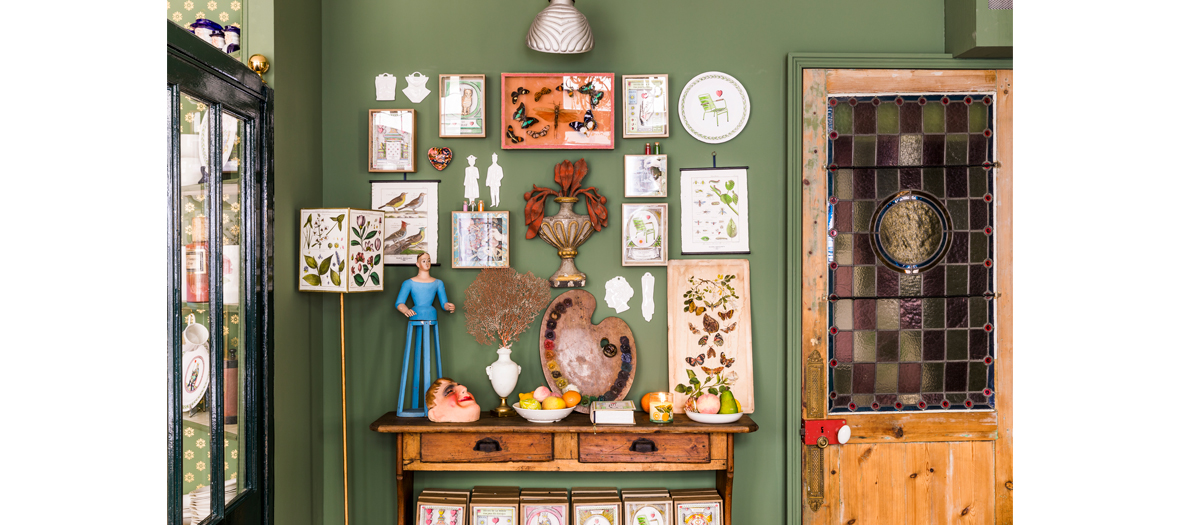 The first noticeable occurrence upon entering his boutique is a precise fragrance: orange blossom, his favourite, used for soaps and a Passion Sicile candle (€68) in which is hidden a map of his beloved island.
Real signature of Marin, one finds of course his beautiful table settings and his star cushions (starting at €110), all stamped with his illustrations of Paris such as the Luxembourg or Marais chairs… as well as his splendid silk scarves, all made in a Lyon silk manufactory (starting at €90).
Very unusual objects
Now just start rummaging in the boutique and its wall of curiosities and let yourself be carried away by your whimsies: adorable stationary, decorative plates and cushions on which are hand-embroidered concerts where he would have "adored going to".
Ultimate gift: the marvel window-displays(starting at €255) handmade in his Montmartre workshop or books with secrets, inspired by the 13th century.
Marin's special bathroom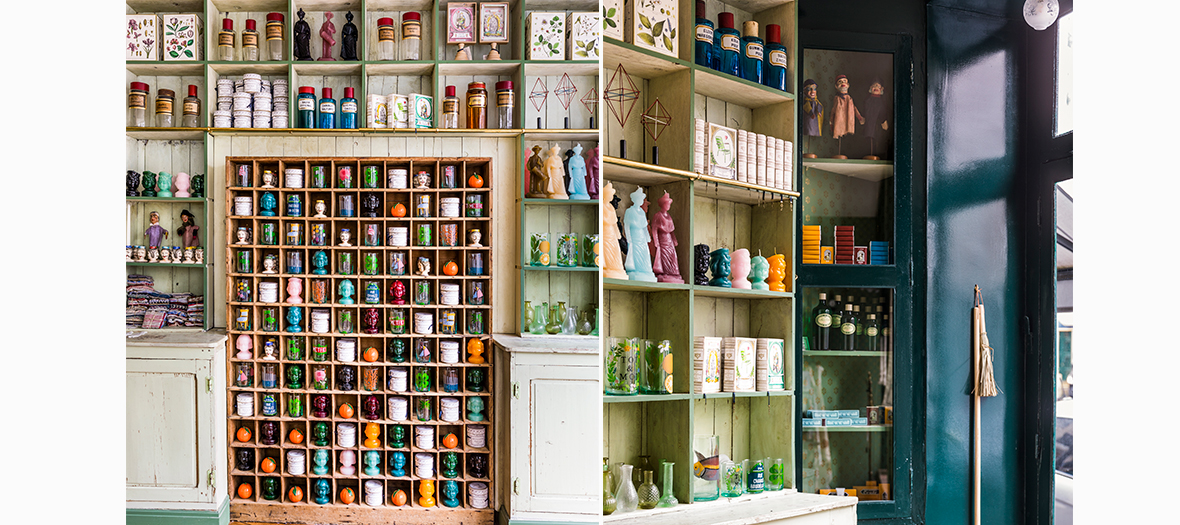 Featured in a splendid pharmaceutical cabinet, "my cult products, obviously, retro, with vintage packaging", all originating from Portugal: lavender Eau de Cologne(€29), Couto toothpaste(€5 ) and other after-shave soaps (€5.90 )...
Nearby are displayed his of old pharmacy jars for sale and candles made in the wax-making factory in France (€42), as well as incredible brushes and brooms, hand-crafted by the same family from generation to generation (€42).
Open Tuesday to Saturday from 11am to 7pm and on Monday starting at 1pm.
Also discover The 5 not-to be-missed design collabs and  Les Mains Sales, the new trendy ceramic workshop in Pigalle.