When Christophe Michalak, absolute master of everything sweet jumps to the salty side, we immediately stand by his side without batting an eyelid. The former pastry chef at the Plaza Athénée, nominated pastry World Champion, has just opened his first café/take away on the artery of trendy eats. That is to say the rue du Faubourg Poissonnière where a ha-llu-ci-nating number of new cantinas as well as street-food bars have opened.
Cool and the gang ambiance. Order directly at the counter. Chose between French toast with anchovies (6€), the quiches of the moment (3€) , a goat cheese croque-monsieur (6,50€) and very sexy salads to mix up in a box (8€). Tops also, polenta fries and small salty madeleines to dip in a finger licking house ketchup … nobody will min!
And for all the fans of caramel religieuse, the legendary cakes and other sweet treats by the pastry chef are part of the offer: a wild chocolate and praline delight (4,50€), a stunning vanilla custard and orange blossom (3,50€), fab double choco cookie (3€), seasonal tarts…
To dig into with a vitamin smoothie (6,50€) or a café latté.
Open Monday to Saturday from 11am to 7pm
Also check out the first tea salon of Cyril Lignac.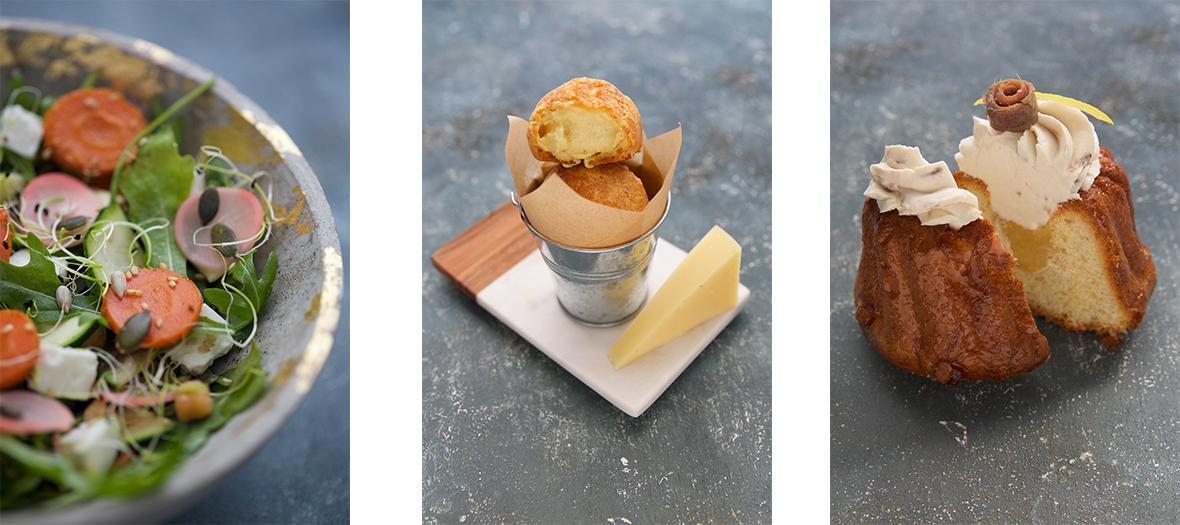 © Delphine Michalak