A very poetic recipe signed Virginie Garnier: let yourself be tempted by her raspberry or white chocolate sablé tarts.
First prepare the filling: moisturize the gelatin leaf in 15 g of cold water.
Boil the cream in a small pot.
Off the fire, infuse a split vanilla pod, then add the drained gelatin and allow it to dissolve.
Break up the chocolate into small pieces and place in a heat resistant salad bowl.
Filter the cream and pour it on the chocolate in three times, whipping constantly. Once the mixture is nice and smooth, place a film over the salad bowl and leave it in the refrigerator for 2 h.
Making the Breton sablé: whip the egg yolks with the sugar in a salad bowl or a blender bowl. Add the butter and mix until you obtain a homogenous mixture. Add the flour, the yeast, the salt and the almond powder. When the dough is homogenous, form a ball, cover it with plastic film and allow to sit in the icebox during 1 h.
Preheat the over to 180 °C (th. 6). On the counter top covered with flour, reduce the dough to a width of 5 mm by forming a circle or a large rectangle. Place the dough on a cooking plaque t covered with sulfurized paper and cover it up with a second piece of sulfurized paper. Place another cooking  plaque on top or a large empty cake mould to prevent the dough from expanding. Bake for 25 min.
When the dough is cooked, take it out of the oven and allow to cool down.
Then cut into circles with a cookie cutter to create a dozen tart bottoms.
Take out the cream from the icebox and whip it in the blender bowl. In a fluted pastry bar, fill up the tart bottoms with cream. Decorate with the raspberries and the grated coconut.
For 10 small tarts: preparation 30 min, cooking time 25 min. Set aside for 2 h.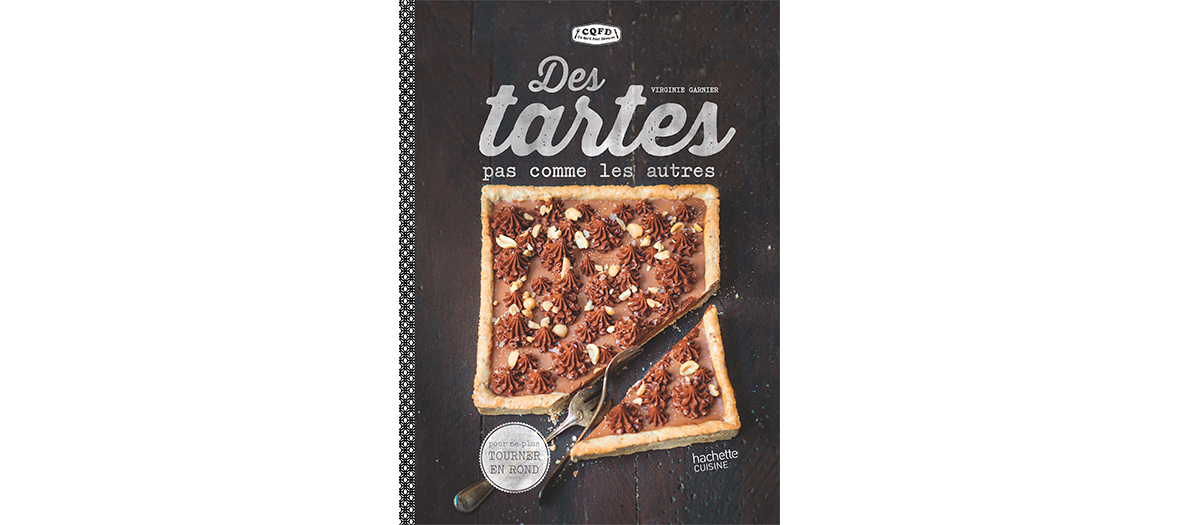 « Des tartes pas comme les autres » par Virginie Garnier aux Editions Hachette Cuisine.
© Virginie Garnier (author, photographer, stylist)
Also discover the lemon meringue pie and the easy recipe for a tart with red berries.