We have very good news for all the Parisiennes in need of nature, who are dreaming of a real bucolic and off-the-beaten track escapade. We have found for you the perfect rendezvous less than 100 kilometers from Paris to satisfy your call for the wild and enjoy a very special change of scenery as well as a green and heavenly experience.
Code name? Coucoo, the new hangout of cool and stylish bobos, stronghold of ecotourism inspired by glamping and sustainable Scandinavian concepts.
A deluxe eco-domain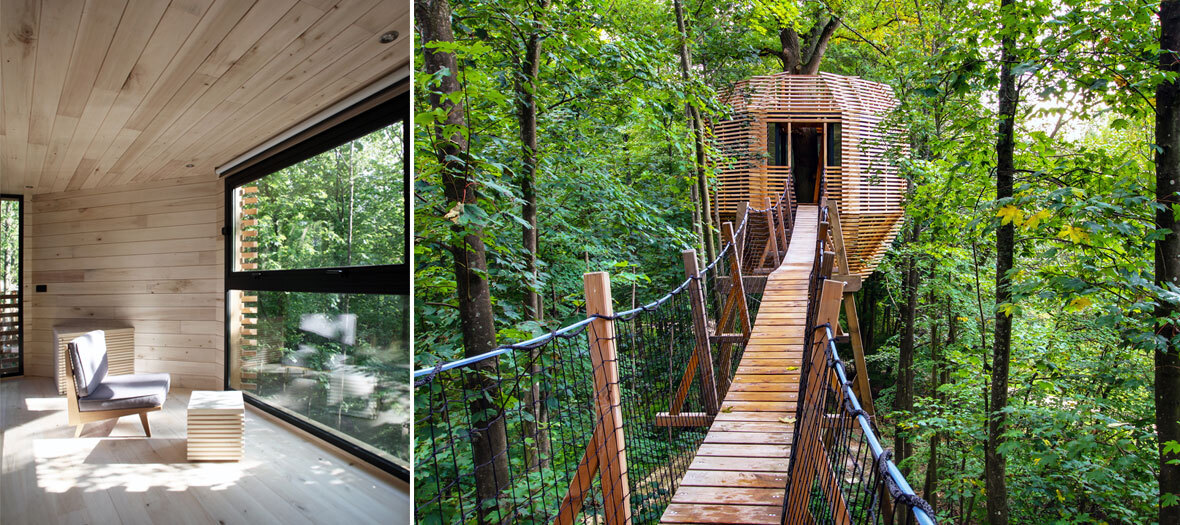 The rendezvous is taken in Picardie only 40 minutes outside of Paris. Check it out: the stunning domain of the Château de Raray, in a decor immortalized by Jean Cocteau in La Belle et la Bête. Several cabins are nestled between centennial oak trees, all conceived without any chemical treatment in order to blend into this natural paradise.
One feels as though teleported to Amazonia in a 2.0 version of Tarzan et Jane… with water and electricity. Luckily. A real architectural feat, one gains access to these cozy nests by taking a small pontoon in bamboo or a ladder. Totally romantic.
A room-service presented in baskets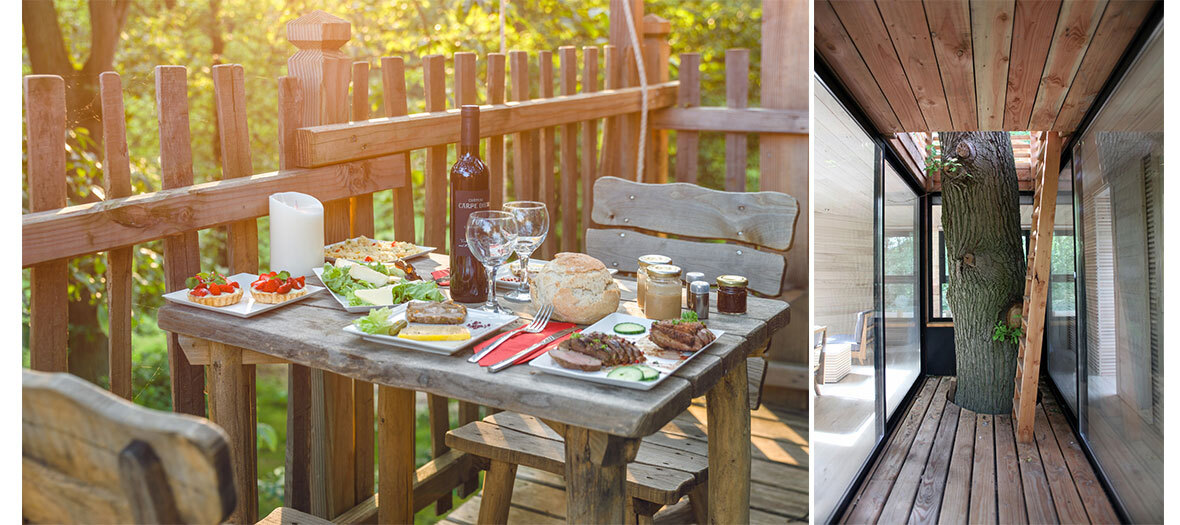 In keeping with the new Covid regulations and a sense of naturality, room-service takes on a very different allure here, straight out of a book on Robinson. For breakfast: delicious homemade baskets (tea, coffee, viennoiseries, fresh fruit juice…) are dropped off at the bottom of your tree. Just pull the rope to hike up your feast. Same spirit for dinner or cocktails with terrific formulas. You will be alone in the world, but ideally supplied.
The glamour spa spirit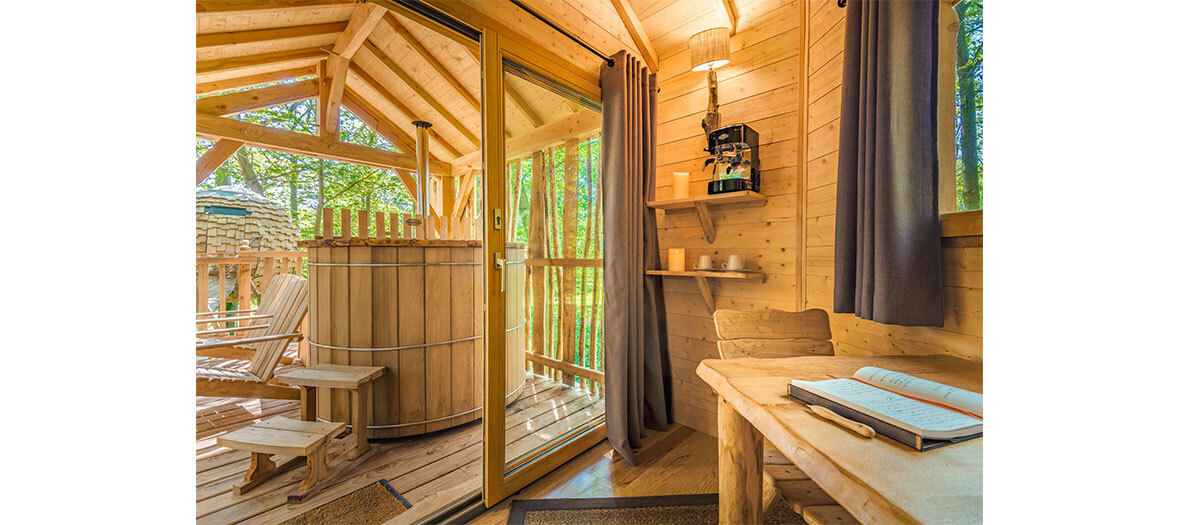 Another chic singularity offered in certain cabins: the famous Ultra Bio Ozone Nordic baths have been installed on the private terraces. Inspired by Scandinavians practices: conceived in detox mode, these sustainable jacuzzis, heated at 40 °C, will allow lovebirds to spend a truly wonderful and stylish moment.
How to get there ?
By car: 45 minutes via the North of Paris.
By car: Gare de Chantilly + 30 minutes by taxi or Gare de Crépy-en-Valois + 15 mn by taxi.
Coucoo Grands Chênes From €185 to €340 per night, breakfast included
Play and win an escapade with tennis and pool in post-confinement mode only 30 minutes outside of Paris