This is the great paradox! Have a wardrobe that puffs up clothes and cry in front of your closet because you don't have anything to put on. If this is your case, a fashion detox is in order . And the method turns out to be rather radical. You will have to be content with 34 flagship pieces in your closet . Not one more.
In any case, this is the method that creative Parisiennes adopt to be even more stylish. A follower of detox fashion for her clients' wardrobes, Miriam Lasserre , personal shopper , gives us her advice. " It's my favorite exercise with my clients, " she admits, proving that you can be more stylish without necessarily having to buy new things. Instructions for arriving at this key figure.
This is the figure recommended by Marie Kondo in person, the priestess of the art of tidying up. "Most of my clients only wear 20% of their wardrobe, " explains Miriam Lasserre .
To want to wear all your things, you need a minimalist wardrobe that only brings together your favorite clothes. " Those who make us happy, who correspond to the ideal vision of ourselves ," explains the personal shopper.
In practice: your favorite jeans that make you beautiful buttocks, the little black dress that hides everything, or this warm and stylish sweater to put on like a blanket.
Less clothing, more style!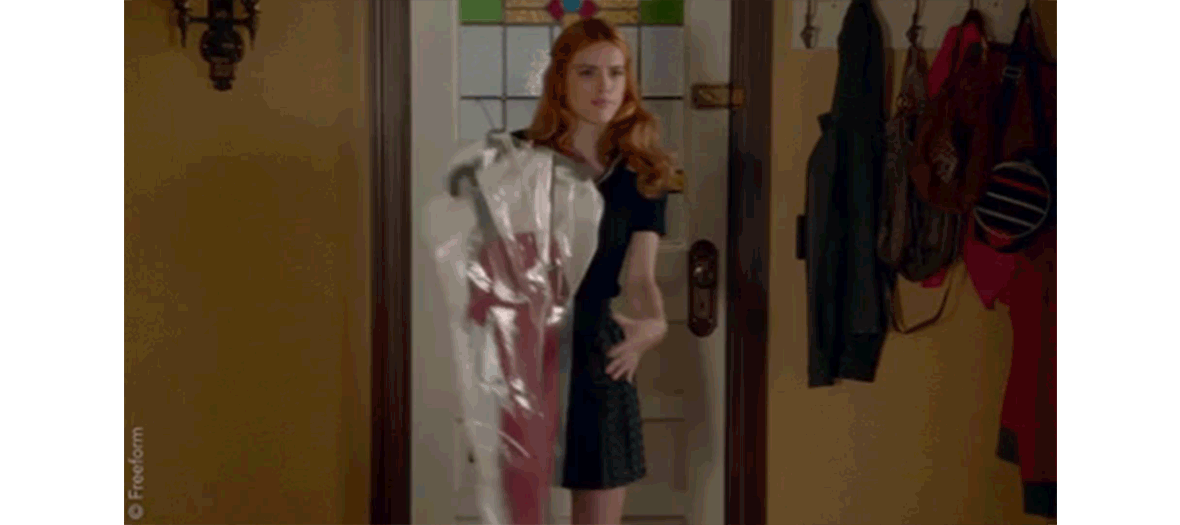 Owning less stuff, " It's asserting your style. Have a more defined look , "she explains. " This helps to avoid getting lost… "
We never saw Kim Kardashian trying to be rock, or Lou Doillon in thigh high boots. Even less Victoria Beckham in a bohemian dress.
Each icon has its own fashion territory, its field of inspiration. Making choices, assuming a fashion signature , defining your uniforms, this is the secret of the stylish girls who make us dream.
A tidy wardrobe = less mental burden
The puzzle of " How do I dress? ", It's over. "Owning less clothes means wasting less time deciding what to wear ". In short, we alleviate our mental load and the feeling of being constantly under pressure, the first cause of burnout .
Making room in your closet , tidying up your dressing room , it is above all the promise of a mental detox and good energies.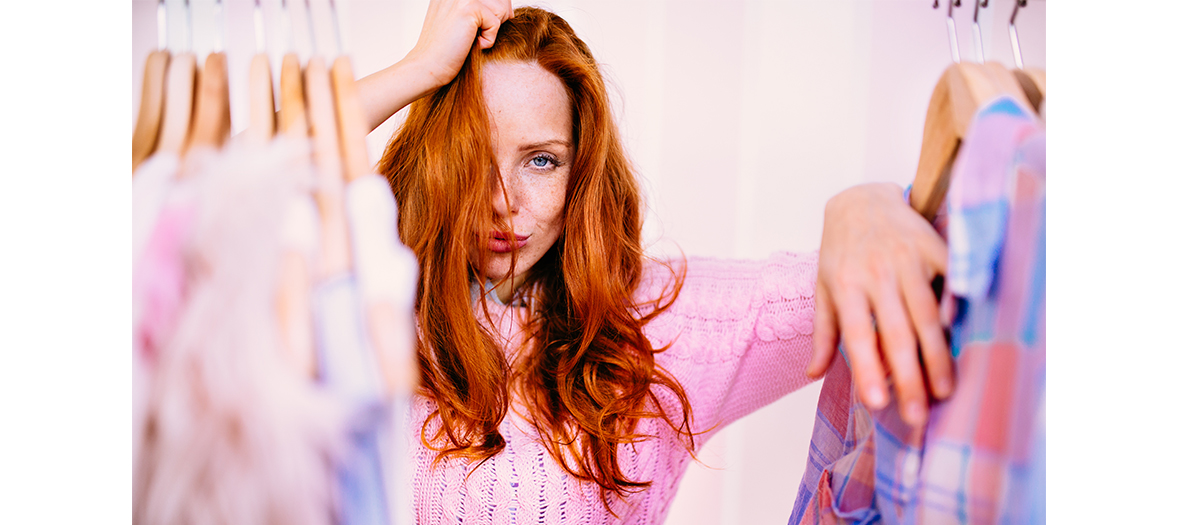 Miriam Lasserre gives us her method: " We start by taking everything out of our wardrobe, and we make piles by type of room: shirts with shirts, dresses with dresses, etc. "
Then we try all the pieces in front of a large mirror . In front of each item of clothing, ask yourself the following list of questions. " To keep a garment, each piece must meet all the criteria . Otherwise, we mess! "Says Miram.
Do I find myself more beautiful with it?

Does this play make me happy?

Do I feel confident?

Can I see myself wearing it within 15 days?

Does she fit an ideal version of me?

Would I put it on for a date / an interview / a real important moment where I have to appear to the best of myself?

Is it comfortable?

Can I wear it with two other things in my wardrobe?

Does it match the palette of colors that suit me?
Ask yourself the right questions
" If we don't like dresses, or if we haven't found the right dress, too bad, we're skipping the dresses this season. There is no obligatory piece, even if it is fashionable or you have the impression that one is needed ". And Bam !
It is forbidden to keep " intermediate " clothes . " The yellowed T-shirt or one with a small stain, the jeans that fit too much in the buttocks, the little shorts that are a little sissy, the neckline that does not make you feel at ease: we skip! ", Orders Miriam Lasserre.
To hang out on weekends , go to sport or sleep : we wear beautiful things. The same goes for clothes that are a little tight: " When you are thinner, you will buy yourself something new. "It keeps you in a positive state of mind. You should always wear positive clothes that radiate good vibes.
What about bags and shoes?
" We can have more indulgence ", specifies the personal shopper. " It's the supplement that will lift the overall look. The same outfit with pumps or sneakers, it gives two completely different things. Same with the bags. "
" To know if we keep them, ask yourself the same questions and keep in mind the idea of wearing it quickly, " says Miriam.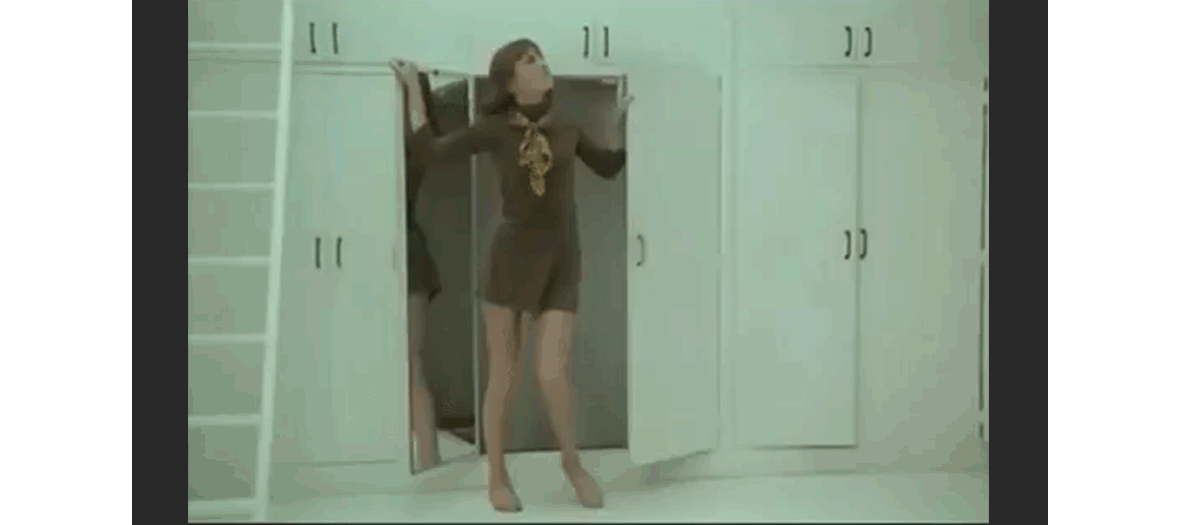 For the personal shopper , " Above all, we get rid of them very quickly, if not inevitably, we take them out of the bag. Give them to Emmaus , it remains in a positive approach, the idea of doing good. "
"We rent out valuable pieces on Dresswing or sell them on Videdressing or Vinted to make money and be happy to have disposed of items with a good mind."
"Some pieces are" apart ": fur that you don't want to wear this season, long dresses for weddings, winter sports … You have to exclude them from your daily closet. We store them in beautiful boxes and put them apart, as in the cellar, in a higher cupboard… "
All the information on www.vinted.fr and www.emmaus-france.org
How to organize your dressing room?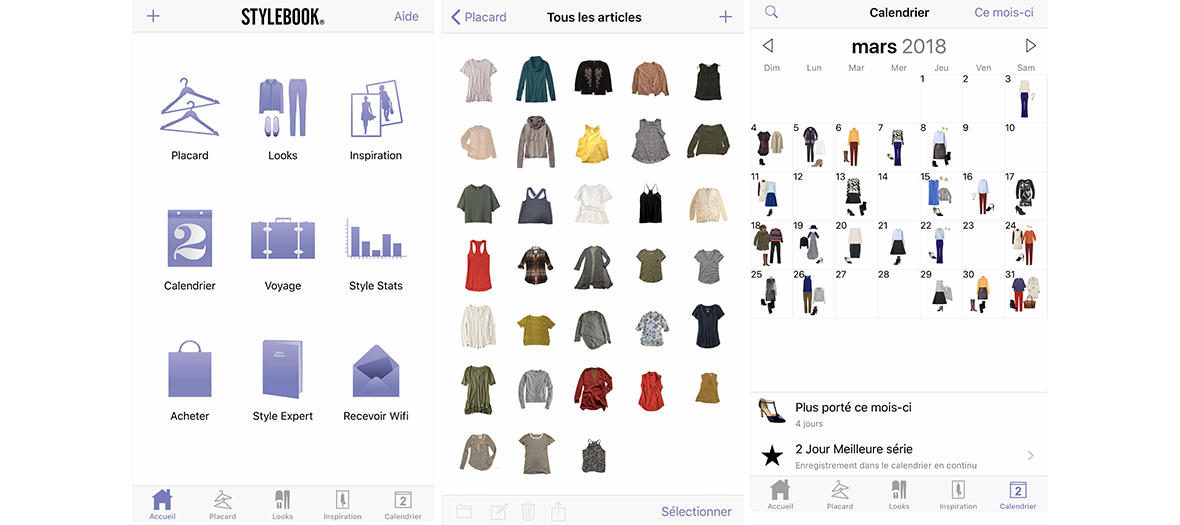 Store everything on well-spaced hangers . We must be able to distinguish each piece as a desirable piece. As in the shops, where you want to buy everything.
Then, we download the Style Book app . " I participated in its creation ", explains the personal shopper. " You take a picture of each item of clothing. They are then classified by genre. Depending on the situation, we can create outfits, put them away by desire or " moment ". Then you can share them in your calendar. It's awesome. Sunday afternoon in front of a series, you can prepare your looks for the week… "Still a little less mental load!
Download Style Book oniTunes , € 4.99
Tips before buying a part or going on sales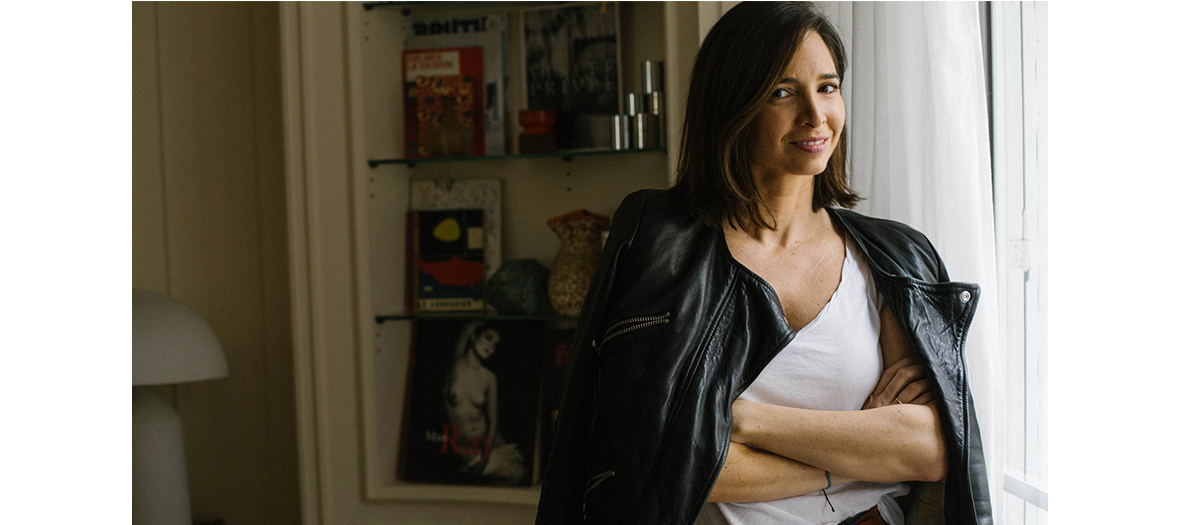 " Easy, with the app, you have your wardrobe in your pocket… ", explains Miriam Lasserre .
Rule n ° 1: we see if we already have the same thing or not in our closet. " That's the problem, we tend to buy duplicate parts. We make the mistake of always buying the same part. "
Rule n ° 2: take a picture of the item in the store, put it on " My Wish " and check with the app that the item of clothing matches at least two other items from your current wardrobe.
Rule n ° 3: if you buy the room, you necessarily remove another room from your dressing room so as not to pile up your closet again ...


Also discover 3 golden rules for tidying up your wardrobe