Going through the door of Maison Constantine is a one-way trip to Algeria with the impression of having spent a whole weekend there! It must be said that this true hybrid place, located on rue Saint-Denis , is divided into four distinct spaces: a grocery store , a coffee shop- style table for lunch or brunch, a boutique / exhibition and a beauty salon . We went for a head...
All in one
Attached to her Algerian origins, girl boss Kenza Otmani wanted a meeting place at any time of the day, where you can nibble a bit before getting your hands dirty and leaving with a candle and a bottle of wine in the basket. Suddenly, as soon as you enter, you discover the jewelry of 2plumes , you leaf through books by Yasmina Khadra and you go smell the scented candles (rice powder, mmmh), before seriously considering redoing your tableware with pretty colored ceramics.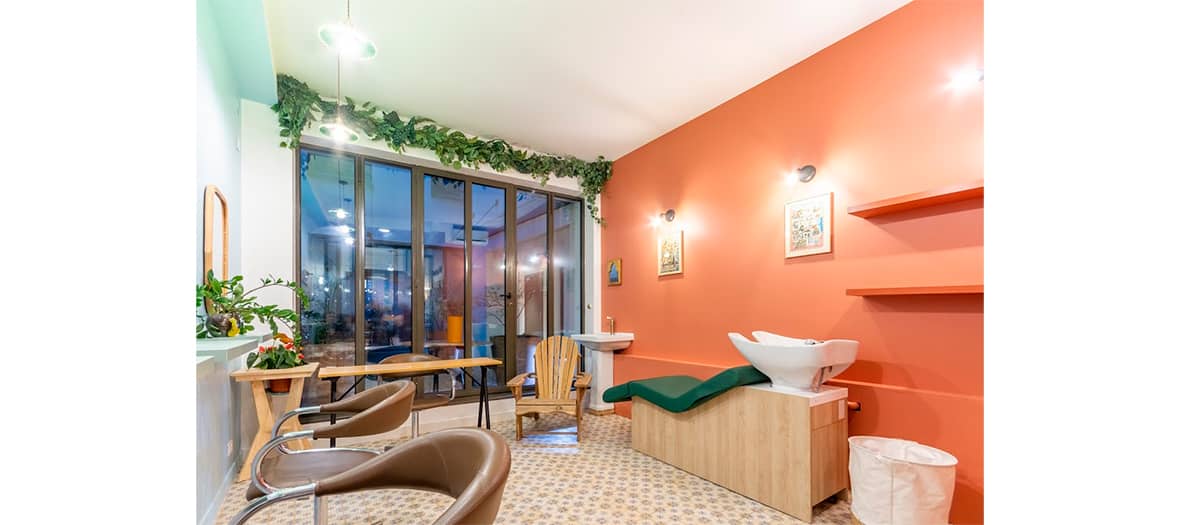 At lunch, we order a chai latte with saffron (€5), a vegetable velouté (€7) and a parmigiana (€14), to finish with a slice of soft carrot cake (€4), all homemade with fresh and seasonal products.
beauty break
At the back of the restaurant, the large carved wooden door, worthy of 1001 nights , opens onto the beauty salon . There, you get your hair done or your nails done while sipping a good coffee, in an ultra-relaxing atmosphere as only the Orientals have the secret. Count €70 for a classic blow-dry shampoo , €40 for a tailor-made oil bath with massage, or even from €1 per finger for nail art and €40 for a semi-permanent.
Open daily from 10 a.m. to 7 p.m.
Also discover the new green and stylish concept store in the Marais and the new 100% feminine gym.