Christophe Honoré , director of the cult Chansons d'Amour , returns with Chambre 212 by placing the question of the couple, his favorite subject, at the heart of his new film in the form of a closed door.
A feminist and hyper poetic film that is causing a sensation with Vincent Lacoste and Chiara Mastroianni , already awarded the interpretation prize at the Cannes Film Festival awarded by the Un Certain Regard jury.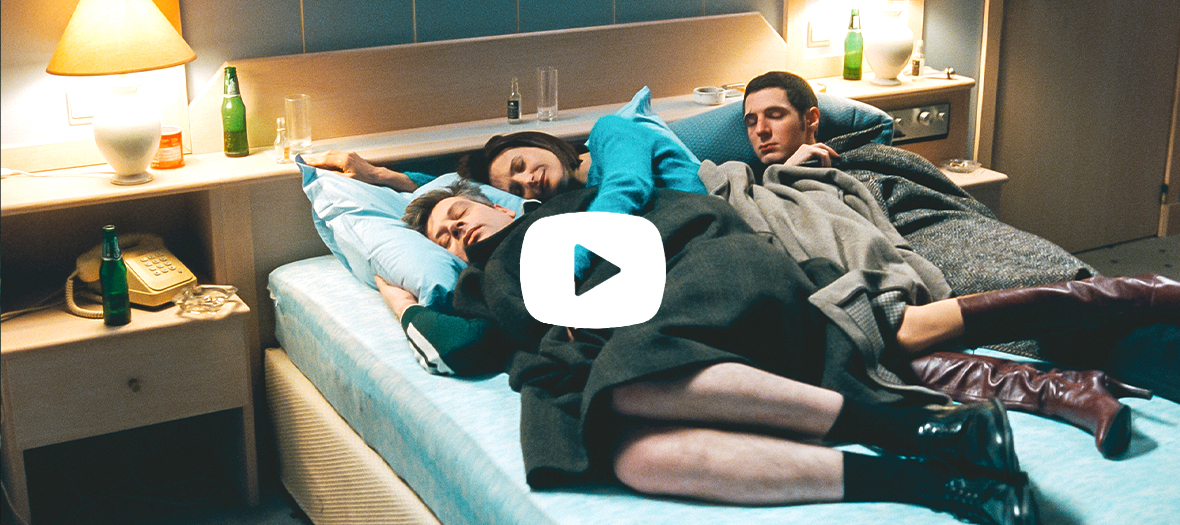 The free woman
While Maria ( Chiara Mastroianni ), fickle woman, multiplies lovers , convinced that it is something agreed with her husband Richard ( Benjamin Biolay ), the latter falls from the clouds when he learns it. How could he have thought that they would remain faithful over the years? It is total incomprehension. Maria, with an overflowing sexual appetite, dreams of freedom and adventures . Richard, him, consolidates himself in the daily routine of the couple.

The time for an argument has come. To reflect more serenely on her couple and her life, Maria disappears in the hotel just in front of their apartment, in room 212 . A very long night follows.

The question of loyalty
" Article 212 of the Civil Code: the spouses owe each other respect, fidelity, help, assistance ."

What could be better than a good flashback session to take stock of your life and see more clearly? Maria's past resurfaces, quite literally, with a host of guests (or not) in her hotel room.

From a slightly tired Benjamin Biolay, we find Richard at 20 encamped by the freshness of Vincent Lacoste in the late 80s. Without forgetting Maria's mother, her grandmother, her boyfriend's former piano teacher , and a parade of sex shots . In short, it gives a full room and a whole life to rehash.

A very poetic and metaphorical universe
But Chambre 212 would not have the singularity that we know it to be without the sublime achievement of Christophe Honoré and his fabulous cast to break the codes and establish new ones on the relationship we have to loyalty to oneself and others.

We love the sensitivity of Benjamin Biolay mixed with the spontaneity of Chiara Mastroianni , alongside Vincent Lacoste and Camille Cottin . A crazy quartet perfectly suited to the theatrical poetry of the script, with plans mainly shot in the bedroom, on the bed, as the object of liberating word and desire.

And, to top it off and add the final touch that contributes to the absolute charm of the film: the soundtrack (Charles Aznavour, Jean Ferrat ...) which gives a real extra soul to the text and the game.


In theaters October 09.


Also discover I will go where you will go , the new comedy by Géraldine Nakache.