After the phenomenal success of Gilles Lellouche's Le Grand Bain , we return to the edge of the basin with this hairy new French comedy by Cédric Le Gallo and Maxime Govare, which follows the (mis) adventures of a gay water polo team competing for the Gay Games.
"Why Les Shrimps Pailletées ? In shrimp the best is the tail and with glitter it is even better! " In a reply, the tone is set.
The LGBTQ + community wets the jersey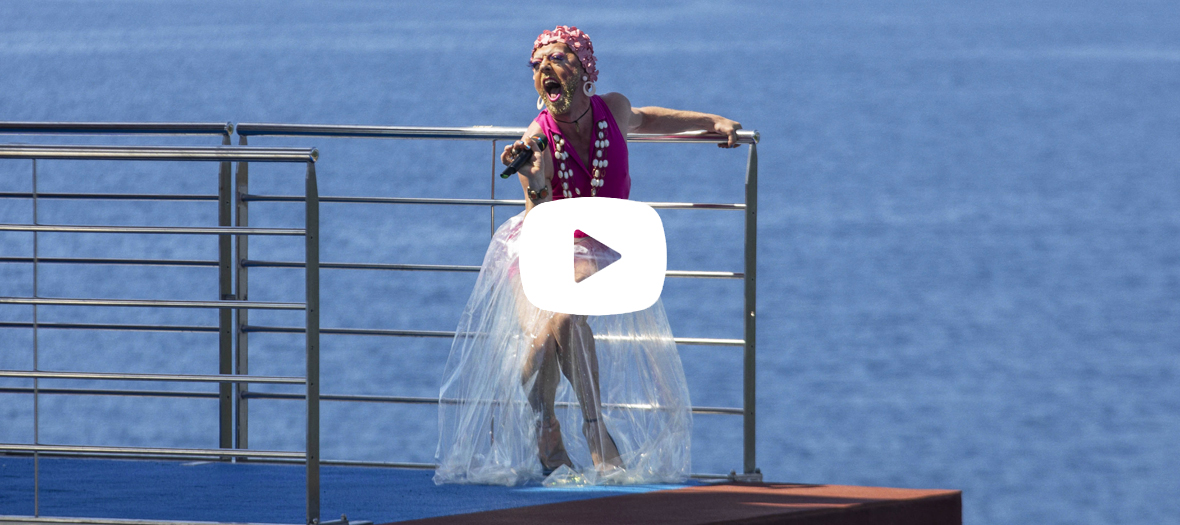 For having made homophobic comments live on TV, the vice-world swimming champion Mathias Le Goff (Belgian actor Nicolas Gob , spotted in the series Les Bleus , all in muscles and tattoos), is condemned by the federation to coach a drifting gay water polo team!
The goal? Qualifying for the Gay Games in Croatia and given the level of the Shrimps, it is not a given.
A message of tolerance against a backdrop of feel good comedy
Any resemblance to real facts is not at all fortuitous, since the scenario is taken from the true story of the Shiny Shrimps which includes Cédric Le Gallo , co-writer and co-director of the film. Beaks in training, post-match euphoria, Thelma and Louise- style road trip , drunken evenings and more if affinities, it smacks of experience.
" There is a rule in the team, no doggy style between shrimp ". Beyond its infinitely light and entertaining , even downright schoolboy aspect , this choral film touches on a subject that is still ultra taboo: homosexuality in the sports world.
More broadly still, it delivers a strong message about acceptance of oneself and others, regardless of one's sexual orientation . The characters, who willingly flirt with the caricature, paint profiles as endearing as they are varied: Mathias must give up his dreams of medals, young Vincent (Félix Martinez) has just come out , Cédric (Michaël Abiteboul) tries to come to terms with her husband and their newborns, the dean Joel (Roland Menou) is struggling to move with the times, Fredo (Romain Brau casted the cabaret Madame Arthur) "that brought down the O" discovers his new status of trans .. .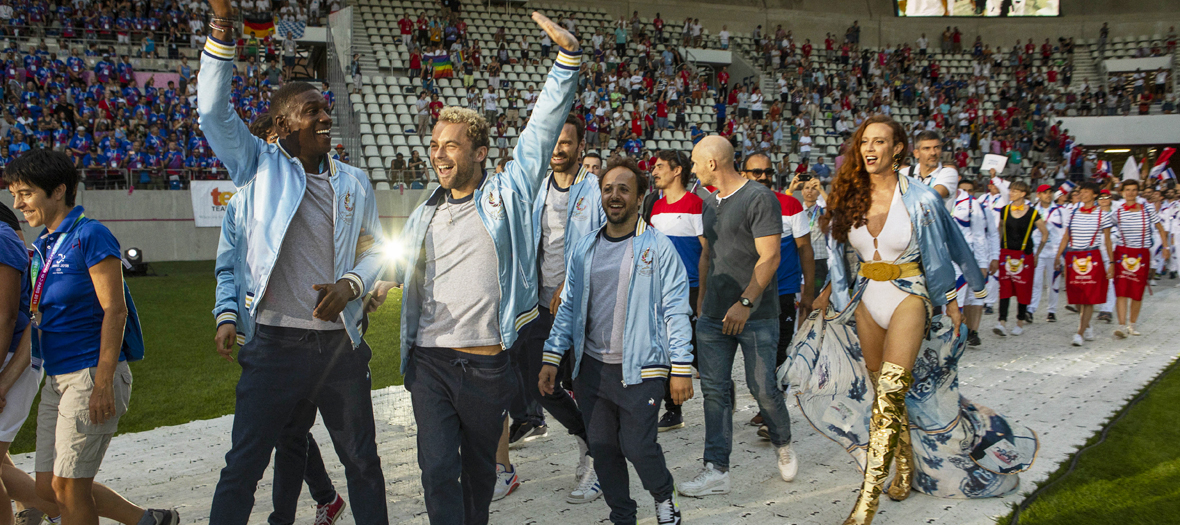 In the end, the adventure of the Shrimps Pailletées brings us a nice lesson on the meaning of life , and as a bonus a new cult replica which should be a milestone: " We are going to shell you, we are the glitter shrimps ". Bim.
Shrimps Pailletées, in theaters on May 8.
Also find our opinion on the suite of Les Petits Mouchoirs by Guillaume Canet and But you're crazy with Pio Marmaï .