Fashion is right up her alley. Since 2009, Anne-Laure , aka Adenorah, shares her unique looks with retro touches on her eponymous blog. A must-see on Instagram, the 28-year-old top influencer with more than 400 000 followers has stepped over to the other side of the mirror. Beginning April, she officially launched Musier with two associates. A brand of clothing and accessories with an evocative mantra: "be your own muse", sold exclusively on line. Encounter with a gal totally connected with reality.
You could capitalize on the notoriety of « Adenorah » or setting forth your real name, why did you call your brand Musier ?
Everything began with my urge to gather a community of muses. I wanted to make this generation of ultra connected girls speak out, those who draw their inspiration from the social networks and who also provide inspiration. The name popped up just like that.
Wraparound dress, cleavage tops, vintage references… Musier seems to emulate your style. Are you your own first muse ?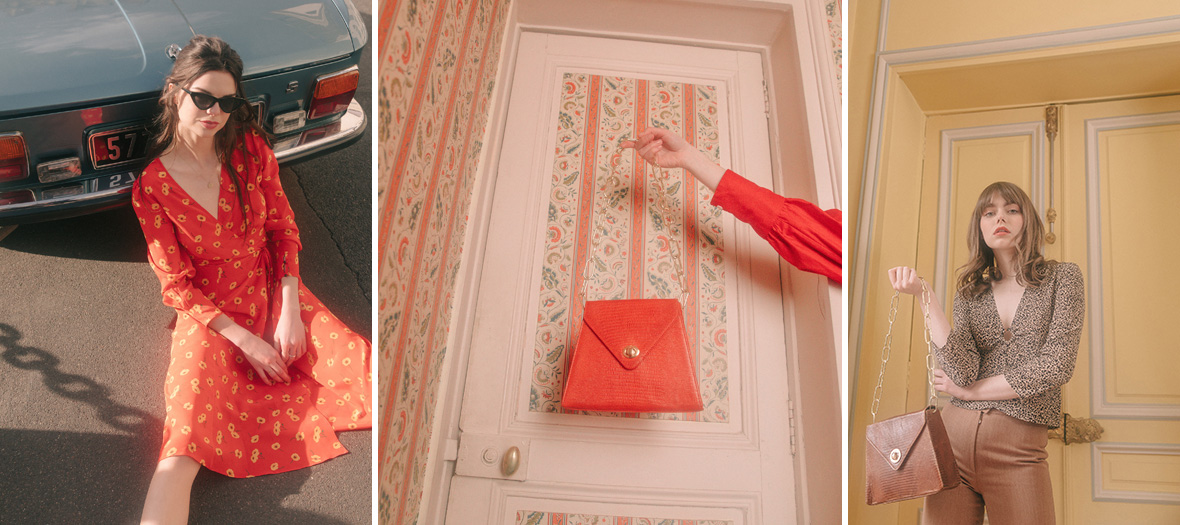 Naturally, the collections resemble me since I am the one imagining them. But the brand does not focus on me. The idea really is to gather girls from very different universes ­—famous persons as well as anonymous women, encountered in the street, so they can appropriate pieces in their own way.
For example, Camille Jansen, one of our first muses for this collection, as a very street look compared to mine. All these muses will appear little by little on the Instagram account and the internet site of Musier.
What is your implication in terms of the brand?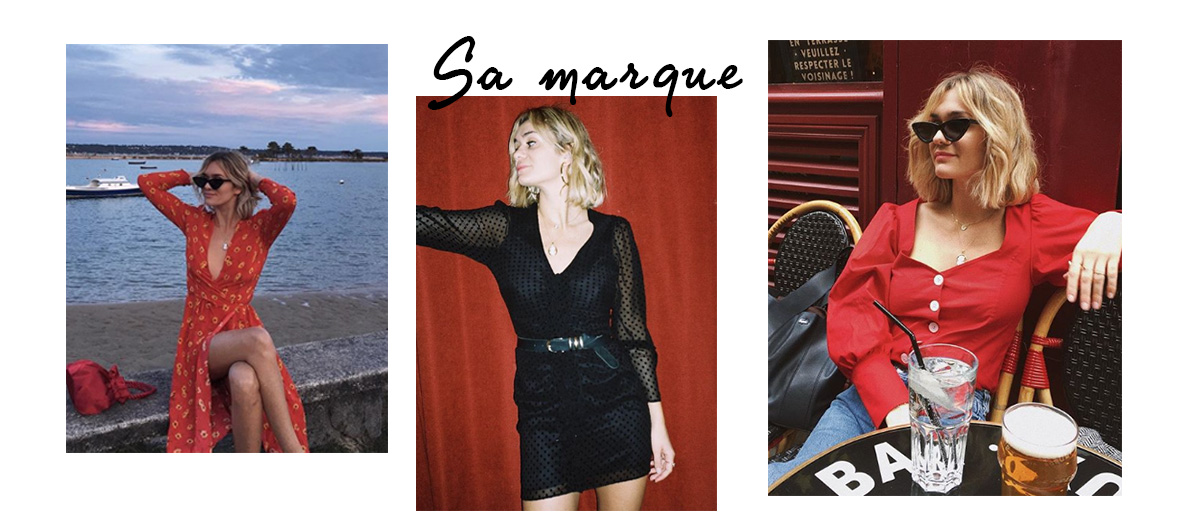 First, I'm in charge of all the artistic direction. Concretely, I create the mood boards and I created the sketches, when I can! Then, I am backed by a team of free-lancers: stylists who draw and model makers who materialized the ideas I have in mind. My two associates, Axelle Aimé and Dorothée Rubinski, who have real fashion expertise, manage the business aspect.
You already created capsule collections for other brands, what did these collaborations contribute?
I learned a lot with Jonak and Leon & Harper, particularly in terms of the technical constraints linked to manufacturing. It's not possible to create everything you want—for example, it happens that the fabric I imagined is not compatible with the result I was expecting. These experiences are very useful today. And since I have no stylistic training, I learn every day—hands on.
Musier sizes go from a 36 to a 40, is there room for the other muses ?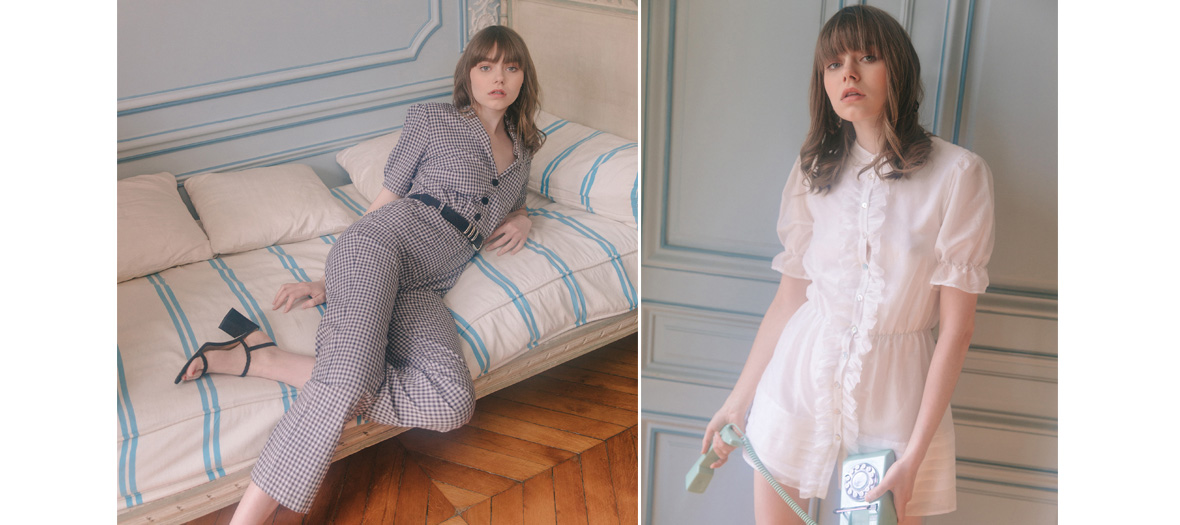 For the time being, we are at the very beginning of the brand. I dream of being able to offer pieces that run the gamut in terms of sizes from 34 (for which we received many requests) to 44. After this first collection, we all adapt in keeping with our clients. This is mandatory. All that is thanks to my readers, the gals who follow me. It's indispensable to move in their direction.
What one will never see on Musier
Real fur. As much as it does not bother me to wear a vintage piece, I really don't see myself presenting fur in 2018.
What do you say to those who find your prices too high?
Most of the pieces are made in France, in Parisian workshops, which implies a certain cost—there is no other way. For me, a silk dress for €245, is incredible. But I perfectly understand their reaction, I am the first one to make sure prices are as low possible.
However, for the second collection, we will choose maybe less silk and go got more affordable materials. And I want to develop more accessories, the part I am most keen about. No matter what, we will take into account the comments of our clients.
Musier is in the same vein as Sézane, Rouje by Jeanne Damas, Mirae by Tara Jarmon… digital and community brands, is this the new model of the fashion industry?
I don't know if I have enough hindsight to say that. But, I think that right now it's clearly a model that works. And even if certain clients balk at buying on internet, they will eventually jump the gun. Will this phenomenon last in time? I just don't know.
The Levi's 501 is your signature. Do you plan on a Musier pair of jeans?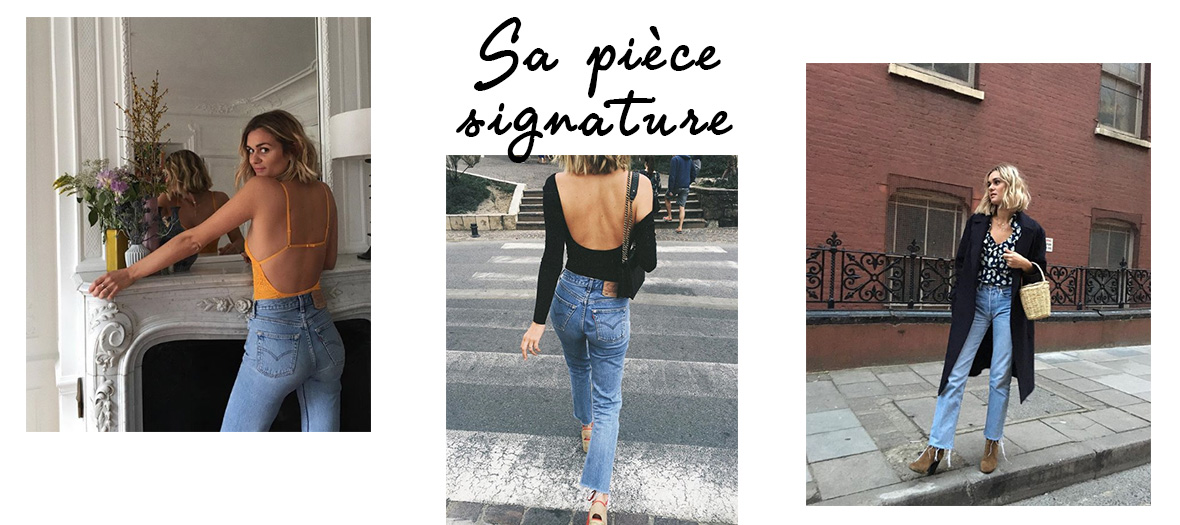 At the very beginning, I really thought so. But now that I have taken a step back, I am less certain. Personally, I have tried a wide array of brands and I always go back to my vintage jeans. Not only am I not sure of being capable to produce such a great model, but it's very complicated to find vintage denim. New fabrics don't produce the same effect—so when you wear them, the result is quite different.
Yet, if I manage to conceive a pair of jeans that I consider truly perfect, then I don't exclude the idea.
Information and order on the site www.musier-paris.com.
Also check out the new collaboration Jour/Né x Coca-Cola and the fashion interview of Georgia May Jagger.