At 28-years-old, Philippine Hubin has already had a thousand lives. This former business lawyer, admitted to the New York bar, launched Letestu, a conciergerie for pros. Total success. The Cac 40 companies and trendy start-ups are wild about her personalized gift boxes to pamper their clients and collaborators. And when she is not working for her company, the young woman has a deputy mayor mandate on the team of Rachida Dati at the city hall of the 7th arrondissement in Paris. Itinerary of a committed girl-boss, who is motivated by challenge.
Your resume in 5 key dates
2000 : creation of my first "company" ! I am 10-years-old. With a friend, we decided to sell our dress sketches to all the boutiques on avenue Montaigne.
2009 : After 2 years of preparation, I was finally admitted to the Ecole Normale Supérieure of Cachan and I walked out two days later! Not for me. I need to be turned towards the company and working at an international level. My first adult decision. Instead, I prepared my entrance to Science Po.
2013 : admitted to the New York bar after a Master at NYU. Tremendous joy.
2014 : elected and nominated as deputy mayor in charge of families, seniors, handicap and health.
2015 : launch of Letestu, my company specialized in professional gifts.
Business lawyer and start-upper, what was the trigger?
After being admitted to the New York bar, I started out in Paris working for an American legal firm, specialized in business, mergers and acquisition department. I hated it! Much too specialized for me, I felt totally out of place
In fact, I have always been interested in politics, I was offered the opportunity to join the electoral list of Rachida Dati during the municipal elections of 2014. At 23-years-old, I was by far the youngest. Following her election, she nominated me as deputy mayor. Downside? I could not ensure a client-closing at 4am and be on deck at city hall at 8am for an inauguration. I had to make a choice. So I decided to quit my firm to commit myself full-time to my mandate. And in the running, I launched myself in entrepreneurship.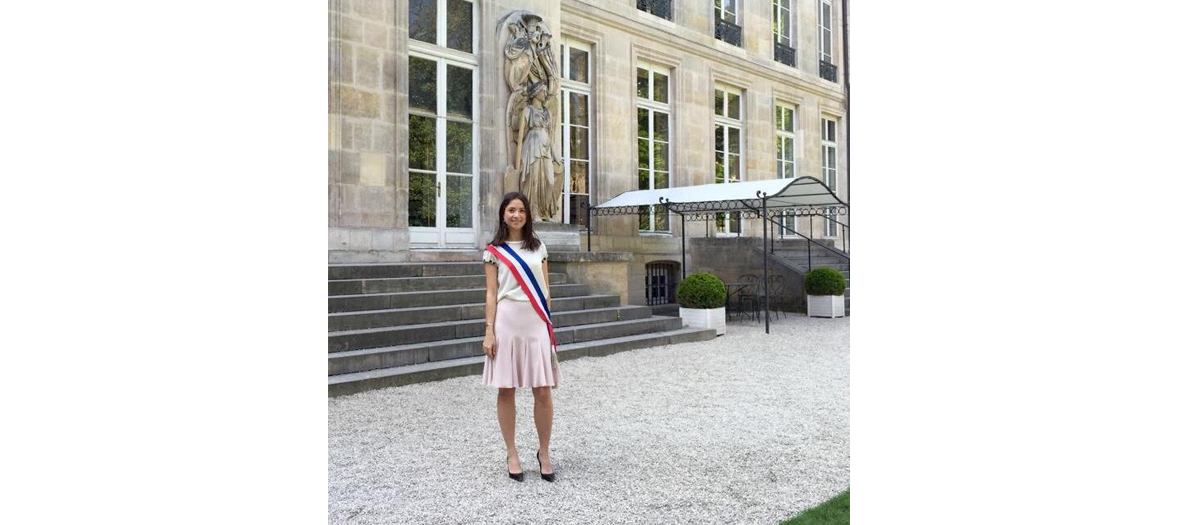 How come you chose to head a business gifts company?
As a lawyer, I was confronted with the difficulty of choosing gifts for clients, such as thanking them for the signature of a contract . It took a lot of time : finding the right gift, the right supplier, going to buy it, making sure it was sent, writing a little note… With my crazy hours, it was pure hell. At the time, it would have been wonderful if a person handled everything for me. After I quit, the idea came back up to the surface and I created Letestu, a turn-key service, exclusively dedicated to business gifts.
Please give us some examples of Letestu gifts ?
We function exactly like a conciergerie. We adapt to the target, to the budget, to the moment. Everything depends on the situation and the purpose : welcoming a new client/collaborator/employee, thanking, rewarding, presenting excuses. More globally, the idea is to spark loyalty.
At Letestu, we come up with unusual gifts and go all out in terms of personalisation. The basket of fine grocery items is alway a winner. Inside we slip products by young premium brands such as l'Artisan de la Truffe, Chocolat des Français. There are also personalized candles, pretty desk stationary.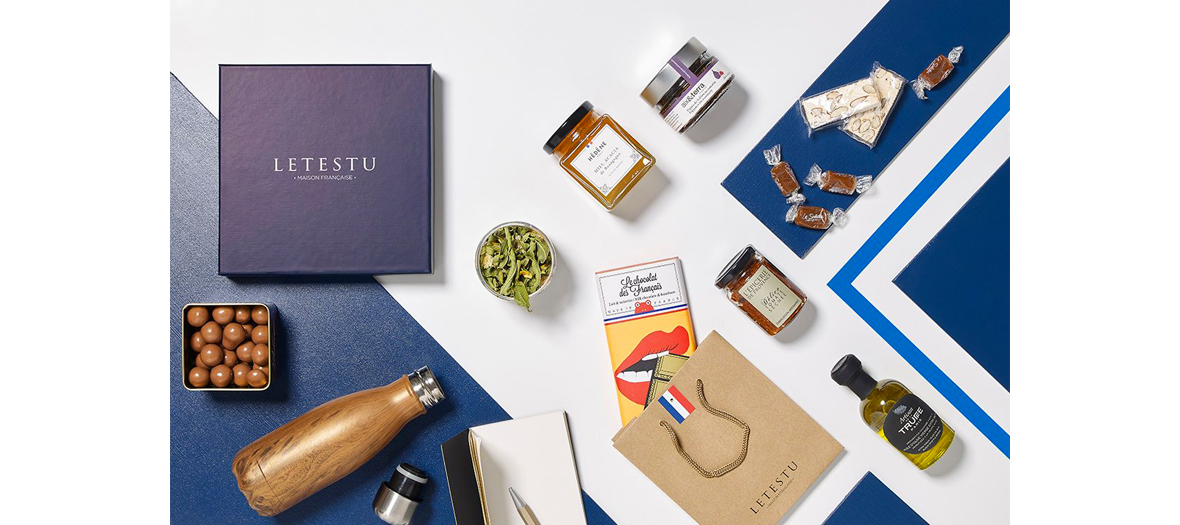 You are also a deputy mayor. What does your city council mandate consist of?
I am in charge of the family, seniors, handicap and health. This entails a lot of work. On a daily basis I bring very precise solutions to the citizens. Examples ? Helping them put together a file for a dwelling with a handicapped access, redoing a sidewalk that cannot accommodate wheelchairs. It's super satisfying because one immediately sees the impact that it can have. Other files can be longer to treat, particularly if they require important financing. Beyond the problems to resolve, there are all the events we must attend: official inaugurations, medal awards—it's part of the job, but it takes a lot of time.
Did you follow specific training before your nomination ?
Not at all. Once elected, you have to fend for yourself ! There are no specific guidelines, the only solution is adapting on the spot. At the beginning, It requires lots of work.
You need to contact all the actors of the territory (administrations, associations), gather information on all the available help, all the possible resorts. It requires time and energy. Many elected representatives are at their end of their career or liberal profession to have a flexibility in terms of time, otherwise it's very complicated.
24 hours in the life of Philippine Hubin.Tell us about yourself.
My alarm rings at 7:15am. I arrive at the 7th arrondissement City Hall at 8am to catch up on my mail and organise my appointments. A 9:30am, I arrive at Letestu, luckily the offices are not very far. At lunch time, I order take out dishes from Frichti or Pop Chef, except if I have a client lunch. At 6:30om, I go back to the city hall in order to host associations, structures, the citizens. Sometimes I go in during the day to celebrate a wedding for example. For the anecdote, these past few months I celebrated the wedding of all my girls friends ! I go home around 8:30pm or I have dinner with friends. I am in bed at 10:30/11pm. During the weekend I often have obligations at the city hall. It's a pretty intense rhythm, but these are two projects that I feel so invested in that sometimes I don't have the impression that I am actually working.
What would you like to have known before launching your company
I had no idea it would be so complicated ! Starting your own company is difficult, There is very stressful financial pressure. With my partner, to launch the business, at the outset we decided to reinvest all the benefits in the company. We did not pay ourselves. I received 1000€ per month for my mandate. It's not huge, but already something. Due to lack of finances, my partner had to leave and I found myself all alone—not easy. I had resilience,I never let go and finally found a new partner. What I love about my job ? Ensuring 1000 different trades during my work day (accounting, communication, PR, commercial scouting, sourcing…),you have to be multi-faceted.
Saturday, 7pm, urgent email from a client. Do you answer?
YES. Of course, this is exactly the principle of a creative conciergerie. My biggest challenge? An order for 200 customized gift boxes requested by a new client on December the 23rd at 5pm ! I had to cancel my holidays to convince all my suppliers to work between Xmas and New Year, knowing that most factories are closed during this period. And I managed to pull it off.
Your role model in terms of success
I have two. My mother, who runs a company with 650 employees in plastic processing. She was able to impose herself in a very masculine environment and with 3 kids, she never missed a scholastic outing.
And Sheryl Sandberg, n°2 of Facebook. I was very inspired by her book Lean in. Beyond her feminist aspect, she shows that to reach your ambitions, you need to take your destiny in hand. It's a strong message that is not heard enough in France.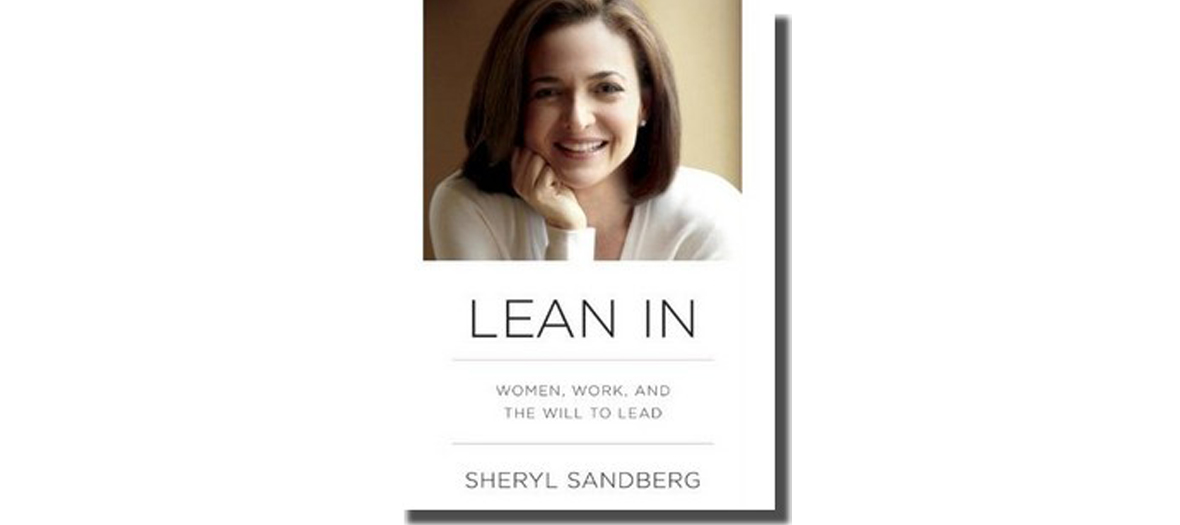 More information on Letestu.