This venue is a real treasure trove filled with decorations and the perfect alibi for a Spring stroll in Montmartre… And with reason. The ultra inspiring Mon Colonel boutique has thought of everything: a wide choice of the most stylish pieces around where Parisian bobos are sure to strike gold : tropico cool touches, total Scandinavian look or Bohemian appeal...
Their concept?
Owners Isabelle Gilles & Yann Poncelet have a magic touch when it comes to mixing their own creations inspired by far-flung travels, with a strong liking for wicker and African wax as well as ultra eclectic pieces from different editors such as Hay, Serax, Gubi, Muuto, &Tradition… This joyful cocktail starts at soft prices: the Coupled tray by Ferm Living at €34, the Tree Trunk vase at €43€ or the Palm candle stick at €42.50 by &Klevering.
Our heart-throb pieces?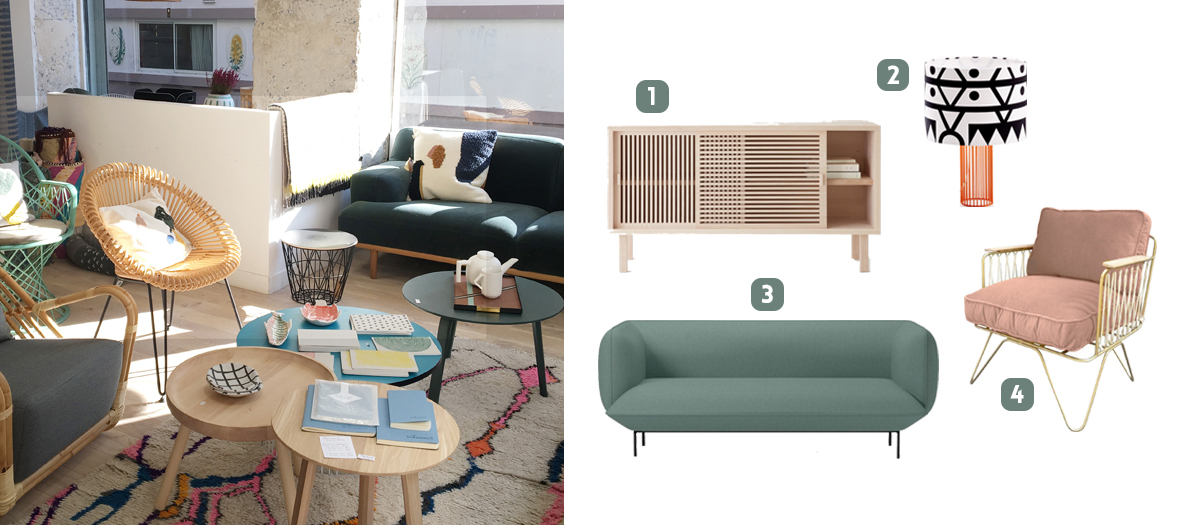 Their buffet Kyoto in massive beech wood at €1890 is without a doubt the spotlight item of the boutique. Just like the Magic lamp at only €195. As for the ethnic wave, the Azilal carpet at €663 is a good deal. But the Cloud sofa at €1521 and the Croisette armchair at €685 are timeless with their streamlined style, their pastel overtones and their perfect modernity.
We like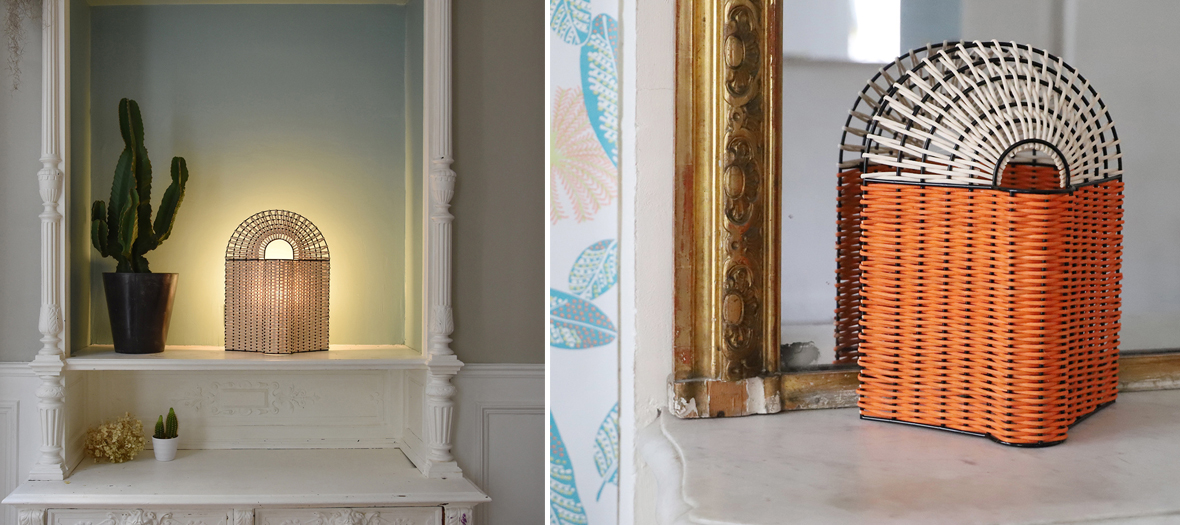 The new collection, that surfs on the wicker trend with a new range of luminaries designed like tribal ceremony masks. Handsome lighting fixtures for plain coloured painted walls or covered in wallpaper. A great opportunity to help out wicker artisans…

Arc and Paon light fixtures starting at €195.
Open Tuesday to Sunday, from 11am to 7pm and from noon to 7pm on the weekend.
Also discover the coolest ideas to borrow from parisian hotels.