Literary critic at Vogue and Inrocks, inside track fashionista, Nelly Kaprièlian has just written « Le Manteau de Greta Garbo » a first novel that is creating the buzz in literary and fashion circles. Interview.
my beloved jumper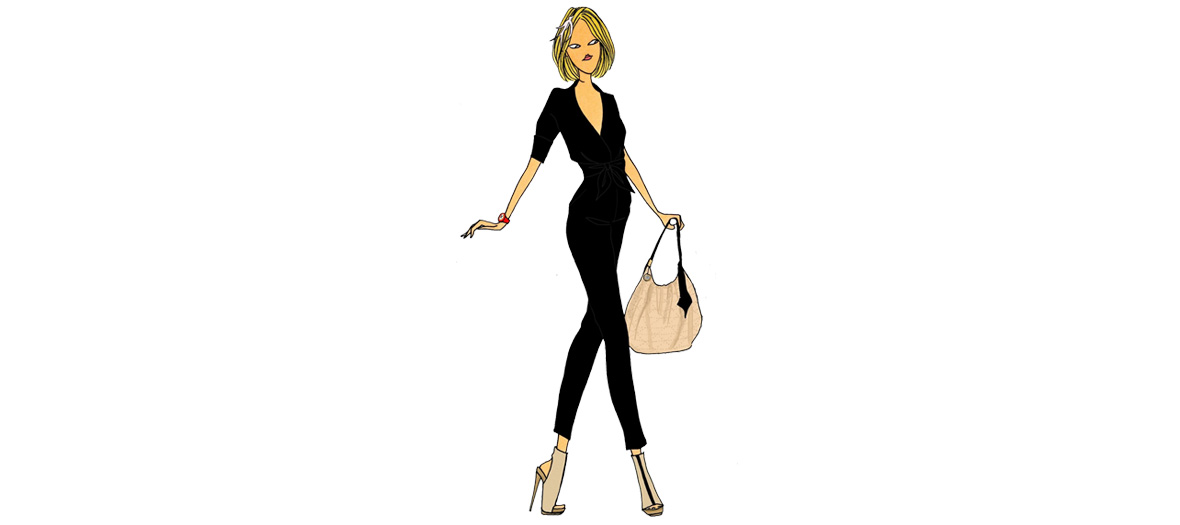 Picture credit : © Angeline Mélin pour Do it in Paris
In addition to capes, I have a new obsession: jumpers. I just bought one at Agnès B, black with golden zippers. It's the ideal piece of clothing: you slip it on, you feel comfy, free of our movements, you can wear it during the day with boots and in the evening, it's ultra-chic with very high heels and lots of long necklaces. I dream of having one in black leather, just like Emma Peel in The Avengers. 265 € one-piece pant suit
my luky charm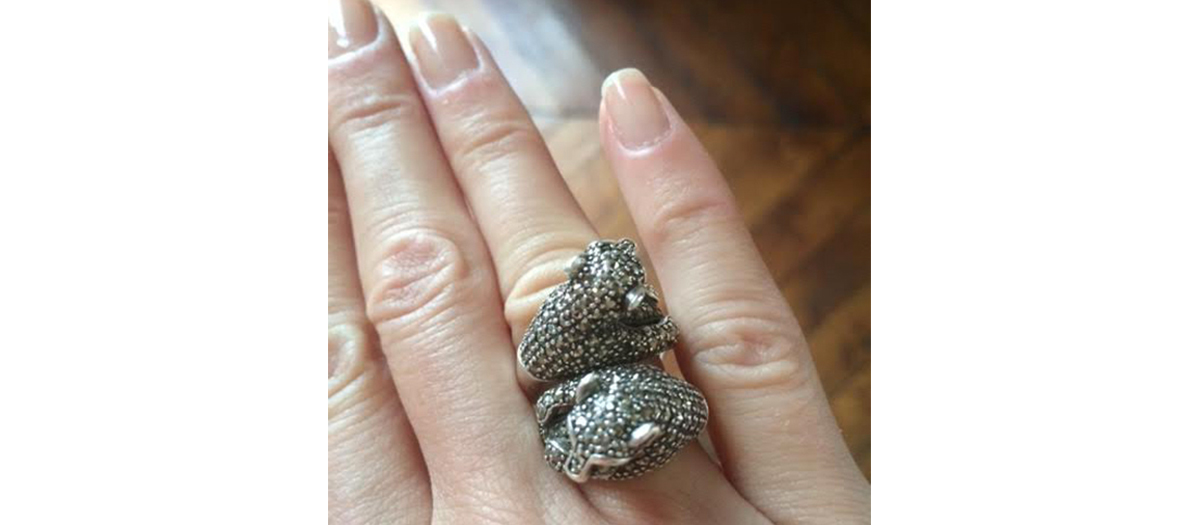 My Casoar ring, which is composed in fact of two silver panther rings and tiny stones, that I wear in staggered row like a « you & me ». I have this silly idea that something negative would happen if I did not wear it. So I never go out without my two little felines.
my favourite bookshop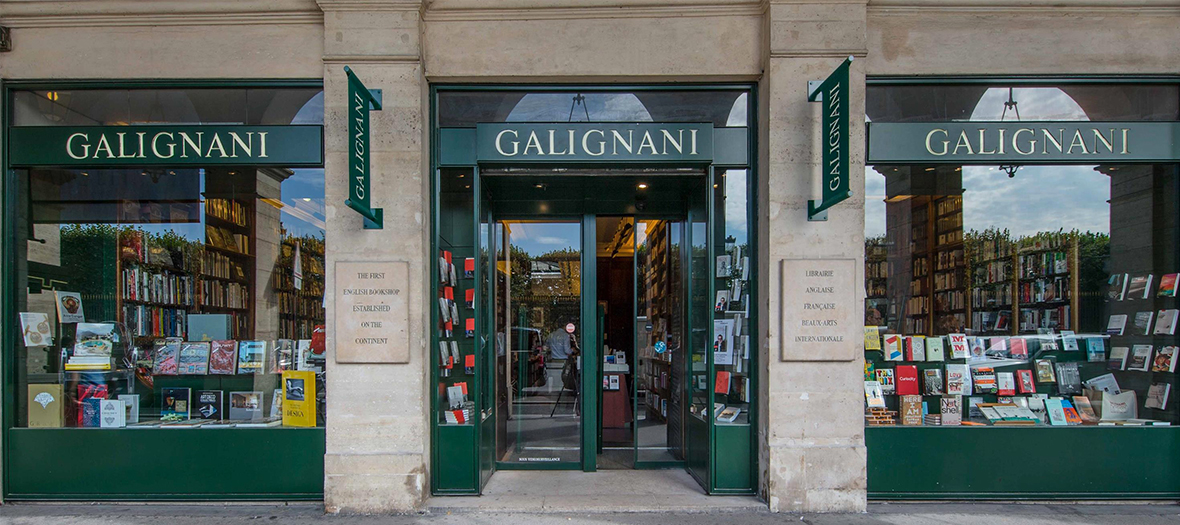 Picture credit : © Facebook Librairie Galignani
With its old fashioned wood paneling, Galignani, on rue de Rivoli, incarnates my ideal book shop, featuring literature as well as great editions on fashion, books in French and in English, biographies of Hollywood stars and all the international glossy magazines.
Open Monday to Saturday from 10am to 7pm
My darling italian cantina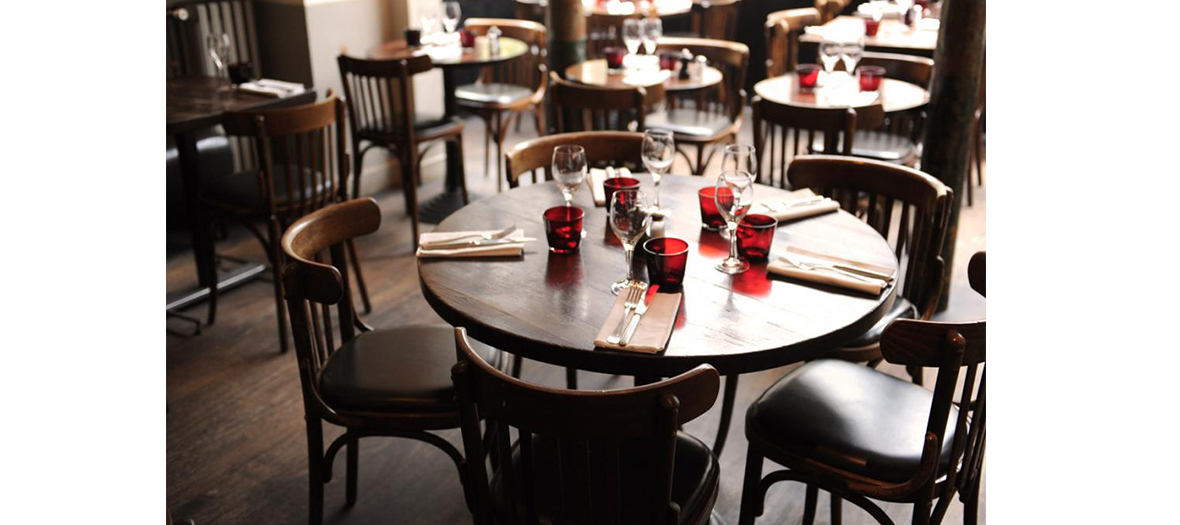 Picture credit : © Facebook Corso
Corso is a very pretty Italian restaurant, that is also a bar, with one of the loveliest terraces in Paris:; across from the striking Saint Vincent de Paul church. This is the area where André Breton met Nadja. Here you can run into Elie Top, the designer for Lanvin jewelry, stylists Catherine Baba and Camille Bidault Waddington, the M/M, as well as writers Eric Reinhardt and Emmanuel Carrère. Count 15 € for a dish of pasta.
My glamour icon : greta garbo
Greta Garbo, because she was the actual figurehead of anti-conformism.She changed social classes,she was bisexual, refused to get married and have children. Her fashion style (coats, pants, flat heels) is a testimony to her willingness to go against the flow of the usual sexy codes, to be free of her movements, to contradict the place that society attributes to women. She had timeless elegance, and she was always faithful to her style.
How my first novel came to be
It's the auction of Garbo's wardrobe in 2012 that triggered my curiosity regarding the role of clothing in our lives. At the time, I bought a red coat that she herself had purchased in the 50's, when really, I usually don't wear red. This coat is the starting point of this firs novel, at the same time essay, memories, fiction, science-fiction: what role do we place ourselves mentally when we buy a piece of clothing? And how is our wardrobe a testimony to what were are? Did I want to be reborn in the « skin » of another person by buying her coat? Little by little, the novel became a manifesto to be reinvented, and have the right to be multiple.
Le manteau de Greta Garbo by Nelly Kaprièlian, Grasset, 18.50 €