Here is an absolutely sensational exhibition organised by curator Hubert Le Gall at the heart of DS World.
This special retrospective named "Marilyn the last session", retraces her last shooting, just a few days before the death of the blond icon.
Imagine the decor. 1962. Suite n° 261 at the Bel Air Hotel, in Los Angeles. Marilyn accepts to pose during two days for the camera of young Bert Stern, who is commissioned by Vogue.
At the time, the star is not in top form. Her negotiations with the big studios are constantly a nightmare, her relationship with the Kennedy family turn out to be "complicated". The star uses and abuses of tranquillisers and champagne.
Yet, right from the first take the model and the photographer hit it off. which leads to a rapport or fascination. Stern captures a naked Marilyn—peaceful, without any makeup—in a moment of freedom and well-being. Scarves tied around her breasts and body hidden by silks that reveal the sex appeal of Marilyn. Amazing photographs.
The fashion photos of the second day unveil a very different Marilyn: melancholic, wearing dresses designed by leading couturiers, such as the famous Black Dress by Dior. In the background, one imagines the champagne, the agitation and her despair.
And the photographer concludes. "I wanted to photograph her one last time, she was not moving. I take a look at the room, it seems a bomb just exploded. Bottles everywhere, Marilyn's shoes in corner, a spilled  bottle of champagne. I open the door carefully. It's finished, she is sleeping?" 30 days later the star was no more.
We like: the exhibition is free.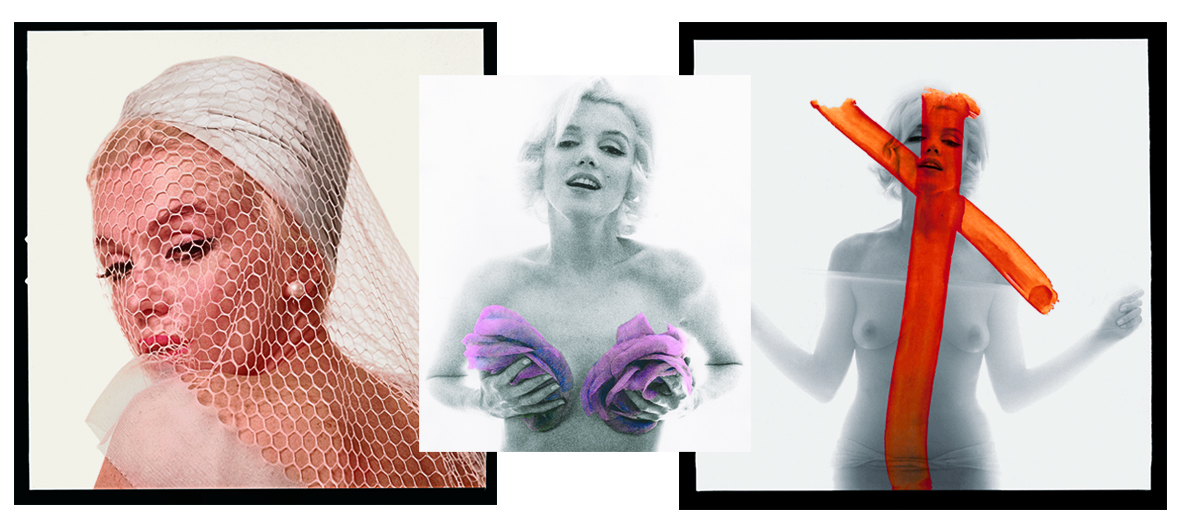 Exposition "Marylin, La Dernière Séance" Monday through Saturday from 10am to 7:30 until Saturday the 6th of January 2018.
Also discover star portraits by Kate Barry.
© Bert Stern, 1962.