Designed like a pretty house, this pretty pocket boutique dedicated to perfumed candles offers a dozen
fragrances embedded in wax by Valentine Pozzo di Borgo. The young creator of Quintessence has quite a refined nose. Normal, she is the heiress of Givaudan, n°1 of perfume creation in the world.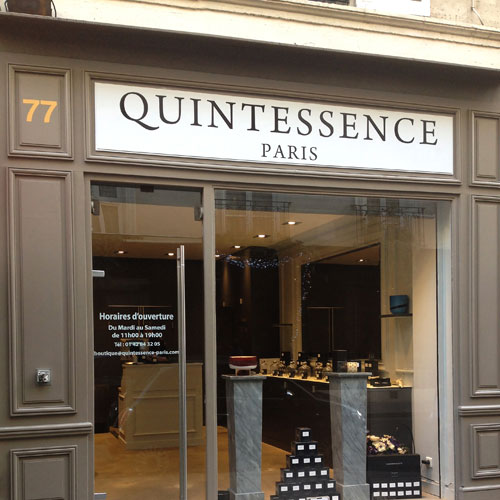 Through a recently revised collection, the socialite invites us into an imaginary private Parisian mansion. Two scents correspond to each room: one for daytime, the other for night.
The starting point is very strong with a burst of ginger, pepper, Pot Pourri incense imagined for the entrance. The warm notes of Cyprès Piment project pine tree scents while Figue recreates the night ambiance of a bathroom (fig, coconut)…
The must: twelve personalities, including Christophe Michalak and Marie-Josée Croze, have created their own Quintessence candle. A charity project to benefit Mécénat Chirurgie Cardiaque.
Count 57€ for a candle
Open Tuesday to Saturday from 11am to 7pm