Have you always thought that you could like this cake on Instagram but not eat it in real life? We show you the opposite in 2 blows of the jar spoons.

Preparation: 2 hours
Baking: 12 minutes per color of cake
Rest: 4 hours
For 12 to 15 people
PREPARATION:

Preparation of the dough:
Beat the butter and sugar into a foam .
Add the eggs one by one, beating well with each addition.
Gradually add the flour , baking powder , vanilla and milk .
Beat until you obtain a smooth and homogeneous texture.
Pour the dough evenly into 6 bowls.
Add 1 to 2 drops of food coloring to each bowl.
Mix the dough each time you add food coloring .

Preheat the oven to 180 ° C (th. 6).
Butter and flour the mussels.
Cakes should bake for 10 to 12 minutes, depending on the number of molds
you have at your disposal, proceed in one, two, three… or six successive firings.
Turn out onto a wire rack. Preparation of the cream:
Mix the mascarpone , icing sugar and vanilla in a bowl.
Whip the cream into a firm whipped cream .
Gently fold in the whipped cream with the mascarpone cream .
Reserve in the fridge.

My cake floor:
Place the darkest cake all the way down.
Add 1 tsp. tablespoons Icing center and spread over the entire surface of the cake. Repeat the operation while respecting the color gradient.
Smooth out the edges and the top of the cake in waves to give volume and / or texture.

Reserve in the fridge for 4 hours.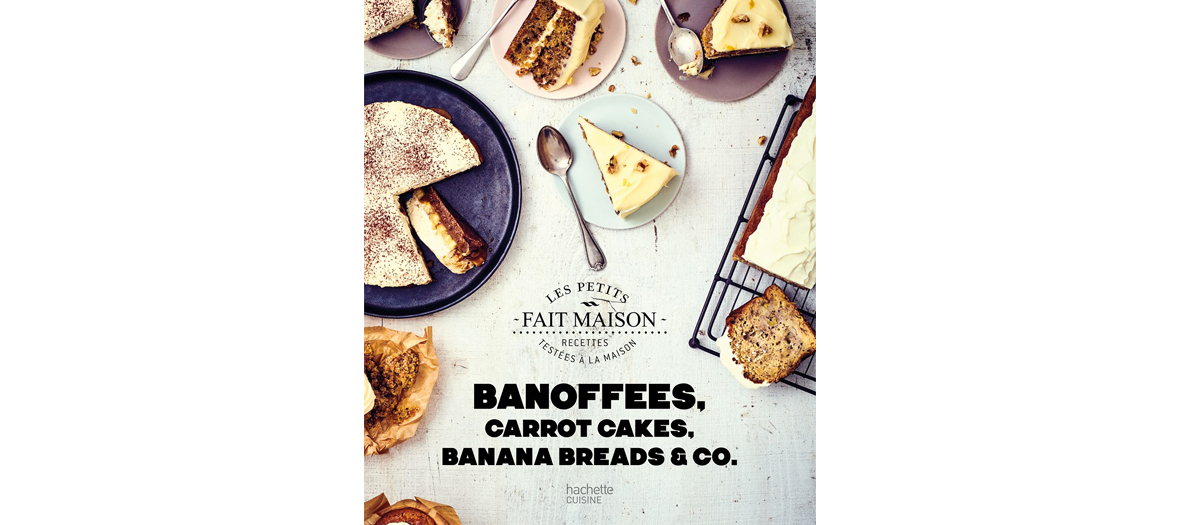 Extract from Banoffees, Carrot Cakes, Banana Breads & Co by Stéphanie De Turckheim, photographs by Nicolas Lobbestaël, styling by Ayumi Lida at Hachette Cuisine, € 7.99
Also discover the flower tart by Jean-François Trap .