Powerful, heart wrenching and cash, the new Arte series, that tells the real life of three English teenagers caught in a wide spread sexual exploitation ploy, will bluff you by its scary realise. Here is why you should not miss this gem.
For its straight forward and committed realization
Sensitive souls abstain. The series reconstitutes, almost like a documentary, one of the biggest scandals in England: the Rochdale affair. Between 2004 and 2008, no less than 47 teenagers from issues de underprivileged districts near Manchester are forced into prostitution by a Pakistanese network. Although alerted by the person in charge of the local sexual education, the police quickly buries the affair. It's finally four years later that the file is reopened so that a trial can take place.

The series does not hesitate to plainly recall (almost like a newspaper) the entire horror of this sexual traffic, notwithstanding the English police and social services, responsible in this story of incredible negligence. To be as close as possible to reality, scriptwriter Nicole Taylor inquired for four years before putting pen to paper!
For its terrific young actresses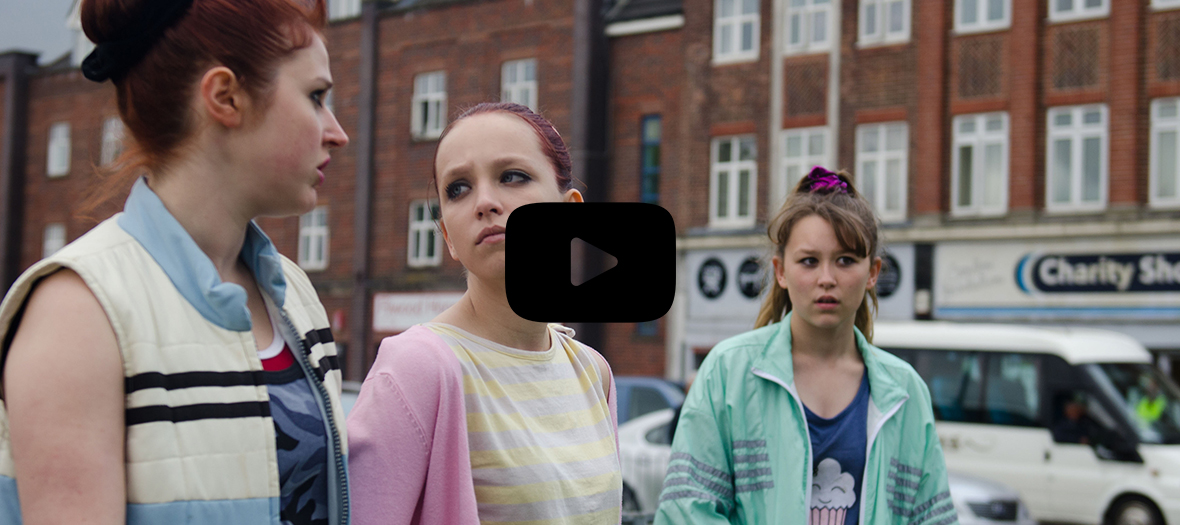 In this series as dense as it is efficient, we follow, with time frame changes, three young girls victim of this sexual exploitation: Holly Winshaw, 15-years-old, has just moved to the area and becomes friends with two sisters, Amber and Ruby, 13 and 15 years old. In the role of teenagers considered as « difficult », already taking drugs and drinking alcohol, the three actresses stand out on the screen with the talent, their maturity and their lucidity. When they become the object of a sexual network run by men whom they trusted, Pakistanese who welcomed them in their fast-foods to give them gifts, their innocence is quickly replaced by the suffering of rape and being abandoned by the judicial system. With disconcertian courage and aplomb, Holly accepts to fight against all in order for justice to take place. The actress, incarnating this part, Molly Windsor, has just been award a well-deserved Bafta for her role.
Because it already conquered England
Already a phenomenon in England, the series was rewarded by 5 Bafta TV Awards and conquered eight million TV spectators. So there is no reason that this fascinating and necessary TV series will not seduce Frenchies!

Three girls on Arte the 14th of June at 8:55pm, then available as replay during seven days

Also discover Junior, the serie of the 2.0 lolitas.