We have good news for street-art buffs.  To inaugurate the new space of her gallery, NAG (Not a Gallery) in the 16th dedicated to up and coming artists, Natacha Dassault is creating the buzz…
Their first guest sets the "tone". A true legend in the graffiti world, artists JonOne, is showcased in an immersive venue that offers a totally unusual vision of his work. But who is really John Andrew Perello aka JonOne?
JonOne, an abstract expressionist graffiti painter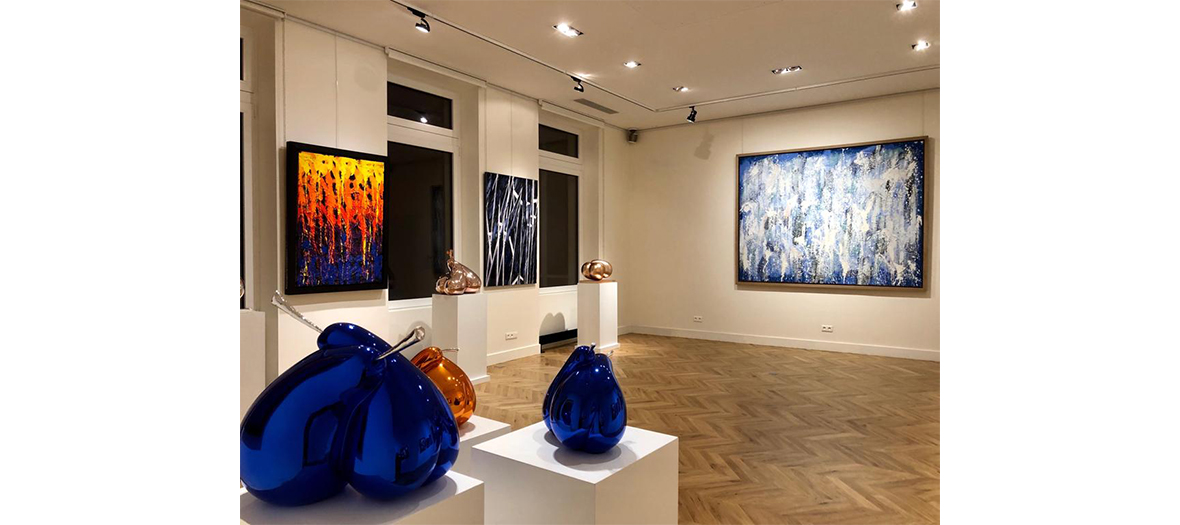 Pioneers of street art, great friend of Basquiat, this artist of Dominican origins arrived in Paris in 1987, from Harlem. He started working in the 156 All Starz collective at the ephemeral hospital, then claimed his singularity—influenced by leading contemporary artists such as Kooning, Giacometti, Pollock, Motherwell or Rothko.
His success is viral. Very quickly collectors were smitten and brands were fighting to have him work for them !...  Then, it's the consecration. The  most Parisian of New Yorkers is inducted in the sacred Palais Bourbon building with his work Liberty guiding the people.
He revisited the major work of Eugène Delacroix, in street art fashion,  and is now part of the French Republic's gilding.
On the walls: a new series of works by JonOne, his small oil paintings are presented as an echo to photographs by Olivier Dassault and the sculptures in colored resin by Cat Sirot.
To be noted: visit by appointment only: 01 85 73 19 45, in order to have the gallery and the tour just for yourself!
The JoOne exhibition until the 17th of October at NAG.
Also discover the new must-see parisian exhibitions.