« Mes recettes détox super-gourmandes » is the must-read book of all the busy fashionistas during fashion week. Terrific little recipes such as those found in trendy cantinas to reconcile sexy food and a fit silhouette.
Preparation time: 10 minutes
For 4 persons
Wash and spin-dry the mâche. Peel the beets, then thinly slice, ideally with a mandoline. Cut the carrots in a julienne.
Place prettily on all the plates, then add a few walnut kernels and avocado slivers.
Squeeze the lemon, beat the juice into an emulsion with the olive oil and a little bit of salt, then divide this sauce on the plates.    Serve immediately.
«Recipe taken from the book «Mes recettes détox super-gourmandes», by Marie Chioca and Dr Guy Avril,  published by Terre vivante»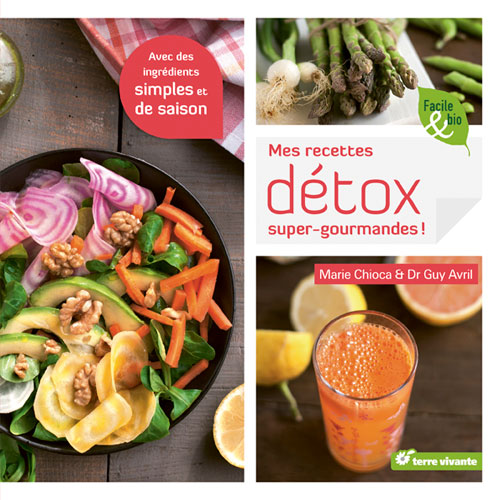 © Marie Chioca
Also discover the kale detox soup and the california wedge salad.