These gals have a lot of great prickly ideas up their sleeves. Over the past year, Clémentine and Coralie quit both their agency jobs to dedicate themselves to AŸ Cactus, their pop and personalizable cactus label. Their idea? Planting cactus in designer cans with zippy messages: Amour, Curieux, Côte d'Azur, Los Angeles… E-shop, pop-up, concept-stores­—the idea hit the spot. The two friends have just signed a 100% French touch collection for Bon Marché, and were chosen by the Season coffee-shop to install a vegetal roof.
We asked them for their best tips when it comes chlorophyll coloured decoration. This should deffo spike the curiosity of many...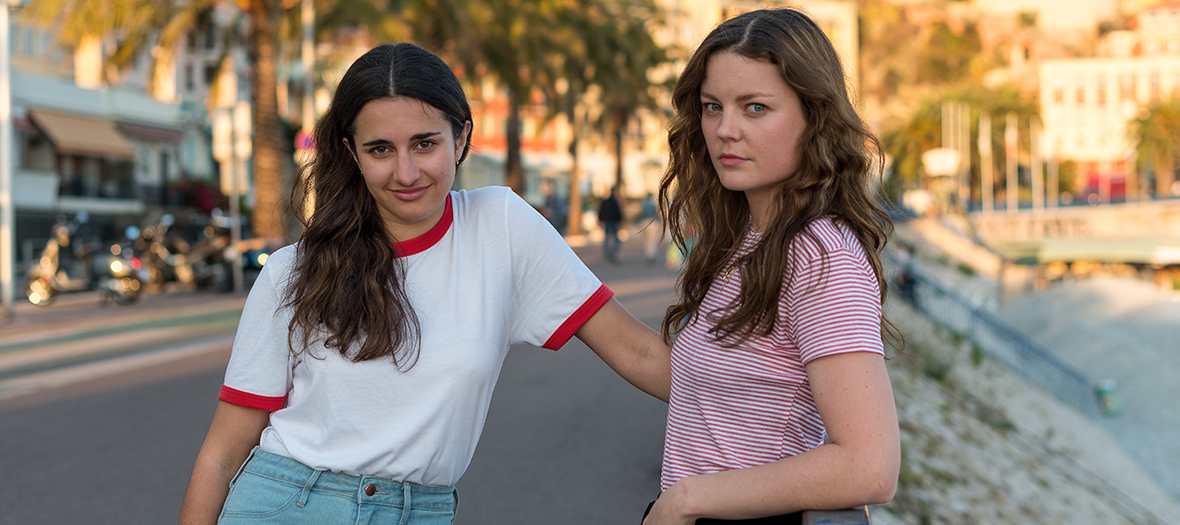 How did you fall into the cactus adventure?
We have always adored them. We happen to be natives of Nice, where they are lots of cacti. When we finally decided to start our own company, the cactus was an evidence. Everything started from there. And from « brainstorm to brainstorm », prototype to prototype, we finally pinpointed the object we had been thinking about for months: pop and personalizable cacti. On each jar, you can choose your word and design.
Collection Touche Française, available at Bon Marché and on aycactus.fr, 19,90€.
But cacti are not the be all end all, are there other plants also ?
Yes ! In fact we offer scenography and vegetal installations with all sorts of plants. We adapt to each universe. Recently, we installed a vegetal roof for the new By Season café at the heart of the Empreintes concept-store in the Marais.
We are soon going to launch a new interior decoration product that will enable us to broaden our range offer. The production will always be made in Paris with the AŸ Cactus DNA, featuring, pop and personalizable motifs.
Empreintes ADRESSE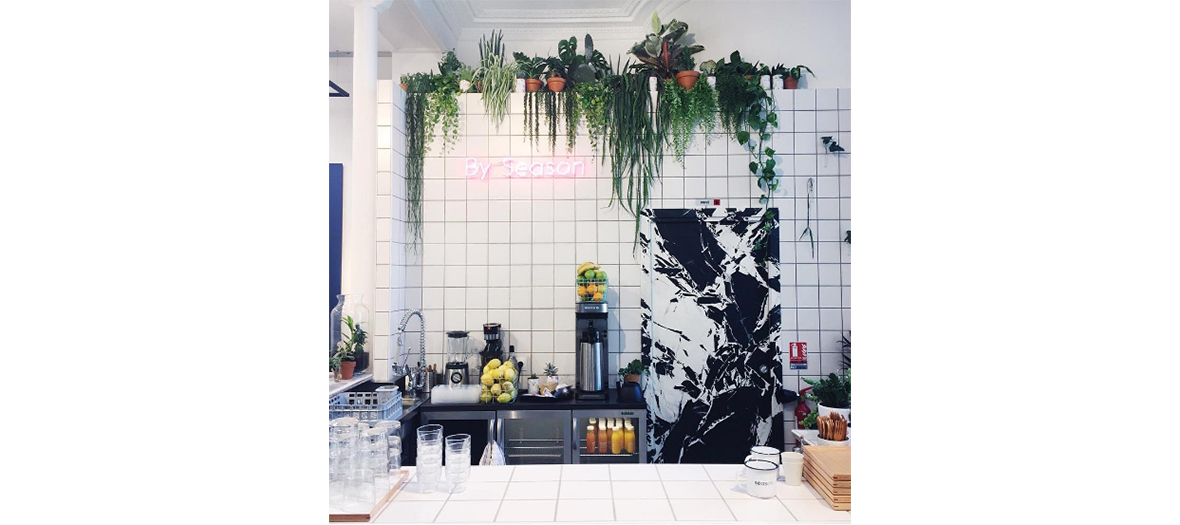 What are the 3 most successful indoor plants
Depolluting plants are very much in demand.
First, the fern, whose essential propriety is being persistent, since it keeps its leaves all year-round.
It works inside as well as outside, but better to avoid too much sun exposure. In terms of upkeep, think of cutting off the yellow leaves.
Pothos. Its asset? It's very easy to grow, requires very little upkeep and resists very well. Water the plant when the surface is dry and avoid too much water.
As for ginseng ficus, it does well in humid territory and perfectly integrates with terrarium compositions.
And then of course: the cactus!
The clever decoration tip this season ?
The DIY suspension, easy to create and very simple to upkeep. You just need some pretty vintage glass containers and a few ceiling hooks.
1. Delicately remove the earth from the plants (pothos, sanseveria, ivy, crassula...) leaving the roots to appear.
2. Place the plant in a glass jar with water than hang from your hook. Play with the lengths—you are all set!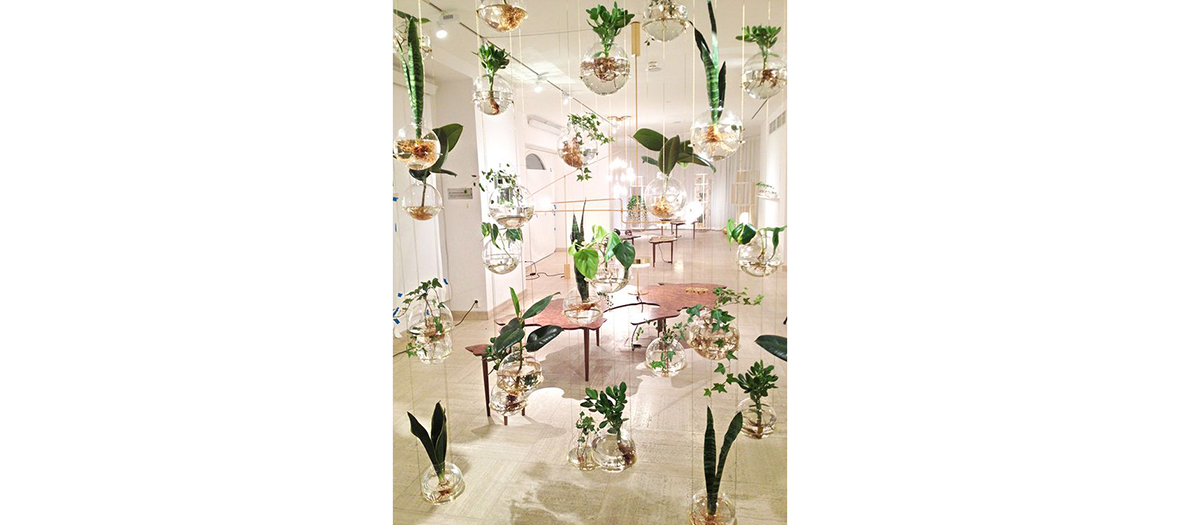 How to vegetalize your balcony ?
Starting April/May, plant varieties such as a rose tree, lavender, jasmine, geraniums or a pink laurel. Water your plants (not too much) and make sure the soil does not dry up. The result will be a pretty flower-filled balcony.
Last small piece of advice, use large flower boxes but don't hang them on the outside of your window­—not allowed in the city.
The good idea for house plants when you are out of town for a few days?
Leave your keys with a buddy or your mother, maybe more reliable! Otherwise, spray your plants before leaving and water those with dry soil.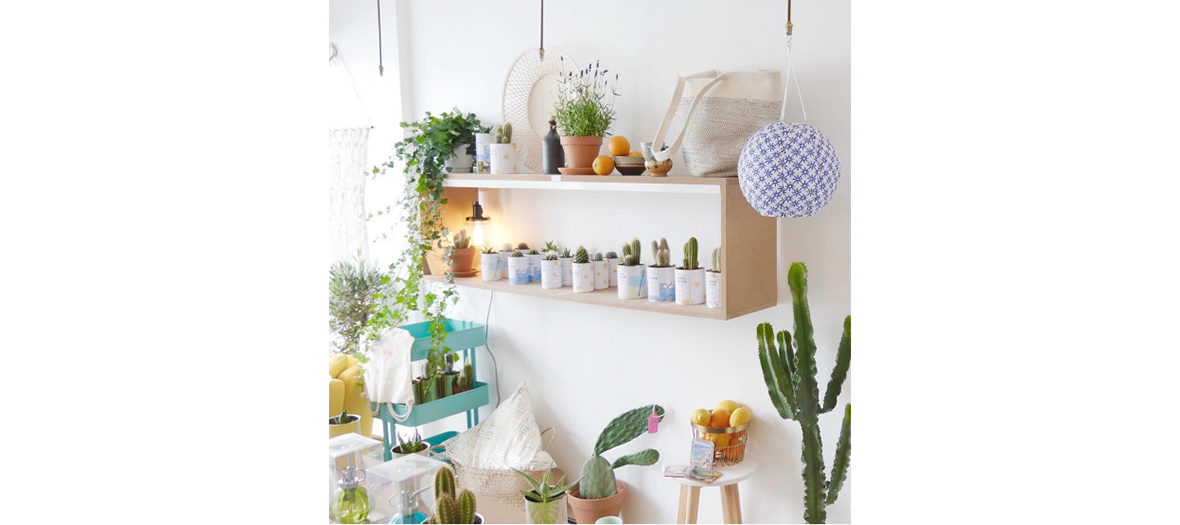 The good « green thumb » special addresses
For those who want to learn how to garden and have vested interest in making the urban environment greener, there are events organized by the La Sauge collective. We are great fans of theirs !
And to buy your garden stuff, head for large nurseries such as Truffaut or Jardiland.
"I let my cactus die, what's wrong with me?"
Don't panic, it could happen to everyone! The cactus remains a fragile plant, that fears humidity and dry spaces
In Winter, cacti are in hibernation, they require hardly any upkeep—do nothing until March.
The rest of the year, just spray a little water two to three times per month with a small sprinkler adapted on the plant and on the surface of the earth (slightly increase the frequency in summer).
Place your cactus in a bright room (direct natural light is a big plus) and keep it sufficiently far from heating sources.
Never go for classic watering, it could drown the roots.
Also discover the most stylish plant and cactus shop in Paris.
© Lionel Autran